My wife and I attended the Woolsery Show at the end of July and came across a display of vintage Seagull Outboards. Chatting to the gentlemen who restores these outboards we discussed how times have changed. We reflected upon our youthful days beside the coast, messing about on the water. I am sure many sea anglers of a certain vintage will have fond memories of boating days. The Seagull outboard was undoubtedly basic but it was fundamentally sound British engineering and a relic from those days before we became refrained by a culture of fearful protection.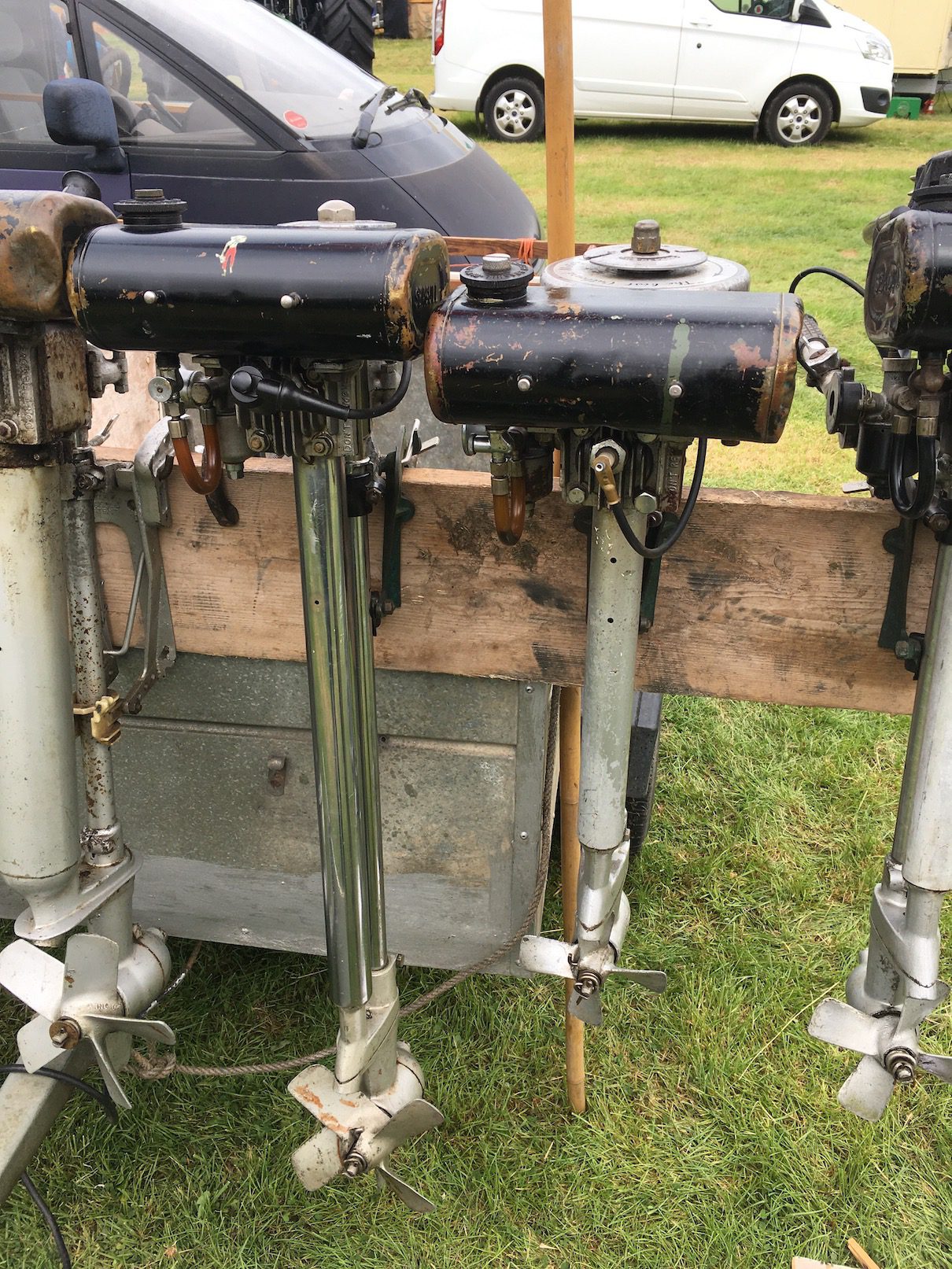 Reflecting upon those youthful days I sometimes wonder how we got through them for looking back we did some stupid things. My mate Graham had a boat that we had christened "Leaky Lil" for obvious reasons. An old wooden pram dingy that was probably less than eight foot long. I recall setting out for a days fishing from Combe Martin with my mates Graham, and Chunky. The sea was flat calm and we chugged up channel powered by our old faithful seagull outboard. We anchored off Heddon's Mouth Beach and the tide rushed past at a rate of knots giving the effect of being anchored in a fast flowing river. With the three of us and all our fishing gear there was only a few inches freeboard. I don't recall what we caught on that day or other days. But to be out in such a little boat with no lifejackets, flares, radio etc. was sheer stupidity. In addition to these foolish days at sea we climbed cliffs, explored caves and coves. We also searched for crabs on low water spring tides peering into those delightfully mysterious holes. Those summers of youth spent amongst barnacle encrusted rocks and salty kelp have I guess instilled a permanent love of the sea.
Above extract is from my book " I Caught A Glimpse" published in 2019 by the the Little Egret Press.
https://thelittleegretpress.co.uk/product/i-caught-a-glimpse-ltd-edition-hardback/