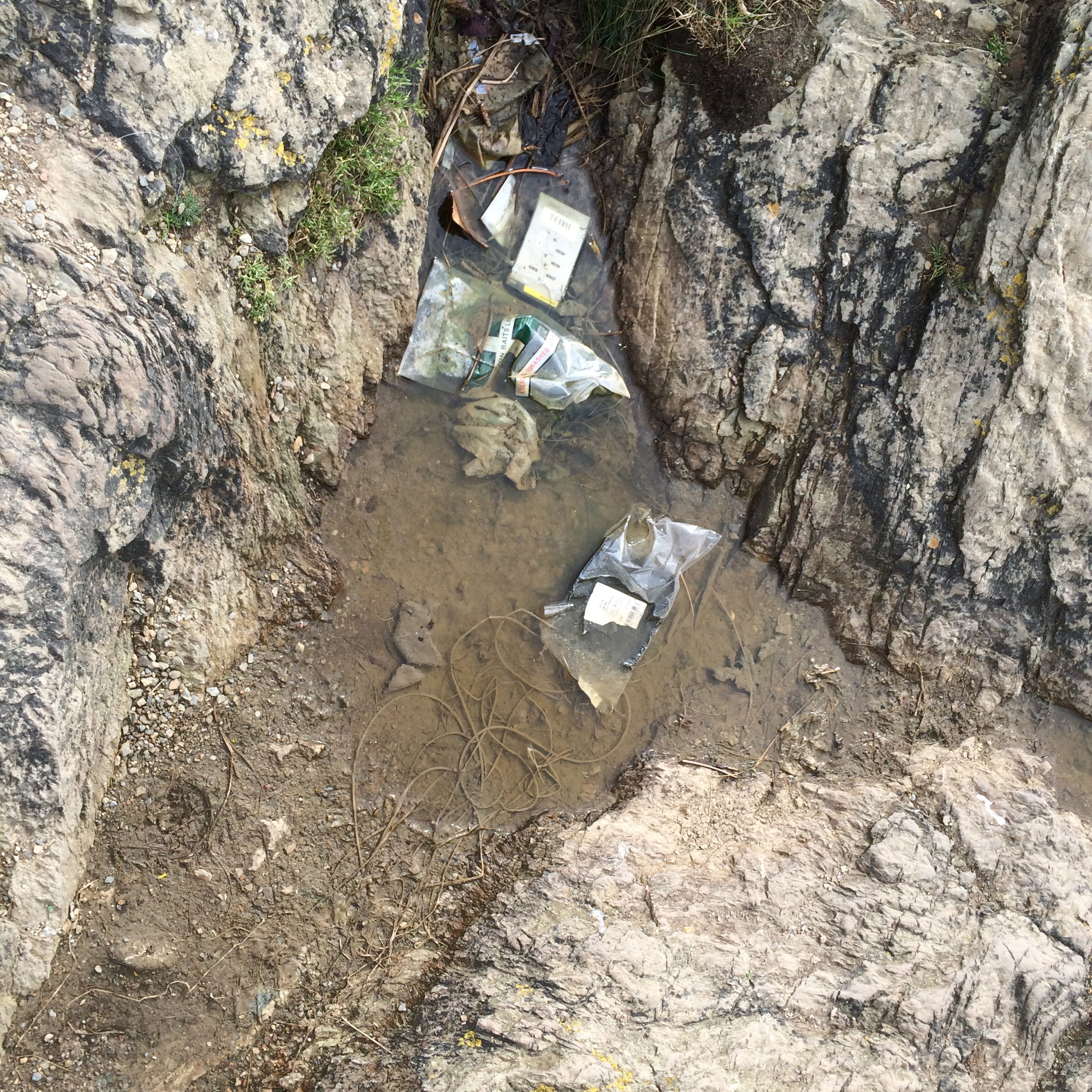 I have just heard of a threat to a popular local fishing mark as a result of the idiotic behavior of a few anglers. This unfortunately is a very common problem that has lost anglers access to many marks across the country.
I took the above photograph earlier in the year whilst on holiday in Cornwall where we visited a picturesque viewpoint that overlooked the stunning River Fowey. There were no anglers present at the time except me, I was not fishing just admiring the view. A young couple scrambled past and I heard them remark about the disgusting stench. The smell of stale urine hung in the air and the detritus that lay around was a clear sign of the culprits. At that moment I felt ashamed to be an angler.
There is no excuse for leaving the places we fish in such a disgusting state, litter should be taken home. Ensure leftover bait is discarded with care, if its not going to be taken home then ensure it goes into the sea where it will be washed away and eaten. Never leave hooks and traces lying around, there have been numerous incidents with dogs becoming injured resulting in costly visits to the vet. The stench of urine is another blight on the anglers who should either use the public toilets or have a pee where the tide will wash clean.
Many of the places we fish are shared by sightseers who want to sit back and enjoy the beautiful scenery that North Devon has to offer. What do you think there reaction is going to be when the place stinks of urine and the ancient cobbles are strewn with litter. If it was your property would you welcome anglers?
I know that some of you reading this will be guilty of the above and that my words will fall on stony ground. Angling is a wonderful pastime, pursued in stunning surroundings and I have often sung the praises of what anglers do for the environment and how they care about fish stocks. Those who leave behind their dirt tarnish us all. I have written this in the hope that it will make a few think about their actions. If it doesn't then don't grumble when we lose another easily accessible fishing mark. Don't walk by if you see litter pick it up and bin it.