Anglers Paradise's Zyg Gregorek sent me this news story from the famous angling Complex.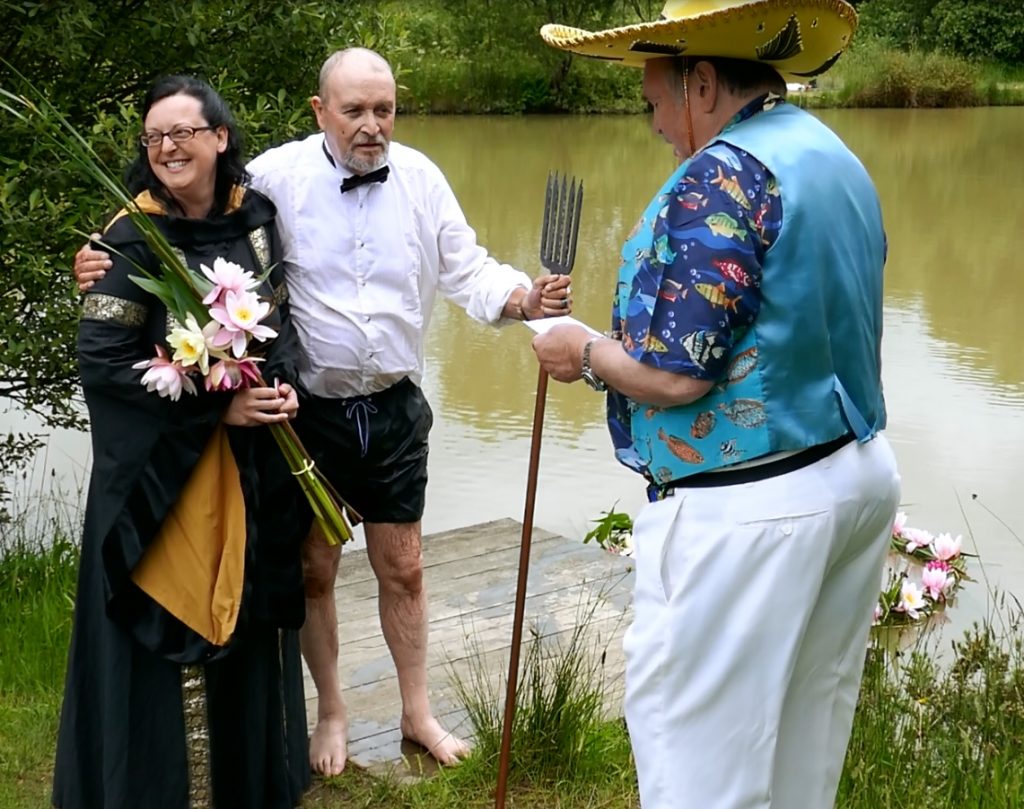 Following tumultuous referendum results, on a lighter note we held a wedding blessing for Gary and Sarah Mayo from South Petherwin, Cornwall, with Gary emerging from the water in true Poseidon fashion with his special Poseidon fork, he battled his way from the sea to the Koi Lake with his special fork, we used our fishy wedding vows and provided the bouquet for the bride which were rare water lilies.
Poseidon was very, very pleased that we got our fish in the seas back around the Great Britain shores and he wanted to settle down and live peacefully, he appreciated the bottle of Viagra wine we gave him to help him get his strength back and cement his relationship.
These were the wedding vows we used:-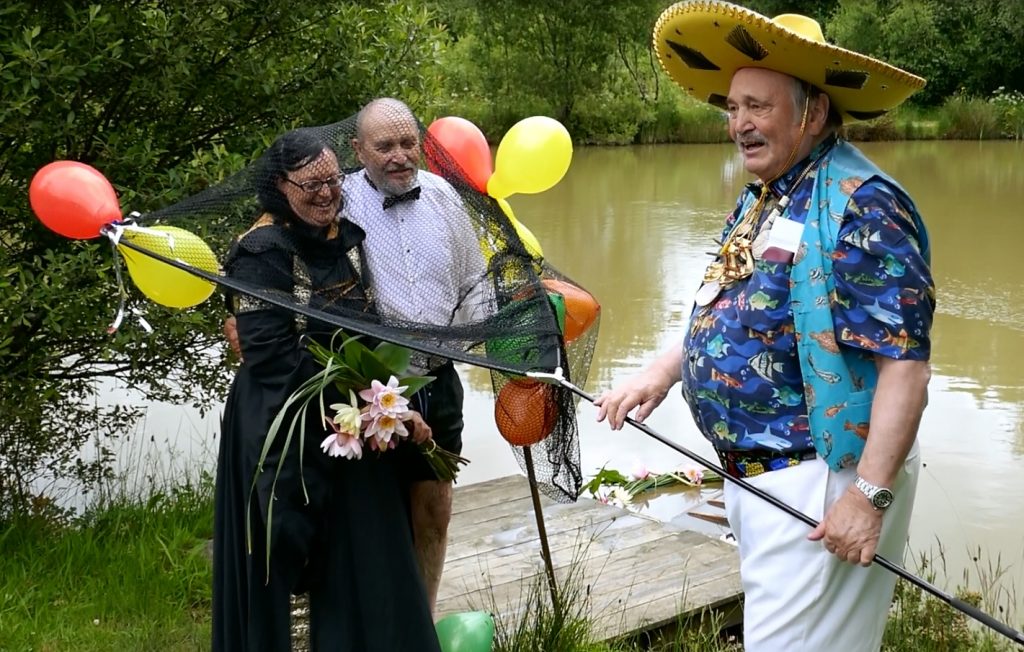 Dearly beloved we are gathered here together in the sight of God, nature, fellow fisherman and fish to renew our eternal vows and proclaim your everlasting love.
Do you Sarah promise to take Gary for good days and bad days, big fish and small fish, blank days and loads of fish.
Will you look after each other's tackle, wash it and clean it after use
And do you promise to honour and obey and go fishing every day
I now pronounce you fisherman and fisherwoman, husband and wife and with this net I now re-join you for ever and a day.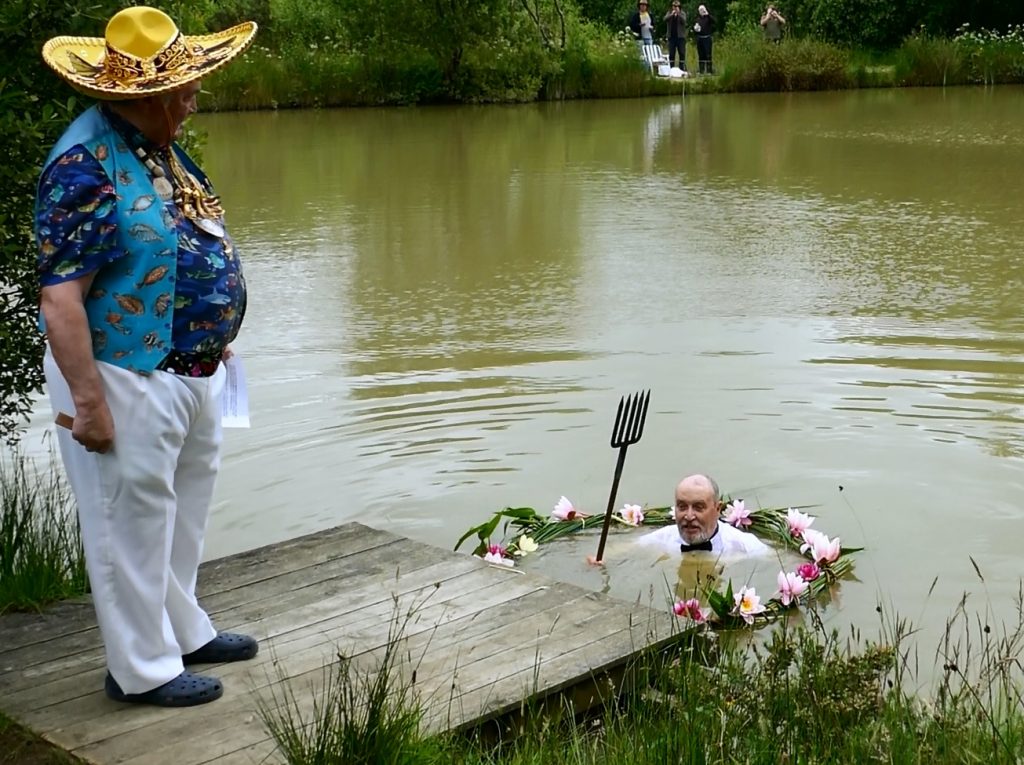 The guests then toasted the bride and groom with Viagra wine