1ST 40 OF THE YEAR FROM KRACKING!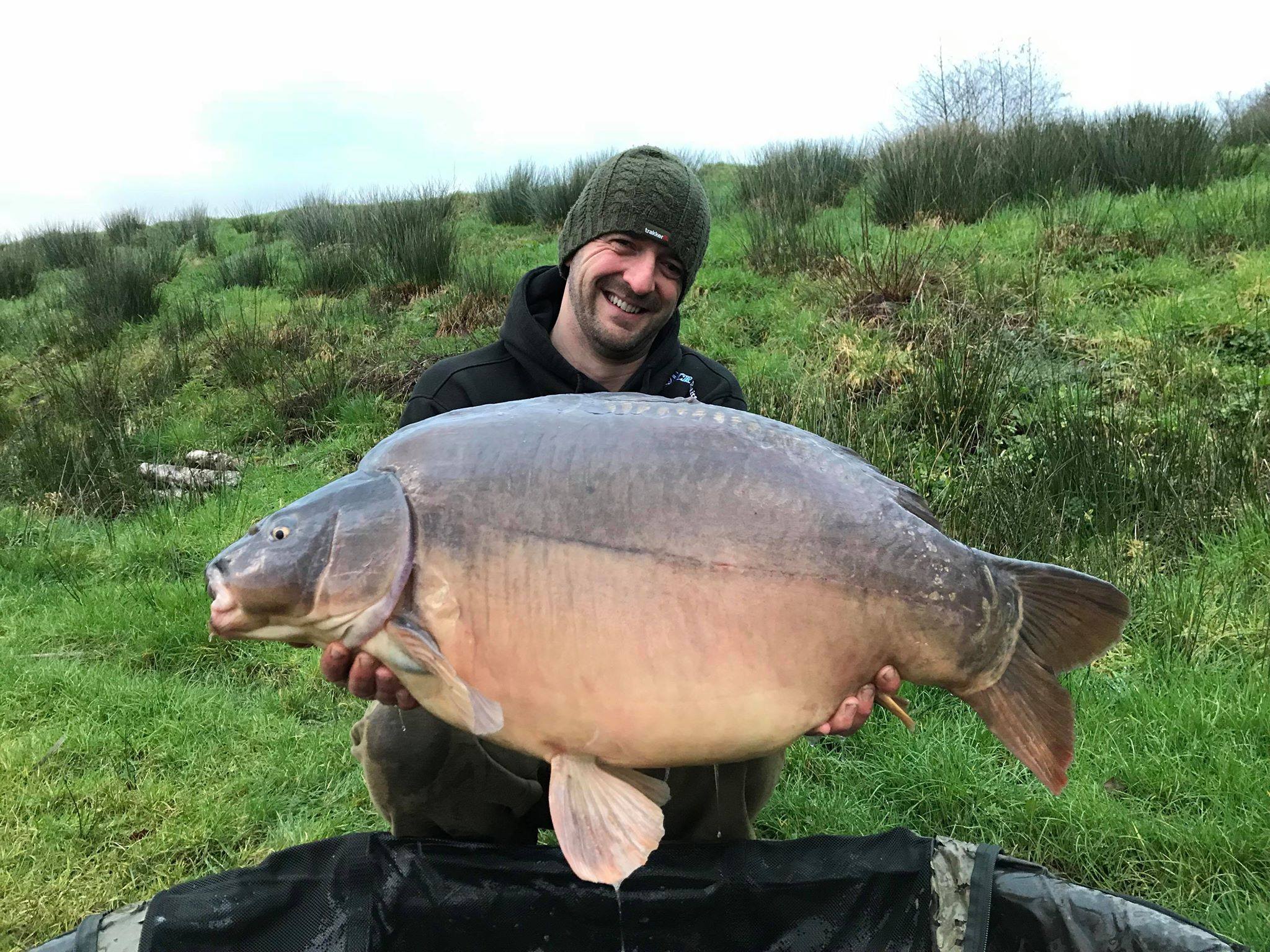 He's only gone and done it again! Steve Elsbury came back to Nirvana's Kracking Carp Lake after taking a year's break and caught Parrot the Mirror at 45lbs making it the first Kracking catch of 2019 and the first 40 from the whole complex this year!
Steve shared –
'After a year away from the Kracking Carp Lake in Devon I thought it was time for another visit. With the drop in pressure and the conditions looking bang on I couldn't resist it, and I was rewarded with this chunk of a Mirror known as "Parrot" weighing in at bang on 45lb.
I fished a CR1 wafter topped with fake corn over a large bed of crushed CR1 boilie, pellet, and corn, finished off with some CR1 syrup. Hybrid armo-hawk curves doing the business.'
WELL DONE STEVE AND CONGRATULATIONS ON CATCHING THE BIGGEST CARP FROM ANGLERS PARADISE THIS YEAR!