I have fond memories of Mill Pond near Berrynarbour as it was the venue from which I caught my first coarse fish over forty years ago. It is great to see the fishery returning to its former glory. I love the picture of Martins bulging net of silver among the carpet of crisp Autumn leaves. Well done Martin a great haul of silvers!
North Devon Match Groups  Winter League No 1 at  Mill Park
1st Martin Turner 28lb 5oz 2nd Nathan Underwood 16lb 14oz 3rd Pete Slade 14lb 1oz 4th Christopher Morris 12lb 8oz 5th Ben Hathaway 8lb 14oz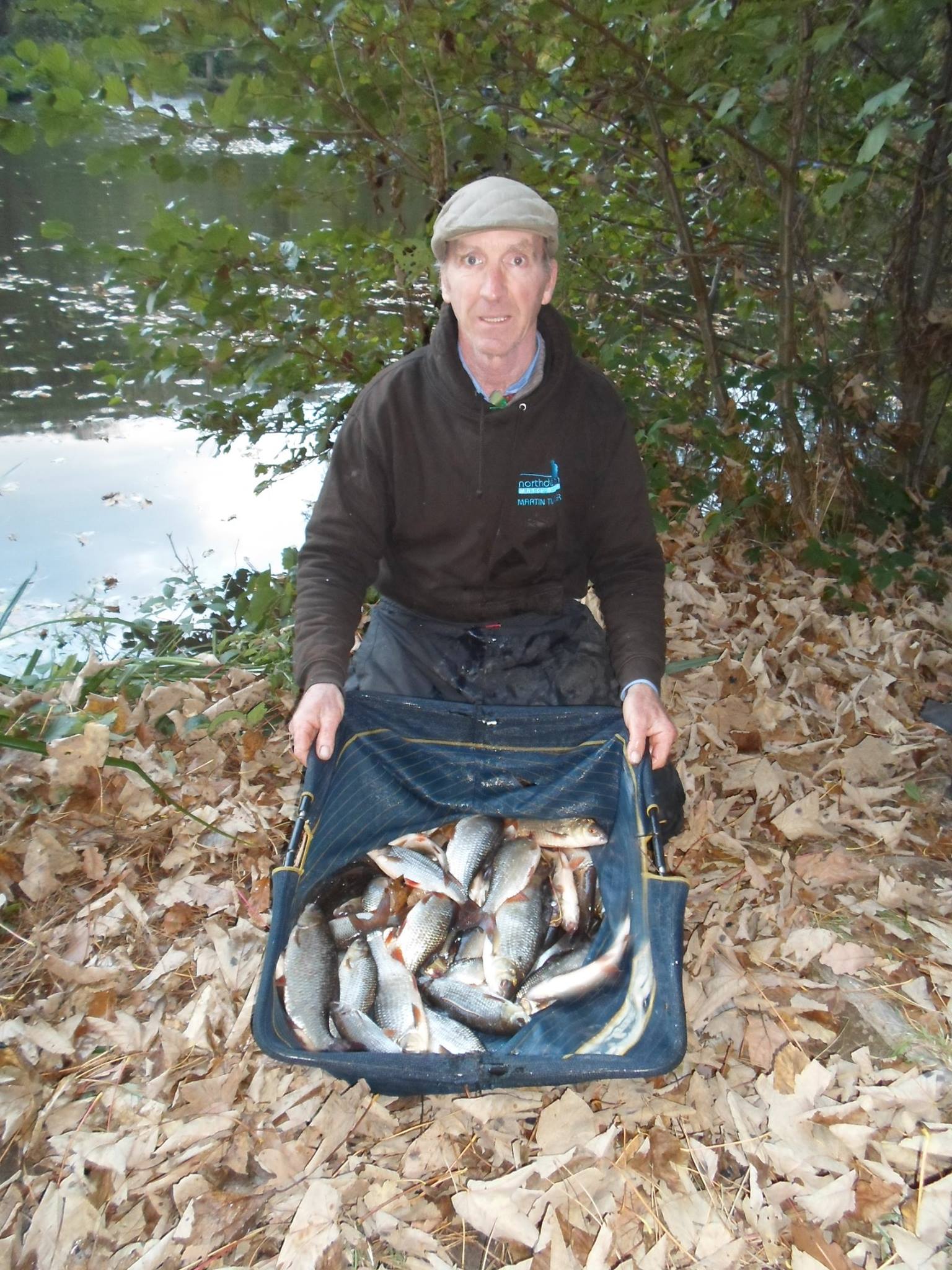 Martin's Match Summary –
Fished a bit strange, the pegs on the road side were very tough , those of us on the boathouse area found some roach willing to feed.I caught some better quality roach on caster over hemp at 10 metres, Nathan had smaller roach over groundbait, whilst Pete had skimmers on soft pellet, and Chris fished a small cage feeder. The only carp caught was on bread by new member Ben Hathaway.
Members please do not forget AGM at The Barn Bickington on Thursday