Wistlandpound Fly Fishing Club members travelled to Exe Valley Fishery to compete for the secretary's Shield.
The weather forecast gave the rain clearing away by mid morning but on this occasion this proved a little premature as heavy rain persisted for the first couple of hours with the Anchor Lake overflowing into an already swollen River Exe. The wind had however abated from the gale force winds of the previous two days that had been courtesy of storm Callum.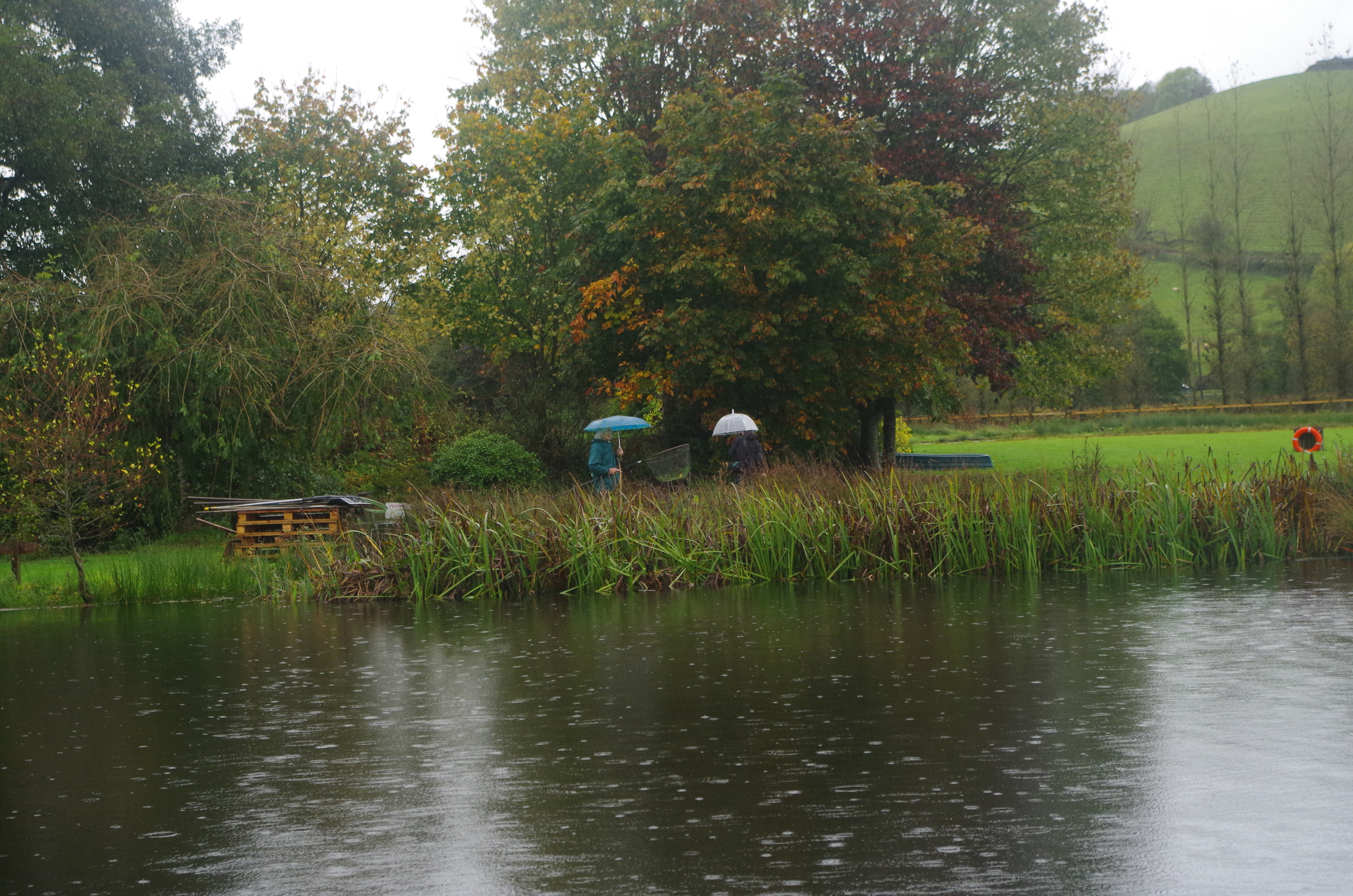 It was relatively mild and trout were rising from the start of the days competition. I started off with a damsel nymph and hooked into a hard fighting rainbow of around 3lb within ten minutes of starting.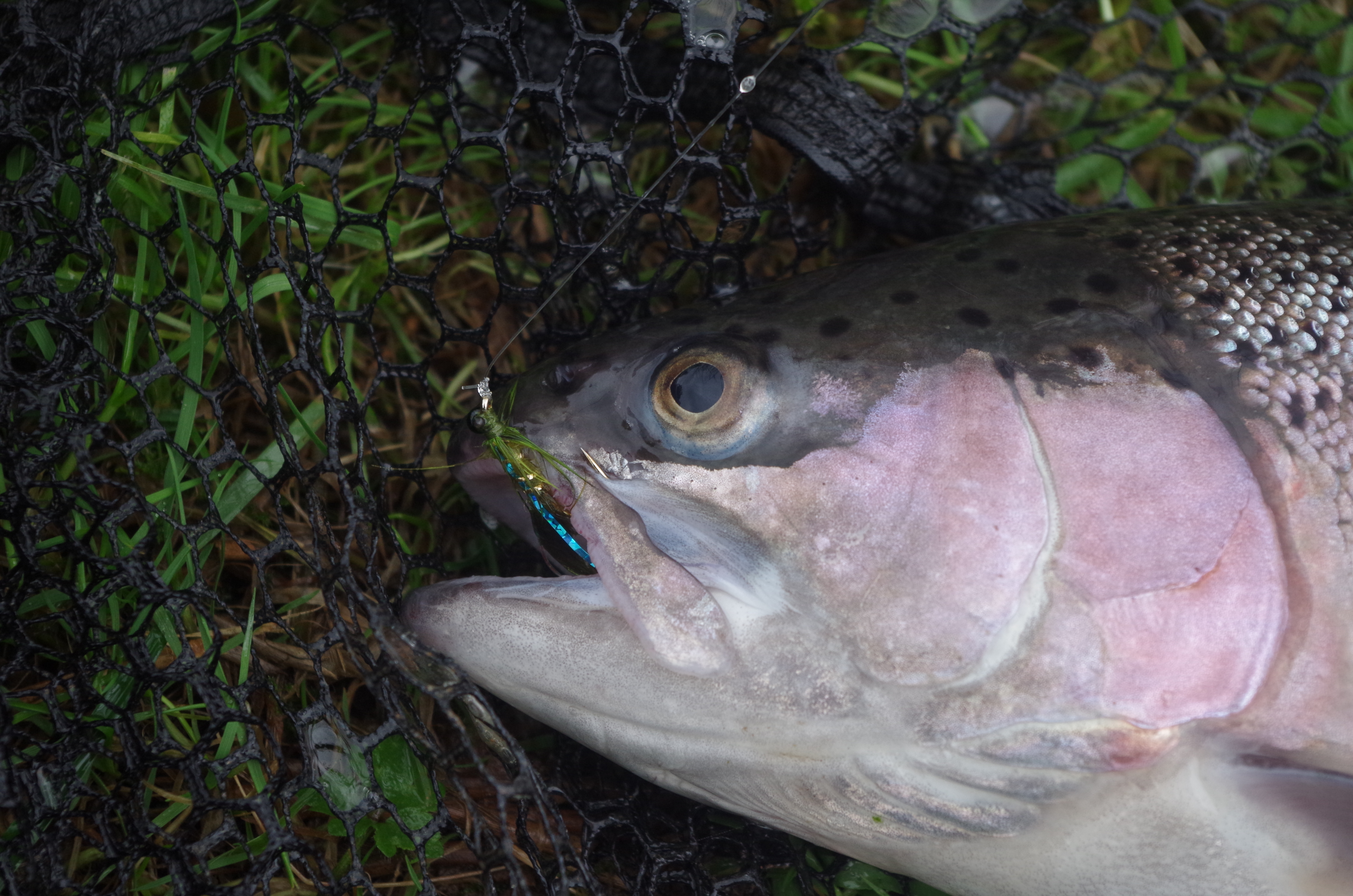 A few more follows and takes followed but as is often the case the trout seemed to grow warier as anglers lines splashed upon the water. Noticing several trout rising a couple of yards along the bank I relocated; tied on a daddy longs imitation and fished it very slowly to quickly complete my three fish limit of fish to kill and take. Other members were also catching trout on a regular basis with small imitative patterns outscoring lures.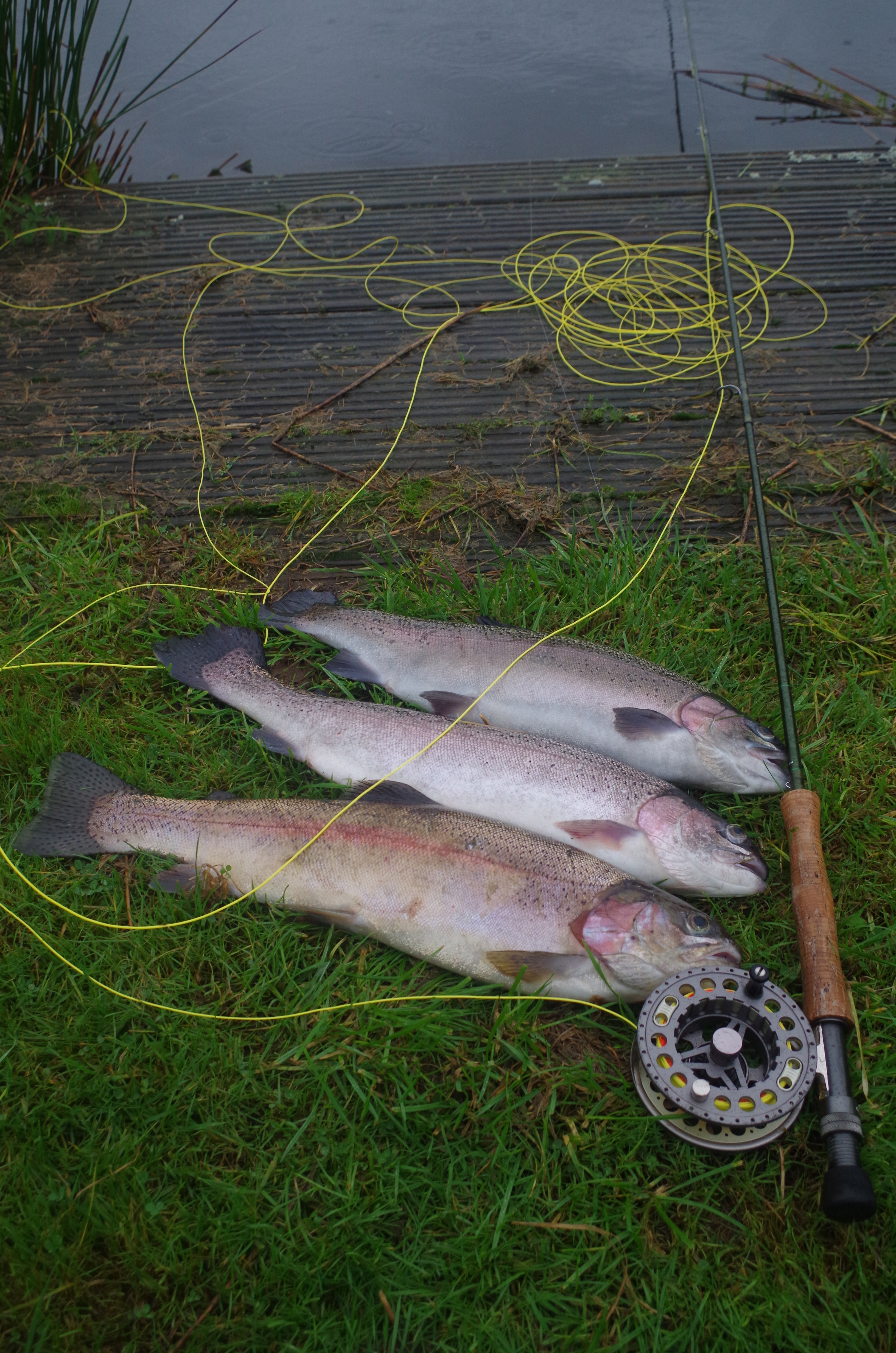 It was now time to snip off the barbed hooks and go catch and release for the remainder of the day. This proved both fascinating and frustrating for me as I successfully hooked a succession of trout on buzzers and diawl bachs all of them coming detached before reaching the net. This wasn't really an issue as the most exciting part is hooking the fish and all appeared to be fish between 2lb and 4lb and whilst it is good to get them to the net its not important as it the successful deception that matters in this instance.
By mid afternoon all members had completed their three fish bags and gone on the enjoy some catch and release action.
The competition was won by Dave Mock who weighed in three trout for total of 9lb 14oz. Runner up was Colin Combe with three for 9lb and third myself with three for 8lb 14oz.
4th -Paul Grisley 8lb 12oz
5th – Nigel Bird 8lb
6th David Eldred 6lb 4oz
The trout averaged 3lb for the day with all members taking their allocated quota. The innovative pricing structure combining various options of catch and release and catch and kill gives excellent value depending upon individual preference.  The lake is can now be fished without hindrance from weed and the water remained clear despite the flooded river Exe racing past full of turbidity and flotsam.