Many thanks to Exmoor Fly Fishing for letting me reproduce their report on the charity event at Exe Valley.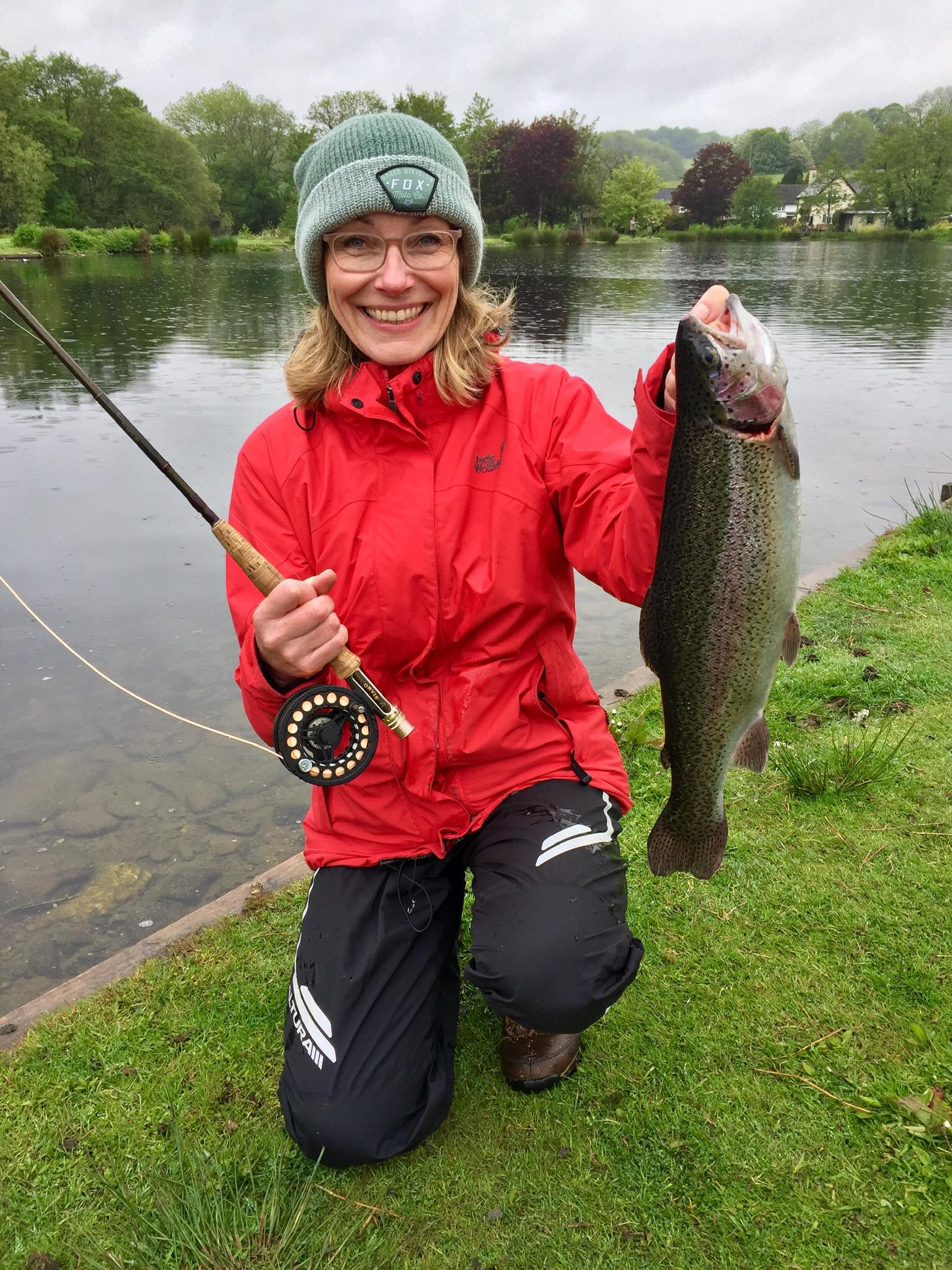 Fishing for FORCE the Cancer charity day organised by John Dawson was held at the superb Exe Valley Fishery by kind permission of Sue & Nick Hart.
The day started overcast and dimpsey in other words Exmoor weather! Jackie joined me to learn how to fly fish in no time she was throwing nice loops so it was on to the lake …no pulling lures here it was small flies from the word go . She was soon into her first fish of the day a quick burger and coffee then I took Rory under my wing it wasn't long before I heard the shout " I've got one I've got one" an epic battle ensued before a fin perfect Exe Valley rocket was drawn over the net….several more soon followed, the fishery is fishing really well and the Trout are up in the water and will readily take a dry.
Thanks must go to John Dawson, Sue Hart and the ladies from Force for putting the day on and raising lots of money for the charity.