The European Lure Fishing Show 2018 was held at Bristol last weekend and I was fortunate to visit the show with fellow Combe Martin SAC members Nick and Jack Phillips.  This is the second year of the show and after hearing good reports from last year I thought it worth taking a look. The event focus's on Lure fishing and Fly Fishing with an extensive range of products on display along with talks and demonstrations.
The best side of these shows is undoubtedly the opportunity to meet up with fellow anglers and swap tales with old friends.
We took time to listen to two talks; one on world wide fishing with Dave Lewis of Sea Angler with Dave giving sound advice on chasing those bucket list fish that take anglers to some stunning locations.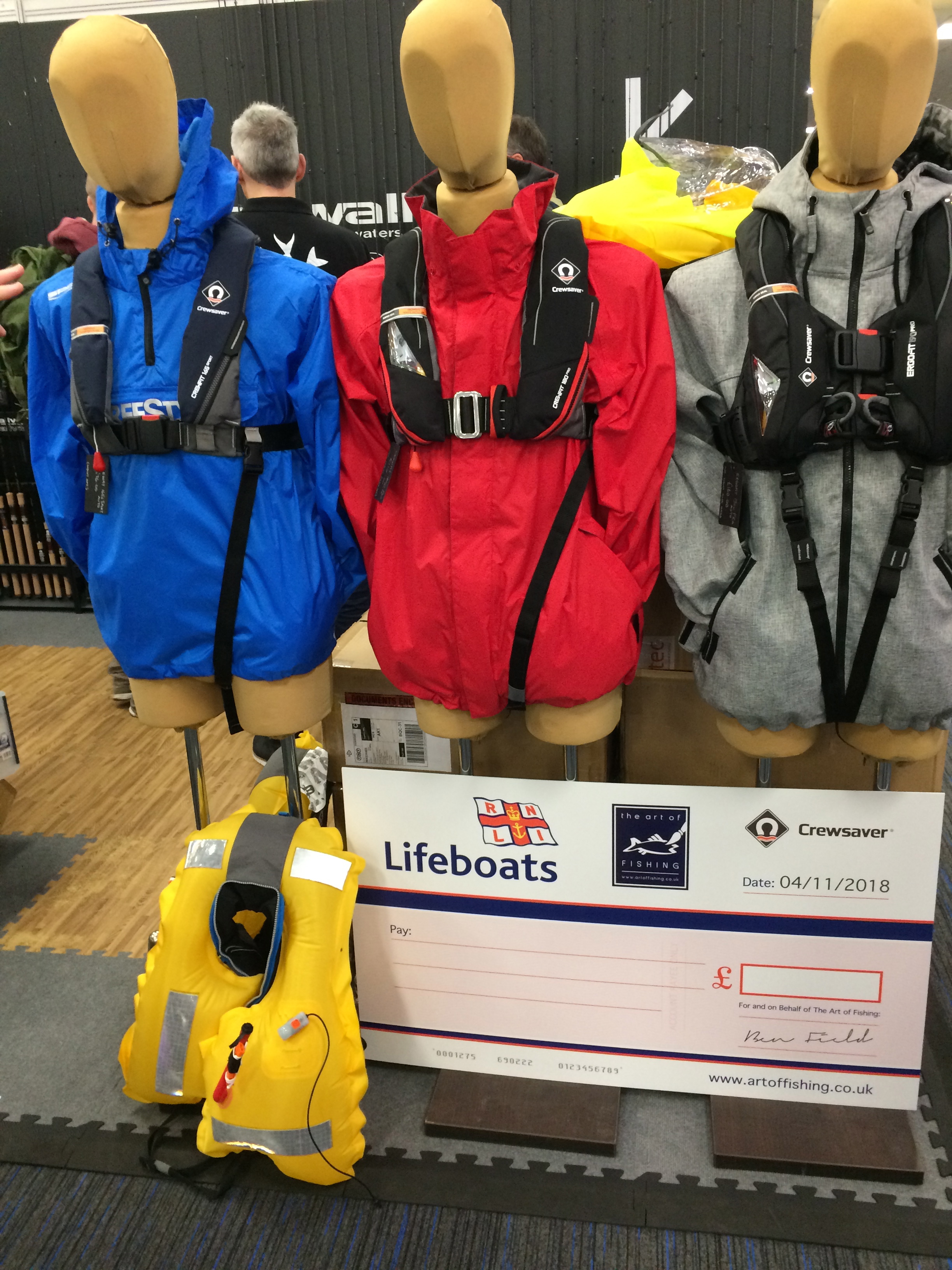 The second talk was delivered by Henry Gilbey and was a thought provoking one that revolved around the wearing of life-jackets. Henry told of two young brothers who tragically died whilst fishing off the North Cornish coast. The fact that Henry knew the mark well and that he had intended fishing it that day undoubtedly struck a cord. I know Henry and he is passionate about his fishing and has like most keen sea anglers had a few near misses.
After listening to Henry I visited the Art of Fishing stand and purchased two Crewsaver Buoyancy aids. One for myself and one for my son James. After close to fifty years of fishing I am all to aware of the statistics with anglers drowning every year I ask myself how likely am I to become one of those stats? The life jackets are not cumbersome and after a few minutes you forget you have them on. Why would you not wear one Henry asked? £70 is but a small price to pay if it saves your life?
It was noticeable that very few anglers attended Henry's talk on safety at sea. I am sure that if Henry had been waxing lyrical about lure fishing  many would have sat hanging on his every word. Health and safety isn't sexy but it was probably the most important topic on the agenda and most chose to ignore it!
Strangely in all the years I have been fishing on the coast I have given only passing thought to my own safety. Yet I have had nightmares about  fellow anglers being washed into the sea whilst I stand helpless on the shore. What would you say to their nearest and dearest?
Perhaps it is for others that you should don that life saving vest for lets face it if you get washed into the sea on a dark and stormy night without a life jacket your not going to worry for long.
A short film shot in conjunction with the RNLI on the North Devon Coast was a true eye opener as to what happens if you fall into the water wearing waders. I will share the film on my Facebook page when it is released. Take a few moments to watch.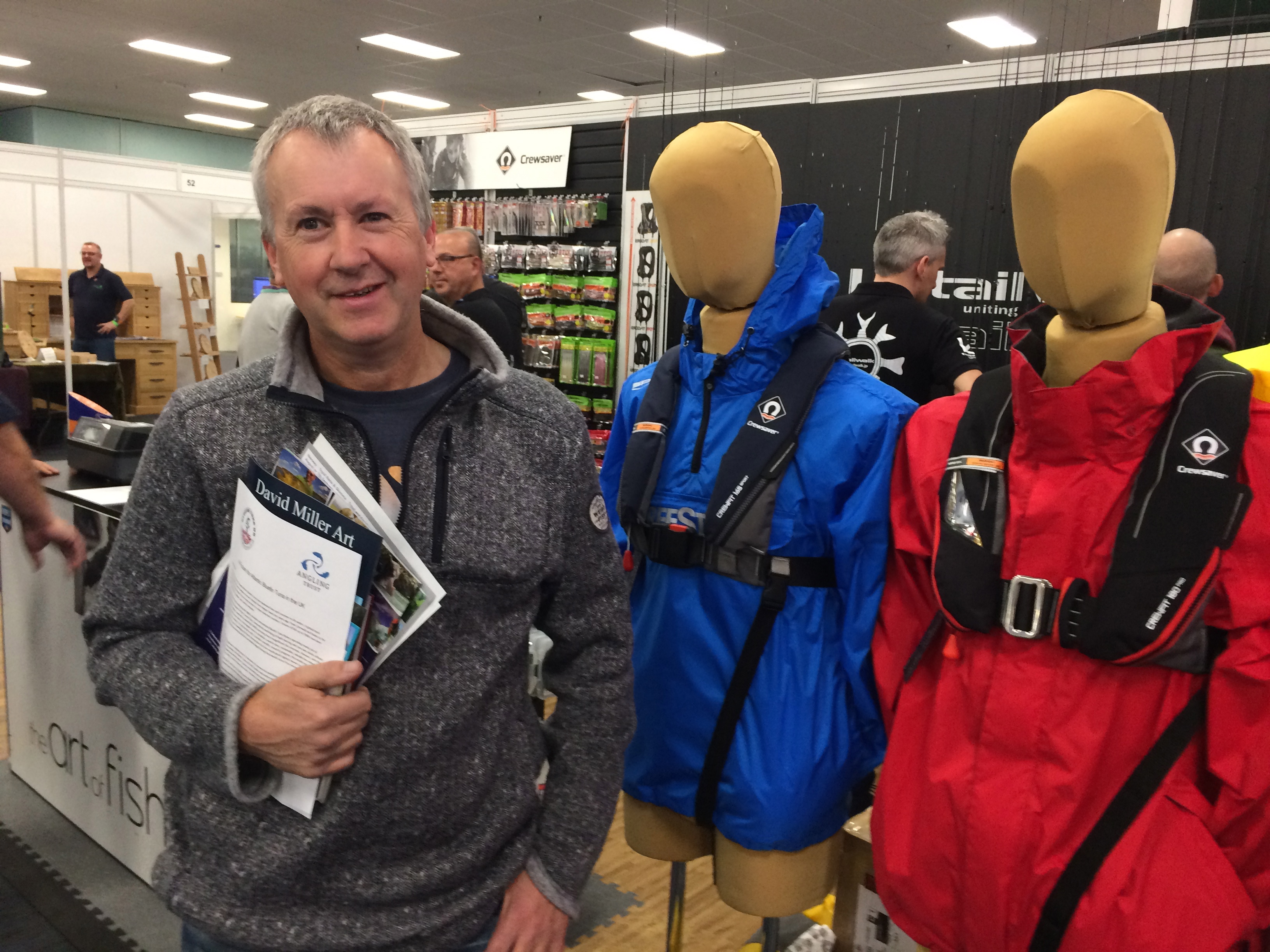 Great to see Mark Underhill present and chatting to enthusiastic anglers about his first season at Wimbleball lake.
(Above) Angling Trust Blogger, Author and angling guide Dominick  Garnett