South West Lakes Trout Fisheries Report (October 2018)
The latest report from South West Lakes Trust not much from North Devon but some news from South Devon and Mid Devon might be worth a trip away for a change of scenery.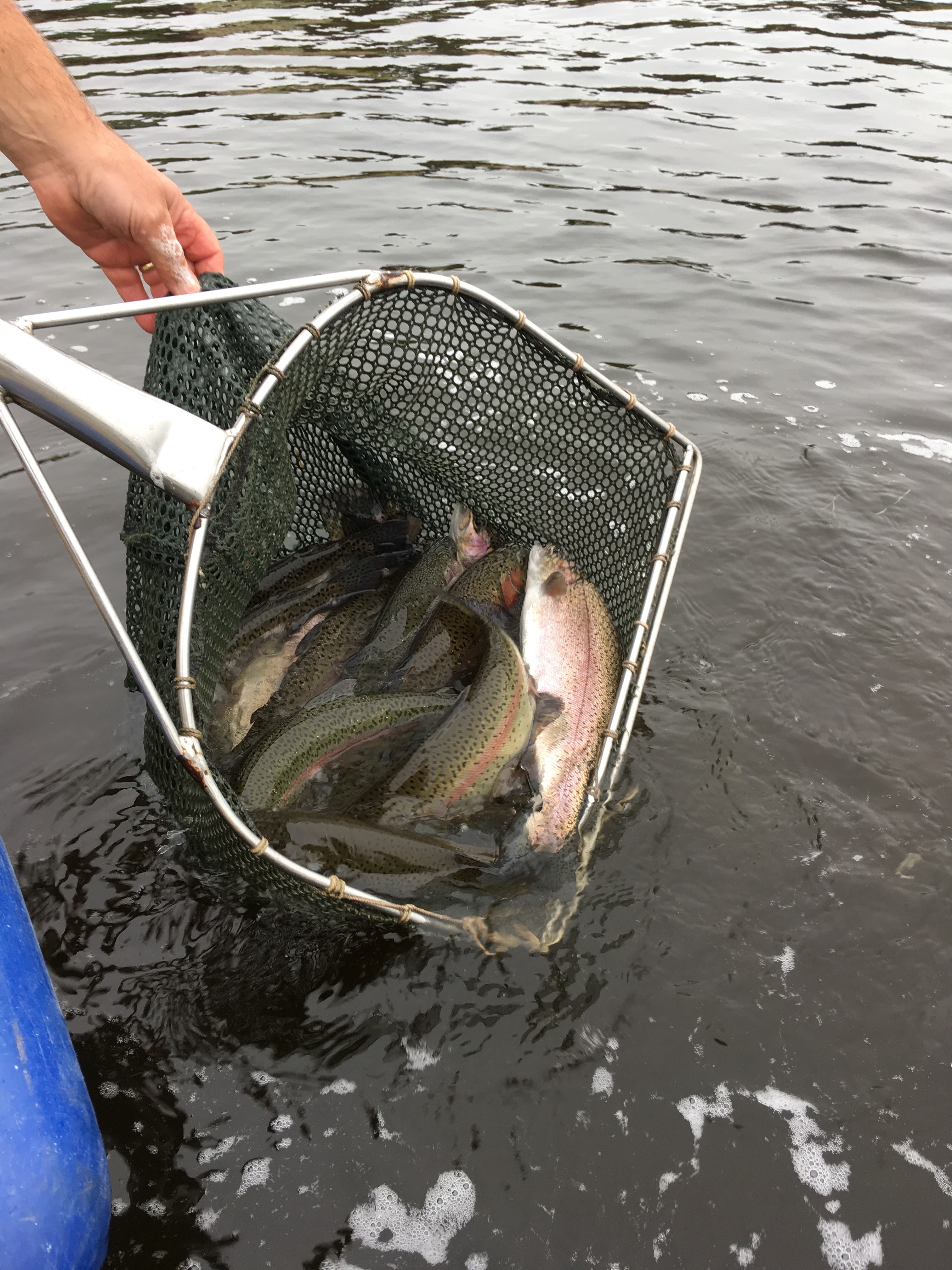 General:
With a couple of early winter storms hitting the South West recently, the waters have been stirred up, levels started to rise and water temperatures continued to drop in the reservoirs across the region. Daddies and sedges on the water have meant that fish have been looking up to feed, and dry patterns have produced some excellent results. The South West Lakes Trust's Brown Trout waters (Roadford, Fernworthy, and Colliford) closed for the season on12 October; the season at its stocked rainbow waters (Kennick, Siblyback, Stithians, and Burrator) will be extended until the end of November.
Fishing:
Kennick – Catch rates picked up as the month progressed, peaking with a weekly catch rate of 3.2 fish per rod. Clampitts Bay, Smithacott, The Narrows and The Lawns have proved the best locations for bank anglers, while boats had the most success fishing into the margins of the more inaccessible banks. With Buzzers and Daddies on the water, surface-feeding fish were most active in the mornings, and anglers caught fish on Claret Snafflers, Hoppers, Daddies, and Black Spiders fished in the surface film. Sub-surface feeders could be caught on Gold-head Damsels, Diawl Bach's, and Montana's, with a few deeper fish being caught on Boobies and Tadpoles.
The best fish of the month was a 4lb 7oz rainbow, caught by Dave Perks (from Newquay), which helped him secure top place (and a prize of £1000) in the South West Lakes Trust's 'Best of The Best' annual competition, held on 7 October; runner-up was Paul Jones (from Wadebridge). Chris Bolt (from Newton Abbot) caught the best Brown trout, weighing in at 3lb 8oz).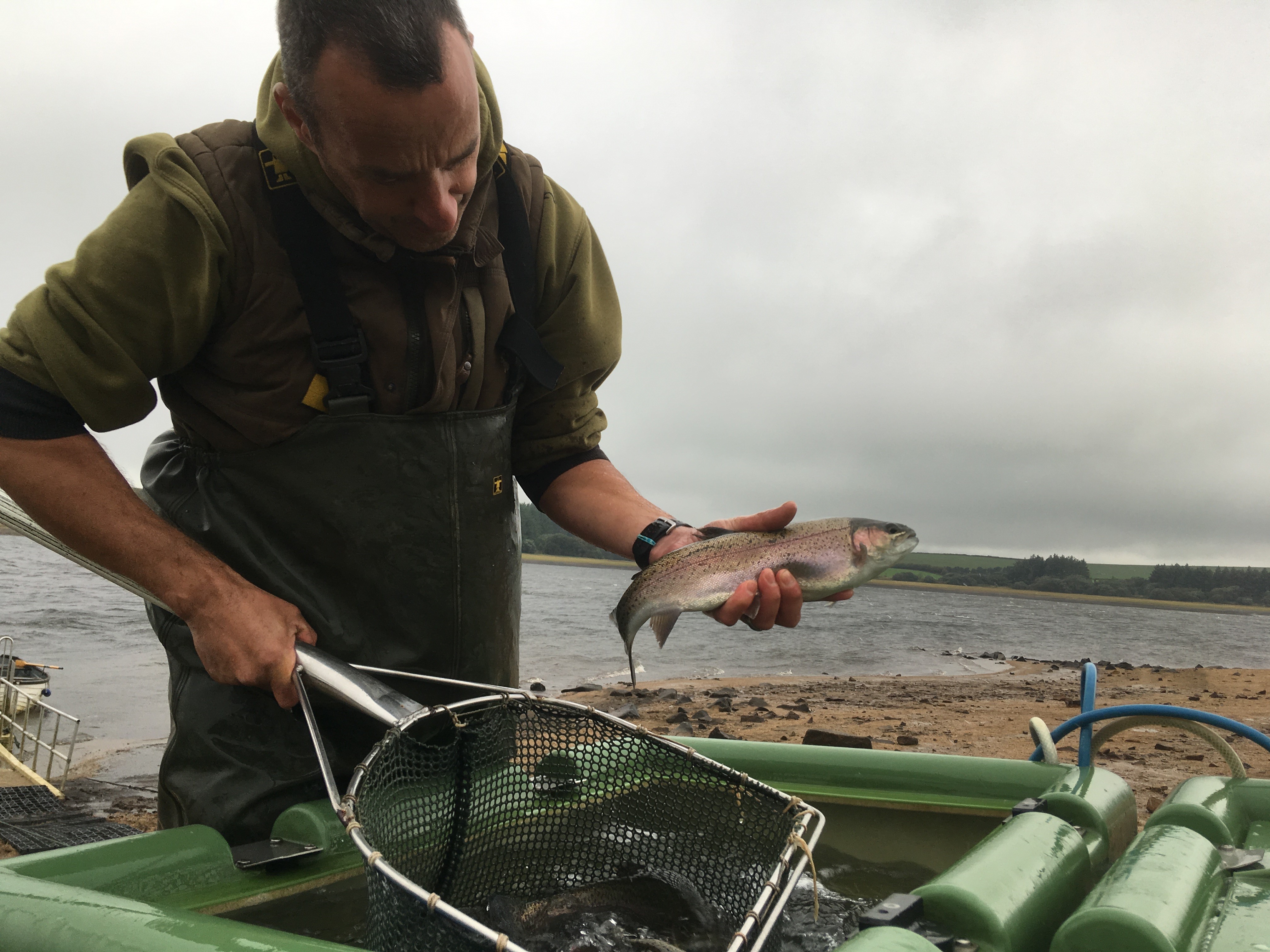 Siblyback – Mornings and evenings continue to be the most productive times to fish, and with plenty of midge activity on the water (particularly in the evenings), and a lot of surface-feeding fish off the North Shore. Two meadows has produced consistently good fishing, with fish coming up to take Hoppers, Black Gnats and Ants, and Black and Peacock Spiders. Buzzer patterns fished at various depths have proved effective, especially in teams with a Damsel Nymph or Montana on the point.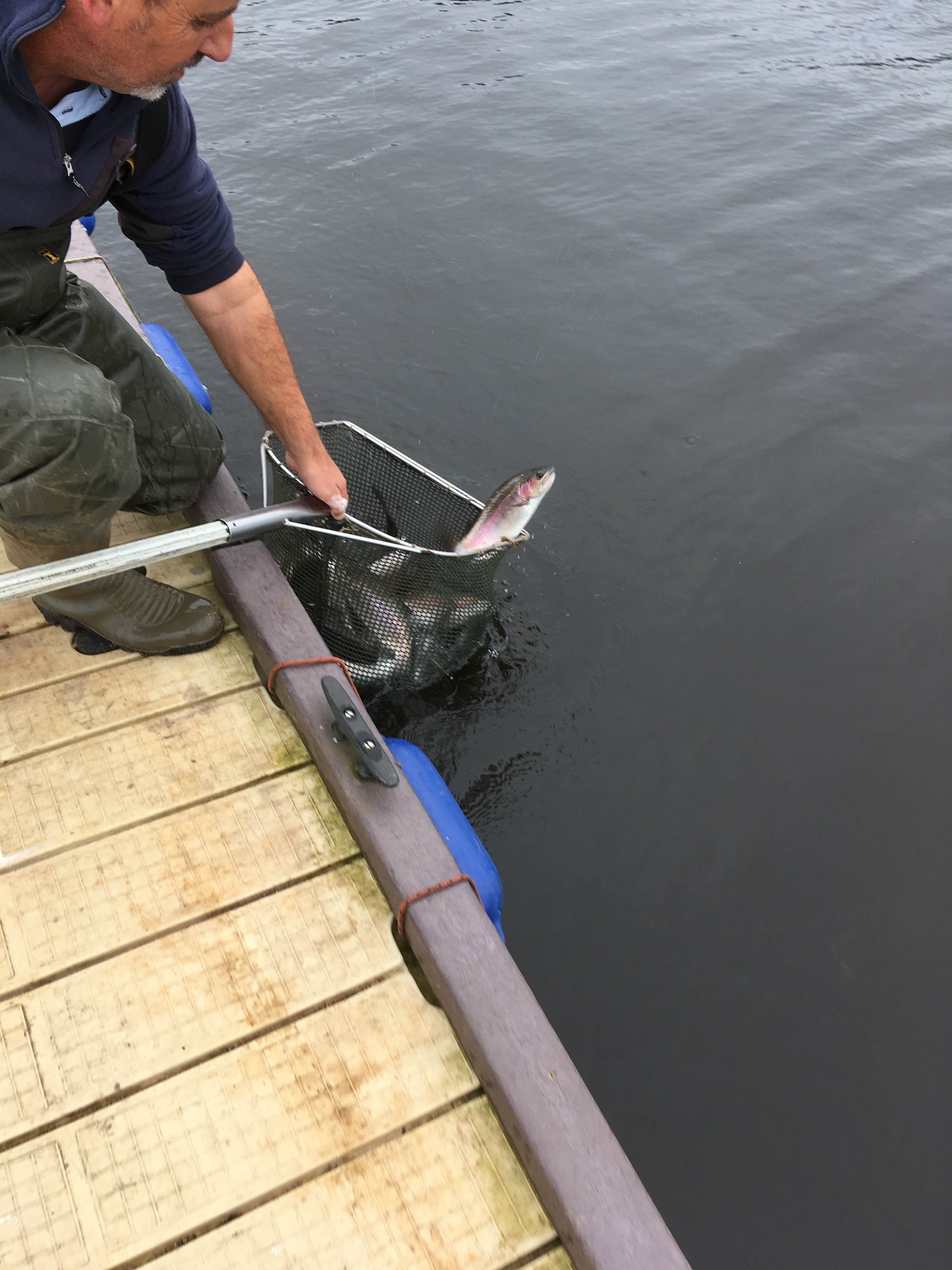 Burrator – the water temperatures continue to drop (now around 16 ºc), and plenty of fish can be seen moving on the surface in the mornings – small black dry patterns (such as Black Gnats, Ants, and Black Buzzer emergers) have produced some good bags. Sub-surface feeders have been caught on Damsel Nymphs, Diawl Back's, and small Montana's, with deeper fish taking Boobies, Black Lures, and Olive Nomads. The most productive bank areas have been the point and banks on the Longstone Peninsula, while boats have consistently picked up fish between the two dams.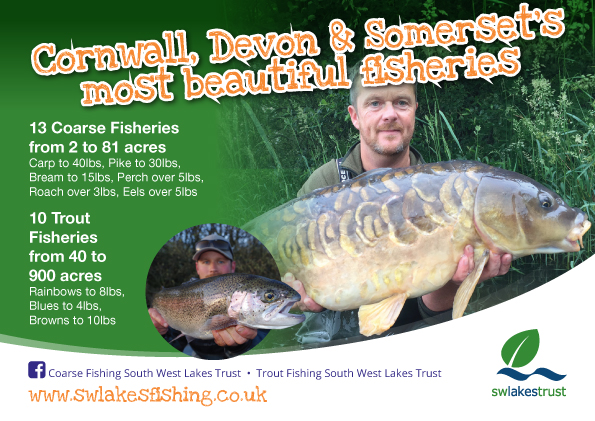 Stithians – Yellowort Bay has produced the best fishing, and with plenty of sedges about, dry patterns proved the method of choice – a selection of flies, including Klinkhammers, Sedges, Dung Files, and Bibios all caught fish. Brown Sedge Pupa caught sub-surface feeders, with a few fish also taking pulled lures in the deeper water.by the dam.
Colliford – Floating line tactics, often with pulled patterns such as Soldier Palmers and Bibios fished close to the water's edge in the mornings produced some good results, especially along the east bank and by the dam, with anglers averaging three fish per rod. Dean Boucher caught the best fish – a brown of 2lbs.
Fernworthy – Surface fishing produced the best and most exciting sport, with a variety of dry patterns (including Light Sedges, Foam Beetles, Black Gnats) producing excellent results – G.Vernon caught eight fish using a Dry Adams, and Paul Ackland (from Plympton) caught six fish on dry Sedges. Sub-surface wets and nymph patterns also caught well (including Buzzers, Bibios, Kate McLarens, and Pearly Invictas.
Roadford – the season at Roadford finished with some excellent bank fishing, with a lot of fish showing all over the fishery, and fish being caught at Grinnacombe, Shop Inlet, Daveys Bank, Wortha Bay, and in the deeper water by the dam. Dean Boucher had a great session pulling teams of wets (the best combination consisting of Soldier Palmers and Bibios on droppers and a Black Tadpole on the point), catching twenty brown trout up to 2lbs, with the best results coming from fishing the rougher areas of water.
Chris Hall (October 2018)
ENDS
Issue date: 6 April 2018
For more information, please contact:
Alice Peters
Customer Communications and Marketing Officer
South West Lakes Trust
01566 771930