On a stormy winter day small still-waters can offer the chance of excellent sport with hard fighting winter rainbows. Jeff Pearce and I met up with Dominic Garnett from the Angling Trust and his father John at Blakewell fishery where we hoped to connect with one of the recently stocked specimen brown trout.  Our arrival coinciding with strong winds and heavy showers a full English breakfast in the cafe beside a glowing woodburner was a welcome option and enabled us to chat at length about blogging, photography and the intricacies of fishing. We discussed the most important aspects of a fly. Dominic stressed the importance of a quality hook and its trout attracting features. Whilst I agreed with these vital ingredients I stressed that the most important aspect is that the angler has confidence in the fly or lure.  This generally leads to the angler fishing well keeping the fly in the water instead of constantly searching the fly box for inspiration. Dominic had also brought along his angling mascot the General who often features in Dominic's musings in the acclaimed Fallon's Angler magazine.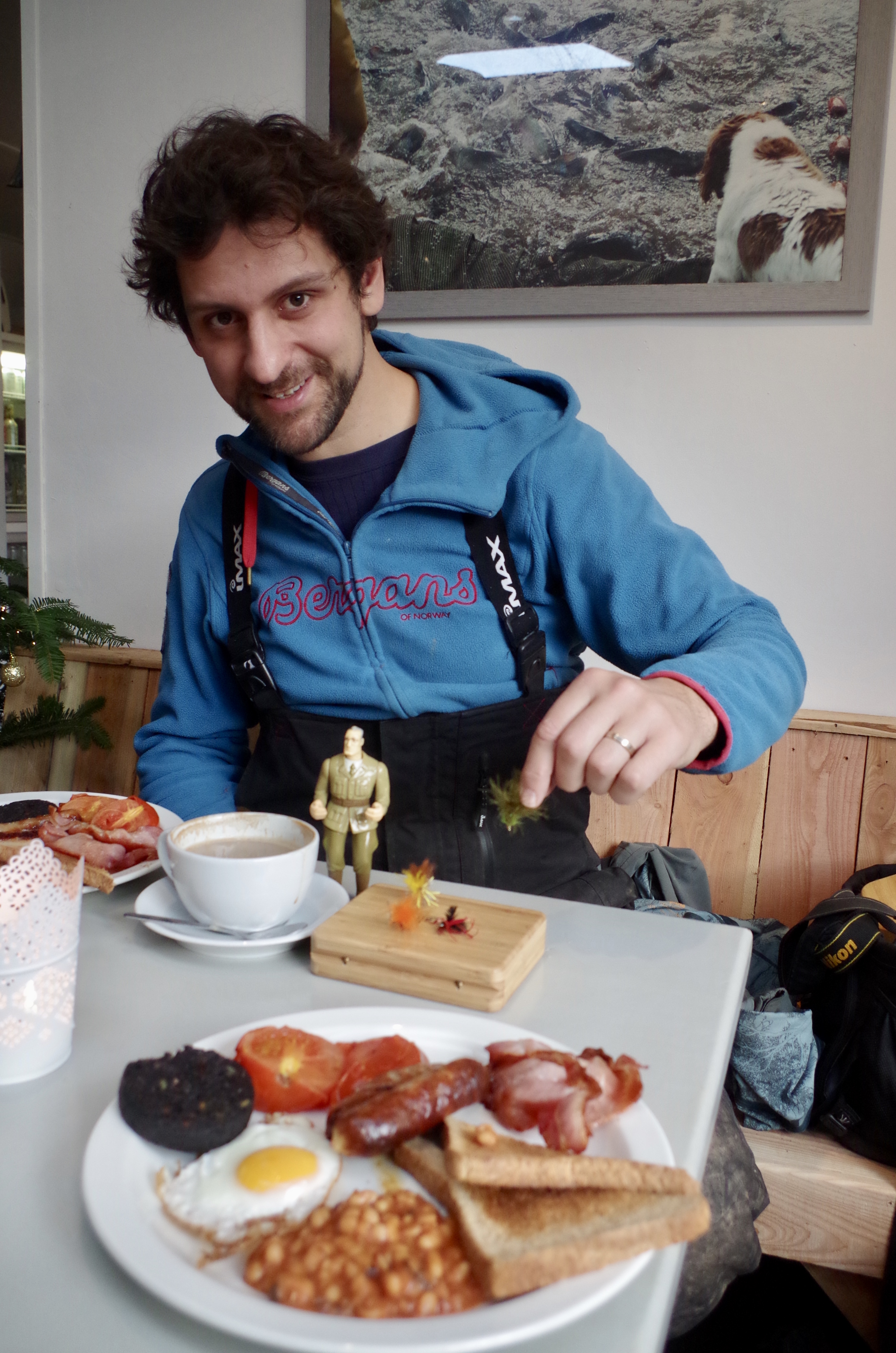 Eventually the call of the great outdoors became too strong and we ventured out to the lake. To our relief the water was still clear and had not been adversely affected by the torrential rain that turned the nearby river into a raging torrent.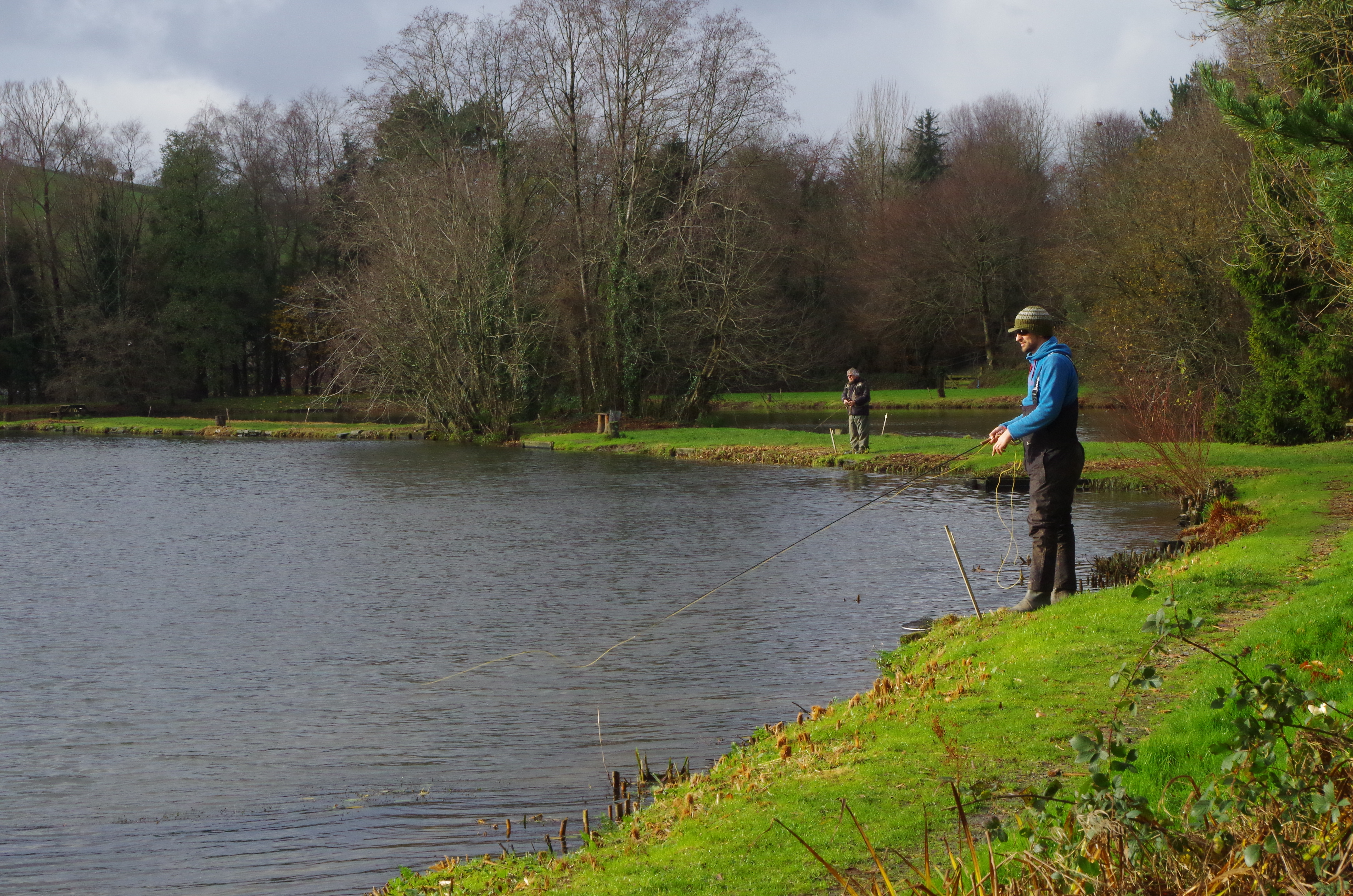 The instant action we had all anticipated did not immediately occur and it was half an hour before Jeff hooked the first trout of the day. A pleasing rainbow a fish that thrives in the cold waters of winter.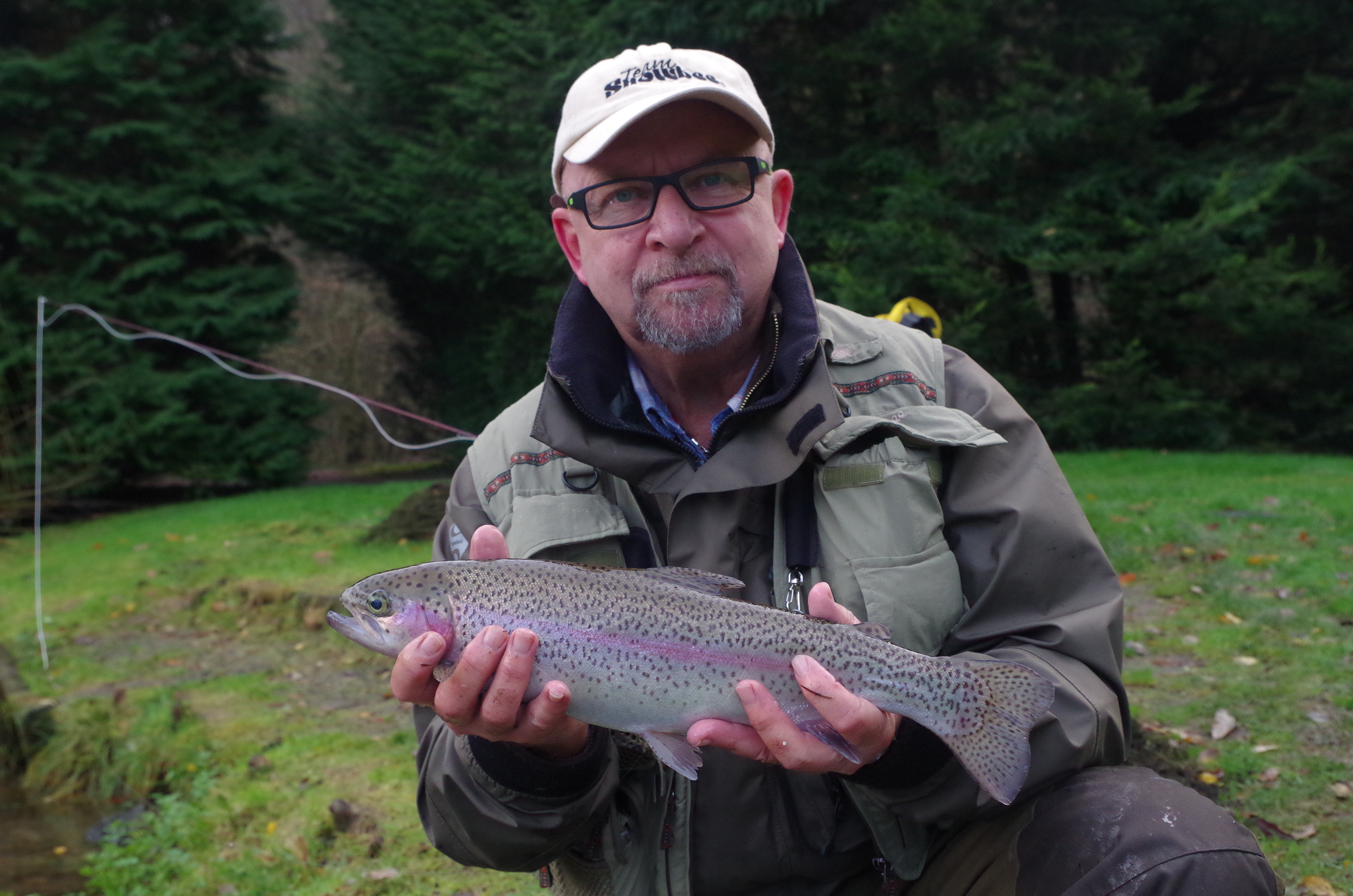 Dominic and I had both expected the trout to respond to larger lures with perhaps a touch of colour. The trout had not read the script however and my first two fish and Jeffs were all tempted on small black flies or buzzers.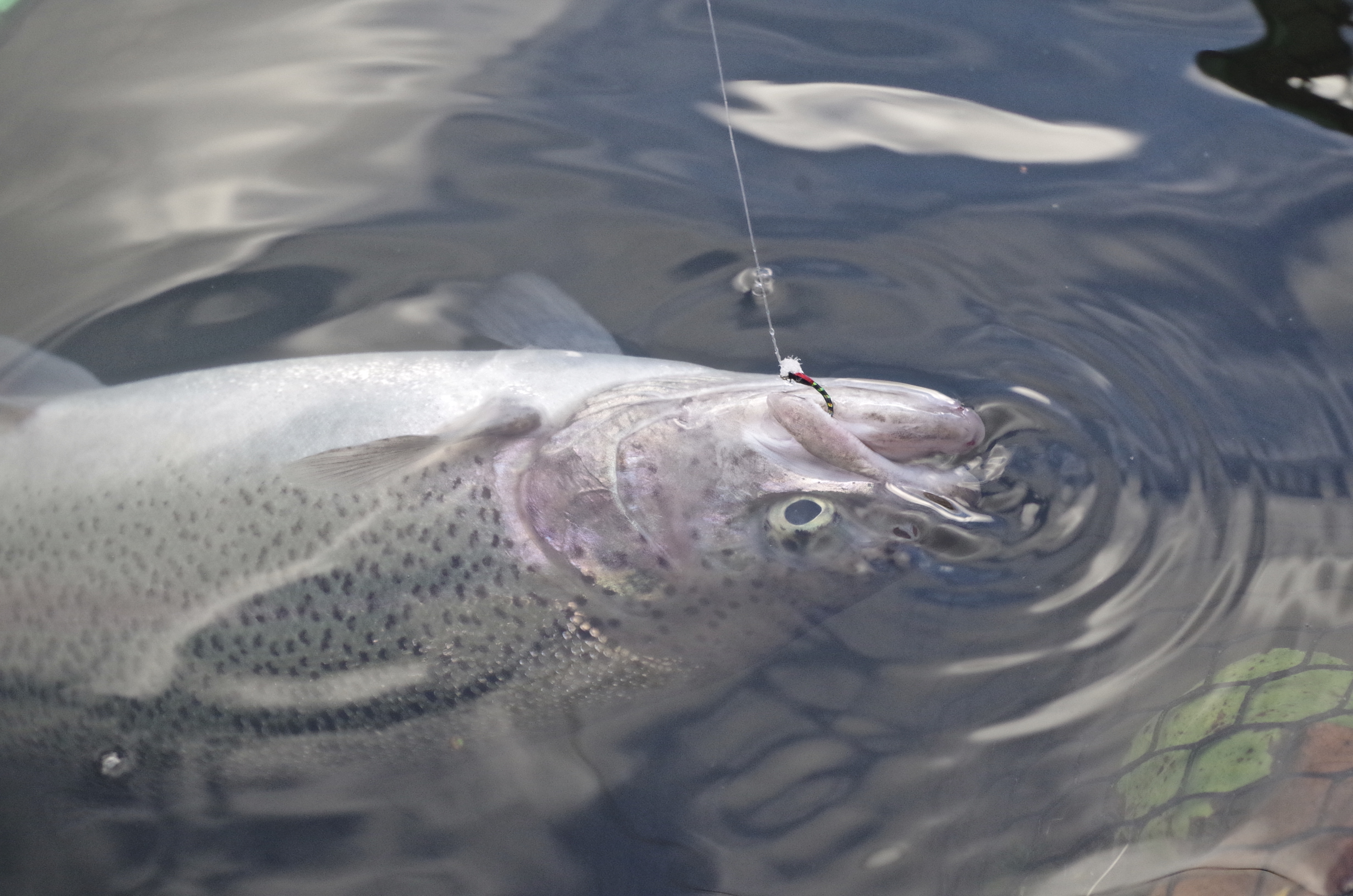 Many consider winter days to be drab and colourless but this is often far from true as winter sunshine and rainbows illuminated our day bringing pleasing winter vistas.
This was not one of those days when the trout attacked our offerings with gusto this was one of those days when persistance was essential. As the hours passed all too quickly the tally of trout slowly grew with the four of us eventually banking a dozen trout to just over 2lb.