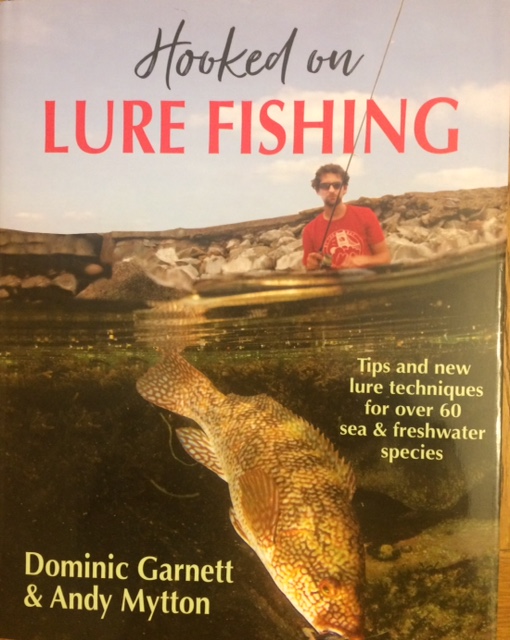 Lure fishing is I believe one of the biggest growth areas in angling with an increasing number of recruits. I guess lure fishing fits well with modern life allowing short sessions with minimal tackle enabling anyone to get their fishy fix.
The latest Lure Fishing book from Dominic Garnett and Andy Mytton is a comprehensive and informative guide to modern lure fishing tactics. I grew up in a generation that had a very narrow view of lure fishing with just a handful of predatory species targeted by most anglers. The introduction of LRF fishing and species fishing has totally transformed the lure fishing world as is illustrated throughout this fascinating tome.
The emphasis throughout the book is fishing for fun. The quest for big is not high on the agenda it's all about the catching and the variety of species. From saltwater rockpools and blennies, ' minnows in brook's right up to pike, bass and salmon.
The book is well illustrated throughout with some stunning underwater images from Jack Perks. Tactics, tackle, rigs, lures, watercraft, habitat is all crammed into over 200 pages along with a few tales to inspire and illustrate how it all fits together.
This is a must read for lure anglers whatever their experience as it is packed with tips and new angles. I am sure it will be one of those books that is frequently dipped into for inspiration on the eve of lure fishing trips. The only downside is that it will fuel that dreaded temptation to add to the ever increasing box of must have lures!

Definitely one for the Christmas List !