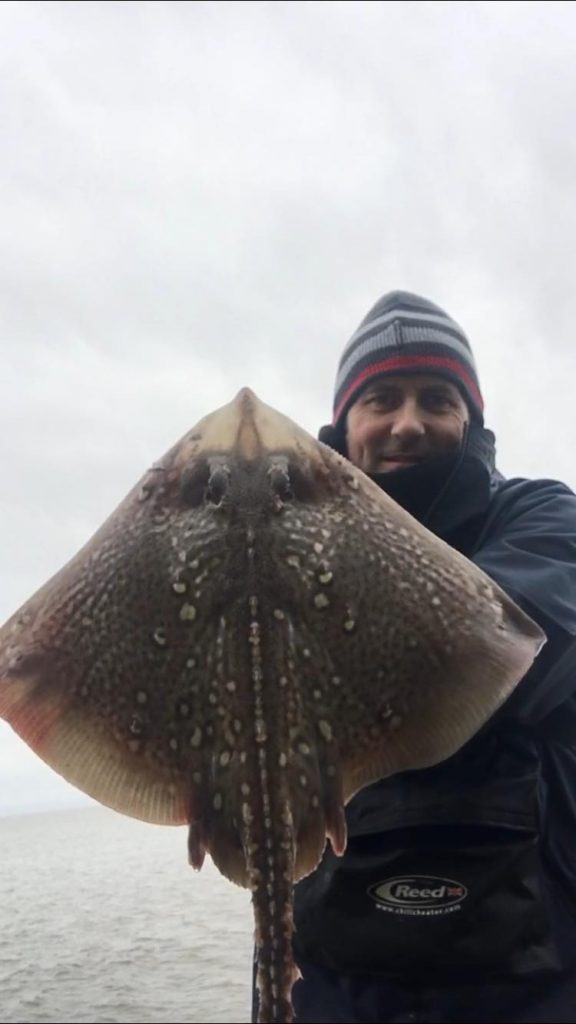 Storm Diedre failed to keep members of Combe Martin Sea Angling Club from the shoreline to compete in their Christmas Competition. Mark Jones secured victory with a thornback ray of 10lb 7oz. The fish won him a voucher from https://cokerscreations.co.uk  and choice of a secret Santa prize donated by members. In runner up spot was myself(Wayne Thomas) with a dogfish scaling 2lb 9oz and in third Dave Brooke with a bull huss of 7lb 9oz. Ross Stanway weighed in a small- eyed-ray of 7lb 2oz for forth.
1st-Mark Jones – thornback ray – 10lb 7oz
2nd– Wayne Thomas – dogfish – 2lb 9oz
3rd– Dave Brooke – bull huss – 7lb 9oz
4th– Ross Stanway – small-eyed-ray – 7lb 2oz
5th– Jack Phillips – dogfish – 2lb
6th– Jack Phillips – dogfish – 1lb 15oz
7th– Mark Jones – thornback ray – 6lb 15oz
8th– Jack Phillips – dogfish – 1lb 14oz
9th– Nick Phillips – dogfish – 1lb 14oz
10th– Dan Welch – flounder 1lb 3oz
11th– Nick Phillips – dogfish – 1lb 10oz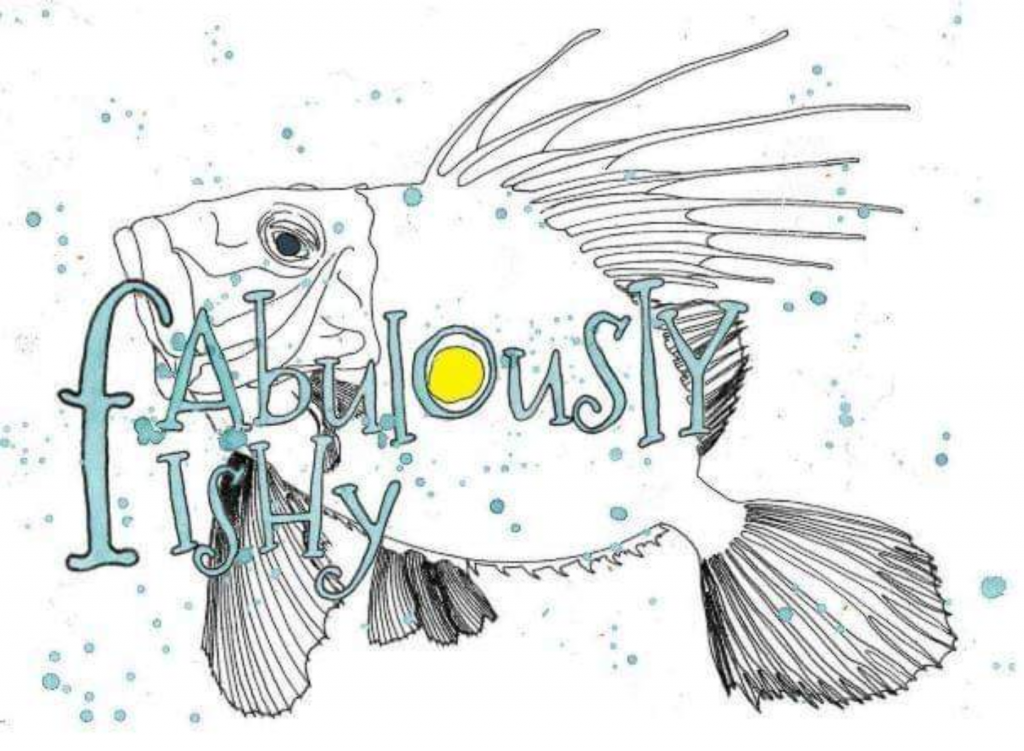 Ross Stanway -small-eyed-ray 7lb 2oz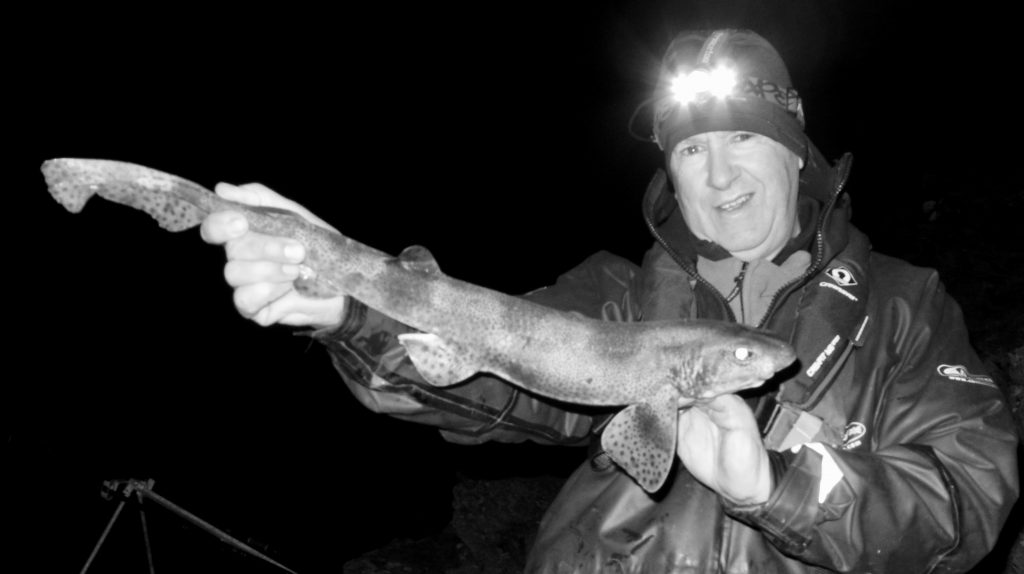 Bideford Angling Club – Christmas Competition
Fifty eight anglers lined the banks of the Torridge estuary to compete in Bideford Angling Clubs Christmas Competition last Sunday with twenty four flounder registered. The winning angler Owen Hare was a junior who landed a flounder of 1lb 71/2oz. Runner up was Stephen Found with a flounder of 1lb 63/4oz, third Darren Burslem with a flounder of 1lb 31/2oz and forth Robert Bowden with a flounder of 1lb 31/2oz. The club were very appreciative of the behind the scenes work of Paul and Lisa Downing and to the sponsors.
                                 Barnstaple Triple Hook Clubs 
Barnstaple Triple Hook Clubs Christmas Flounder Open attracted a field of fifty anglers all keen to secure a turkey dinner. The results were the best for many seasons with plenty of quality flounder weighed in. The top ten all recieved a turkey. 
1st – Richard Chapel – 2lb 13/4oz
2nd- Nigel Gullen – 2lb 7/8oz
3rd – Steve Luxton – 1lb 143/8oz
4th – Max Peake – 1lb 13.75oz
5th – Dennis Toleman – 1lb 127/8oz
6th – Darren Short – 1lb 125/8oz
7th – Kevin Hancock – 1lb 121/8oz
8th – Dave Mock – 1lb 113/4oz
9th – Isabel Luxton – 1lb 113/4oz
10th = Cleo Babb – 1lb 101/2oz
I have been reporting on these estuary flounder competitions for many seasons now and have often noted the contrast in the average size of flounder caught between the two estuaries. This year the results show a marked difference in fish sizes with the top ten flounder caught from the Taw in Triple Hook Clubs Open all bigger than the winning fish from the Torridge. Both rivers share many common characteristics yet seem to produce different sized flounder potential?