Wistlandpound Fly Fishing Club visited Bratton Water for the second leg of their Winter Challenge Series. Members found the lake in fine form with a variety of flies tempting the hard fighting trout in the clear water. Club secretary Dave Richards won the competition with three fish for 8lb 2oz. In runner up spot was Nigel Bird with three for 7lb 6oz with Paul Grisley and david Eldred equal  third with three for 7lb 5oz.
Andre Muxworthy three for 7lb 3oz, Colin Combes three for 7lb 2.5oz, Dave Mock three for 6lb 6oz and Wayne Thomas three for 5lb 7oz.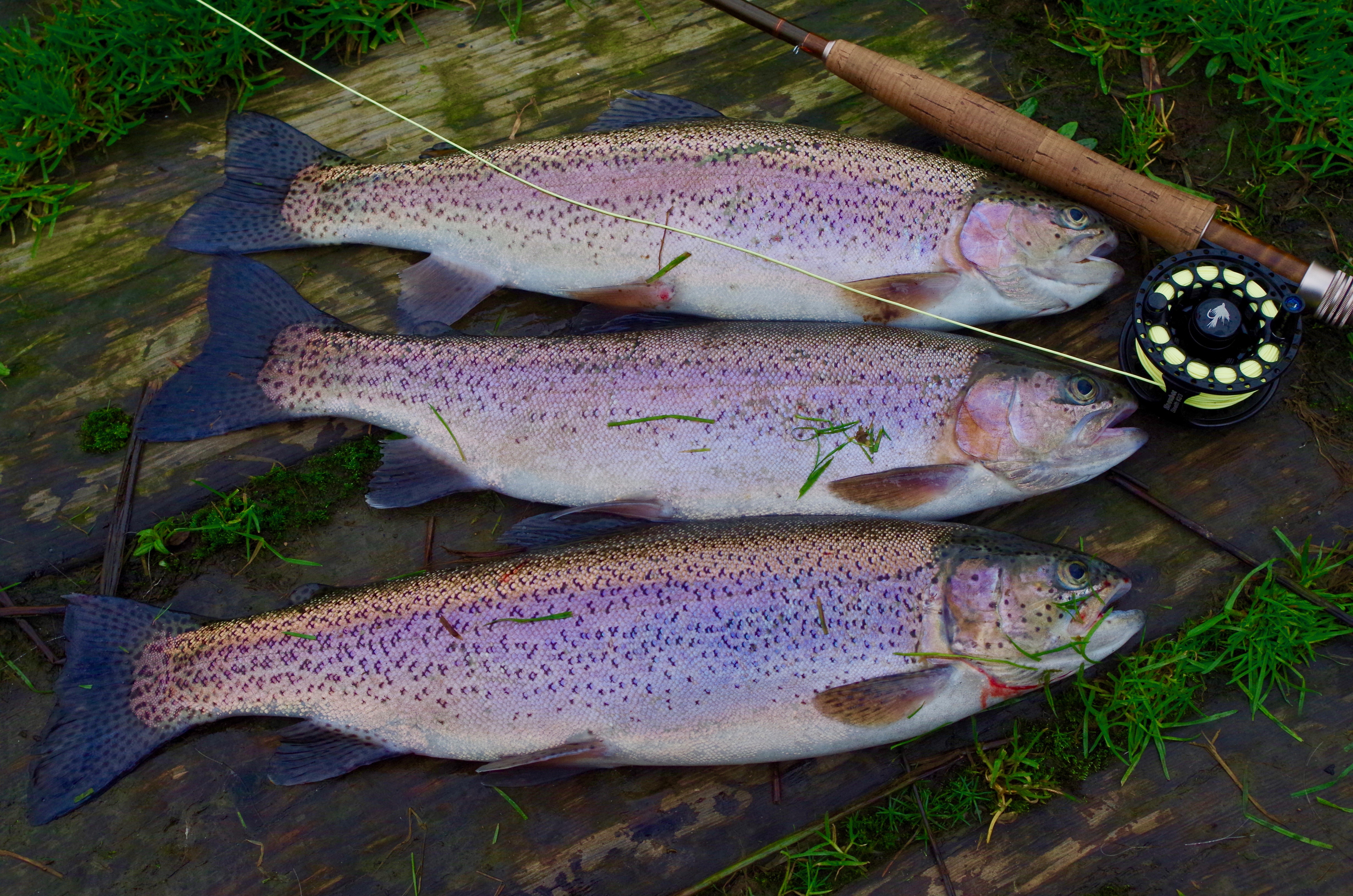 Whilst large flies and lures can work well at Bratton I personally prefer an approach with a little more finesse when fishing this picturesque water nestled in a peaceful Valley beside the Bratton Stream. Arriving at the fishery I selected a small gold-head PTN for the point and a small black buzzer on the dropper. Casting out across the lake I allowed the fly to sink for a few seconds before beginning a slow retrieve just keeping the line tight as it drifts in the breeze. The tip of the line was studied carefully and after a couple of casts it was pleasing to set the hook with a quick draw on the line with the left hand. I caught my three fish bag within an hour of starting as did virtually all fellow members. It must be very difficult to get the stocking balance right on these small stillwaters. Anglers vary greatly in angling ability and the trout fluctuate greatly in their willingness to feed. Combine the anglers ability, the vast variation in the British weather with the vagaries of the trout and you have a recipe that seldom suits all tastes. Too many fish and angler catches his fish too quickly, too few fish and anglers will grumble that they cannot catch. Generally Bratton Waters stocking policy is spot on as on its day it can offer challenging fishing yet very few days when anglers go home without a fish or five.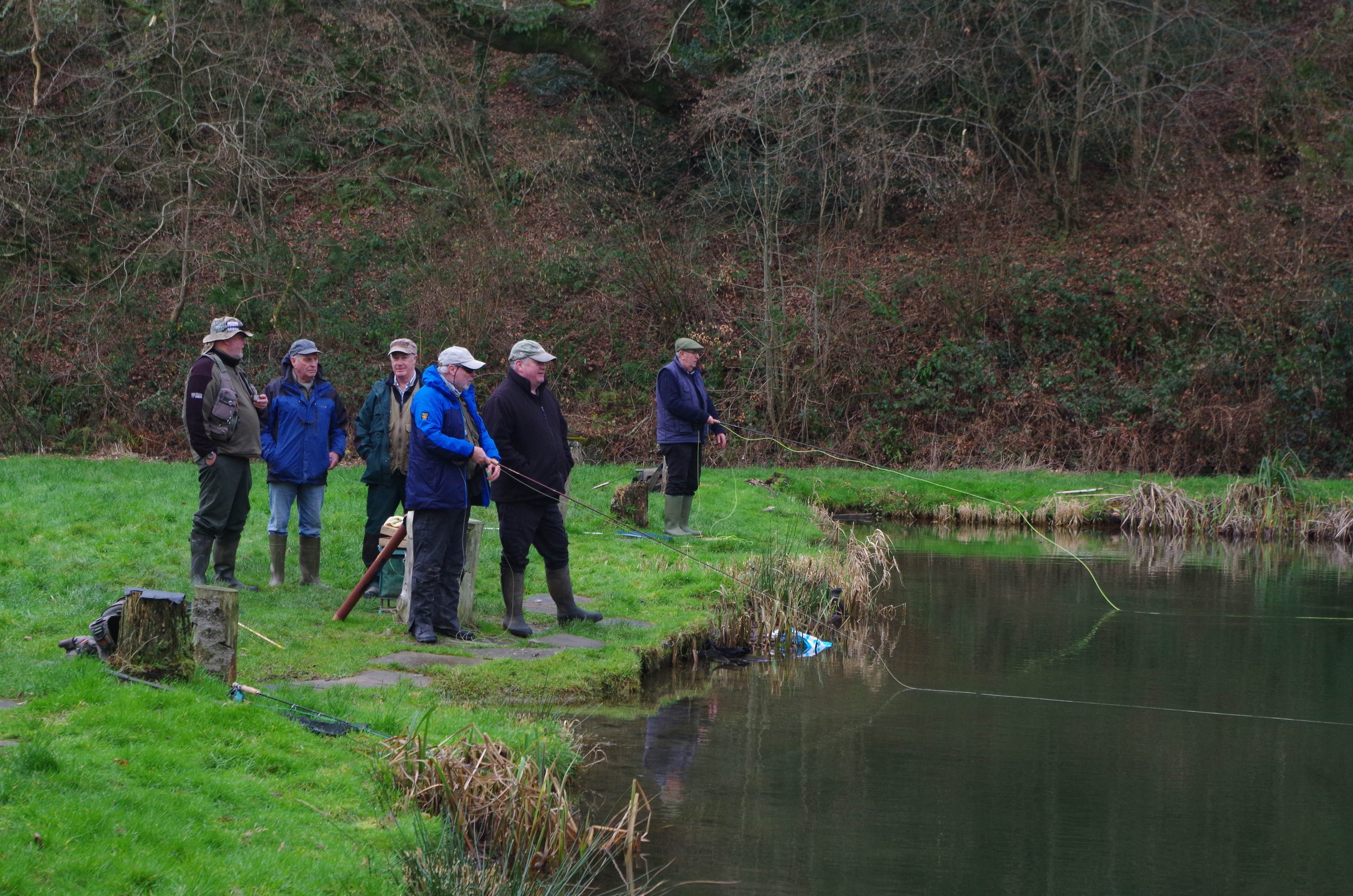 On a cool winters day Wistlandpound Club members enjoy the social aspect of a day by the water. Chatting about fish and life is a big part of the club angling scene and small still-water's like Bratton are perfect for a Winter morning with members returning to families and home life after a bit of fresh air with a bag full of trout each for tomorrow nights tea.