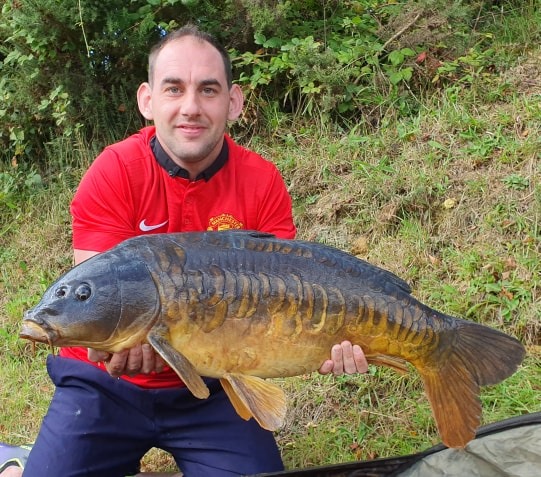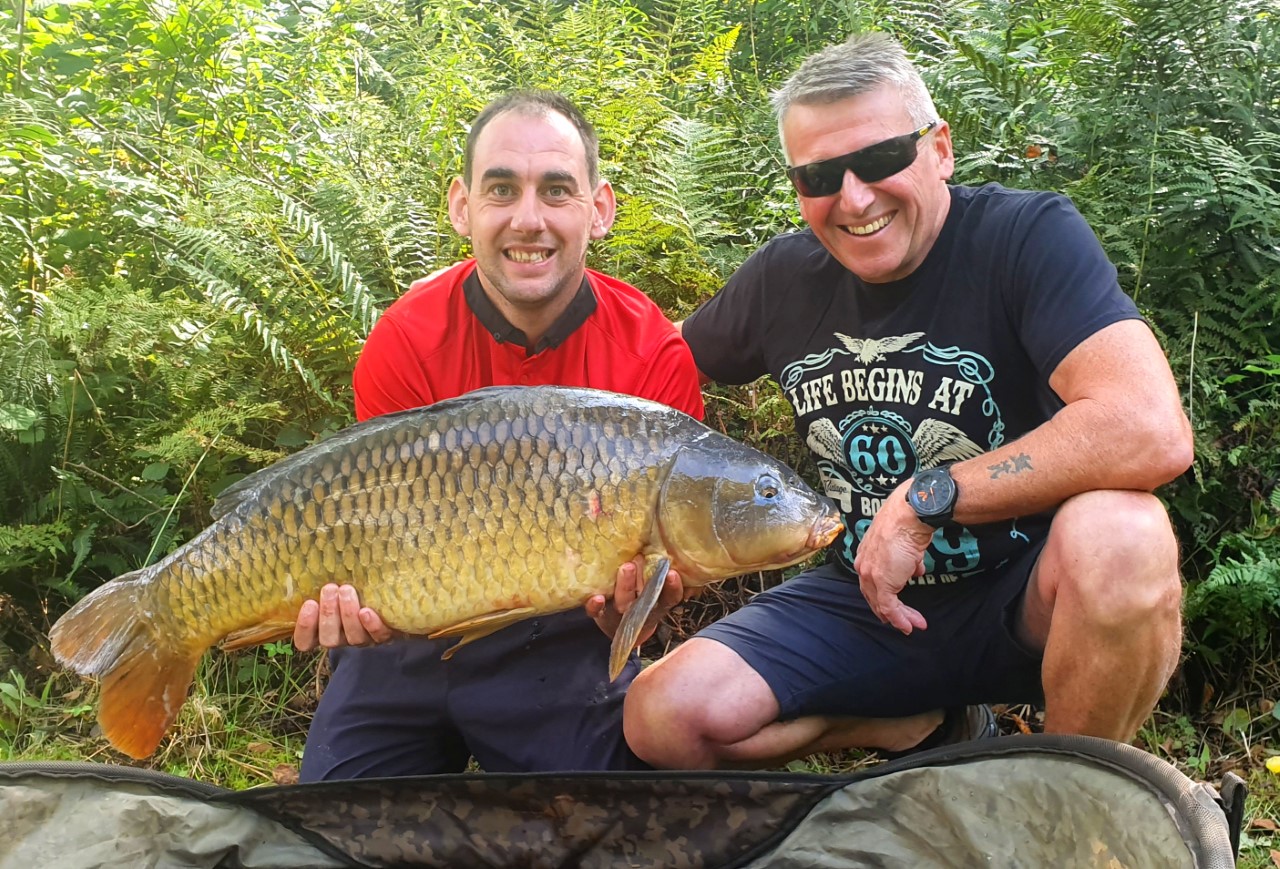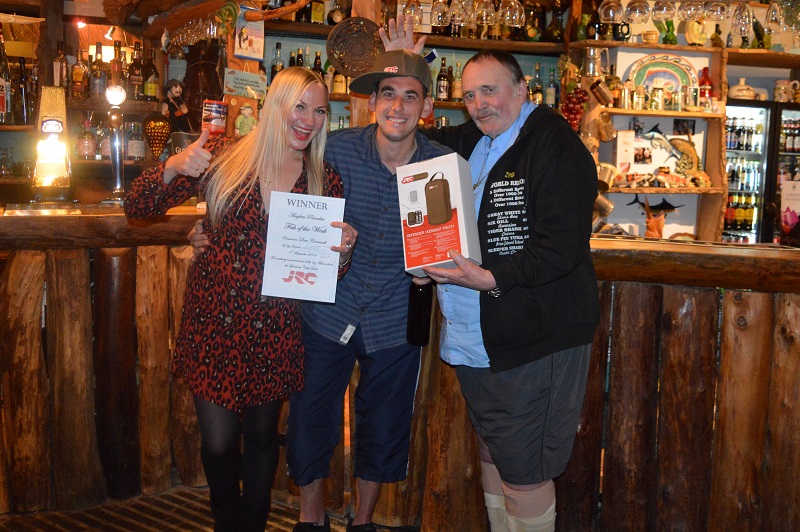 Dan Cornwall caught a personal best 25lb 4oz Mirror and 24lb Common from the Specimen Carp Lake and won our JRC Fish Of The Week competition. Dan's story –
"Having waited all year for my holiday at Anglers Paradise, the time had finally arrived! I had booked Julian Chidgey to help me during my trip, and we started on the Koi Lake. We patiently fed the swim, and I was over the moon when my first cast resulted in an 8lb 4oz Koi. I was keen to try for a big carp and Julian suggested the Main Carp Lake, I was really excited as this was only my second ever night fishing session. We looked at various rigs, methods and the Shimano Isolate boilies Julian suggested smelt amazing. We caught two Carp, the biggest was 18lb 8oz only just short of my PB.
Rounding the session off with my first Catfish. One method I really wanted to improve my skills with is surface fishing. Julian suggested trying Fat Boys and through steady feeding we soon had some carp feeding. We used a controller set up, and Julian showed me how to mend the line to allow for the strong wind and tow. We landed two doubles to 13lb 8oz before heading back to the lodge for breakfast.
After this, we went to the Specimen Carp Lake and Julian explained that free lining was really effective here. The carp were very wary but eventually we got a bite, only for the fish to snag me up. Julian was straight in the lake with the net and was soon swimming back with the fish of my dreams a 25lb 4oz dark, scaley Mirror! We then moved to another spot on the Lake and it was a repeat performance as it took ages for the carp to gain confidence. This time a big Common took the bait and again headed straight for the lillies, Julian was on hand to paddle out again and this time my prize was 24lb. Having spent all year trying to get my first 20lb, it was amazing to get two in a day! My trip to Anglers Paradise has been amazing, and I'm already looking forward to coming back next year!"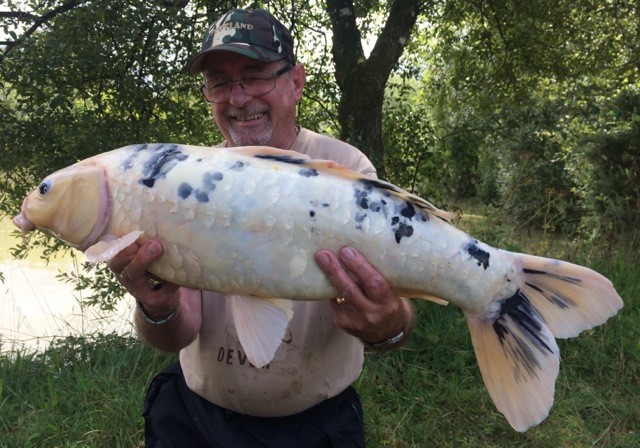 (Above) Chris Trethewey has been coming to Anglers Paradise for 20 years now and in all those years he's been trying to catch a 8lb+ Koi but never succeeded…Until THIS year!!! Here he is with his personal best 10lb 8oz beautiful Koi from the Koi Lake.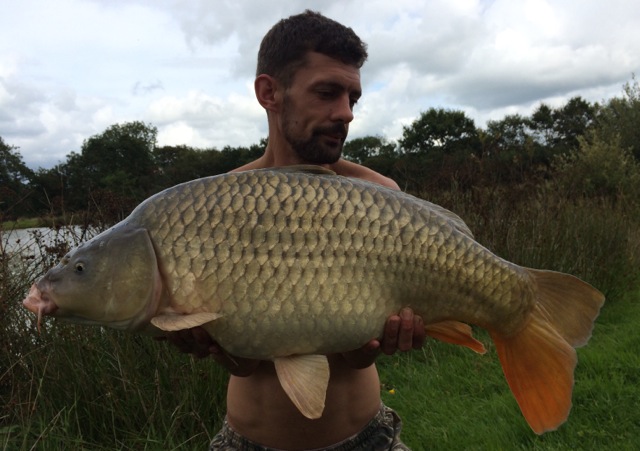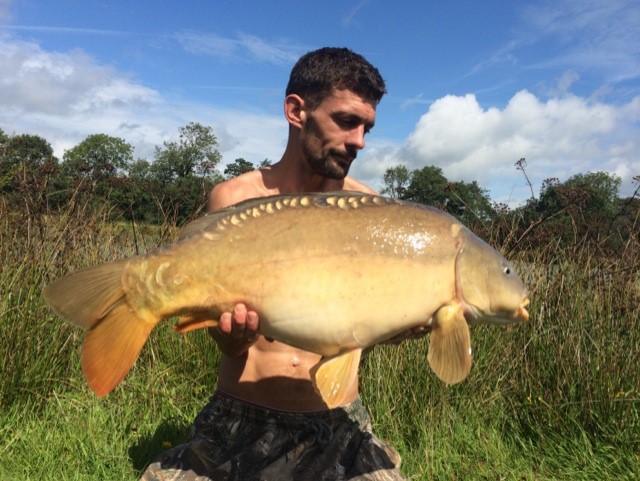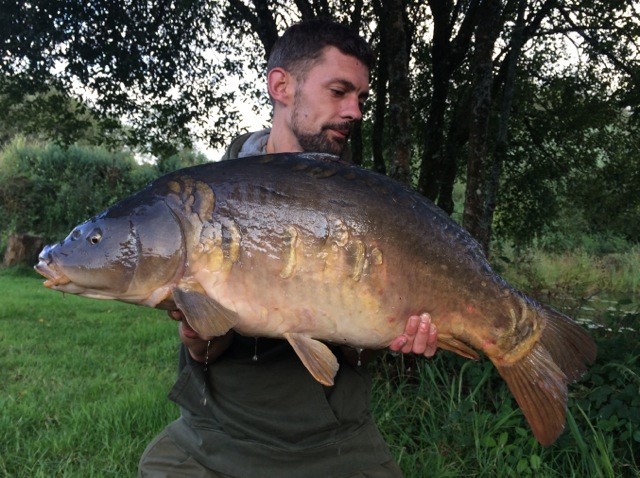 (Above) Regular to Anglers Paradise David Trethewey had a session on our day ticket Xanadu Lake and caught not 1 but 3 Carp! He had a 19lb 12oz Common, a 18lb 14oz Mirror and a 15lb 6oz Common. David also caught a 27lb 8oz nad 26lb 5oz Mirror from the Specimen Carp Lake, he went home a very happy chappy!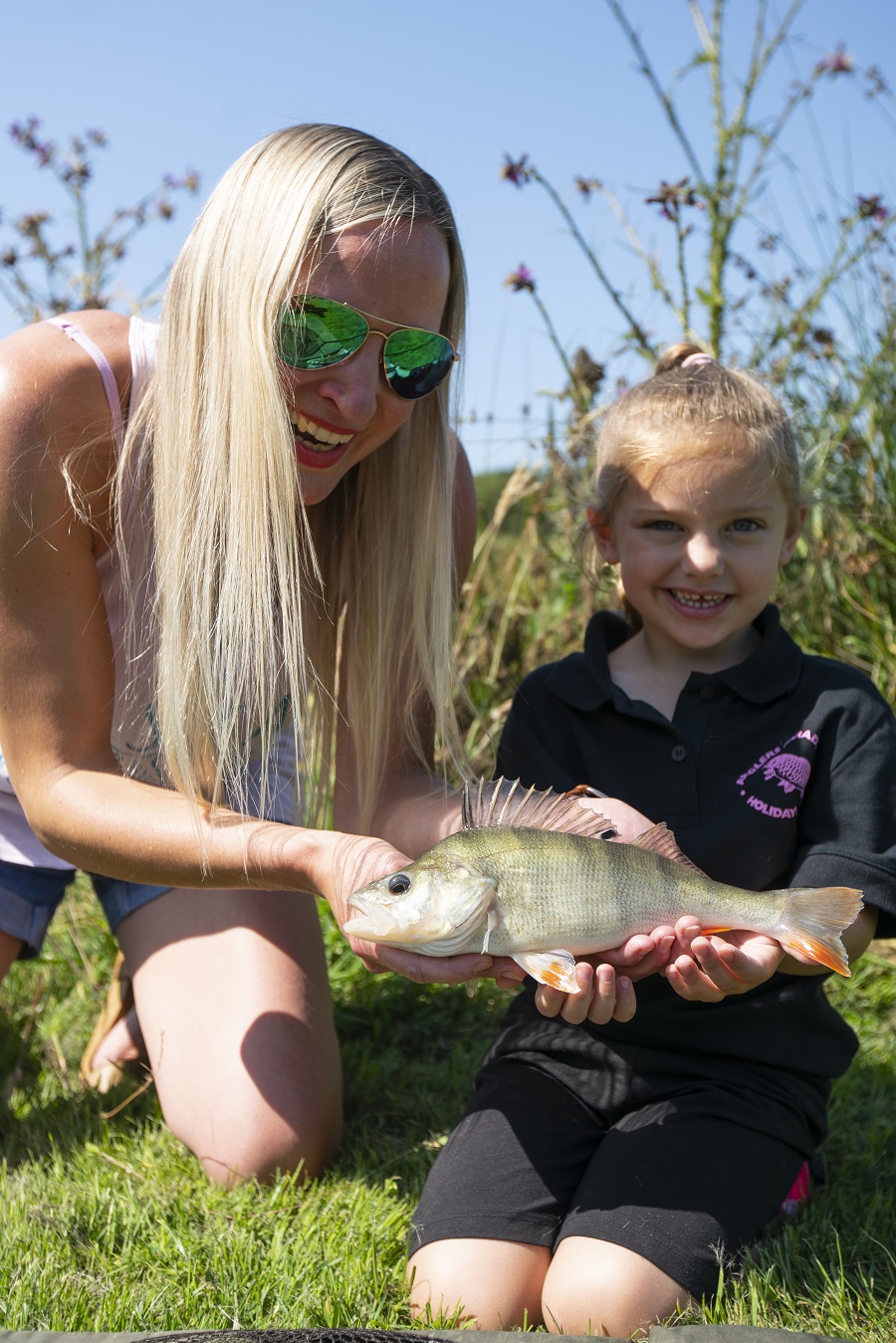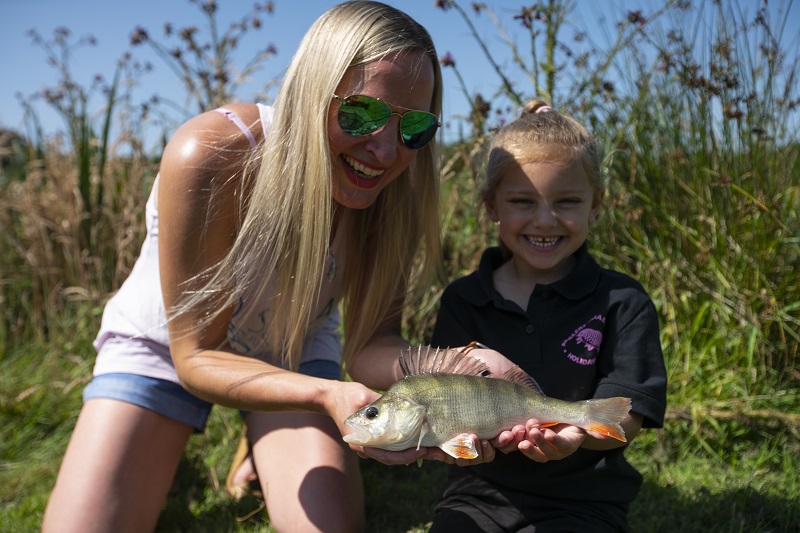 (Above) Here is the charming Billie Jobi, age 4 with myself (Zenia Drury-Gregorek) who caught her first ever Perch from our recent 'Nash Getting Kids Fishing Days' at Anglers Eldorado, caught using some lovely wriggly maggots on a whip. She's now hooked for life!
GIRLS FISH TOO AND DO IT BETTER!!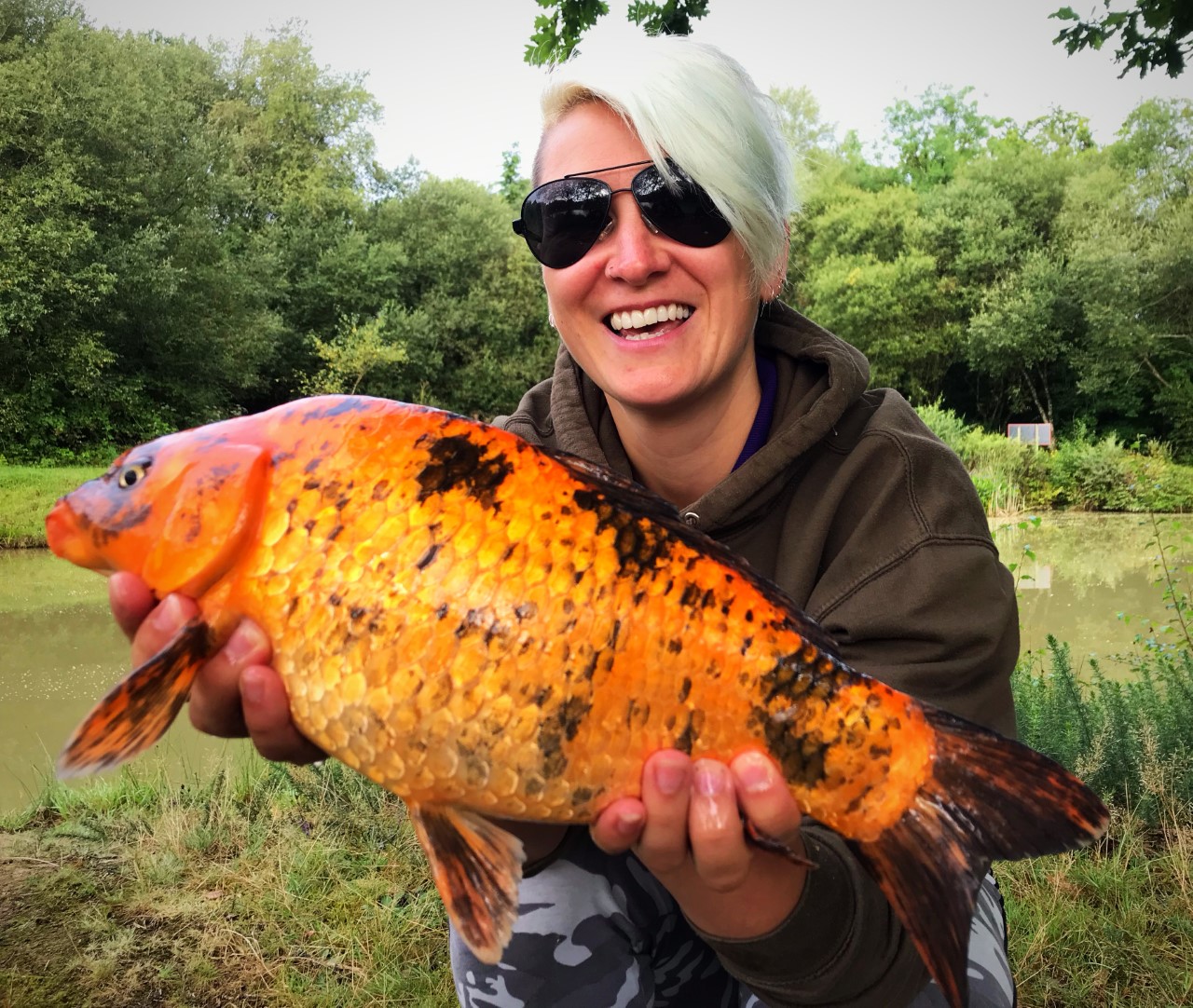 (Above)Here we have the lovely Eloise Wyatt with some of her stunning Koi catches from the Koi Lake giving her husband a run for his money again!! It really is great seeing so many more females enjoying the sport, here's to seeing many more!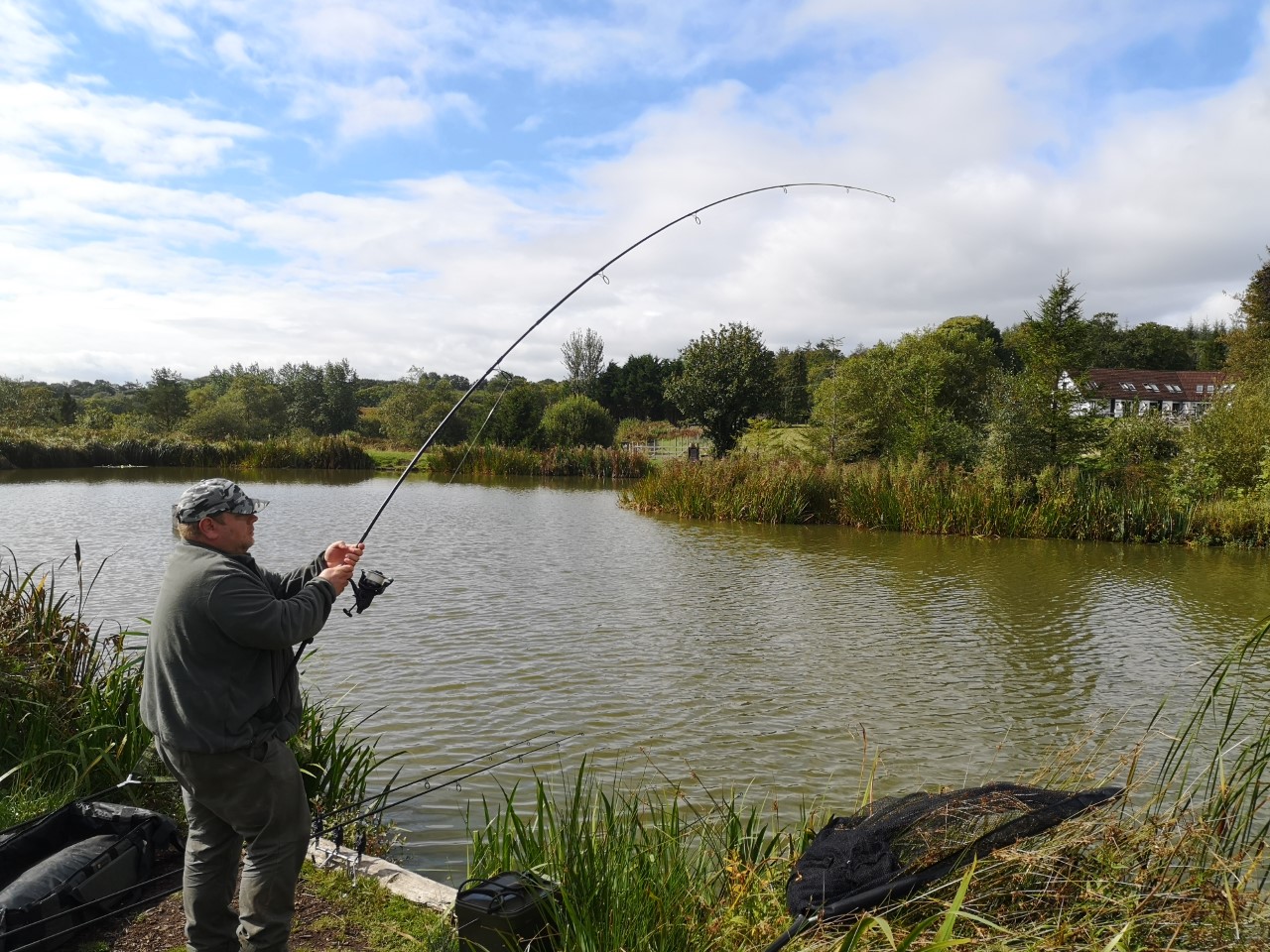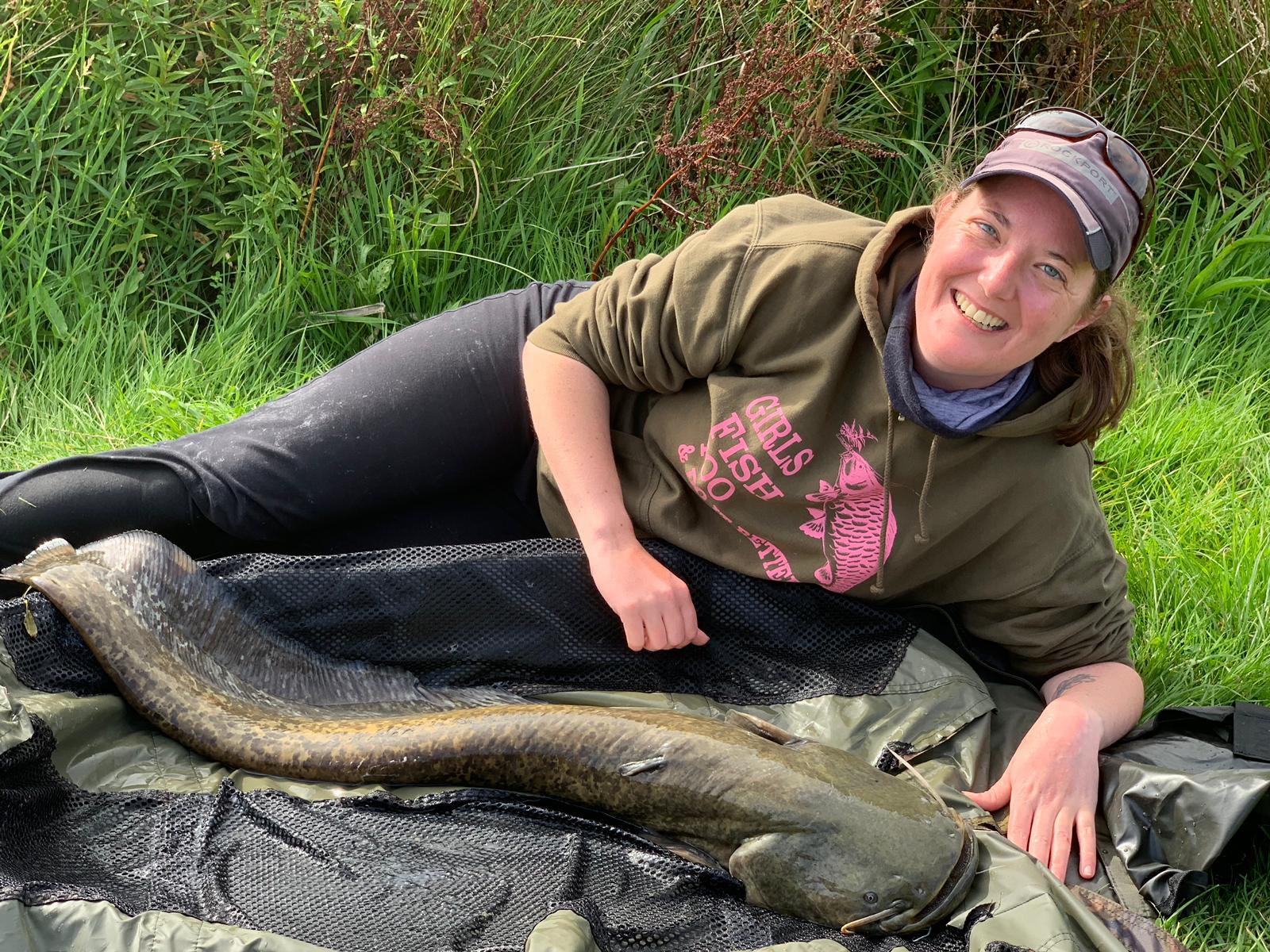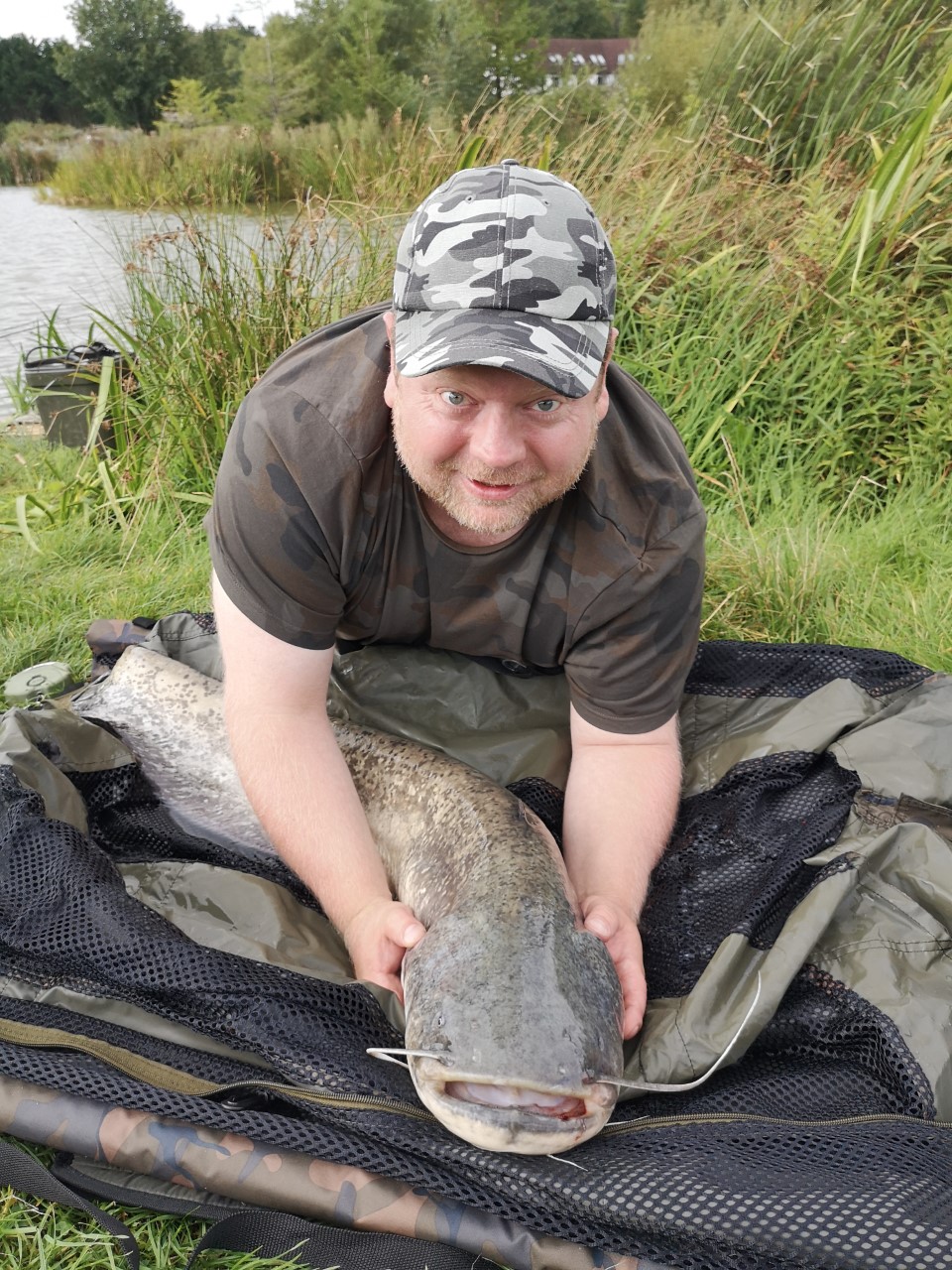 (Above) Great to see another couple enjoying Fishing together. Emily Wearden is new to Fishing but now she is loving it more than ever along with her partner James. To put the icing on the cake, she caught her 1st ever Catfish at 19lb 2oz from the Easy Access and her partner James also caught his first ever Cat of 19lbs.
James also proposed to Emily during their stay and she said YES!! Congratulations to you both!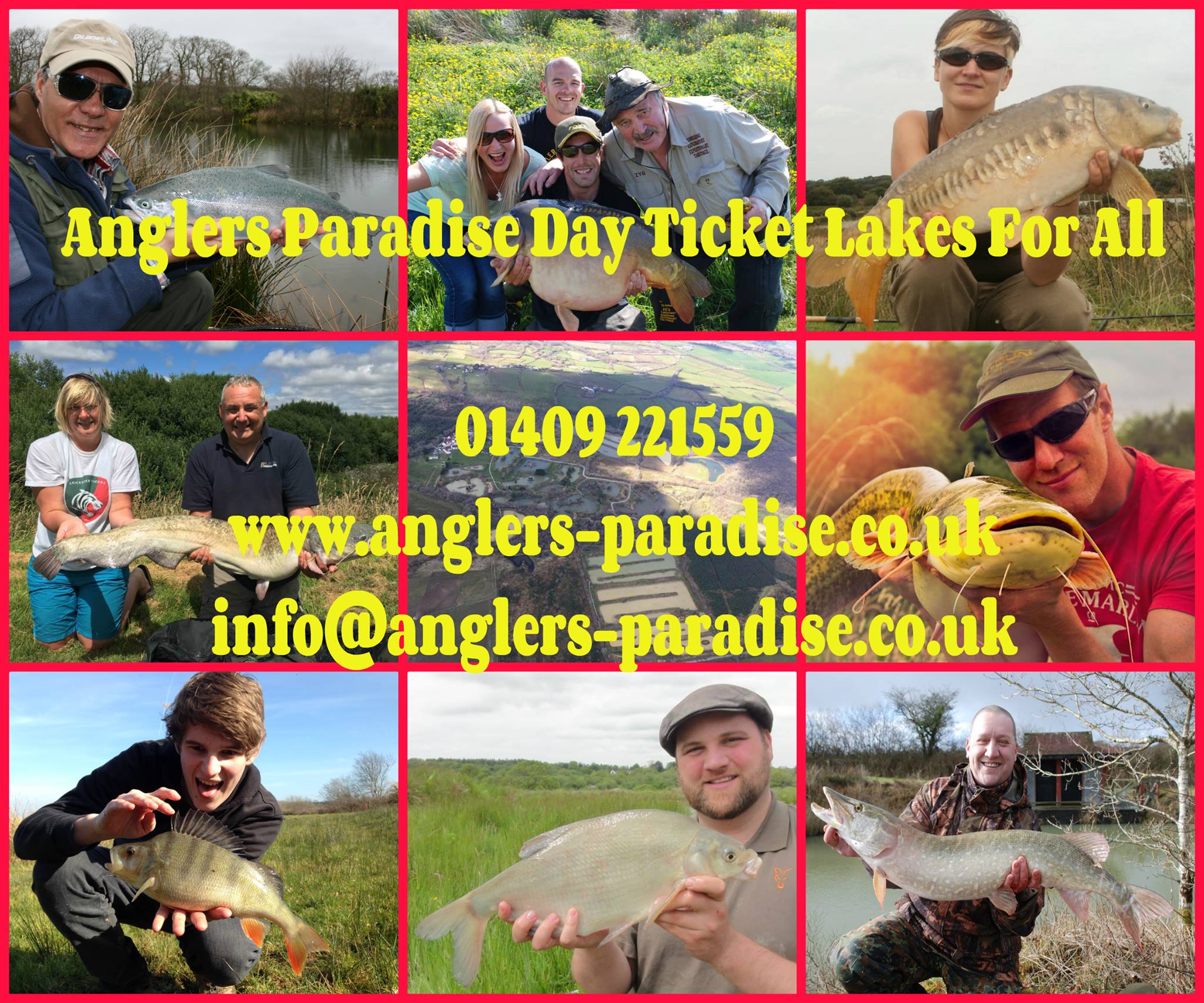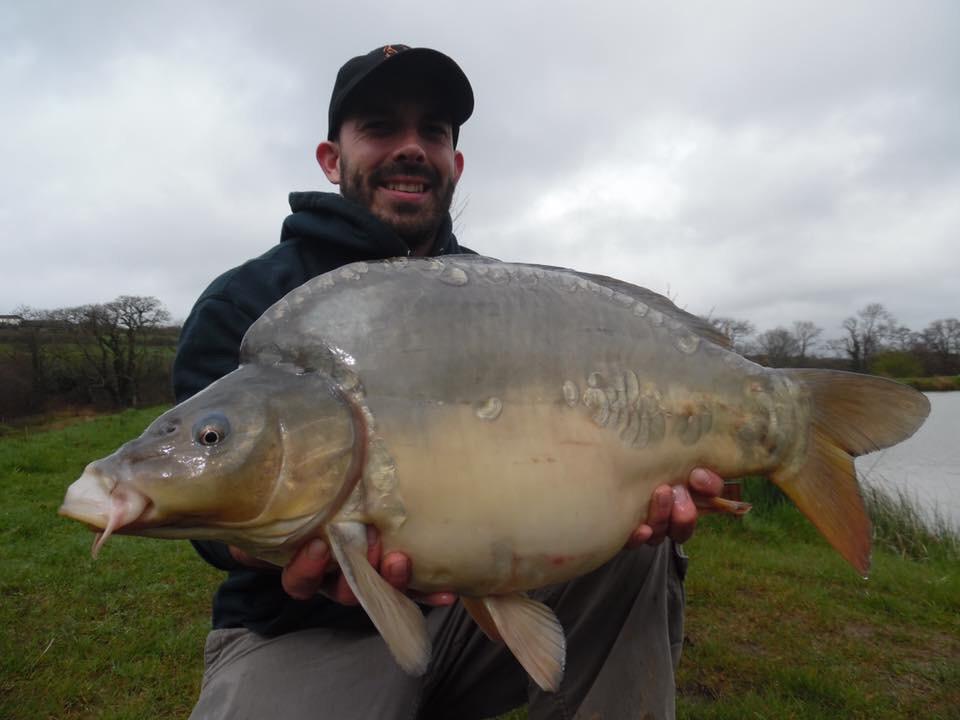 BIG CAT ALERT!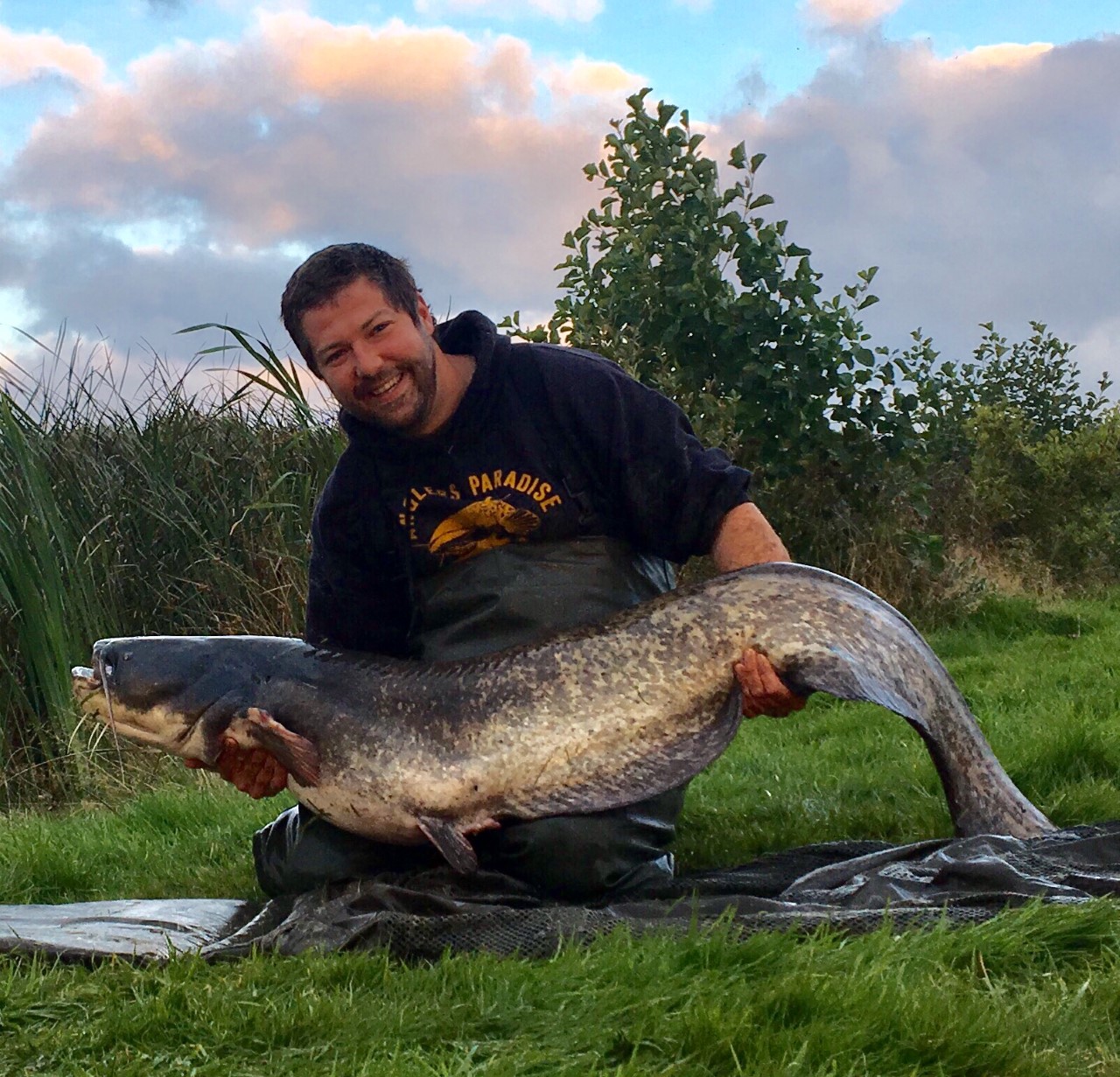 (Above)Scott Brown had a session on Nirvana's Day Ticket Specimen Cat Lake before starting his week's holiday with the Family at the Anglers Paradise Complex and caught a personal best 65lb 2oz Catfish using big chunks of luncheon meat