Fly Fishers have enjoyed a splendid season at Wimbleball Reservoir with regular stockings of quality rainbow trout throughout out the season.
I enjoyed some exciting sessions at the venue in the spring but have struggled to get back during the summer months with other fishing trips and lifes demands conspiring to keep me away from this delightful venue high on Exmoor. With reports of some stunning rainbows being caught during the autumn I was determined to have at least one more session before the seasons close at the end of November.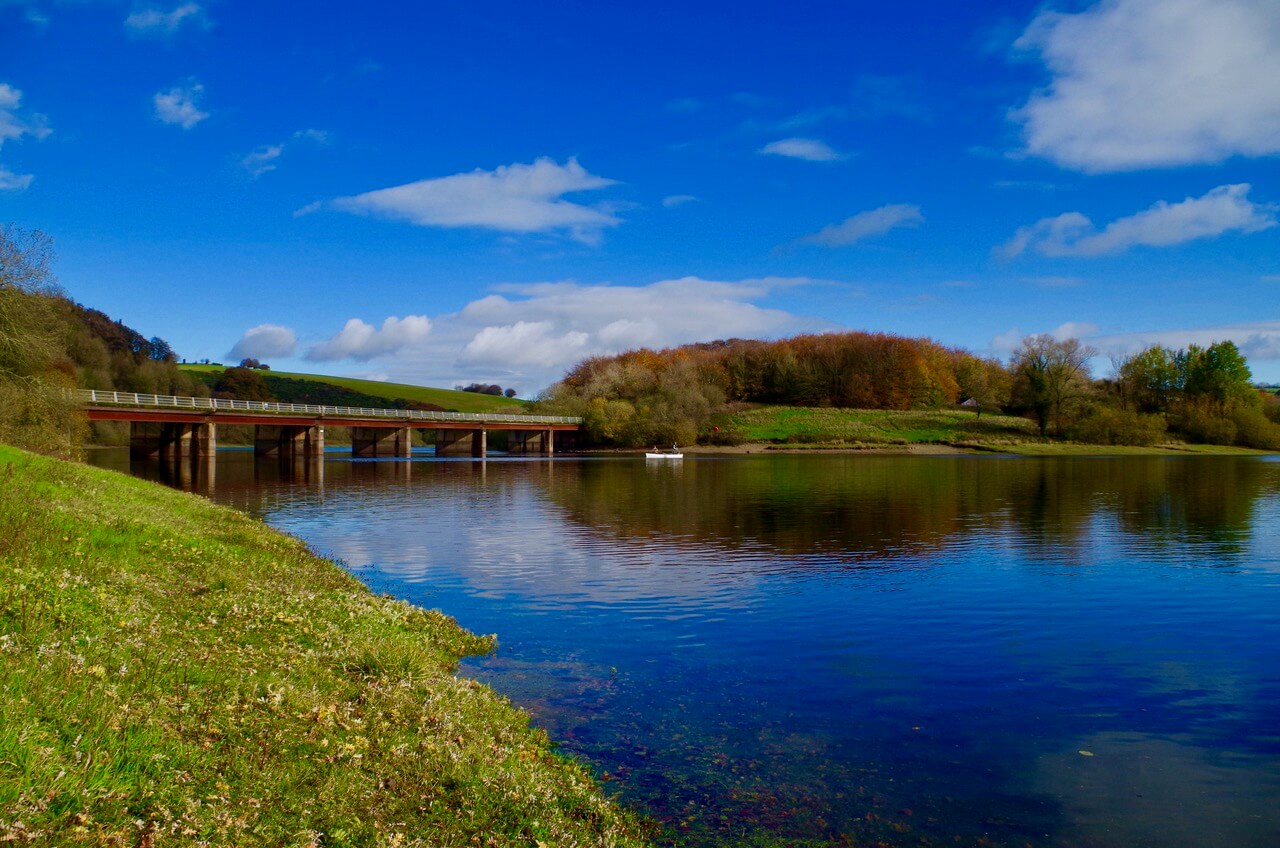 Whilst the North Devon coast was tempting I decided I must take the fly rod and try for a reservoir rainbow. After the big storm that had blown through on Saturday I wondered what the water clarity would be like as I arrived on Sunday morning. To my relief the water was crystal clear and sparkling in the late autumn sunshine.  A brisk Westerly breeze was blowing across the lake into Ruggs Bay where I started my session. After half an hour or so without a pull I decided to move to Bessoms Bank opposite where the wind would be blowing over my shoulder, This was also the area that appeared to be fishing well according to the catch returns in the fishery office.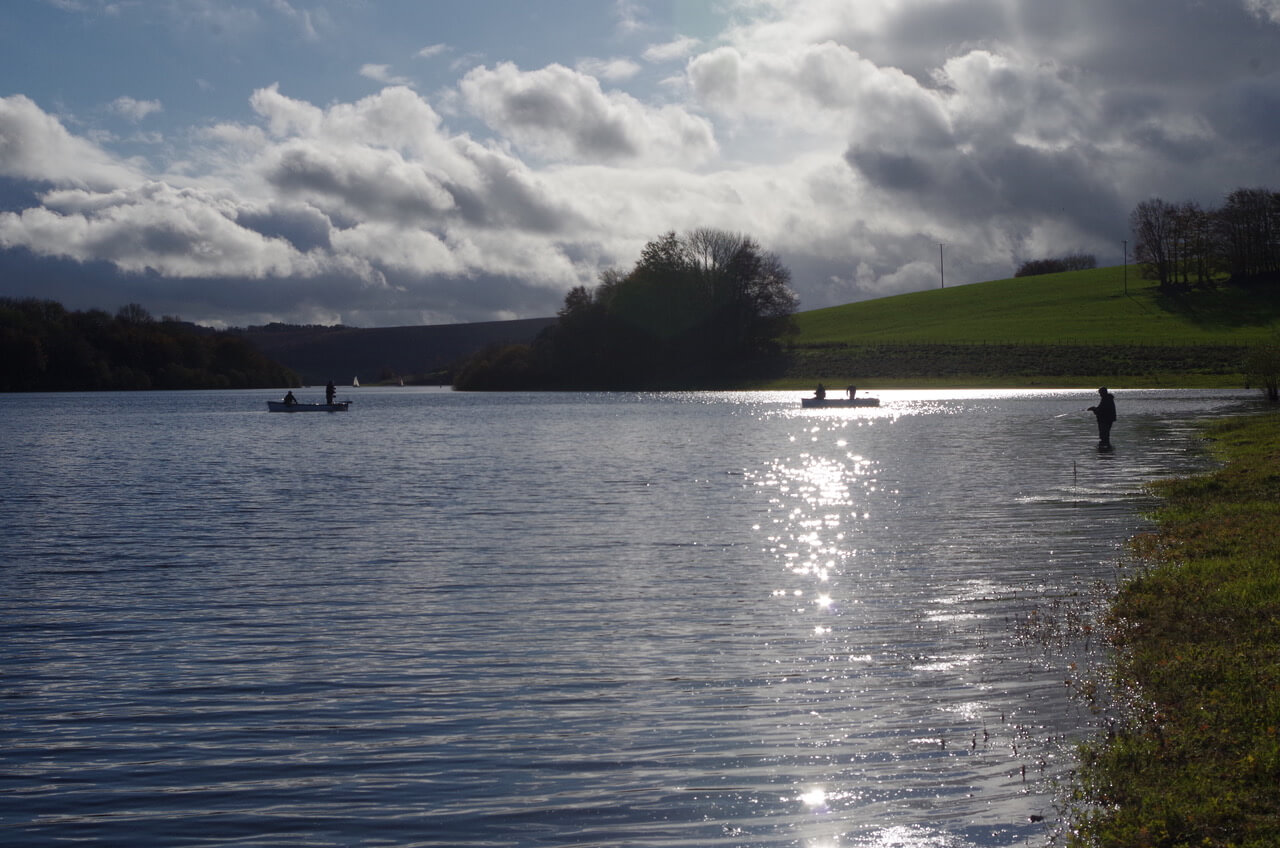 A couple of other anglers were already fishing this area and boats were drifting off this bank indicating that a few fish were probably about. It was encouraging to see several fish rising within casting range of the bank especially with it being November 3rd. I was fishing a team of flies with a floating line, Montana on the point and buzzers on the droppers. After ten minutes a fish rose at the limit of my casting range and I dropped my fly bang on target! One pull, two pulls and there came that satisfying thump down the line. The rod hooped over and several yards of line disappeared through the rod rings. A near fin perfect rainbow of around 3lb was soon safely in the net.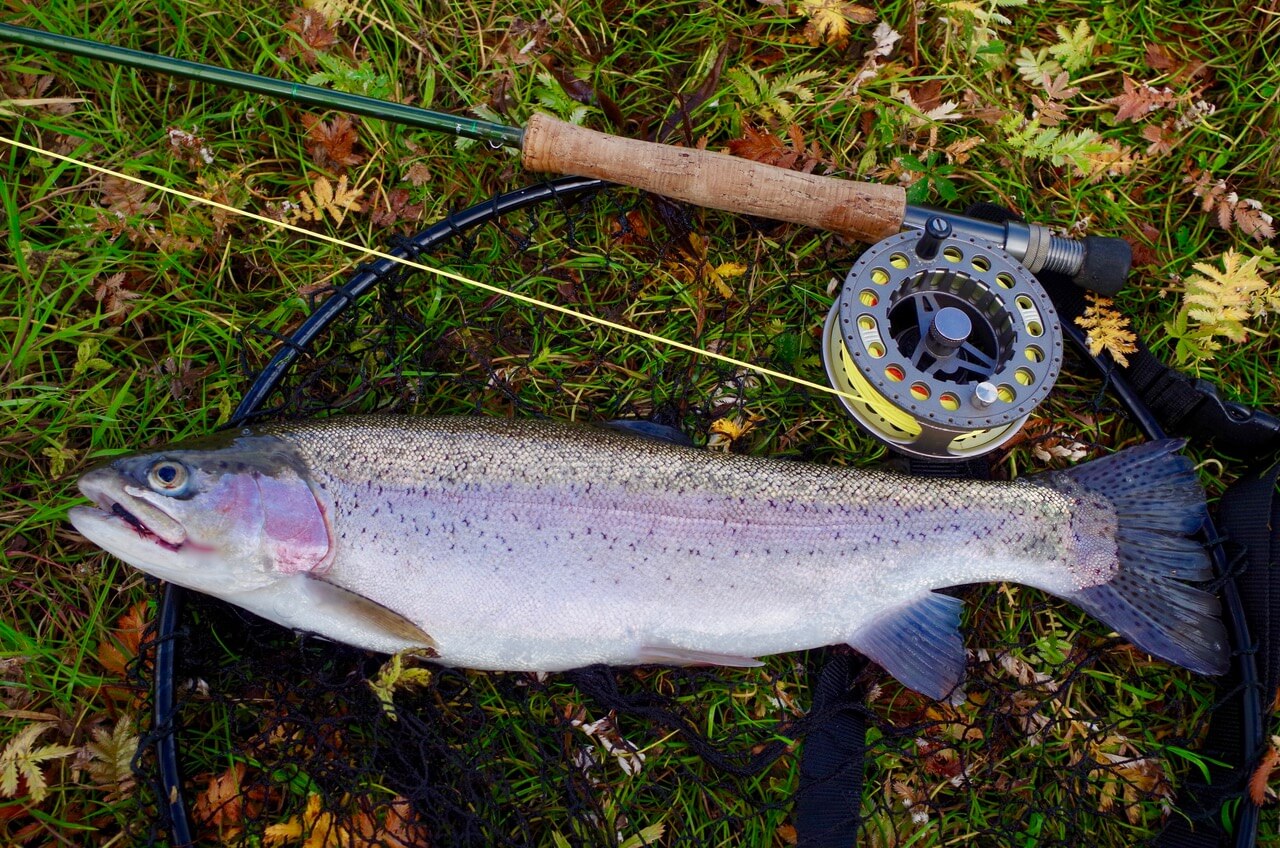 I persisted with the floating line set up for a couple of hours briefly feeling one other fish. With few fish rising as afternoon set in I changed over to a sinking line and a lure with a long black marabou tail and silver head. After ten minutes a solid take resulted in another hard fighting rainbow of a similar size to the first.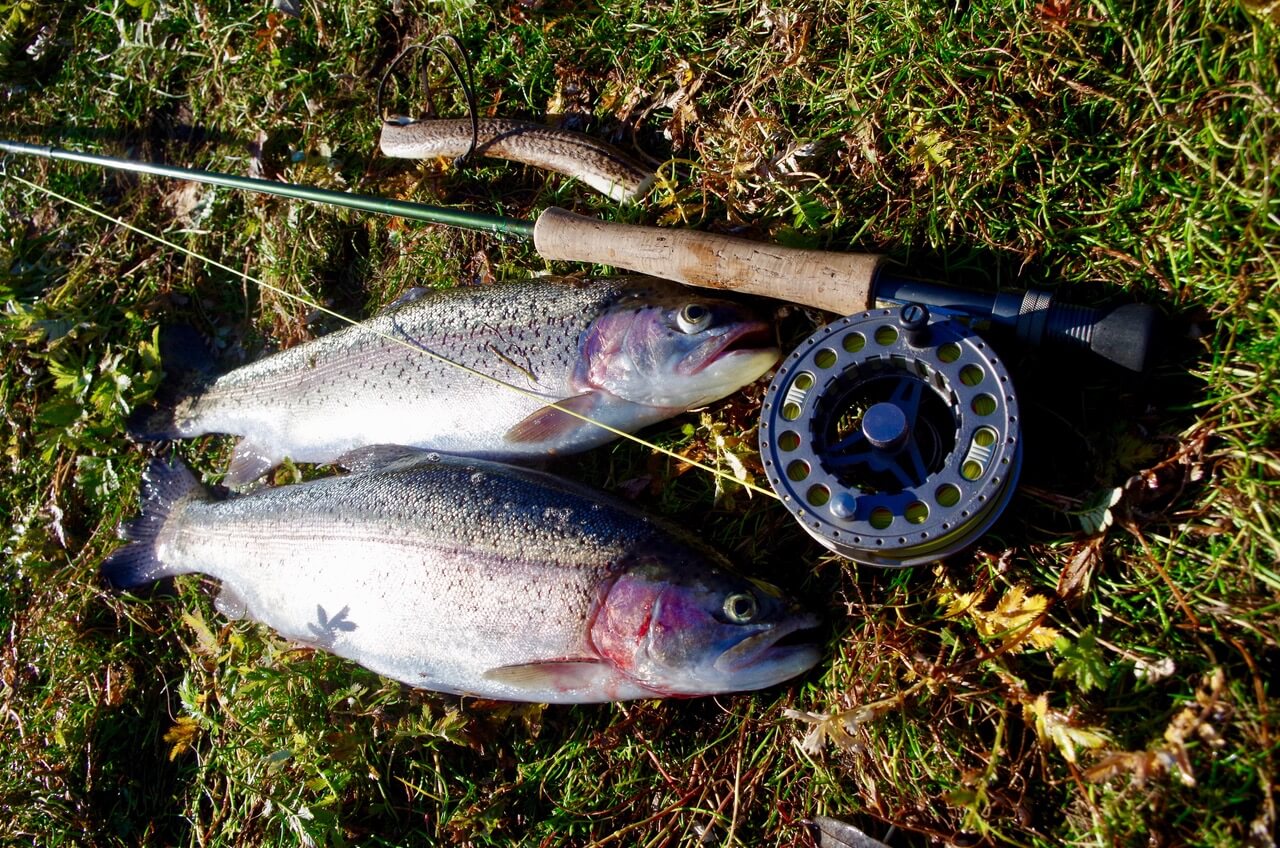 With two trout in the bag I now ensured that I was using barbless flies. For a while I persisted with the lure and sinking line approach and had several follows and swirls, I glimpsed what looked like a very large brown trout following the lure right to waters edge. After this all went quiet for a while and I reverted back to the floating line for an hour without success.
With no activity on the surface I again swapped over to the sinking line and lure approach. After ten minutes a beautiful brown trout of around 1lb seized the lure and was slipped free without removing from the water. Next cast brought a solid take from another brown trout that was pushing 3lb this was returned immediately as being on my own it would be difficult to get a decent picture.
As the light started to fade heavy rain began to fall and I decided it was time to head for home. It had been a very enjoyable day with a couple of good trout for tomorrow nights tea a pleasing brace of browns returned and that monster glimpsed to come back for next time. I slipped back into the permit office to make my return and checked out what others had caught. Plenty of stunning rainbows to over 5lb had succumbed with several multiple bags of fish. I could have done better but at least I had caught a few and enjoyed my day. I will be back in the spring. There are over three weeks left of the season and there are some stunning rainbows waiting to be caught from what has to be the West Country's best large Stillwater. trout fishery.