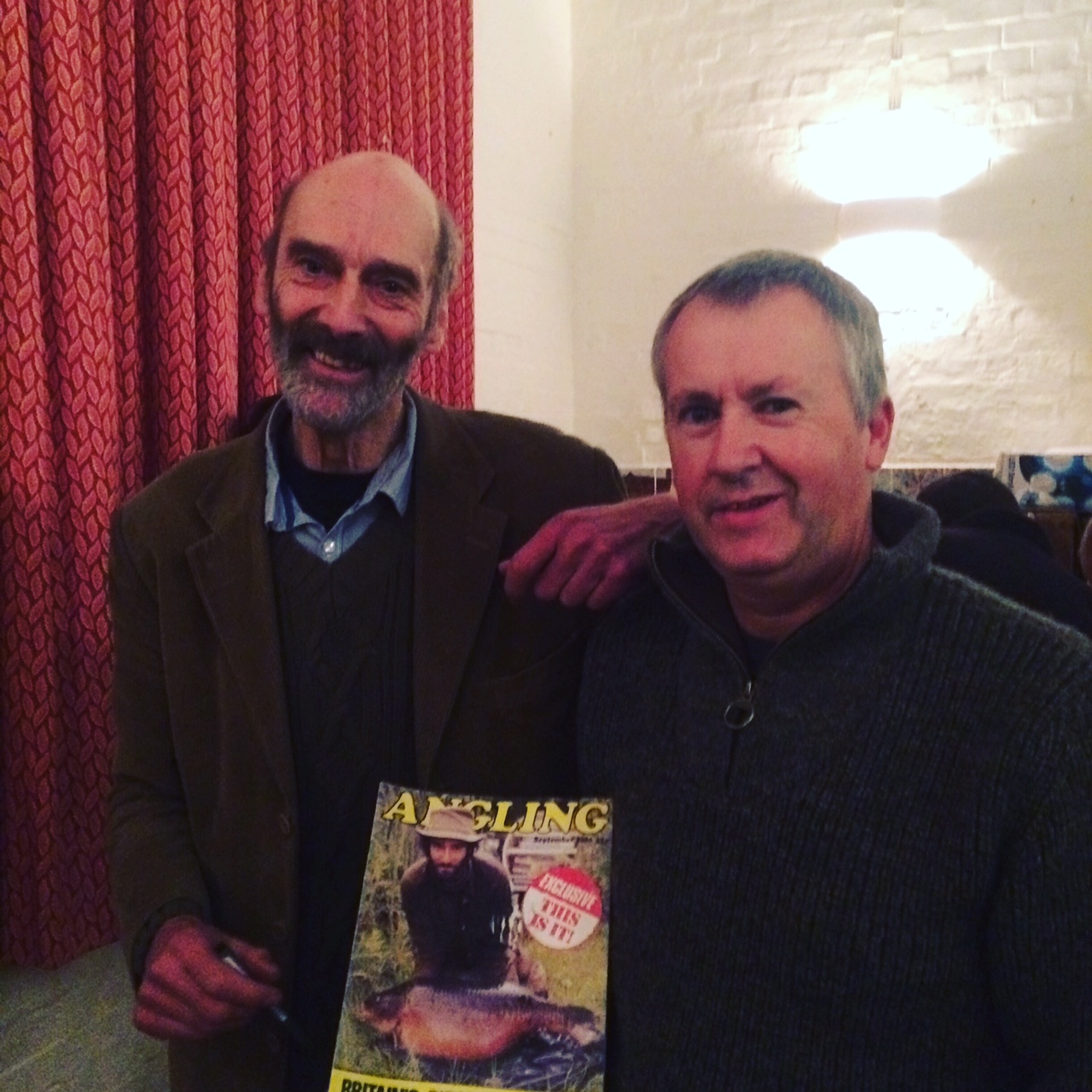 In 1986 I remember eagerly collecting my copy of the book 'Casting at the Sun' by Christopher Yates. I read the book enthralled  from cover to cover as it described angling adventures on mystical lakes where great carp glided through mysterious waters. In my view the book is the best piece of angling literature ever written encompassing much of anglings true essence.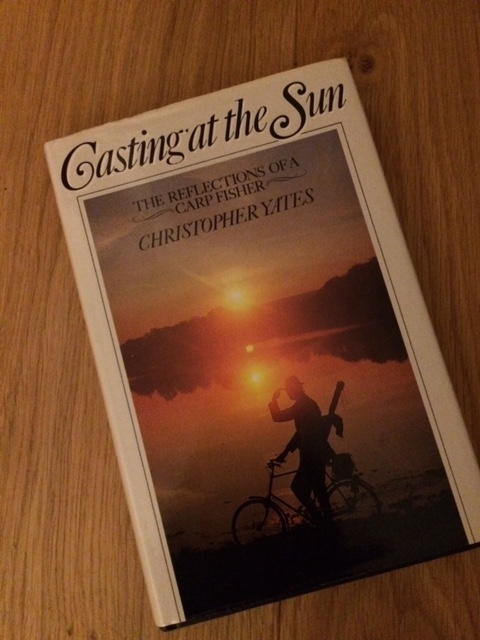 Thirty odd years later Pauline and I set off to listen to a talk by Chris at Pentridge Village hall in Wiltshire.
We left our farmhouse B & B on a  wet and misty evening in late November driving through tree lined rural village lanes. On such an evening the sat nav was a welcome guide to our destination. As we entered the village of Pentridge we were guided by signs to Chris Yates that eventually brought us to a chaotic assembly of randomly parked cars.
We entered the village hall that was packed with an audience predominated by men. It was pleasing to see a wide mix of ages with several younger faces smiling enthusiastically as they chatted, swapping tales of a predominantly piscatorial nature. The hall proved the perfect venue with its high ceiling and timeless décor that would I imagine have changed little in recent decades unlike many village halls that have been modernised and sanitised.
This was the third evening talk featuring Chris with each event selling out and raising substantial funds to assist in cancer research. Anglers had travelled from far and wide to listen to the talk with visitors from the Netherlands, South Wales and North Yorkshire to name a few.  What entices people to travel so far on a cold wet November night?
Chris arrived receiving a warm welcome from the packed hall and chatted warmly to all signing books and other paraphernalia. Winners of an auction to spend a day fishing with Chris were given special certificates and raffle prizes were announced as those present dug deep into their wallets in the hope of winning a valuable prize.
The event organiser Neil Martin introduced Chris to the audience who immediately adopted a hushed tone of anticipation. And so, the talk began with Chris announcing that he was not sure where the talk would lead. Starting off with his latest passion for marsh harriers Chris delivered a mesmerising talk that flowed easily reminiscing about fishing in rivers and lakes whilst weaving in fascinating stories of ghosts, lost friends and other adventures. The core essence of Chris's delivery was one of fun, humour and a connection with the natural world.
After a lengthy break with more book signing it was time for the raffle draw with some stunning and memorable prizes on offer. I was delighted to win a Lucky Crucian carp float donated by Chris. A treasured memento of a special night.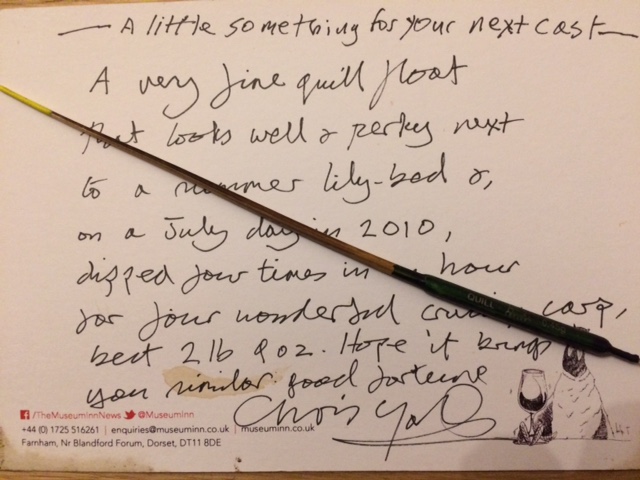 The raffle was followed by a fascinating question and answer session between Chris and the audience covering more fishy tales, tactics and ghostly goings on.
And so, the evening drew to a close and we set off into the night our minds swimming with fish and countryside visions. Mr Yates is certainly an antidote to the negativity of this modern world.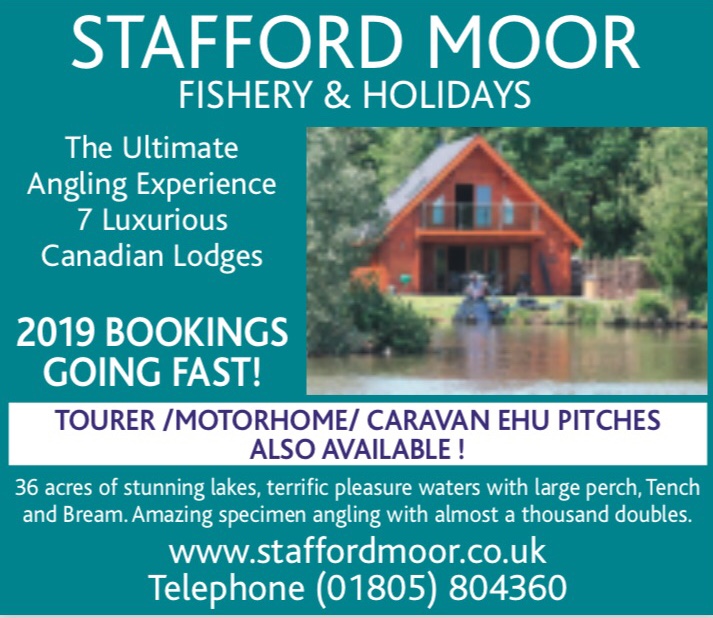 Below – My recent book " I Caught A Glimpse" Is available from – https://thelittleegretpress.co.uk