North Devon Match Group Winter League No.3 @ Stafford Moor results:
1st Tim Brown 54lb 10oz
2nd Stephen Craker 49lb 12oz
3rd Martin Turner 41lb 5oz
4th Kevin Shears 40lb 12oz
5th Nathan Underwood  30lb
6th John Bailey 29lb 14oz
7th  Paul Elworthy 29lb 5oz
8th John Lisle 26lb 7oz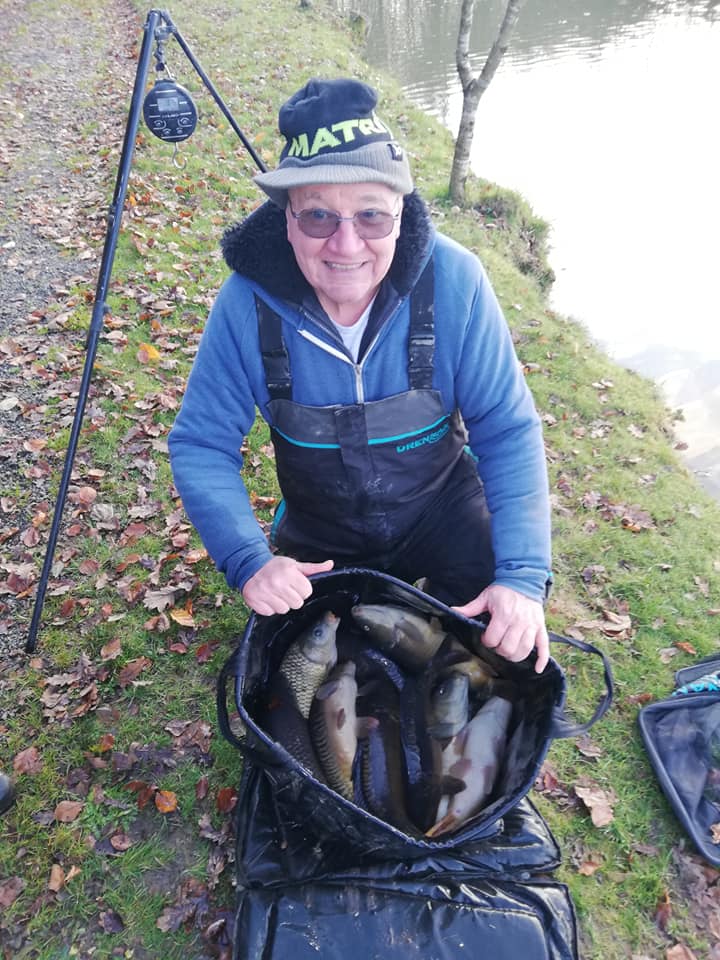 20 anglers fished.
Stafford Moor lakes. Oak and Woodpecker were used for today's competition. The cold snap certainly dampened the appetite of the residents .Oak has provided the top three wieghts , winner on the day was new member Tim Brown he has landed over 50lb on the pole and soft pellets from peg 20 . Second was match regular Stephen Craker  with a margin caught net on corn off peg 6 on Oak , Martin Turner has taken 3rd spot on peg 12 also on Oak , bomb and bread and 6mm hard pellets on the pole. Top net on Woodpecker and 4th overall was Kevin Shears on peg 11 Nathan was 5th on the next peg ,12.