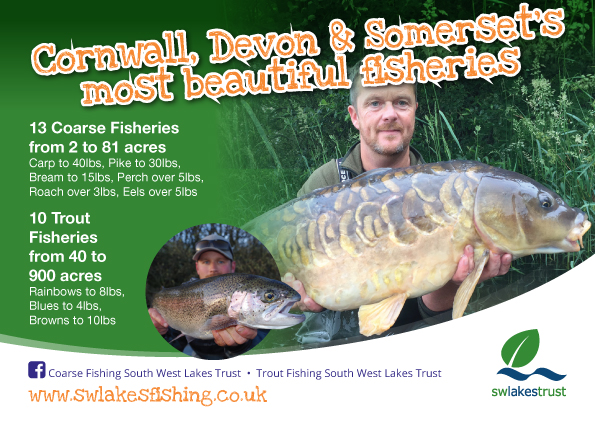 After reading a few reports of good sized rudd being caught at Wistlandpound on Dry Fly Tactics I decided it was time to enjoy a short evening session. After a long dry spring and early summer the reservoir is now very low with a vast area of bank now fishable. Water clarity is still excellent with no signs of significant  algal blooms.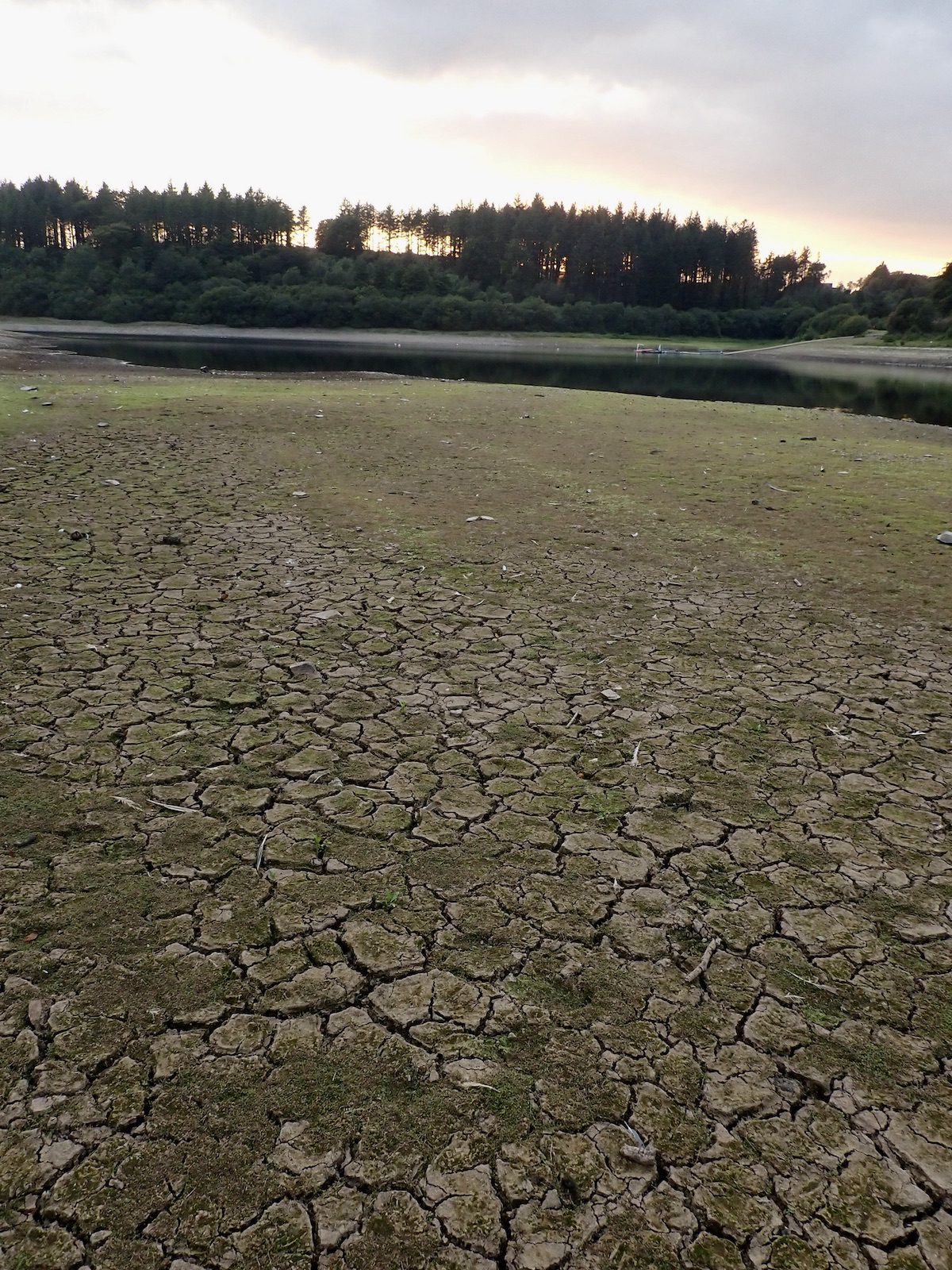 The lake was mirror calm and a few fish were rising. I opted for an easy to see Dry Fly as the light values were already starting to drop. I started at the top end of the reservoir and soon connected with a trout of around 10oz. To my surprise it was rainbow trout that have not to my knowledge been stocked for around ten years. It is possible that it has been accidentally stocked with brown trout but as far as I know the lake is now promoted as an un-stocked wild fishery. This raises the interesting possibility that there is a breeding population of rainbows in the lake?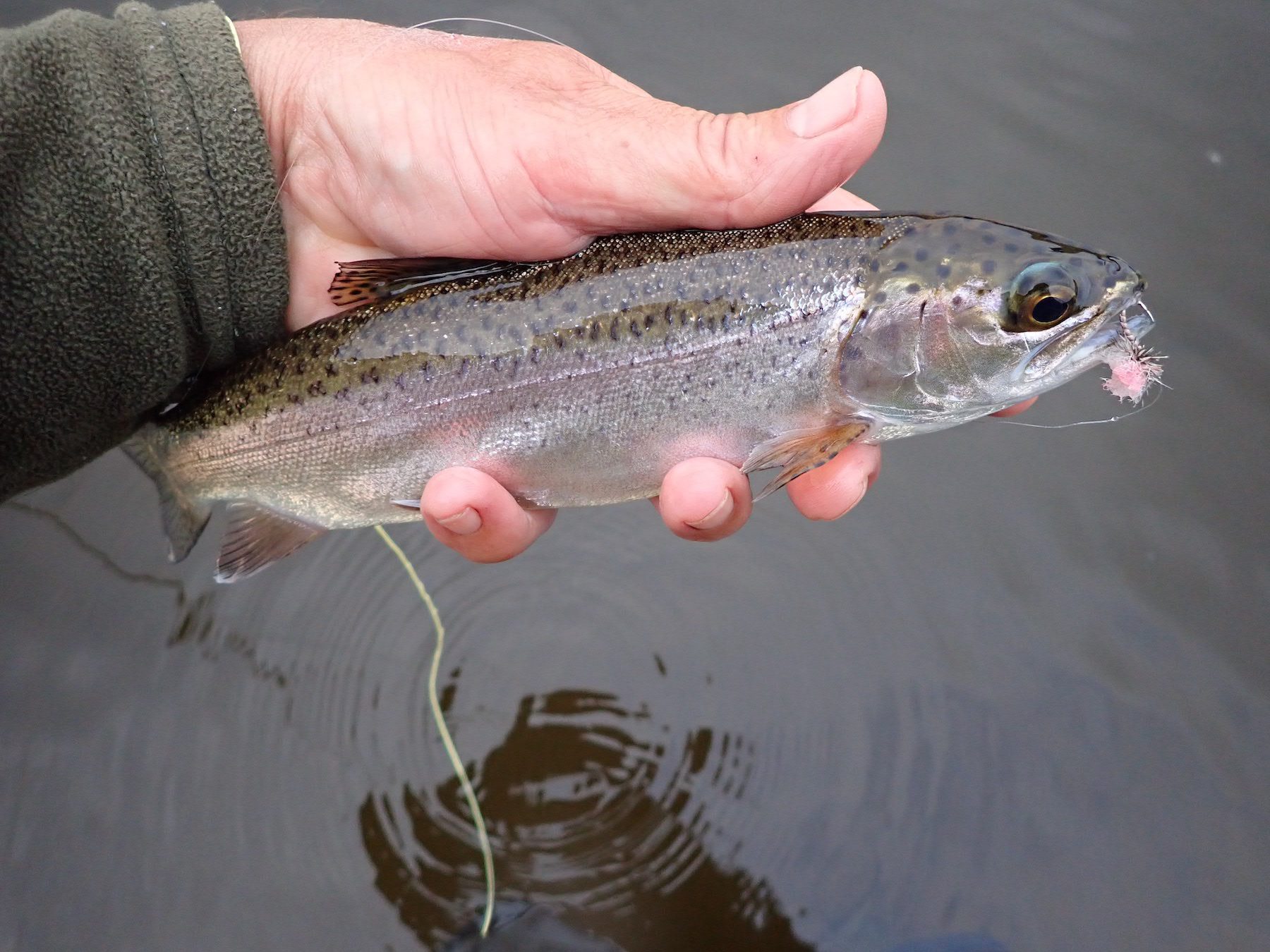 A few more missed takes followed before I connected with a lovely brown trout of 10″.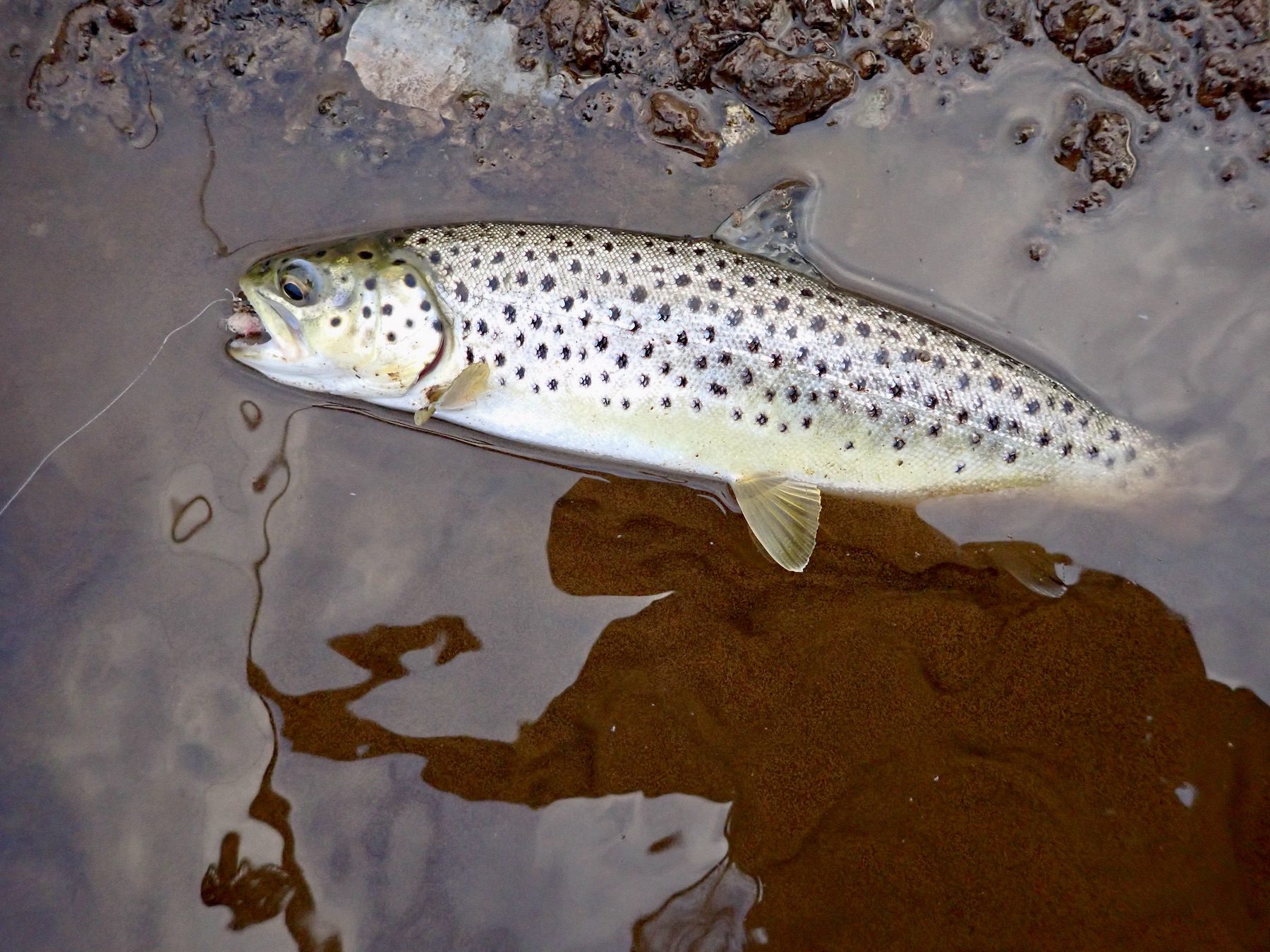 After adding another brown to my tally I set out to target the rudd and managed a brace of golden flanked rudd as the light begin to fade. Both fish succumbing to a small peter ross fished slowly through a large shoal. There are undoubtedly some big rudd to be caught but getting though the small fish is challenging. The large numbers of rudd fry will undoubtedly result in some good sport with wild browns during early autumn.