Big low pressure systems with mild air from the South West combined with wind and rain often bring the big fish the feed as anglers found whilst fishing South Molton Lakes at Furzebray and Hacche Lane.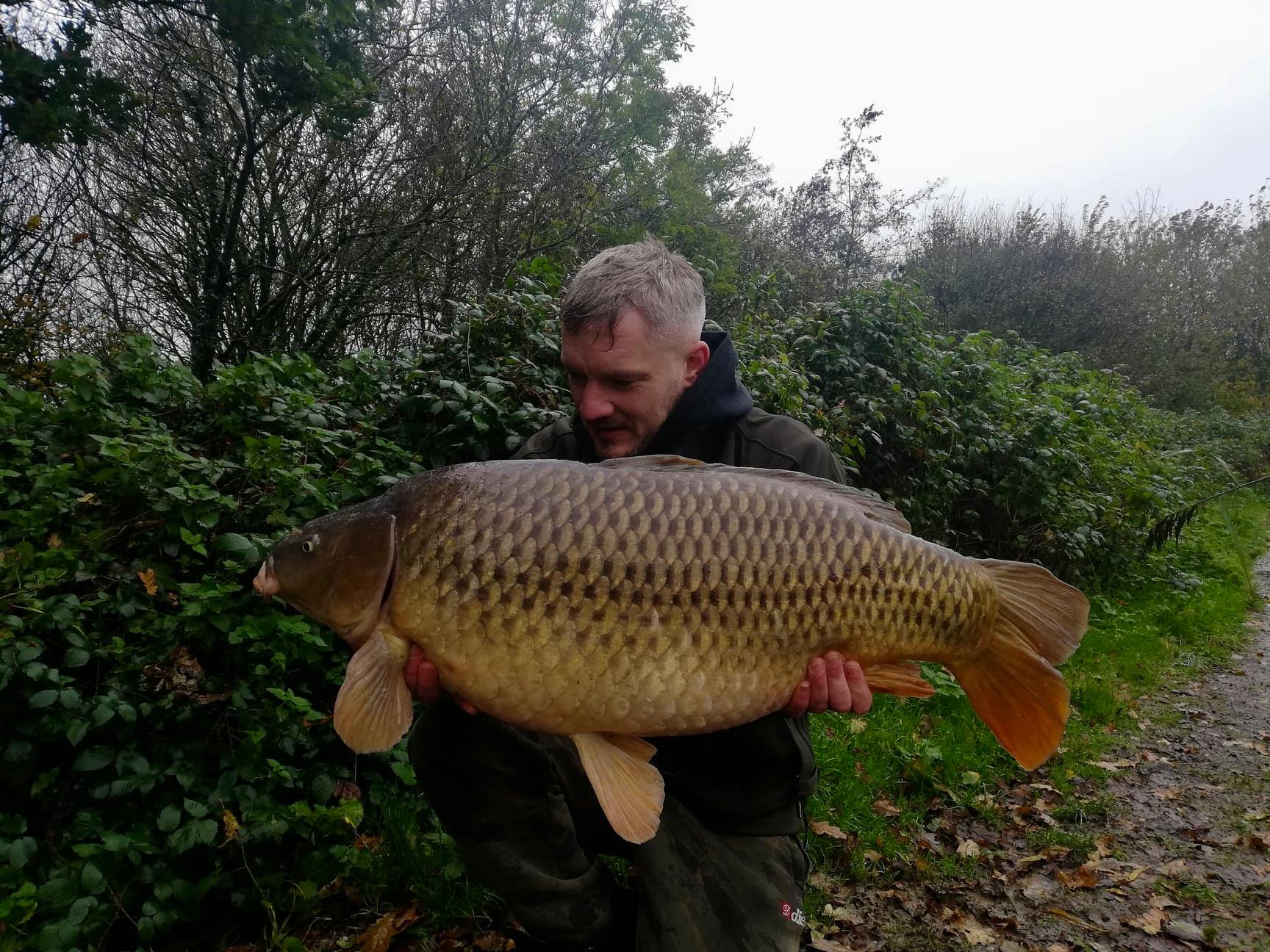 (Above) Graham Kelly  made the most of a  cancellation at Furzebray !!! Graham banked one of his target fish from Island Lake  The mint common at an all time high of 35lb 12oz.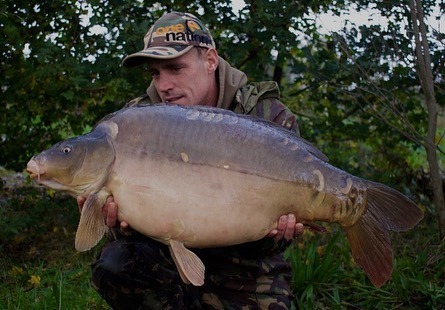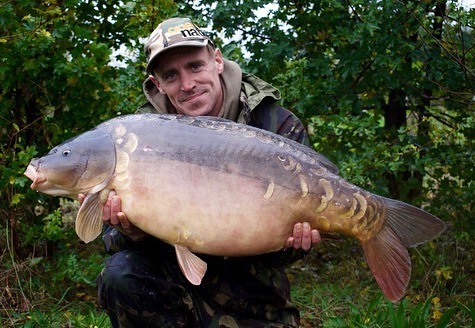 Lee Rolls has been a long time member of the Hacche Lake  syndicate and set a new  lake record banking 32lb 14 oz he then went on and broke it again a couple of hours later with another fish of 33lb 8oz.