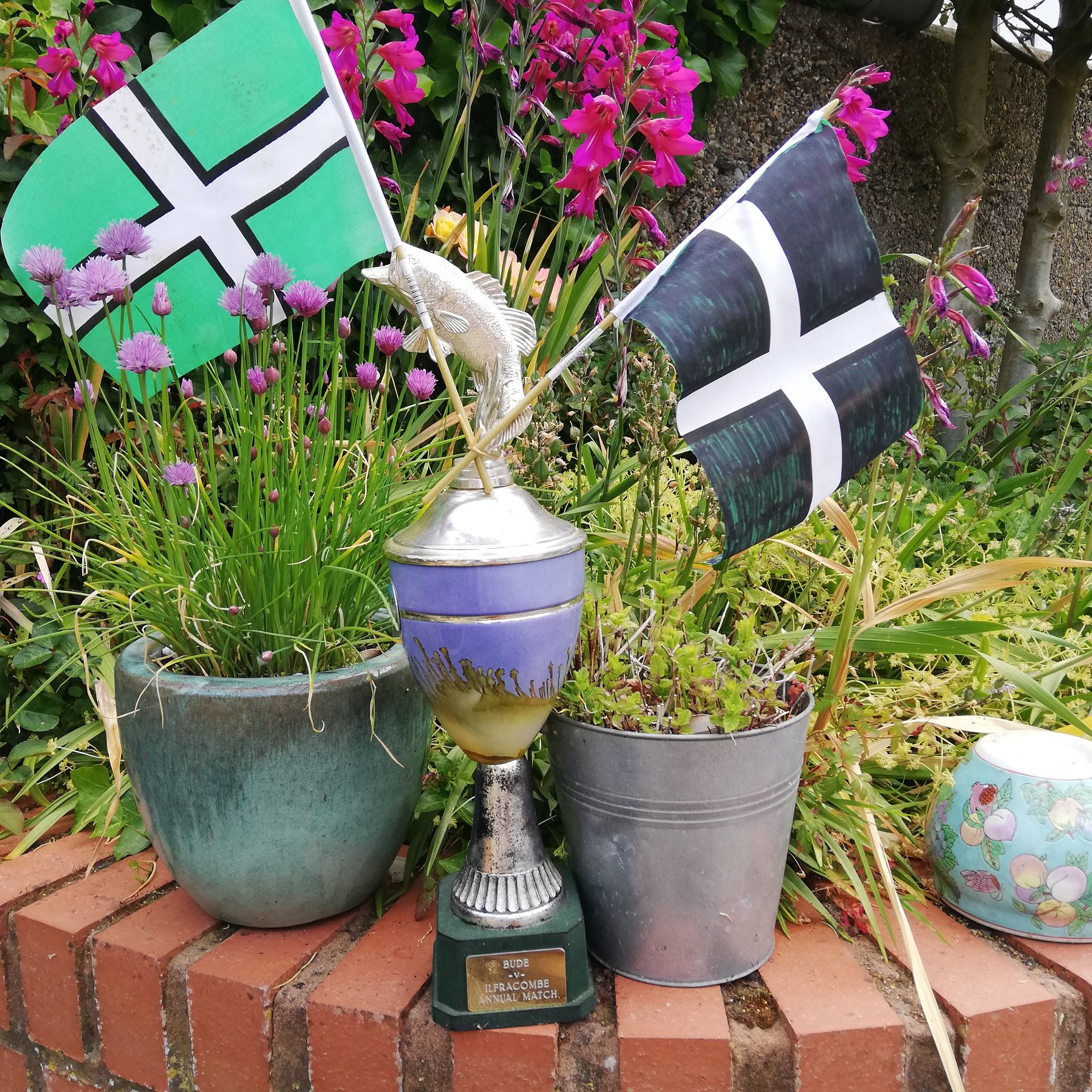 May 26th  results : North Devon Match Group versus Bude Canal Angling Club @ Killock Fishery
Results:
1st Simon John Allen  Bude 60lb 12oz
2nd Ian Gray  Bude 38lb 2oz
3rd Colin Cherrington  NDMG 36lb 14oz
4th Neilsen Jeffery NDMG 33lb 14oz
5th Steve Whitehouse Bude 29lb 1oz
6th Kevin Hill 21lb 7oz ,
The first leg of our annual interclub was contested on 2 of the lakes at Killock Farm. A hearty breakfast was served in the Atlantic Highway Cafe, before the two teams of 12 braved the 5 hours of misty rain .Bude team captain Simon John Allen led his team to a well fought victory, 157 points to 143 . Simon took the individual honours with a great catch on the pole on the bottom pool. Ian also of Bude, took best weight on the top lake and second in the match on the method feeder. Top weight for North Devon and third in the match was Colin with a pole caught net on peg 16 ,on meat. The cafe also served up a fine after match spread , a good day was had by all ,we look forward to our return match on the canal.