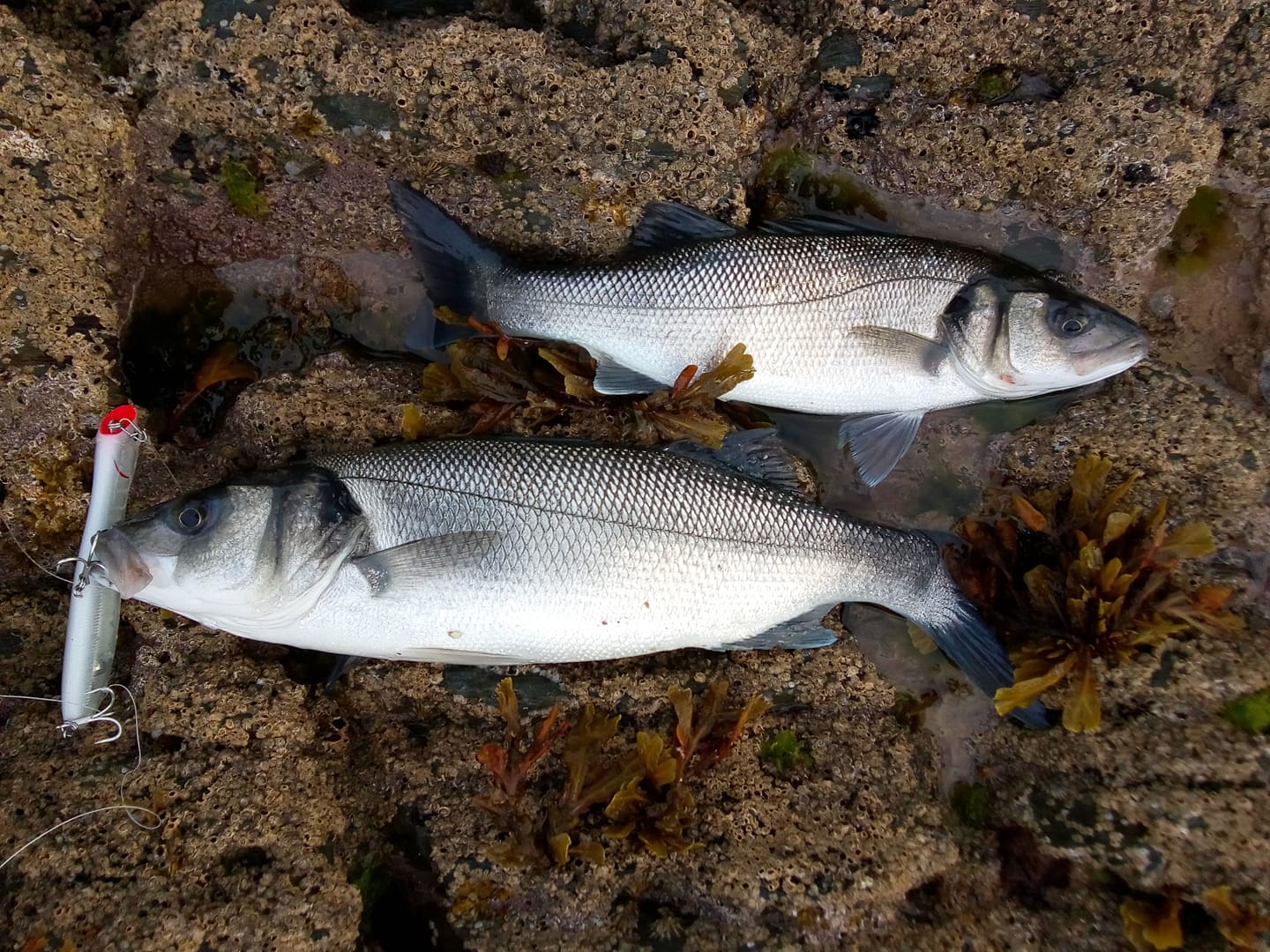 Combe Martin SAC Club members are competing for  top quality lure fishing prizes donated by Ilfracombe's High Street Tackle. Shop owner Danny Watson is a keen lure angler and is keen to promote this growing branch of angling that is receiving a big boost with this summers clear waters ideal for this method. Entry into the competition is free for paid up CMSAC Members. The competition ends on September 2nd to coincide with the clubs annual fun fish on Ilfracombe pier.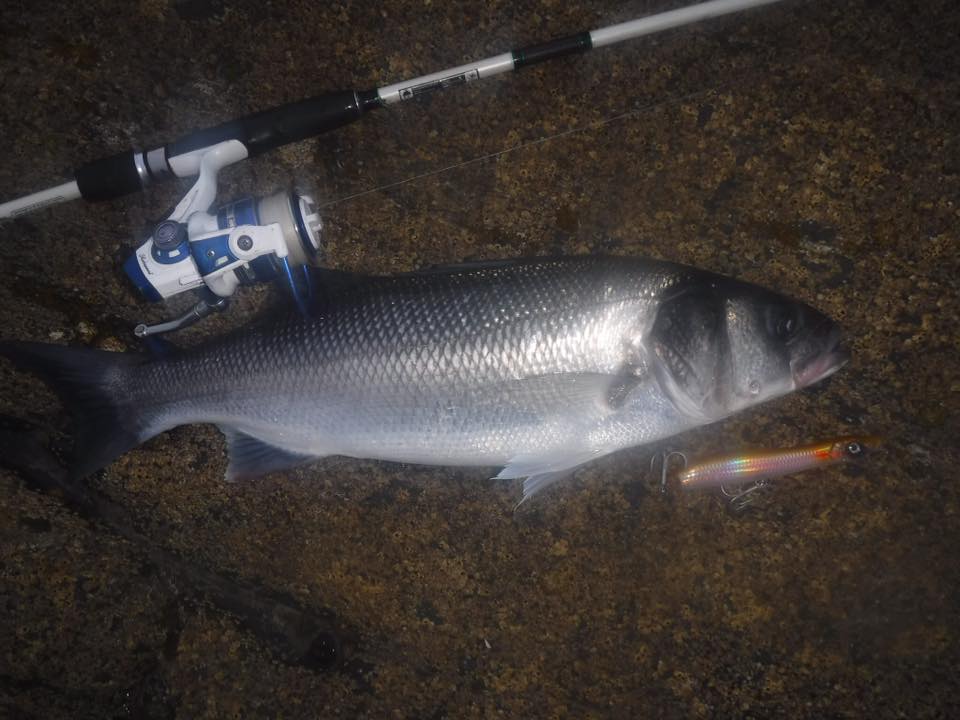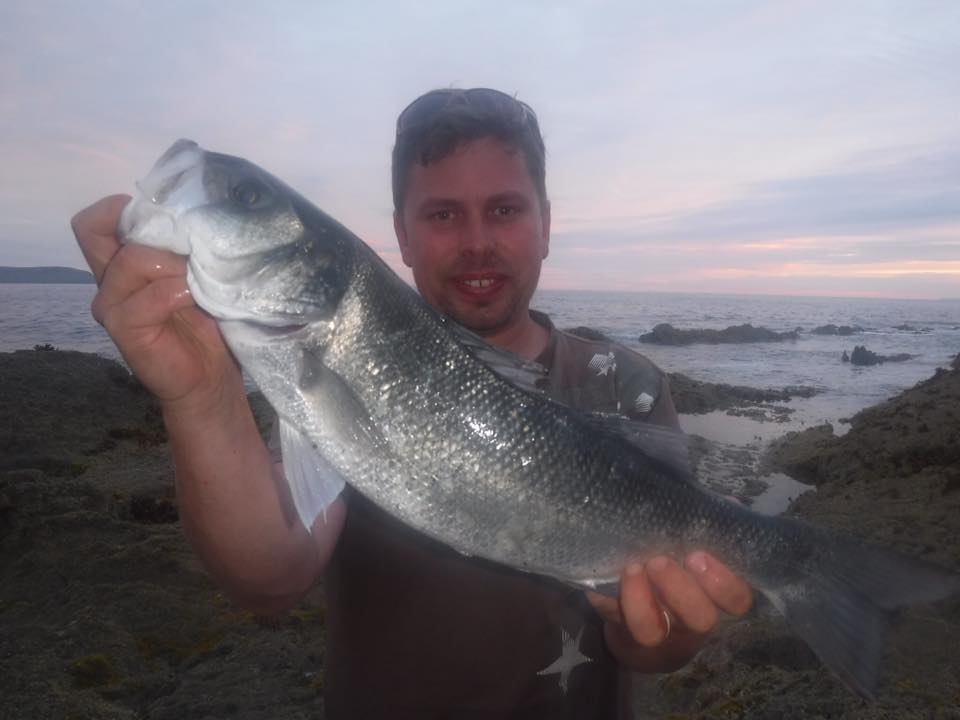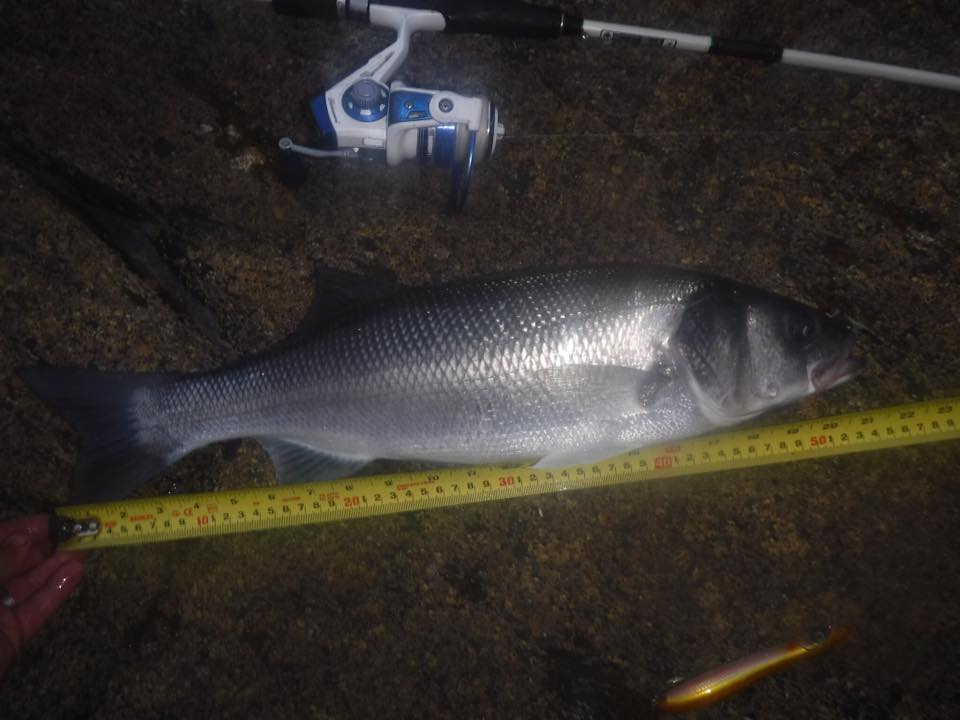 (Above) The current leaders in the bass fishing section are Daniel Welch and (Below)Jonathon Stanway fish of 55cm.  Dans was tempted on a surface lure. and Jonathon's on a Black Fillish minnow This is Dan's third fish entered into the category.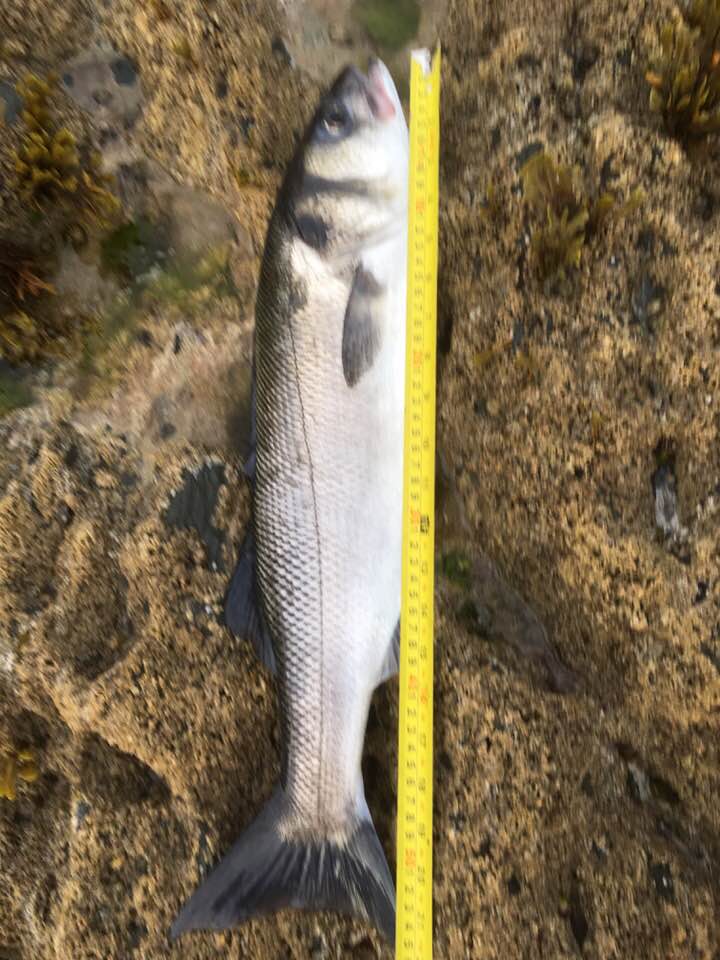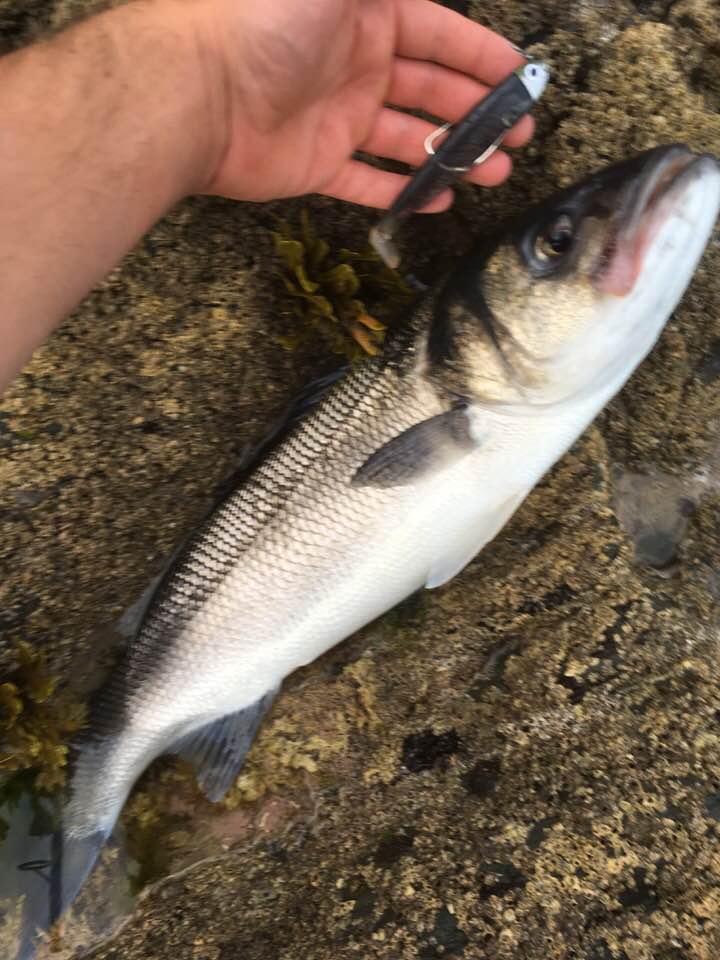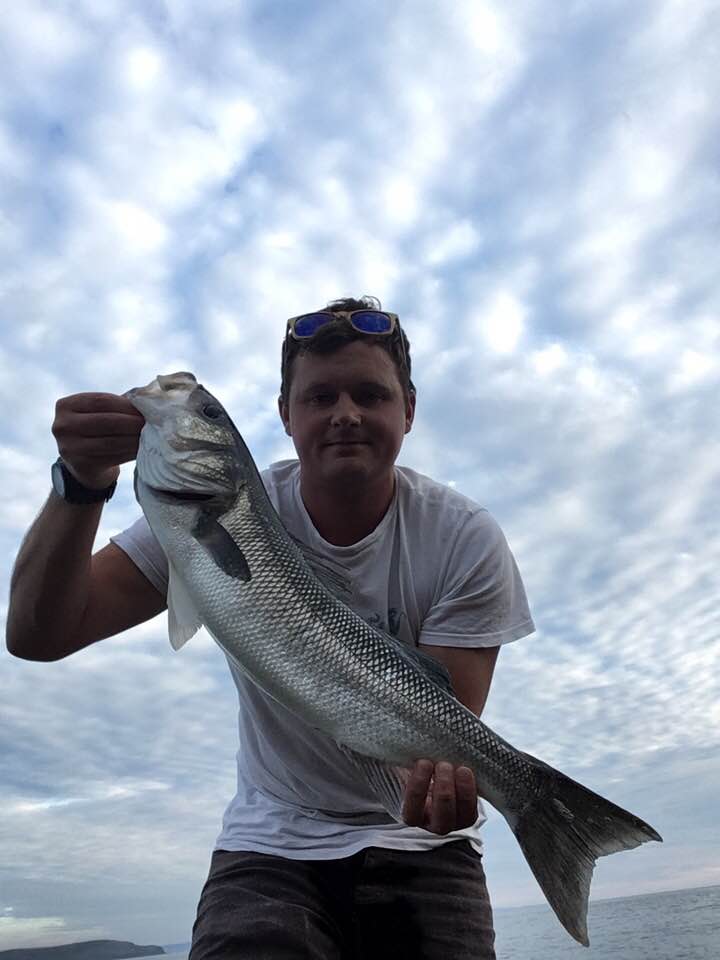 (Below)Fellow member Ross Stanway is close behind with a bass of 53cm!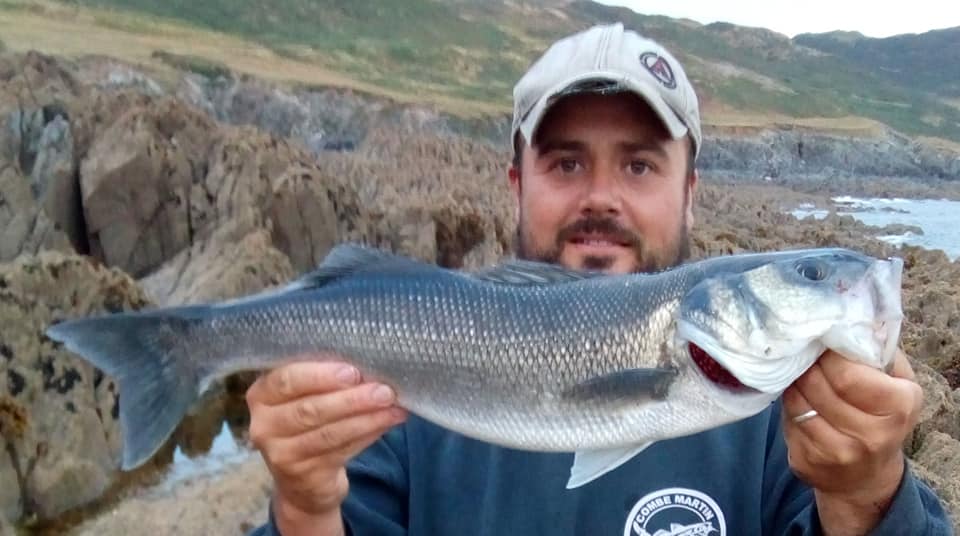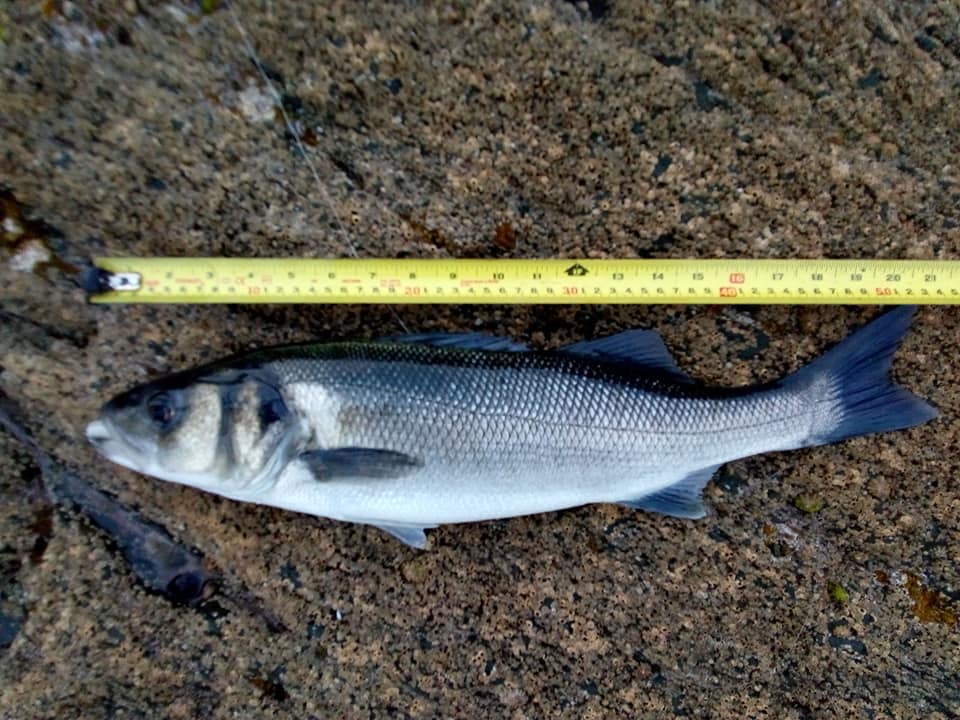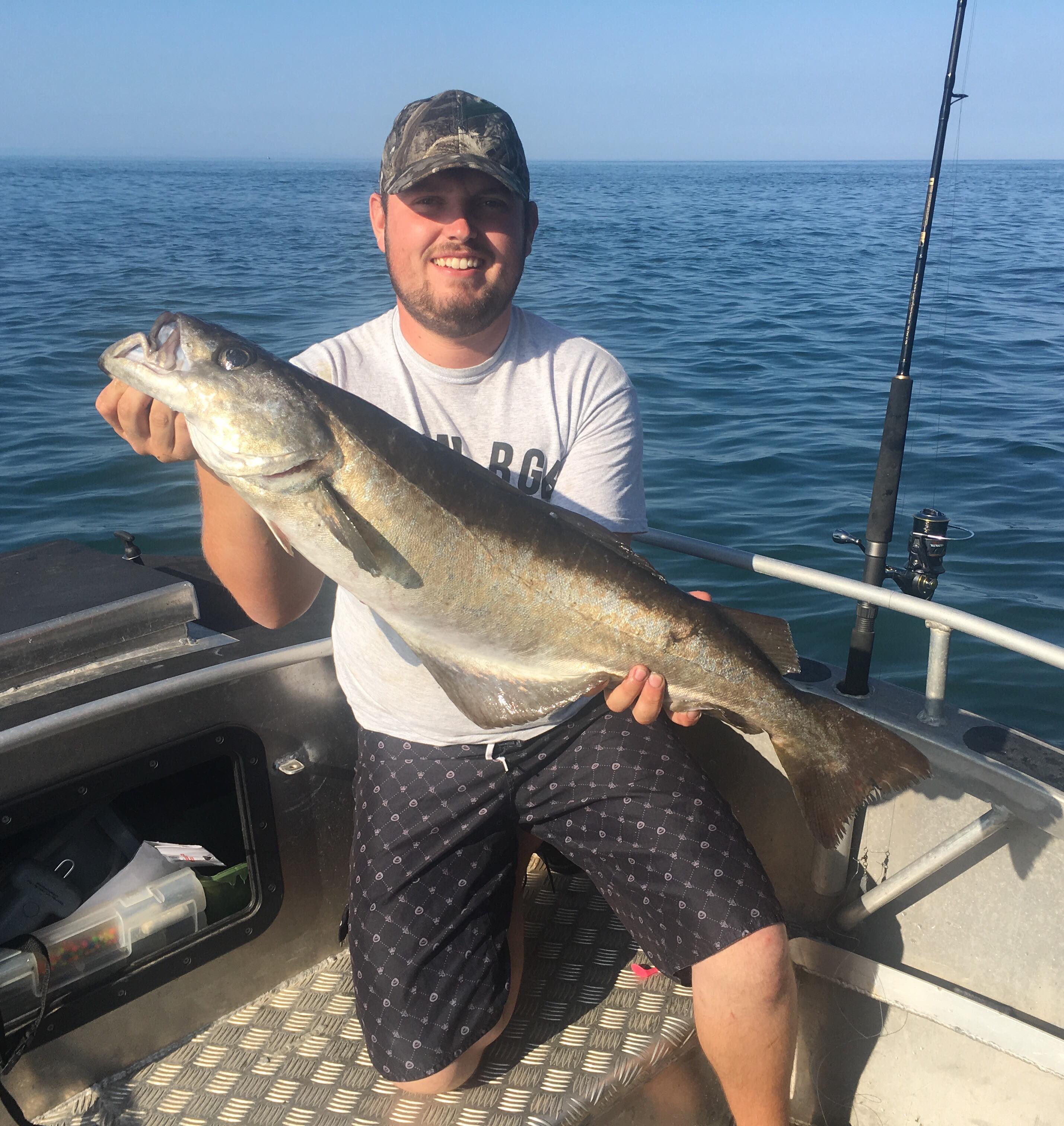 Chris Bonds leads the best fish other than a bass with this stunning boat caught pollock of 11lb 3oz tempted on a sidewinder sandeel.