Looks like a crackinglure fishing weekend at Anglers Paradise – Full results to follow as soon as Zenia compiles a full report!
WHAT AN AWESOME 2018 LURE WEEKEND!!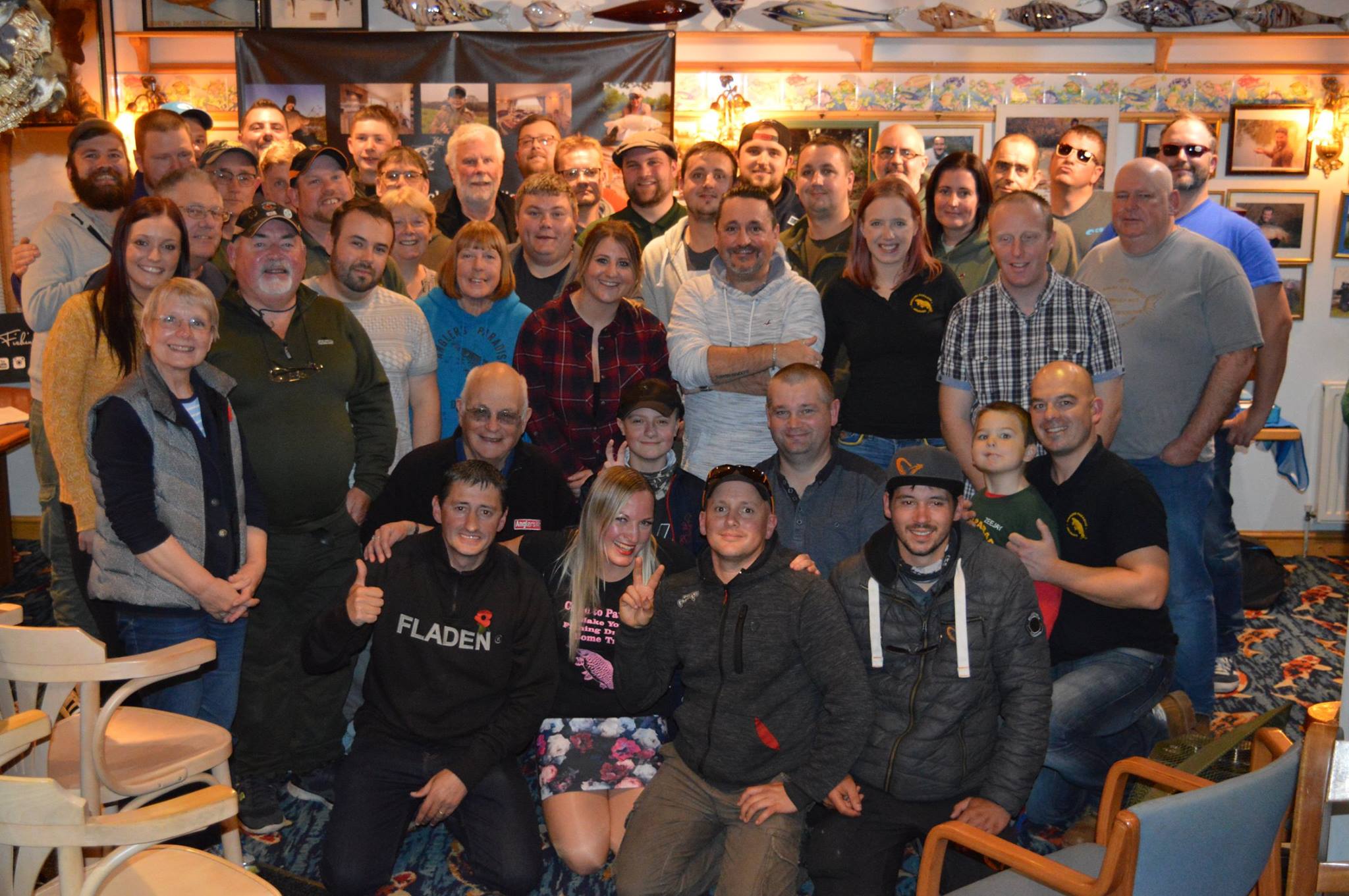 The Lure Weekend has officially finished, and what an amazing Weekend it was!!! The Anglers fished their socks off and the Captains did their Teams PROUD!
I honestly don't know where to start, I'm missing everyone already, it's a weekend where Anglers from across the Country join us and we all share the passion of Fishing, make friends, laugh (alot!!), Fish, and have a 'Ruddy' good time!
This was the BIGGEST 5th Lure Weekend at Anglers Paradise and it couldn't have gone better, I want to thank every single one of you for being a part of our Lure Family, I honestly feel so blessed to have the opportunity to Host such a great Event and meet such wonderful people doing it, thank you for making my job such a pleasure!!
A MASSIVE Thank you to the Team Captains who did us so so proud – Nathan Edgell aka the Pike King who represented Team Fladen, Ben the 'Stinky' Humber who represented Team Fox Rage, Robbie Northman who represented Team Savage and Kev Cox who represented Team Fox Rage who sadly couldn't make the presentation as had to be taken to Hospital. The poor chap had Flu all weekend but tried his best to battle the Weekend out but it defeated him on the last day and turns out he has severe Pneumonia on both lungs, he's now back and home resting and on anti-biotics – Kevin – thanks for doing an awesome job despite feeling how you were – we wish you a speedy recovery and please rest!!
The Team Captains did a SUPERB job yet again and the results of the Lure Weekend will be trickled out throughout the week – so watch this space, I need a day to recover and then I've got 100's of pictures to sort!!
Thank you to John Deprielle from Fladen who was our Professional Photographer of the Event, he's taken some amazing pictures that I can't wait to share with you!!
Thank you to the Costa Boys – Adam Sinclair and Ben Bagham who joined us and gave some amazing Prizes for the Winners inc 5 Pairs of Sunglasses!!
Thank you to all the Sponsors – Fladen, Fox Rage, Savage, Costa, Quantum and Drennan – The Prizes were absolutely Phenomenal this year and the Winners went home with massive smiles with all their goodies!!
Thank you to the Adjudicators – George Crisp, Paul Oglesbee, Ashley Bunning, Paul Tegg and Jamie Noone – You ALL did a superb job and made sure everything went to plan!
Thank you to the Staff at Anglers Paradise – Especially Kit Edmonds the Chef who made sure the Anglers were fed – the Food was amazing and Kit didn't stop from 6am right the way to 8pm!!
Not forgetting my husband who helped me massively to make sure everything ran smoothly – I couldn't have done it without him!!
There were some great catches and you won't believe the surprise catches until you see them!! All to be announced and REVEALED in the coming days!!