My thanks to William Ould for this valuable contribution to North Devon Angling News.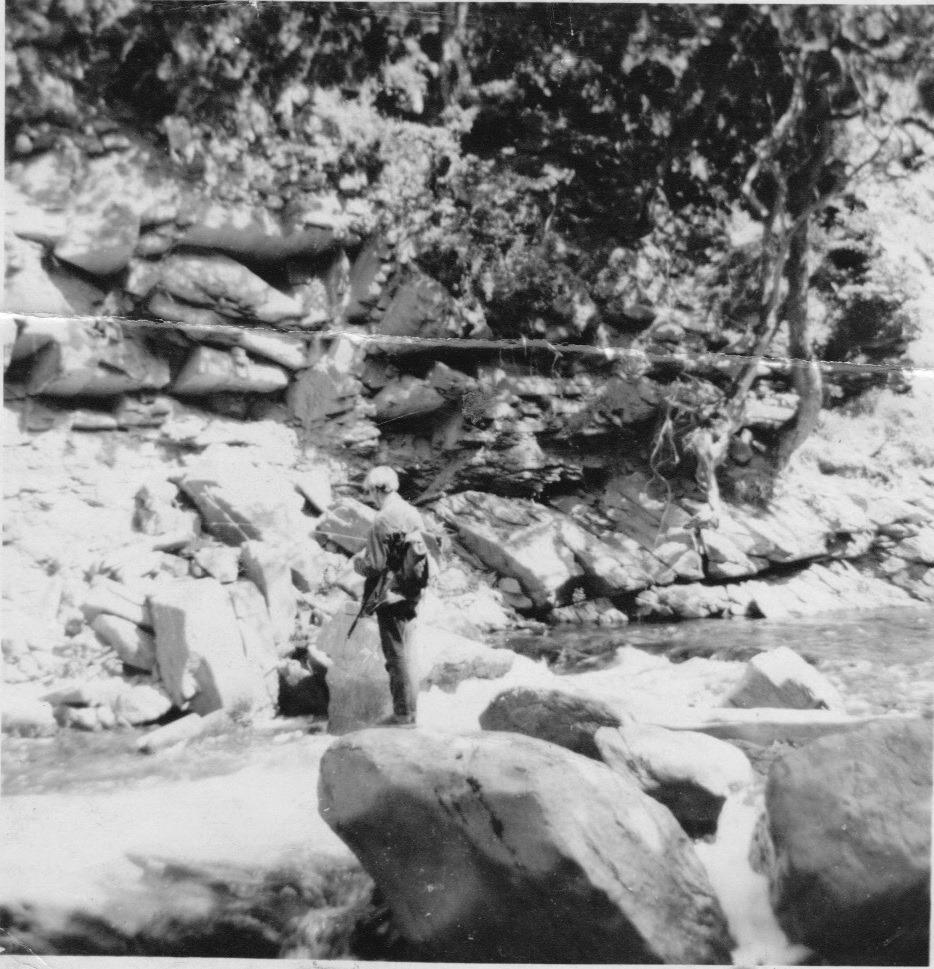 I noticed a comment whilst browsing on social media relating an old photograph of the River East Lyn at Watersmeet. "I love this place and caught many salmon in the two pools back in the day." Wrote William Ould. Intrigued as always by any story related to the Lyn I sent an enquiring message. The following feature was the result of our exchange.
William Ould was a successful angler fishing the Lyn and the North Devon Coast as young teenager. He was taught the art of worming for salmon by Cliff Railway Worker and Londoner Chick Andrews. William was an observant young teenager who was prepared to walk miles in pursuit of salmon sea trout and brown trout.
William caught his first salmon in 1962 on a trout spoon whilst fishing for the Lyn's abundant brown trout during a late season spate. The fish was to be life changing experience for young William. " My spinner was rising from the milky spate water, just fining down, this huge fish followed and took it not seven feet from my eye. A 5lb grilse, but huge to my eyes when seeking a large Lyn brown trout of 8oz or so. The fight also caused the destruction of my KP Morrit's Standard fixed spool reel." William kept a diary of his salmon fishing exploits in the following years recording 29 in his first season of 1963, totalling 257 salmon between 1962 and 1966, including a record catch of 17 salmon in a single day with 15 returned. It would not be permitted today! On another single day when everything seemed to feed a brace of salmon was followed by a full limit of peal and a number of browns too. Such catches of salmon over a season would not have been considered out of the ordinary back in the early sixties when the River East Lyn had an abundance of salmon and sea trout from May onwards as I discovered whilst researching for my book "I Caught A Glimpse' Published by the Little Egret Press in 2019.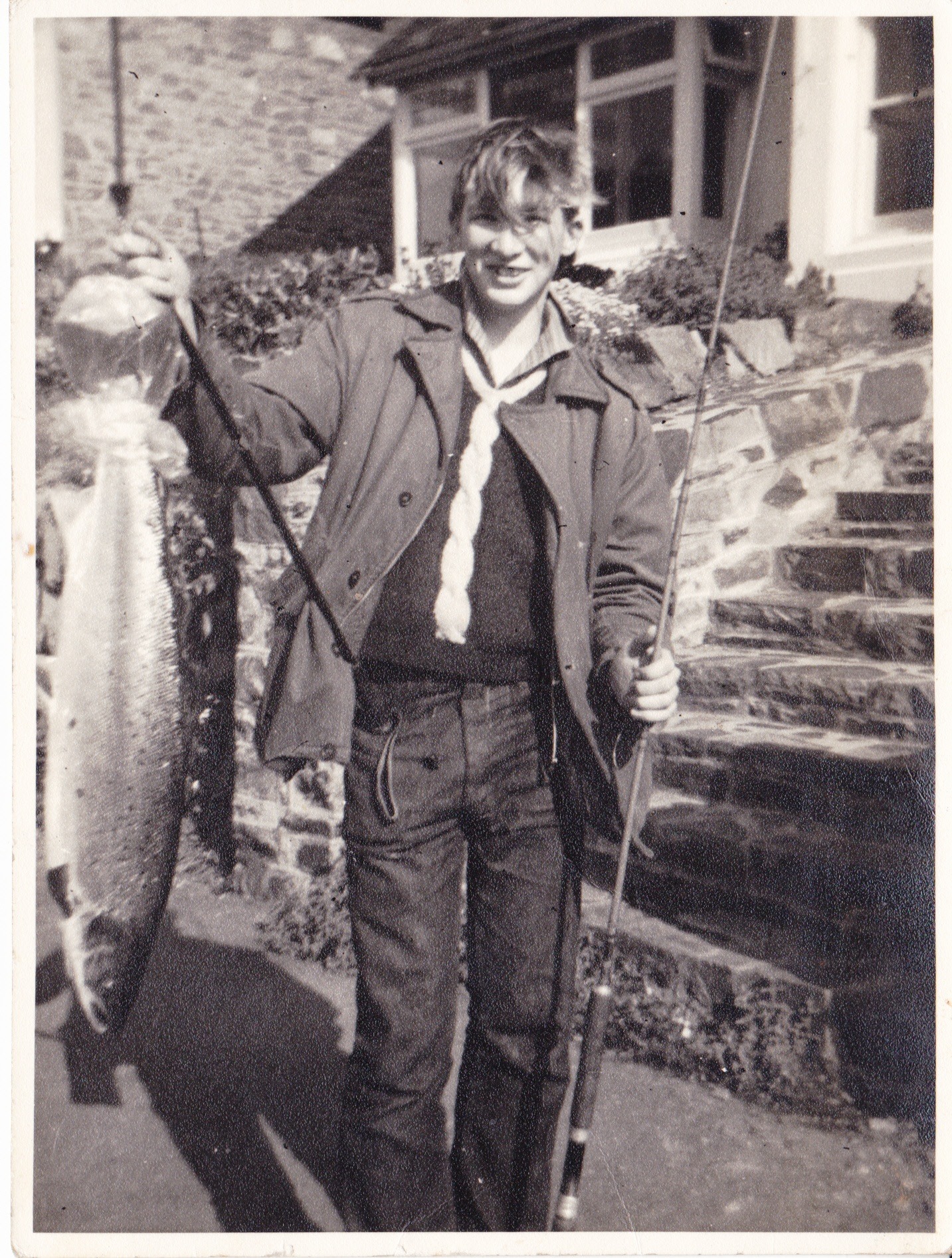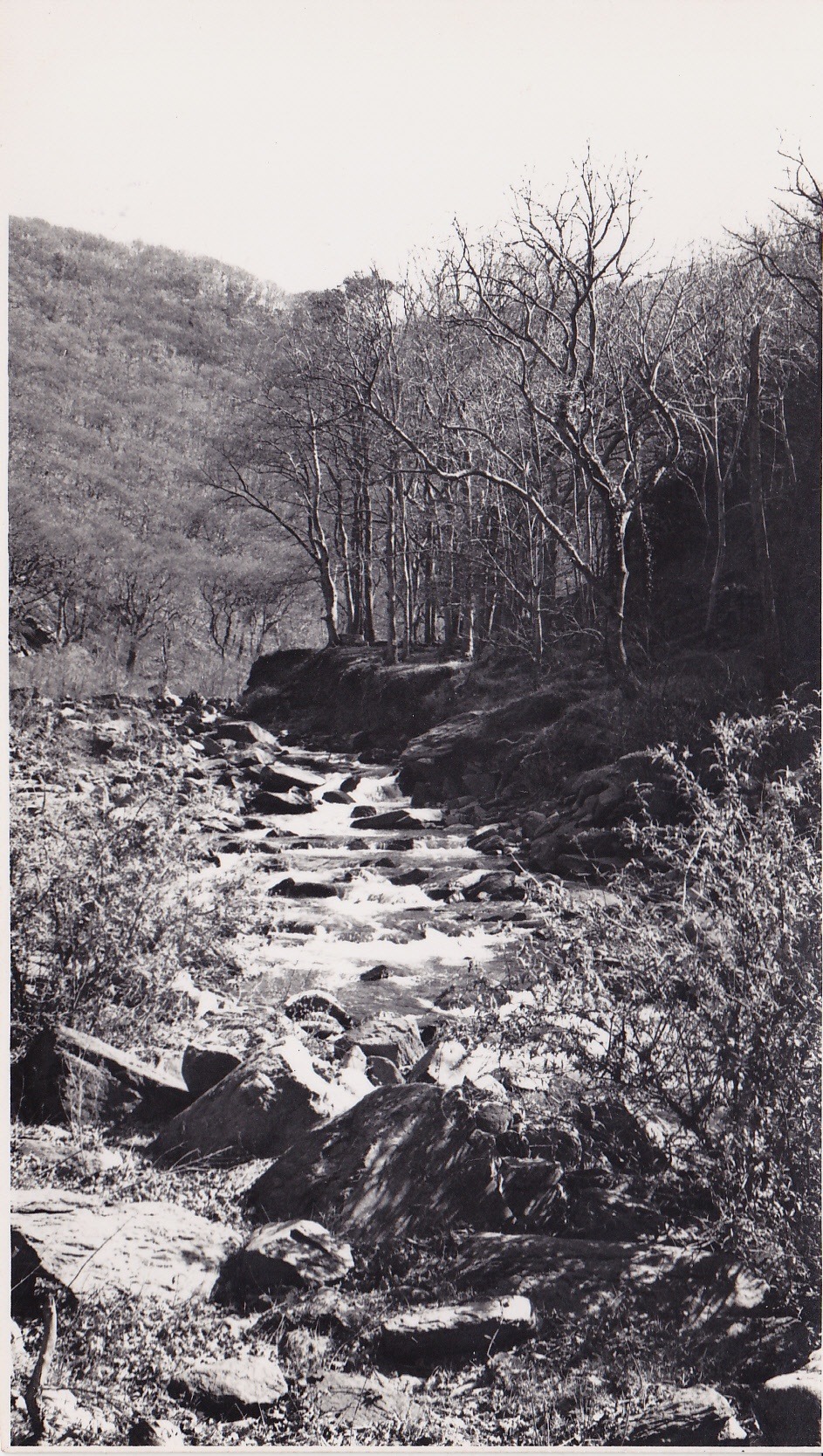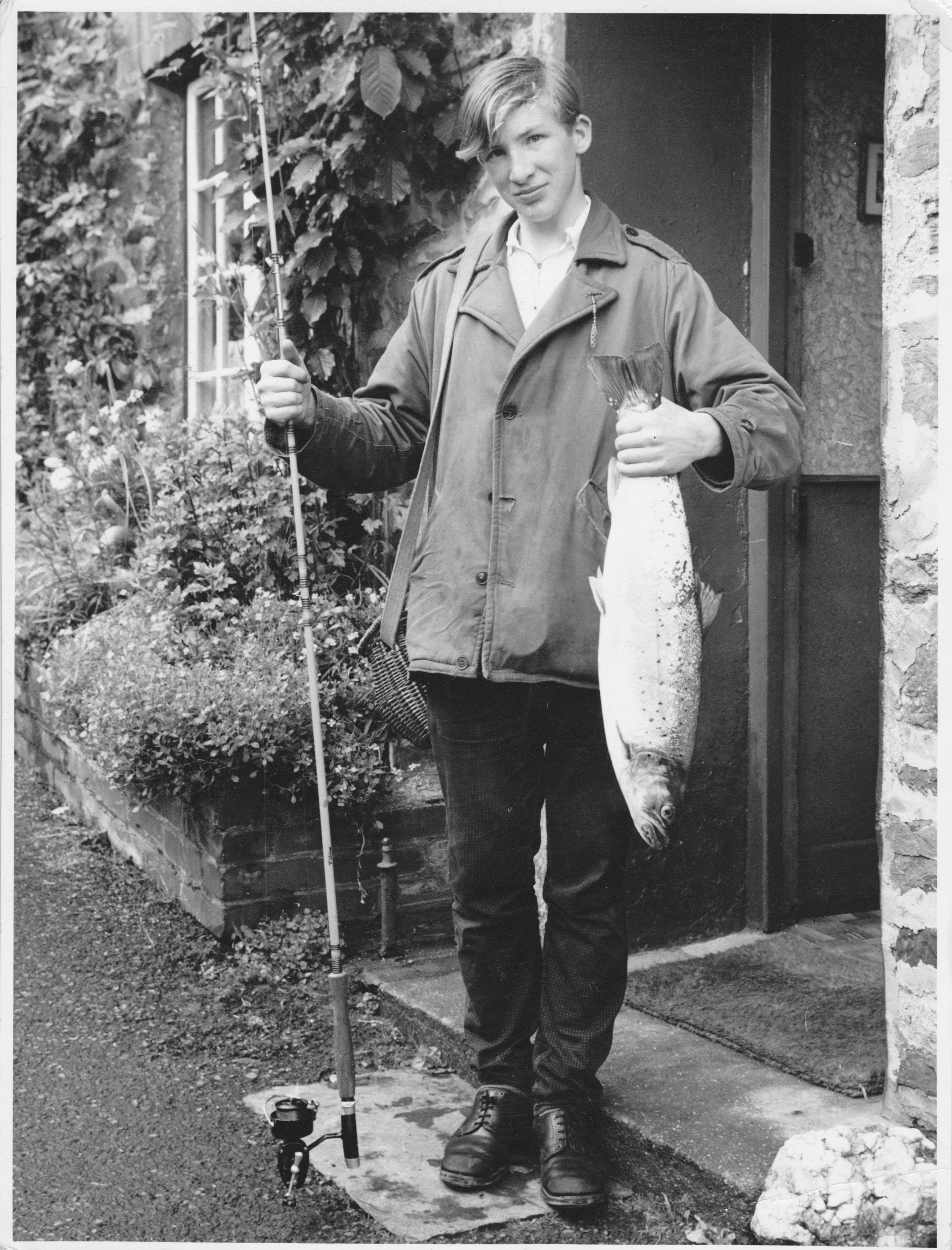 After leaving North Devon William would return on a regular basis to visit his mother whilst she lived in Lynton. During these visits Wistlandpound Reservoir was a regular excursion to test new fly fishing skills learned on the great reservoir of Grafham Water, which was itself enjoying record returns. Success at Wistlandpound with bag limits of 8 fish on opening day sometimes got repeated later in the season as natural life abounded in warmer waters. However success was certainly not assured on birthdays in June when bright conditions and long days were teasingly challenging.  One occasion produced lethargy towards lunch and a buzzer on a super long leader was launched away from the bank.  In the light wind the line was allowed to work back towards the shore with rod resting against a bag as drink and sandwich was consumed – then line sailed away drawing rod towards and almost losing it and sandwiches to the water but with a fine rainbow resulting. A Happy Birthday!
William also fished the rocky shores around Lynmouth visiting Lee Stone, Hewitt's Rock, Lee Bay and Woody Bay. One of Williams first good sea fish was a 4lb 8oz grey mullet caught from the roadside wall at Lynmouth using bread-paste as visitors looked on during a high tide in August.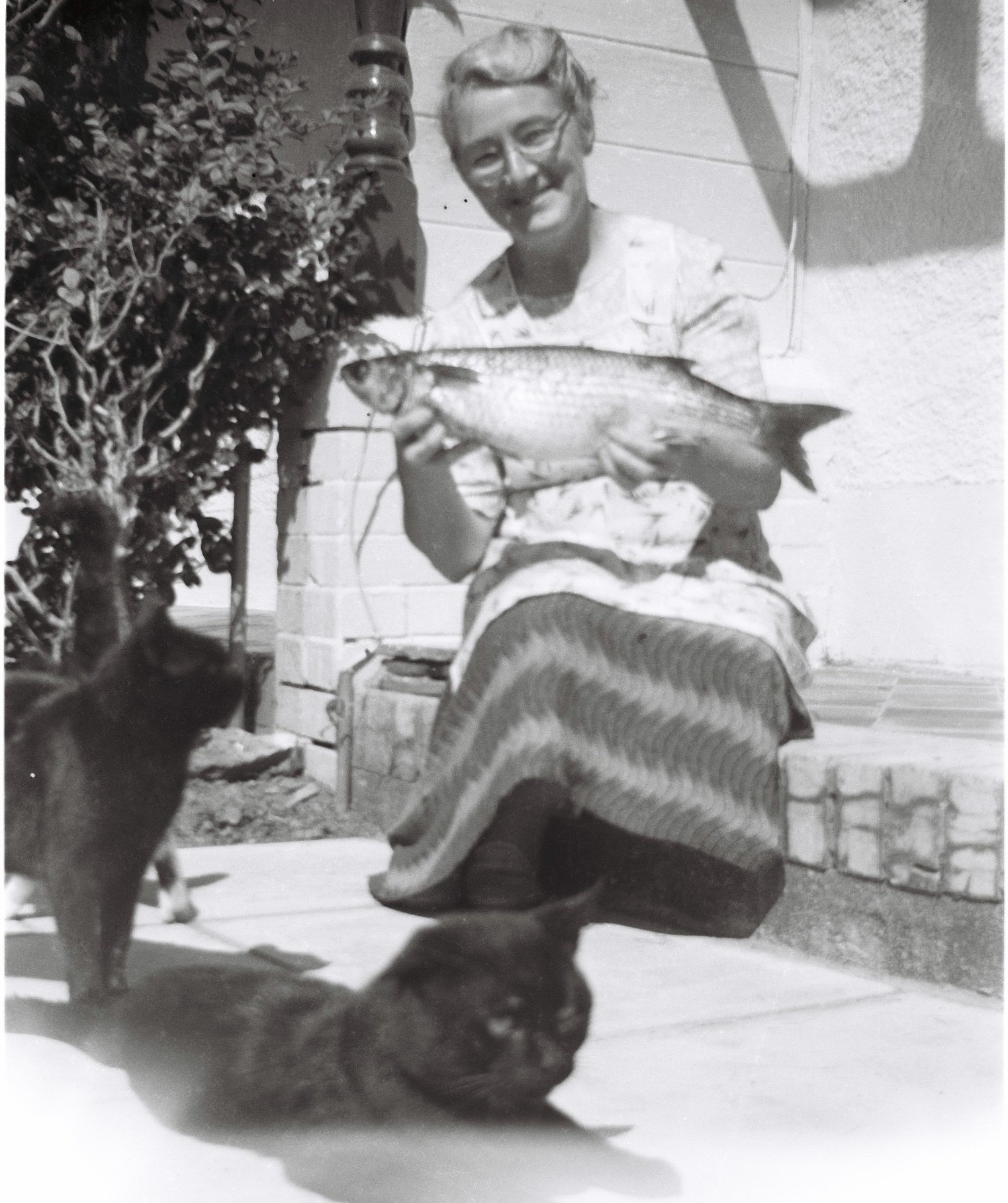 Fortunately, grey mullet still haunt the harbour as they did then and high waters often see me catching grey mullet as the visitors look on asking those familiar questions. " What do you catch here then?'. "Grey mullet they're hard to catch aren't they?".  I have had hundreds of conversations with visiting anglers whilst fishing for both mullet and bass at Lynmouth.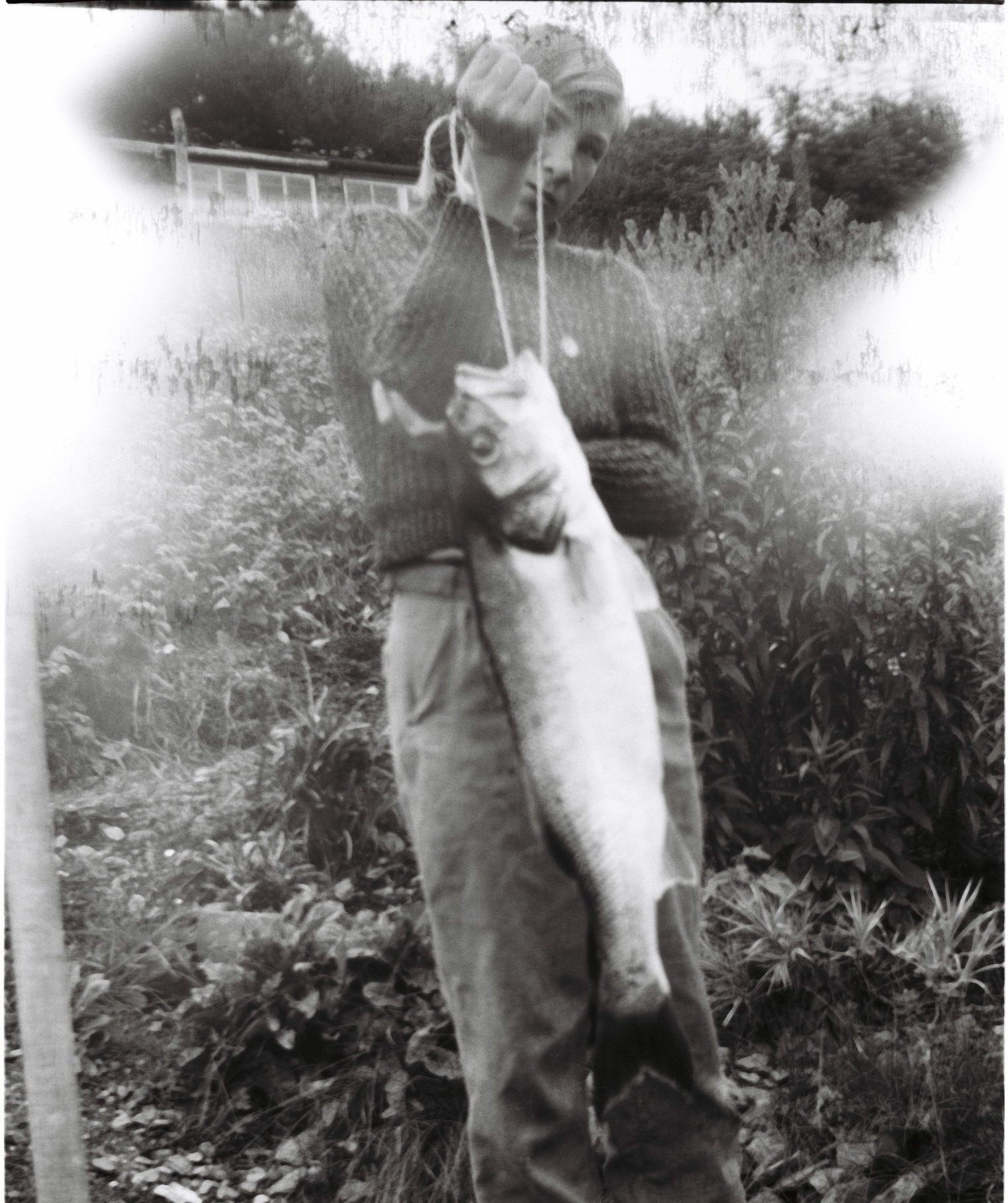 Lee Stone was a popular venue back in William's youth and he recalls stories of intrepid locals fishing the deep water off the Stone for conger using handlines and 2lb leads when accidents were not uncommon as two pound of lead was swung around the head like a slingshot and launched seawards, trailing big sharp conger hooks and half herring for bait. In those days it was considered improper to fish on a Sunday but it was told that one of the early hand-lining fisherman of the name Hicks went to the Stone one Sunday but returned to town running as fast as he could and in a distressed manner convinced that the devil was after him!  He'd never fish on Sundays thereafter.
One night in summer William was enjoying an all night trip on the Stone when he got "a good but teasing bite, hooked, and reeled the animal ashore. In the dim light from a paraffin hurricane lamp imagine my distress as the very horns of the devil appeared over the ledge. Heart in mouth I lifted it into view. My first fine lobster!"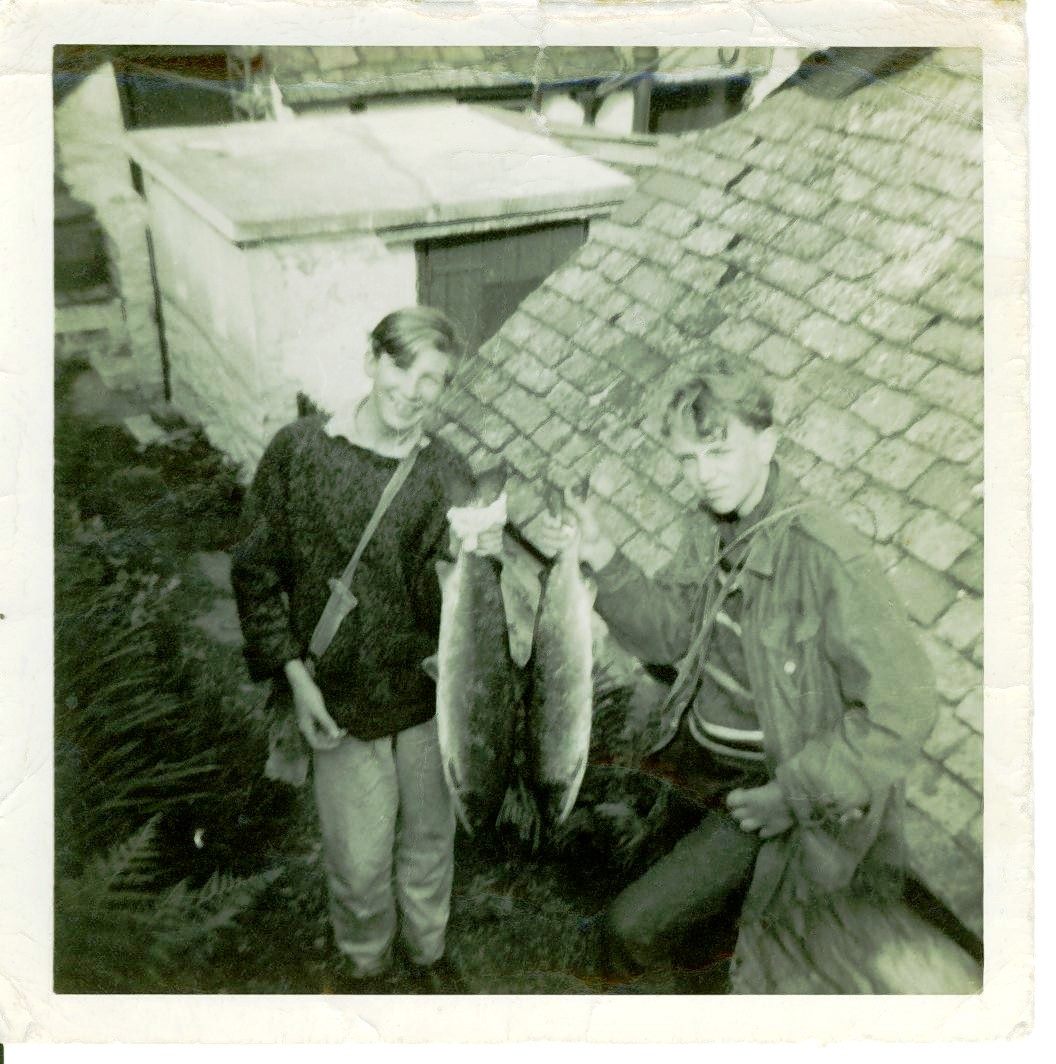 Bill Ould  10/2/2020
My family always knew me as Will, and many Lynton people likewise. Thereafter I've been known as Bill since when joining industry there was already a William in the same laboratory. My colleagues chose Bill for me.
https://thelittleegretpress.co.uk/product-category/author/wayne-thomas/