Many thanks to Simon Francis who sent me this inspiring feature on the tumbling waters of the East Lyn.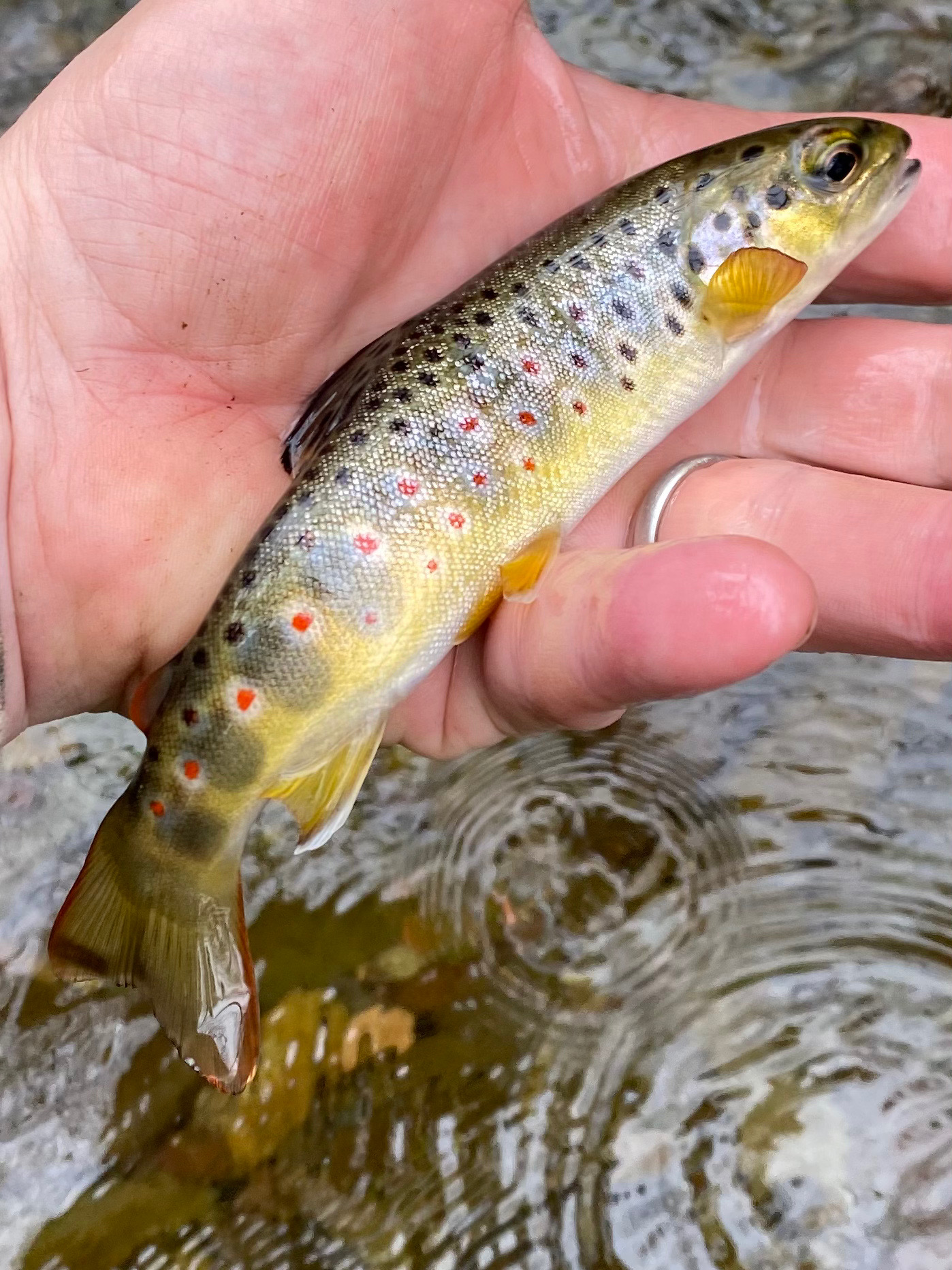 Wild Brown Trout on the East Lyn
The season for wild brown trout has sprung into life on North Devon's East Lyn. Having bought my ticket from Barbrook Petrol station, I fished the National Trust Watersmeet and Glenthorne fishery, especially the stretch from Crooks Pool (that used to be called S Pool) up through Rockford, to the Meadow Pool in Brendon.
Whilst cold on the opening days plenty of fish were taken. Mostly from noon to 3pm. Almost exclusively they took the point fly and invariably this was a barbless bead head hares ear, or pheasant tail. I tried shrimp and caddis patterns, but it was the gold head hares ear that took the majority of fish.
The fish held just off the main current, and takes on my New Zealand rigged setups were pretty gentle, just a pause, a dip or the wool just drifted under. I saw just two rises on the first two days, presumably parr, most fish were sat right on the bottom.
A few Grannom, a rare March Brown and a couple of Stone Fly were hatching. Heron, Dippers, Nuthatch, Treecreepers, and Ravens kept me company, but the Otter spraint from previous weeks was absent.
Whilst I've not fished the river this week, I've walked it every day, it's dropped and has cleared, and is crystal clear now. The fish have risen in the water column, and a hatch will trigger surface action. I'll be out in the next few days armed with some elk hair caddis, March browns, but also general attractor patterns.
I saw one, quite large, sea trout or grilse quite high up the river, and will return with something heavier than my 3wt and 2.5lb tippet!
For anyone that hasn't tried the East Lyn before, you should. It is stunningly beautiful. It's wild fishing. It's as far away from bashing put and take rainbows as you can get (fun though that can be). It's not for the wobbly, or faint hearted, as some of ravines and rocks are hard work, but the rewards of wild spotty in your hand are more than worth it.
If you are passing Primrose Cottage
www.primrosecottageexmoor.co.uk
 in Rockford, pop in for tea and tell us how you are getting on, or for emergency flies!
Rod Licenses are required. Fish barbless. Leave no trace of your presence and pick up any other rubbish you see. Tickets are available at the Barbrook Petrol Station,Barbrook Filling Station, Barbrook. Tel: 01598 752248 or the Tourist Information Centre, Town Hall, Lynton. Tel: 0845 6603232