SONG OF THE STREAMS
By Michelle Werrett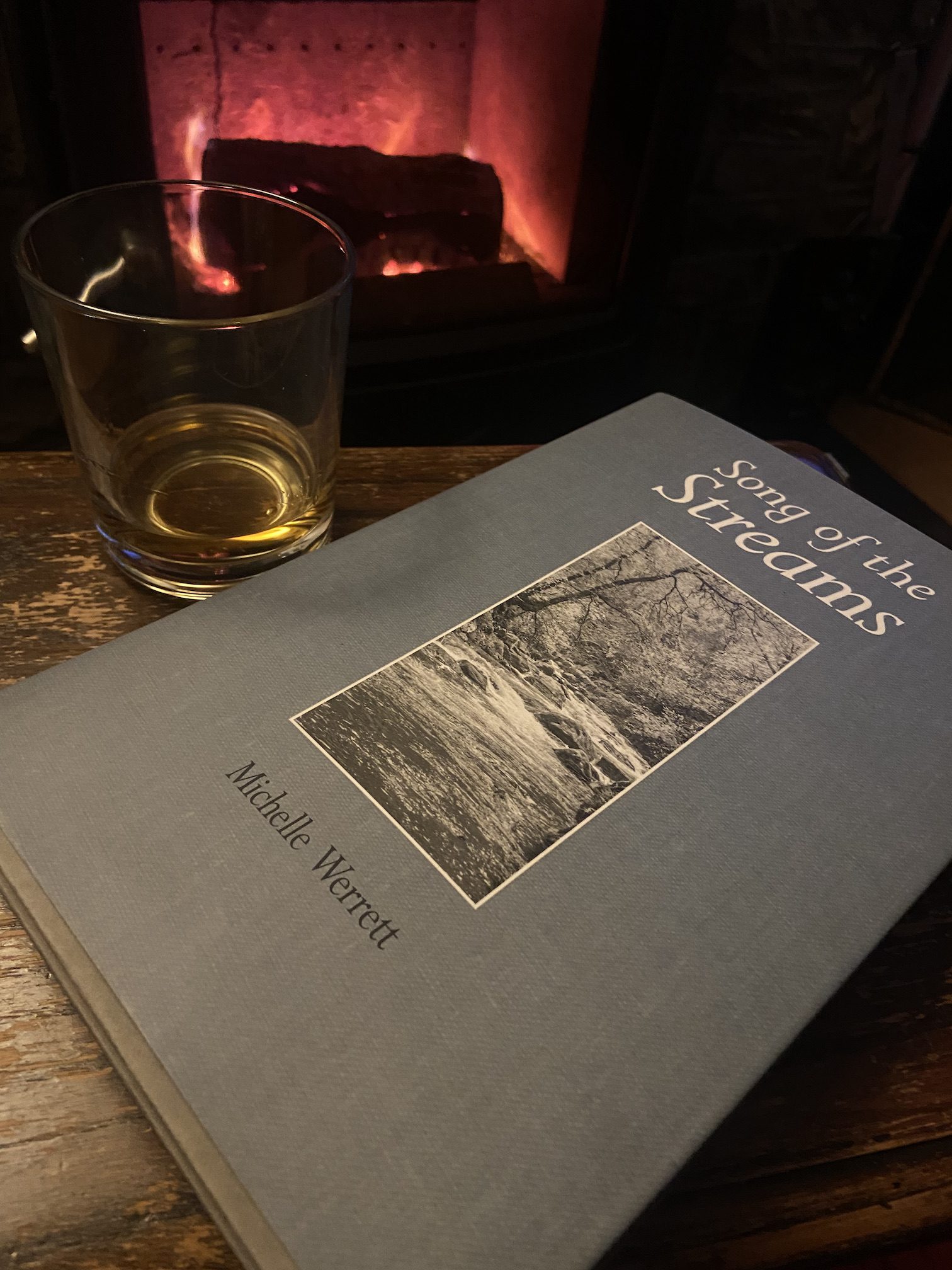 Michelle Werrett's book ' Song of the Streams' is set to become a classic of its genre painting an evocative portrait of Exmoor's rivers and streams as they are today and comparing them with their glorious past. The prose flows throughout the book reflecting upon days with rod and line spent beside the bright waters that flow through Exmoor's landscape. Pausing frequently to savour chocolate along the way and glimpse dippers, wagtails, kingfishers and other wildlife.
         Joyful Spring and Summer days are described in enchanting detail making it perfect reading for those long winter nights beside the glowing embers of the fire. The book highlights the " 'Shifting Baseline Syndrome', which basically means we have short memories. As the world around us changes we come to accept the new state of things, constantly updating our expectations of what is normal."
         Michelle draws upon the writings of earlier generations to highlight the abundance that we have lost from our rivers. The beauty that remains is recorded within the pages of this book as we wander and wade the streams, rivers and paths of fishers from a different age. The beautiful wild brown trout may not be so plentiful as in Claude Wade's Exmoor Stream days but they still offer tranquil days and escape from the modern world.
           The monochrome images taken by Robin Baker give the book a timeless essence that links to the past.
         The sterling work of angling groups in conservation efforts is described giving a glimmer of hope for the future. On a personal note; I could connect closely with the book and the locations it describes so vividly having grown up to walk and fish the waters frequently over the past fifty years. I bought a first edition of Exmoor Streams at an auction in Dulverton over thirty years ago and conclude that 'Song of the Streams' is a worthy companion.
         There are few books that bring a tear to the eye but as I finished reading 'Song of the Streams' I could not help but feel moved as the book could almost be an epitaph to the once prolific salmon that are now endangered and could be extinct within our lifetimes.
                  Wayne Thomas
Hours Spent in company with the river are always enriching and life affirming; relaxing in times of stress, reviving at times of staleness, cheering on days of sadness and always brightening as reflected sunlight sparkles from the shimmering surface. And like the best of companions, the river often makes me laugh and sometimes laughs at me".
Memories of past glories effectively highlight the process of change and loss our land has suffered. Losses of some things – cuckoos and nightingales for example- are obvious to almost everyone but only fisherman notice the loss of the fish.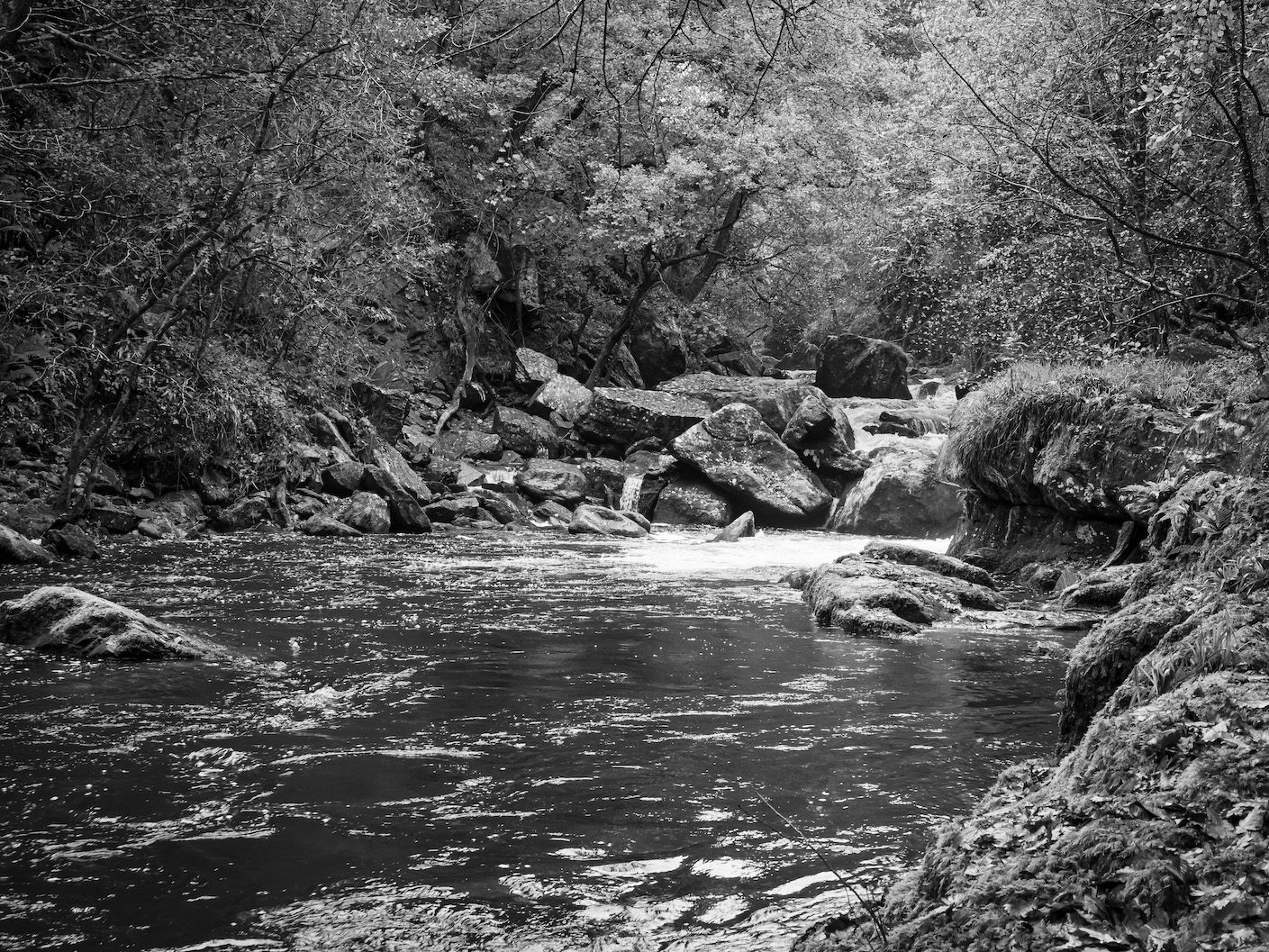 'Song of the Streams', Michelle Werrett's first book, is in stock now! Priced at £26.
Michelle will also be signing copies at Lance Nicholson's shop in Dulverton, on Saturday 18th November from 10am to 12.
The perfect Christmas gift to yourself, or any other angler in your life!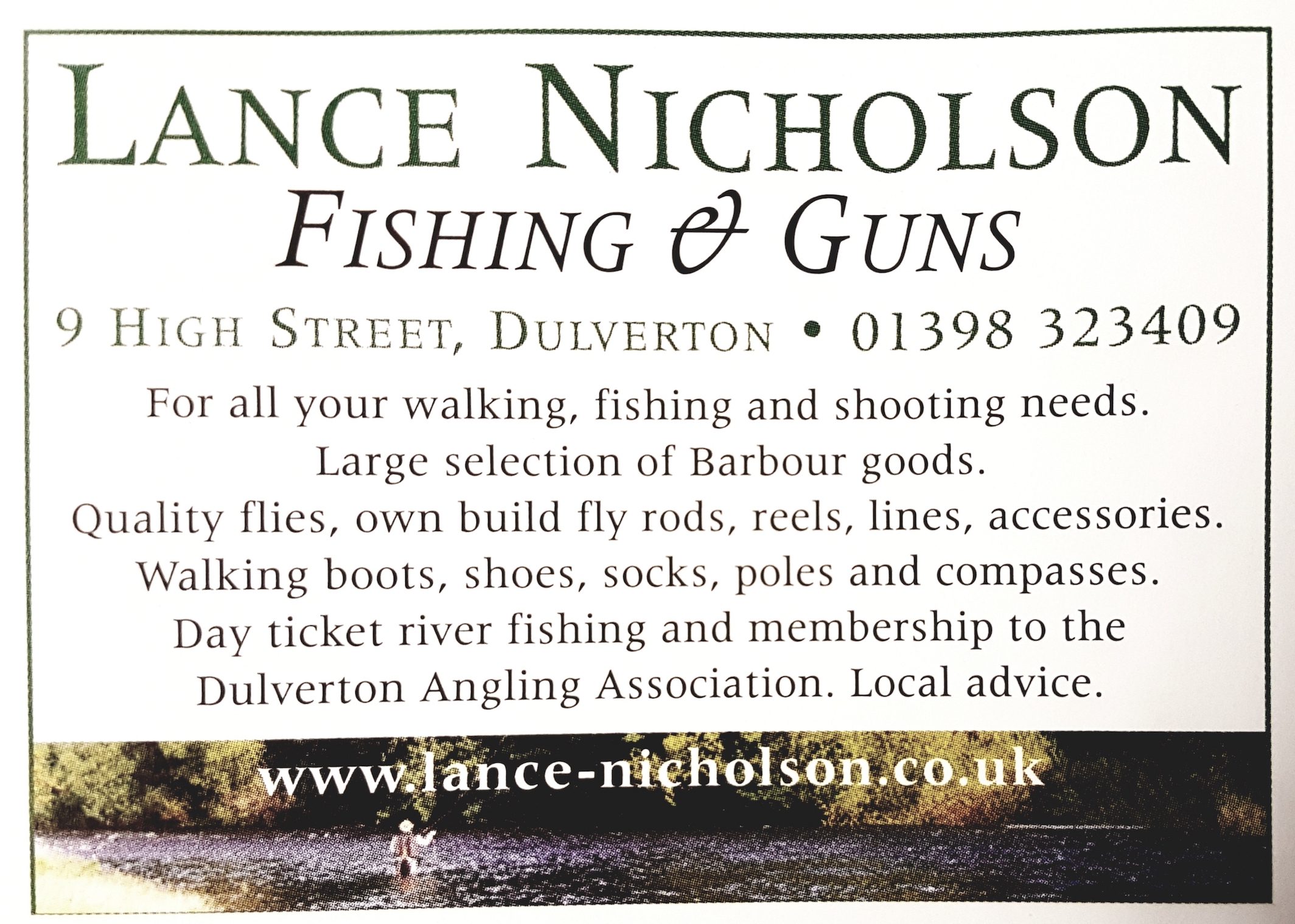 Reserve your copy now…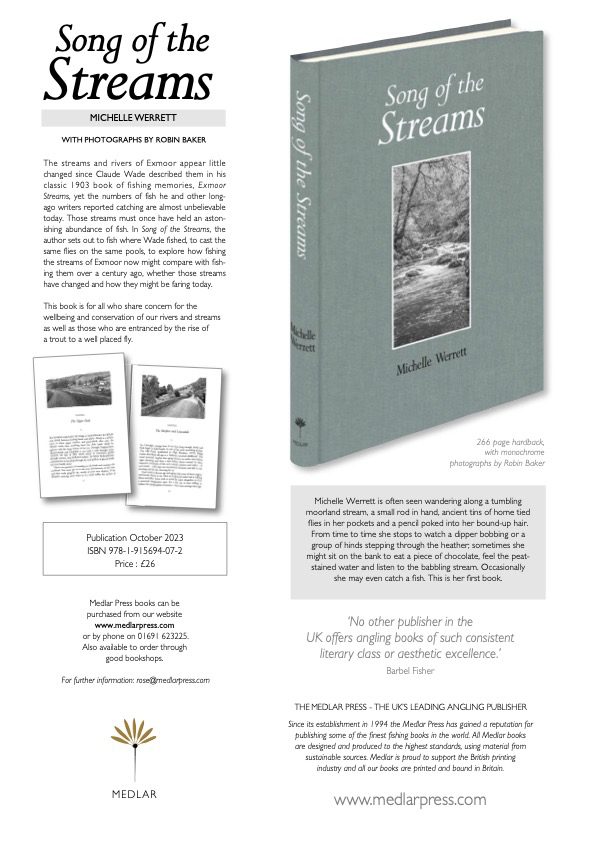 Introduction by Medlar Press
https://www.medlarpress.com
Fishing and Conservation on Exmoor Streams
Inspired by tales of the past gleaned from old fishing books, the author sets out to fish those same waters, to cast the same flies on the same pools, to explore how fishing the streams of Exmoor might compare with fishing them over a century ago, whether those streams have changed and how they might be faring today. Exmoor rivers and streams appear pristine, barely changed since Claude Wade described them in his 1903 book Exmoor Streams, yet the numbers of trout he and other long-ago writers reported catching seem unbelievable today. Those streams must once have held an astonishing abundance of fish.
Modern problems affect even upland streams, yet many good folk are dedicated to their restoration and there is much we can do to help. River conservation work can be fascinating and rewarding as we develop a deeper understanding of river habitats through, for example, managing a balance of light and shade, monitoring aquatic invertebrates and cleaning riverbed spawning gravels then watching for their use when migratory salmon return home from the sea.
Those nail-booted, greenheart wielding fishermen of the past have gone but the streams still run on their wild ways, singing their endless songs to the moor. This book is for all who share concern for the wellbeing and conservation of our rivers and streams as well as those entranced by the rise of a trout to a well-placed fly.