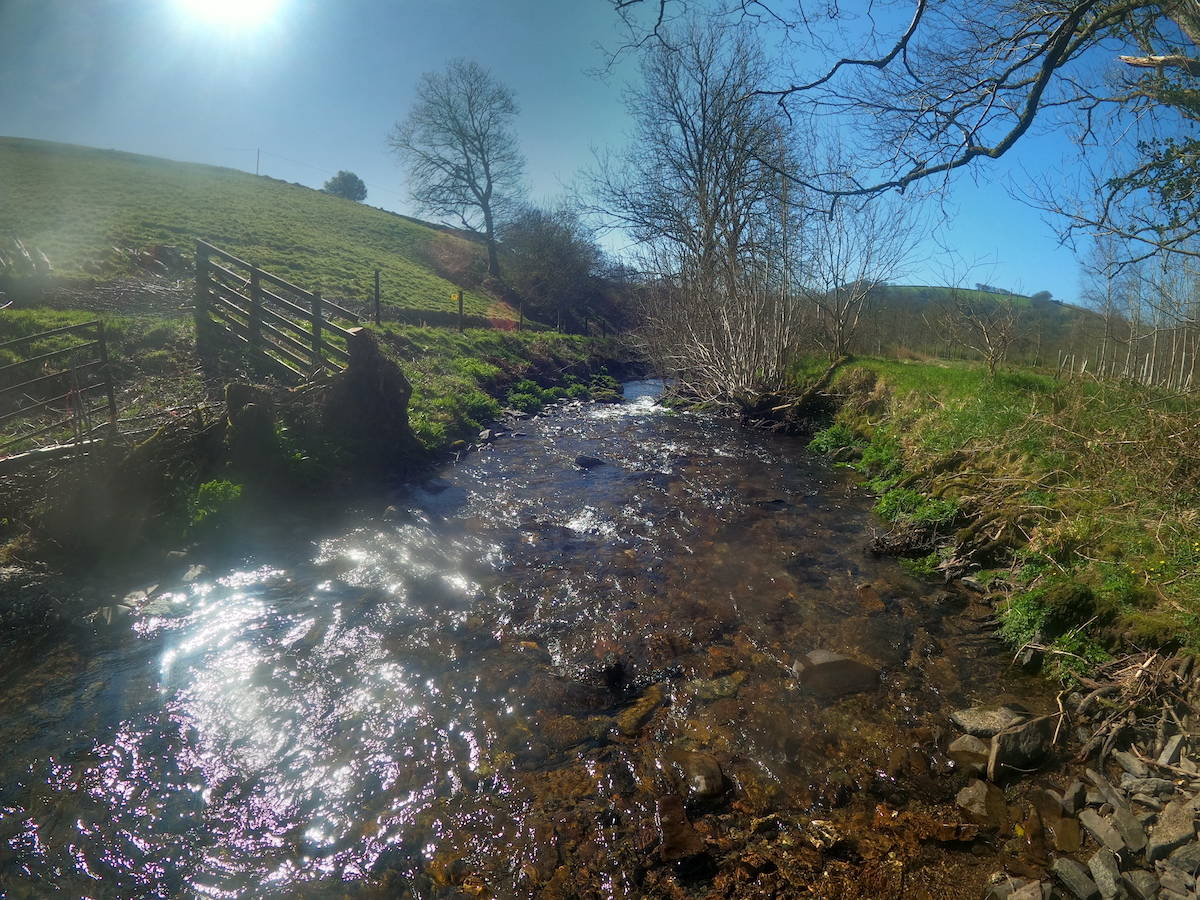 A brilliant blue cloudless sky and a North-East wind are never good for fishing but  despite this it was delightful  exploring this small clear water stream with a New Zealand style set up. This was challenging fishing with no manicured banks and plenty of branches and brambles to snare the flies. As I worked up stream flicking the team of flies into the deeper pockets and riffles it was both frustrating and encouraging to see plenty of trout darting for cover as they caught sight of me trying to be stealthy. I feel sure this will be easier in the evening when the sun is lower in the sky.
Two tiny trout succumb to a dry fly, images of perfection in the clear water their flanks a mixture of gold and crimson spots. It is also encouraging to tempt a small salmon par an indication that salmon have successfully spawned in this water during the winter.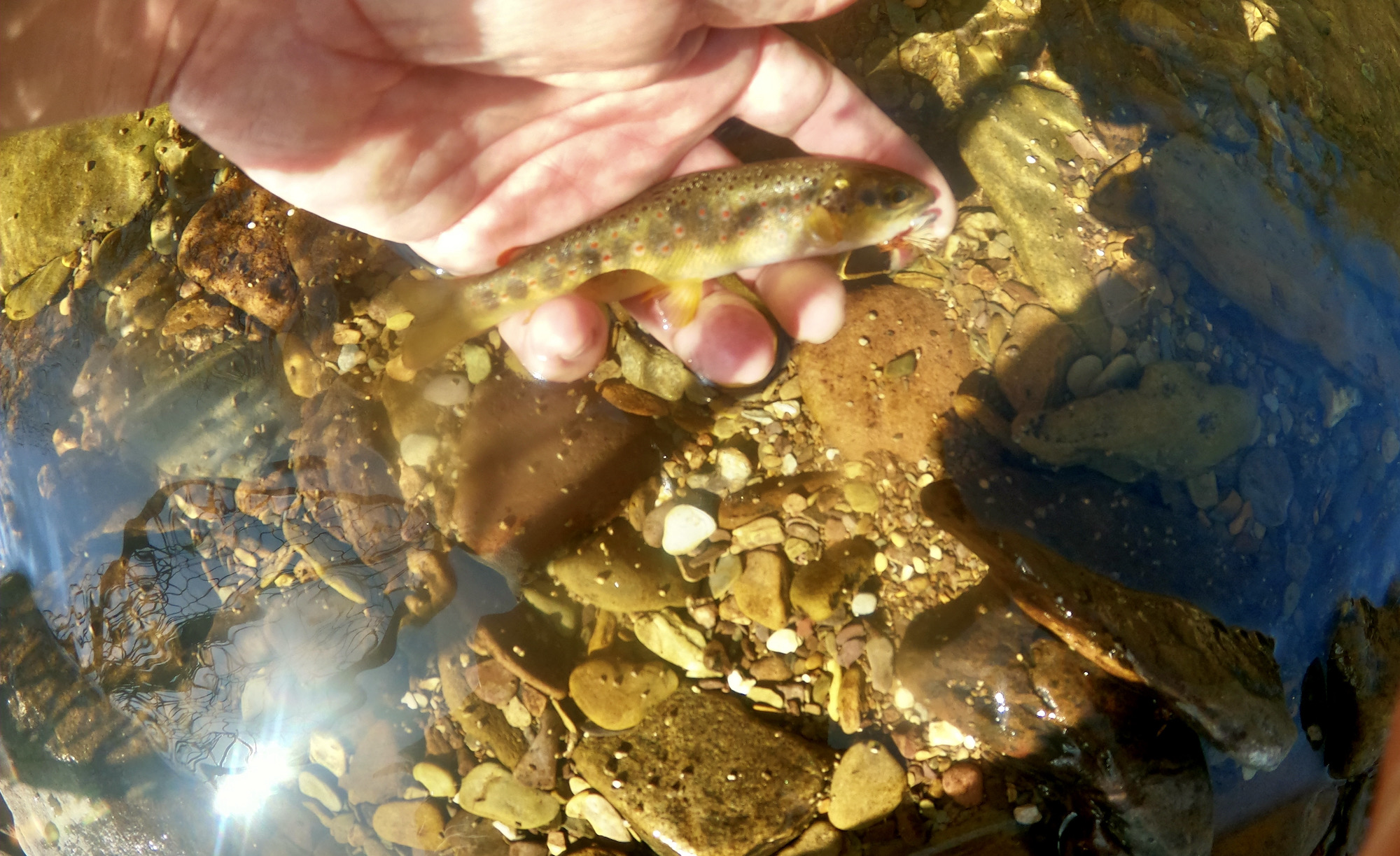 The river weaves its way through woodland, fallen trees, lichen draped branches and wild flowers. Deer footprints in the muddy river side. A squirrel scampers across branches watching me warily. Marsh marigolds, primroses and the smell of wild garlic, Is there a better place than beside a trout stream in early spring?