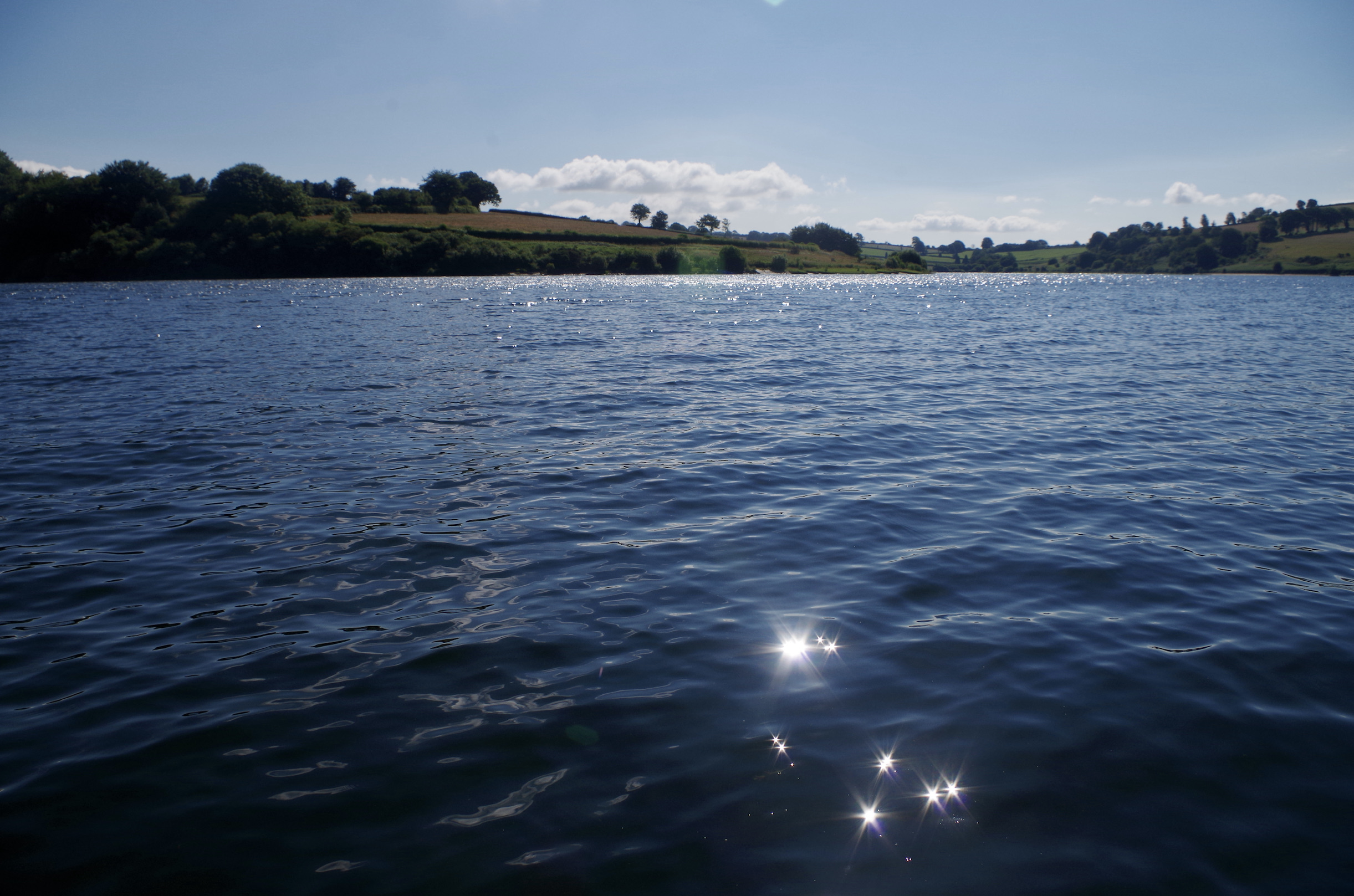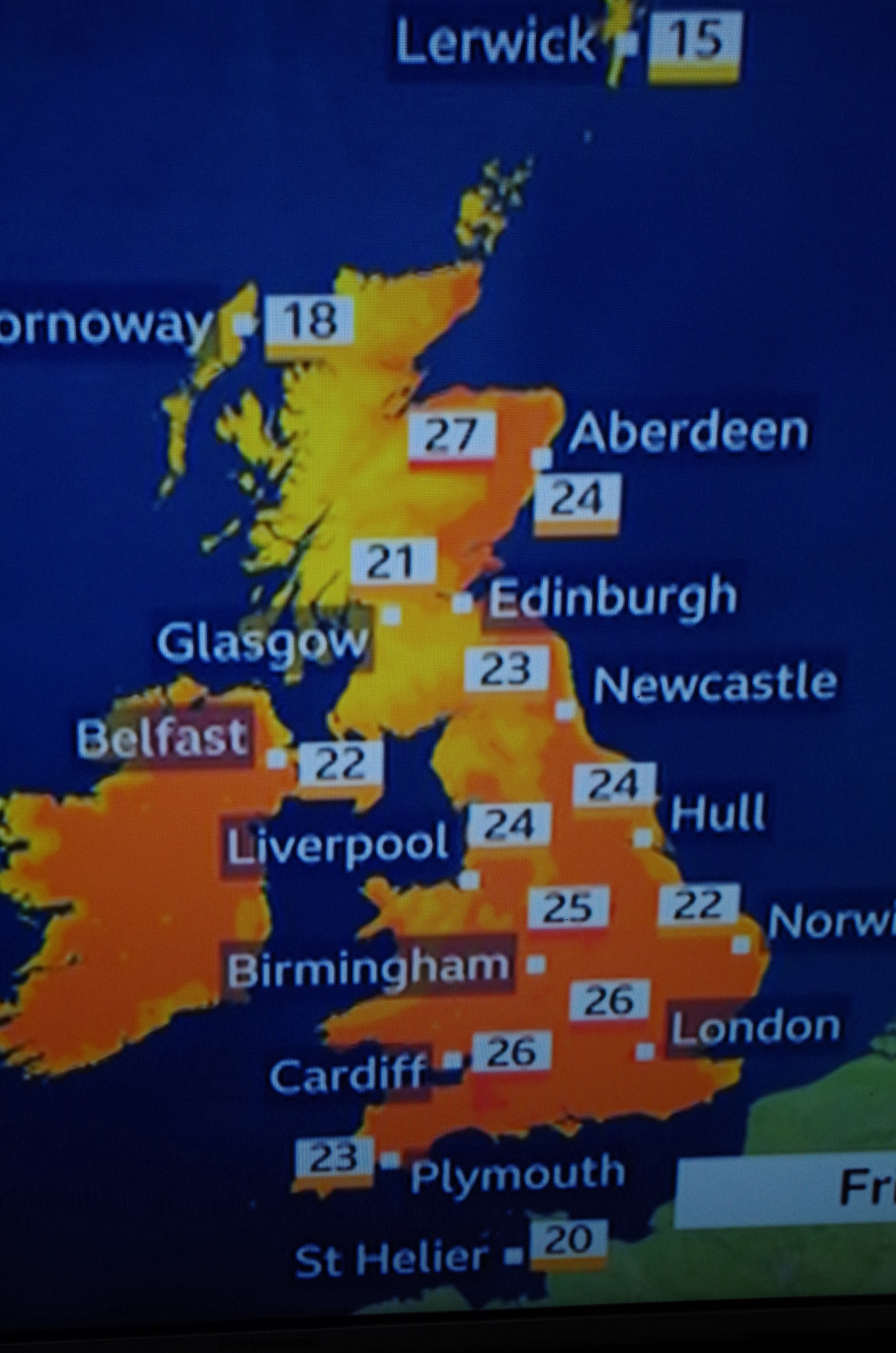 Hot and getting hotter; mid-July the forecast gives wall to wall sunshine with temperatures into the mid-twenties. It's not a perfect day to be heading out trout fishing yet there are worse places to be than floating about on Wimbleball. Part of anglings enjoyment is after all working for a result when conditions are difficult.
I had arranged to meet with Snowbee Ambassador Jeff Pearce to try our luck in the height of summer. We were optimistic as we launched the boat despite the bright sunny conditions and headed for Rugg's Bay for a drift or two. During these hot days of Summer, a boat is a distinct advantage enabling the option to search far and wide for the trout.
Plenty of water, sun cream, sun hats and sunglasses were essentials for today and Jeff had equipped himself with Snowbee's finest.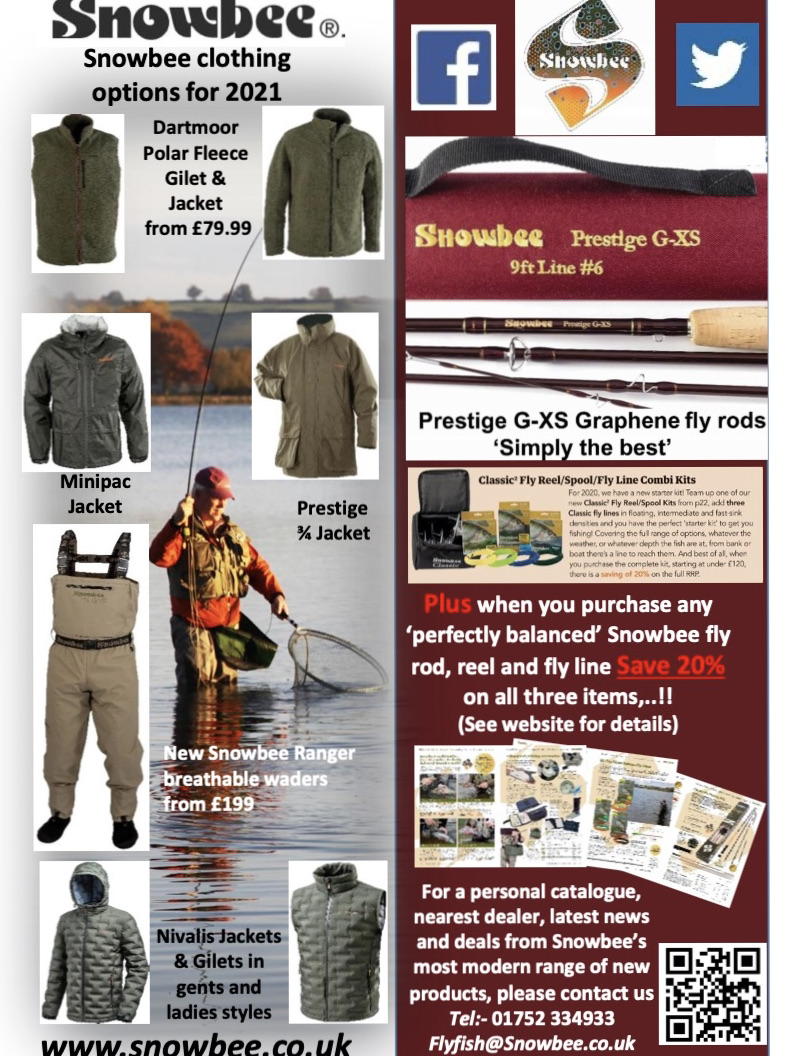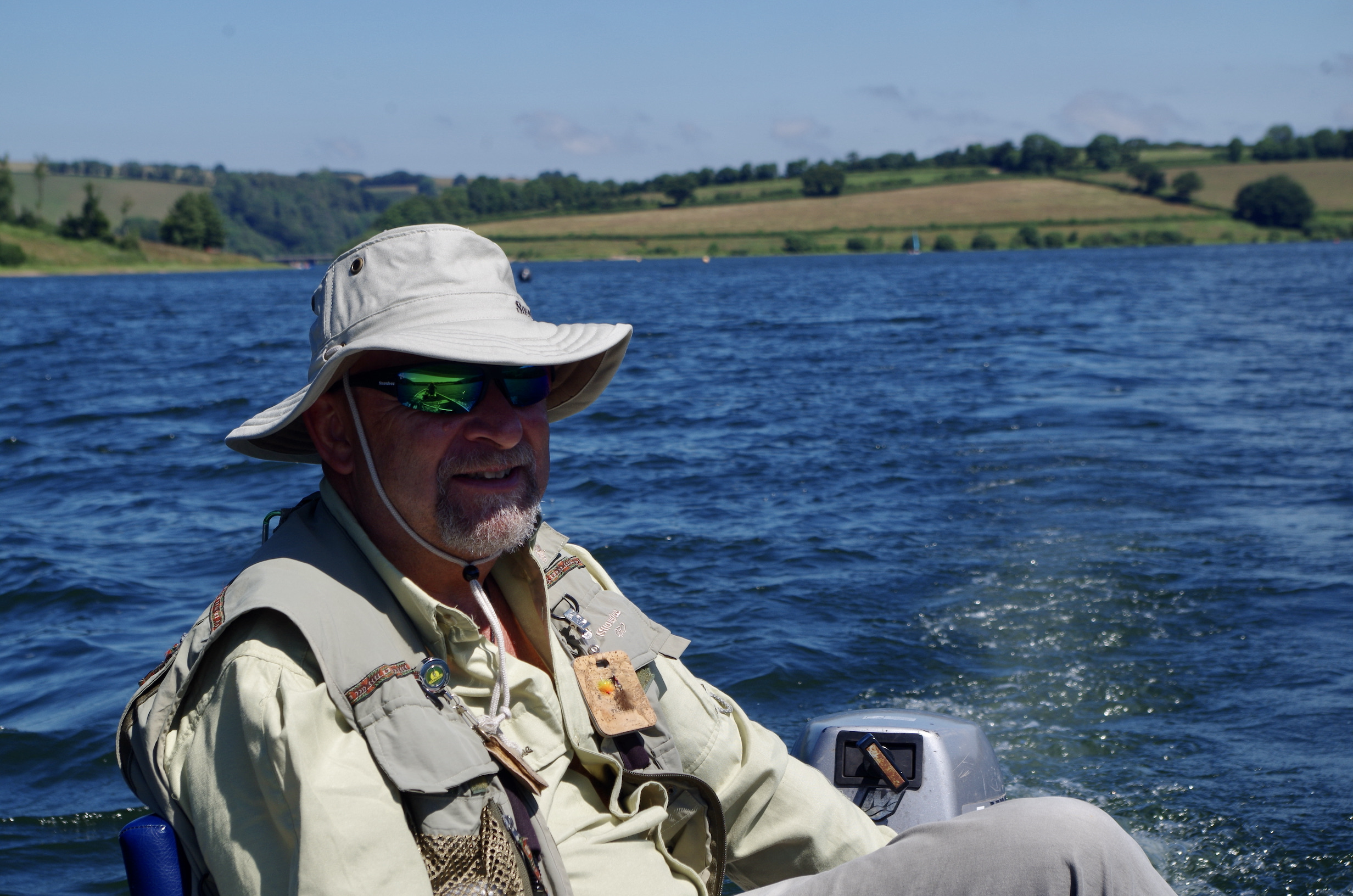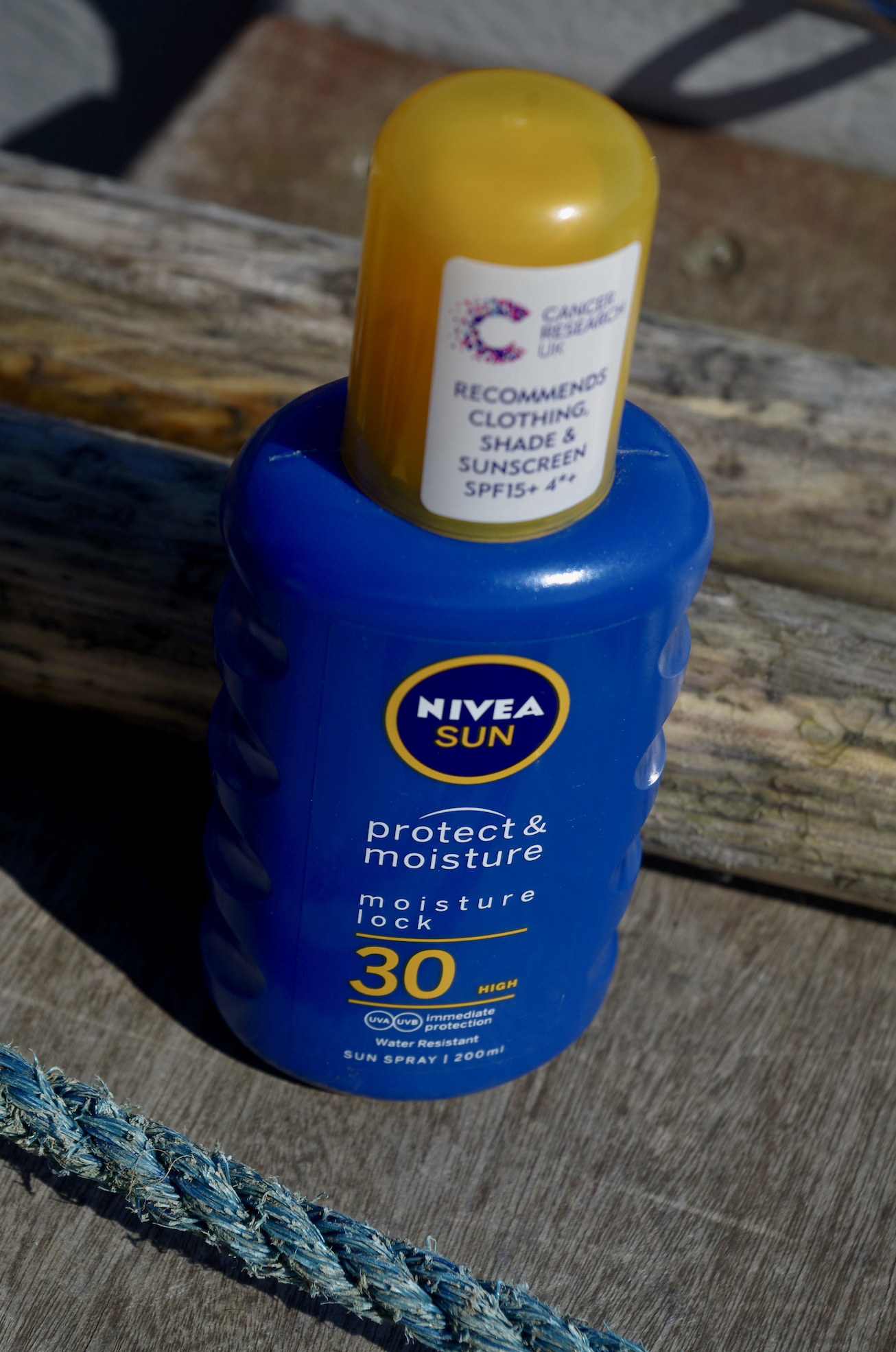 A pleasing breeze was blowing down through the bay as we started our first drift. Jeff elected to start on a floater whilst I went down deep with a blue flash damsel on the point and a bright yellow and orange blob on a dropper. This proved to be a promising tactic as after half a dozen casts a fish was on! Then off! After I lost a couple more Jeff also went down deep  and had a couple of pulls. Eventually after a run of fish on and off I managed to get a hard fighting rainbow to the net.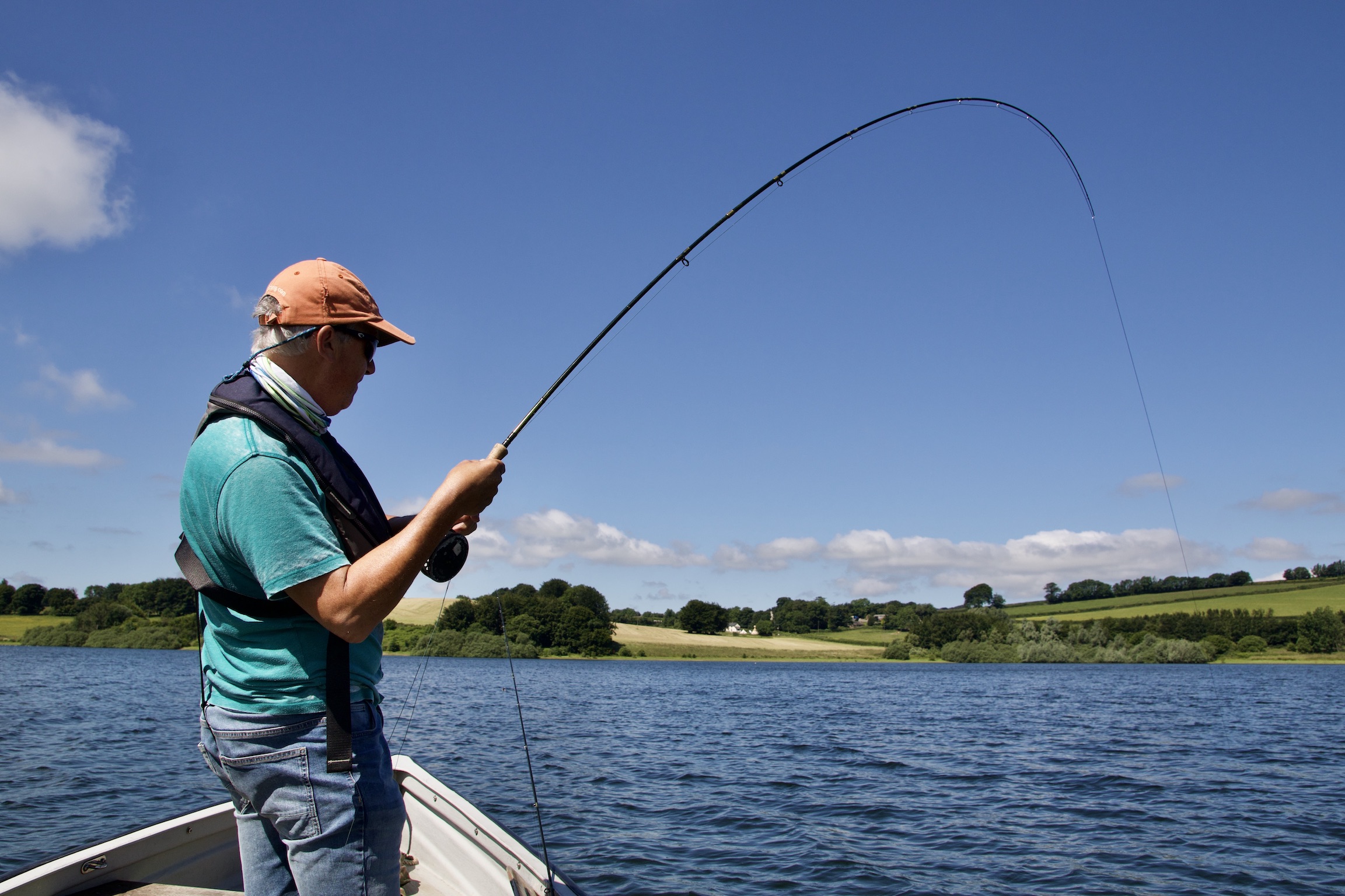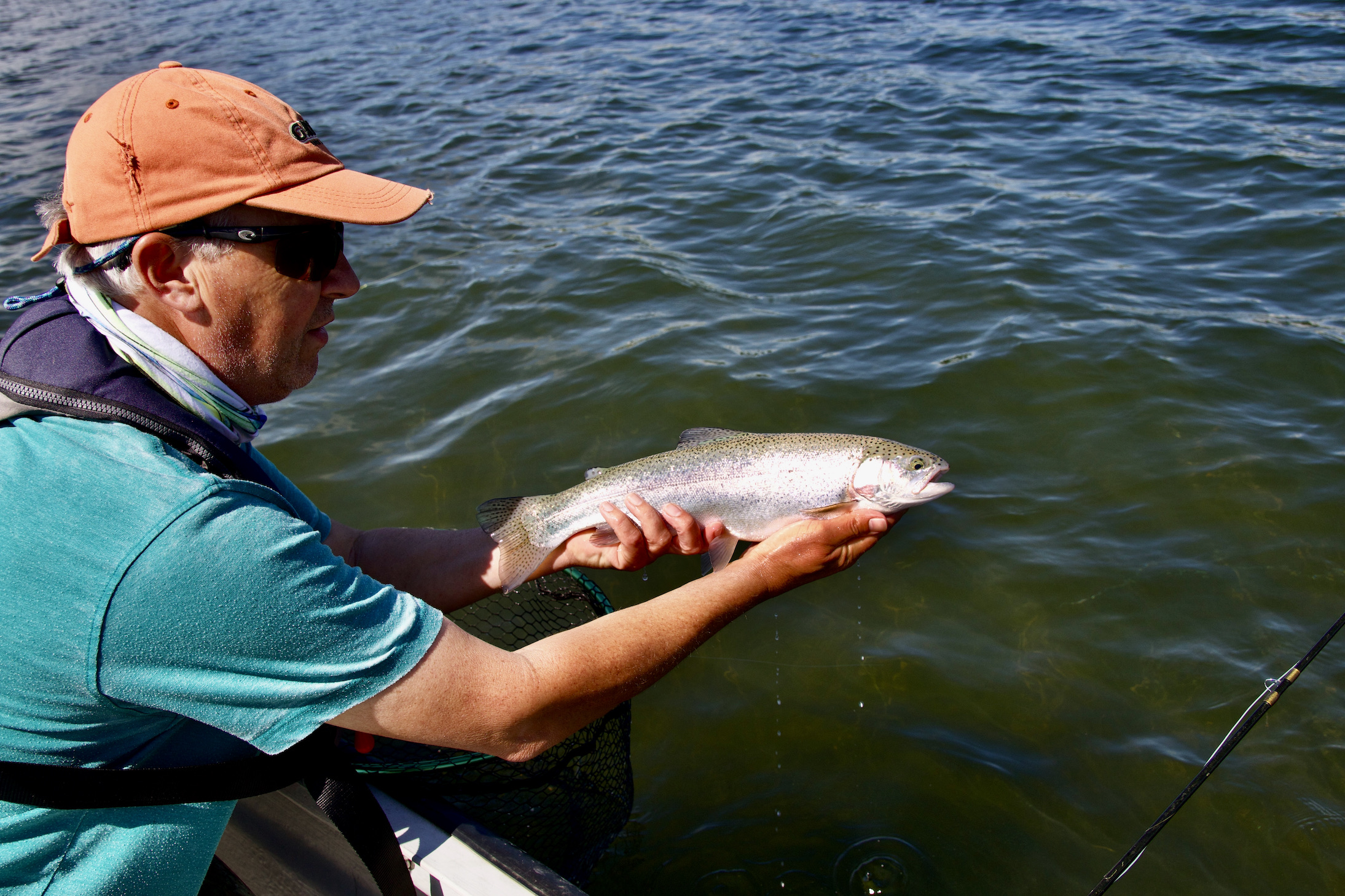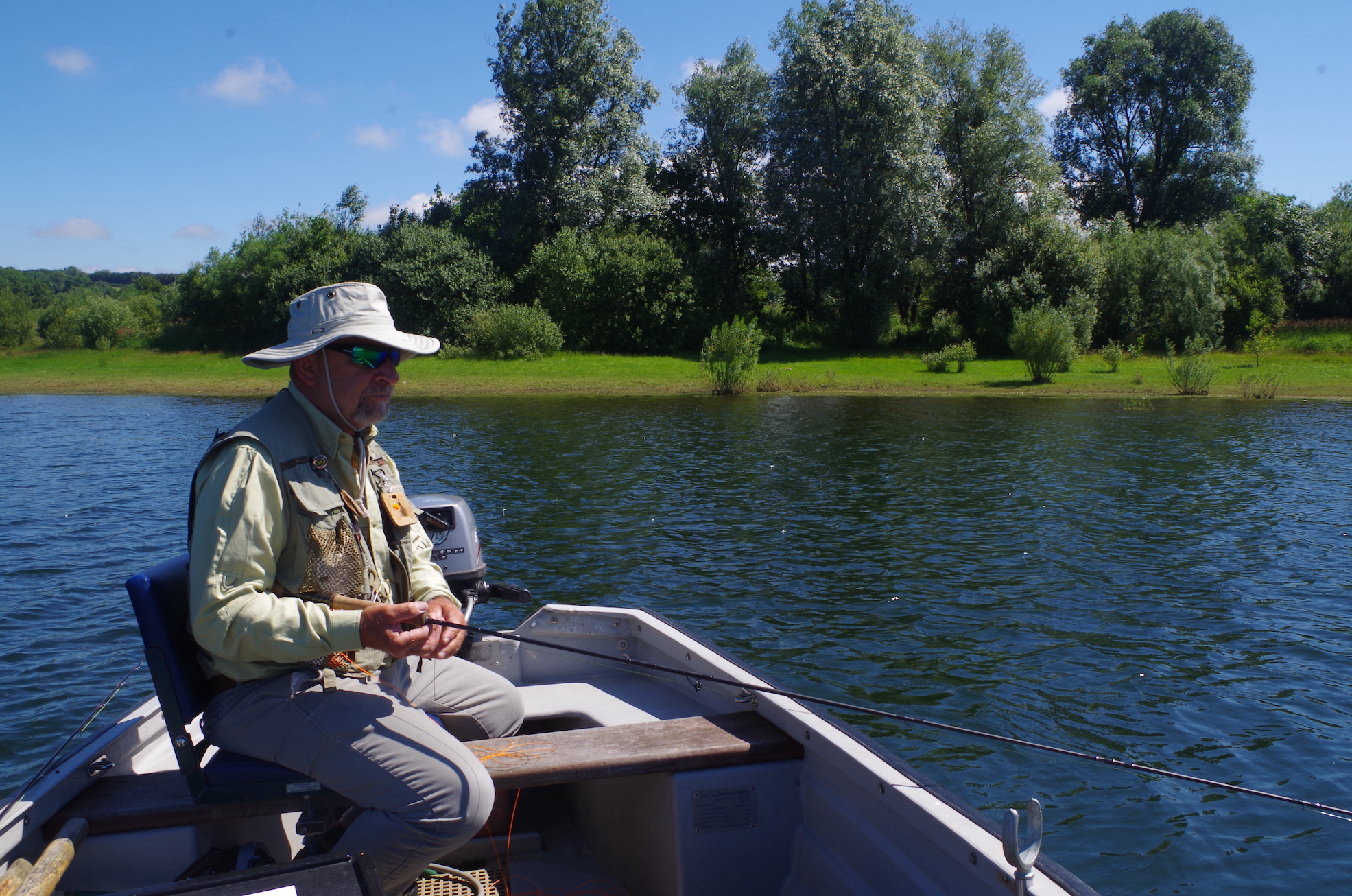 As the middle of the day approached we decided to head off to the deep water near the dam where a few fish had been tempted the previous day using sinking lines and boobies. An angler there reported on some success with several follows and a couple of good rainbows.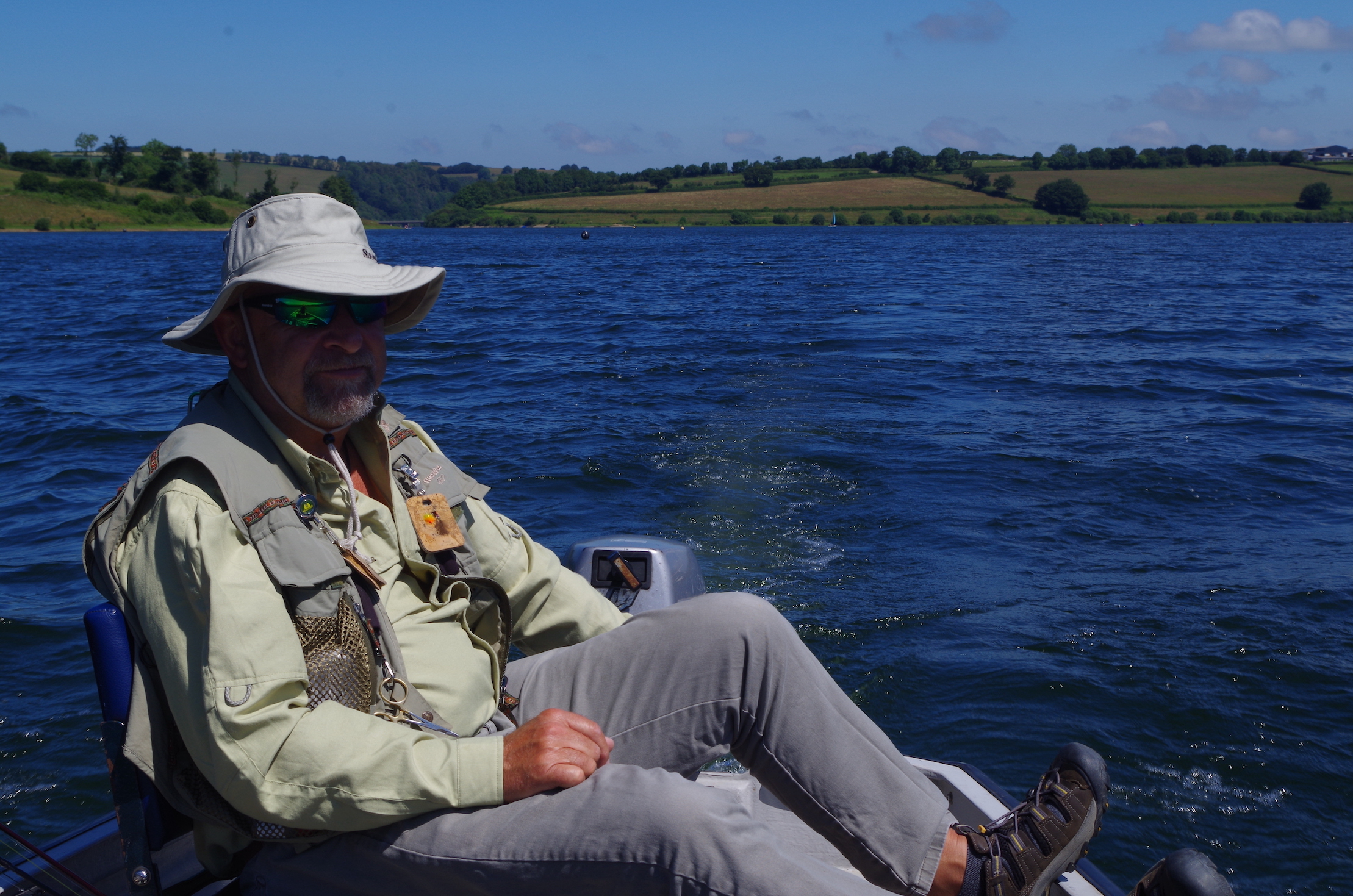 We tried for an hour without success and decided to move into the wooded Upton Arm where we might tempt a wild brown in addition to the rainbows. After half an hour our spirits dropped as expectation started to ebb in the hot sun. We headed back to the deep water where a good rainbow followed my lure close to the boat before turning away.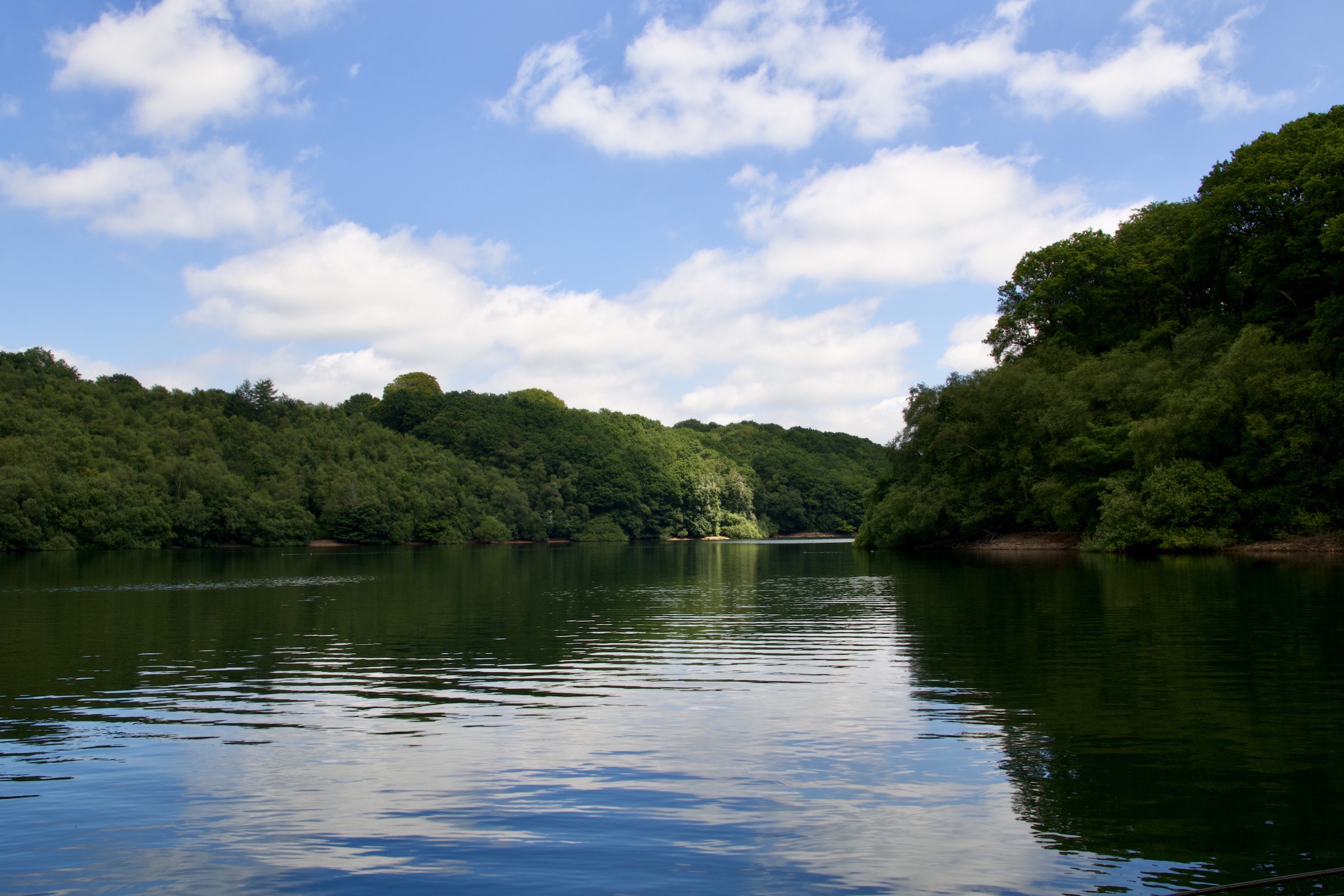 It was now late afternoon and we decided to head right back up to Rugg's and drift in the breeze ensuring we at least covered plenty of water. After ten minutes Jeff's olive damsel was nailed by one of Wimbleball's energetic rainbows. A blank was at least saved, reward for dogged persistence.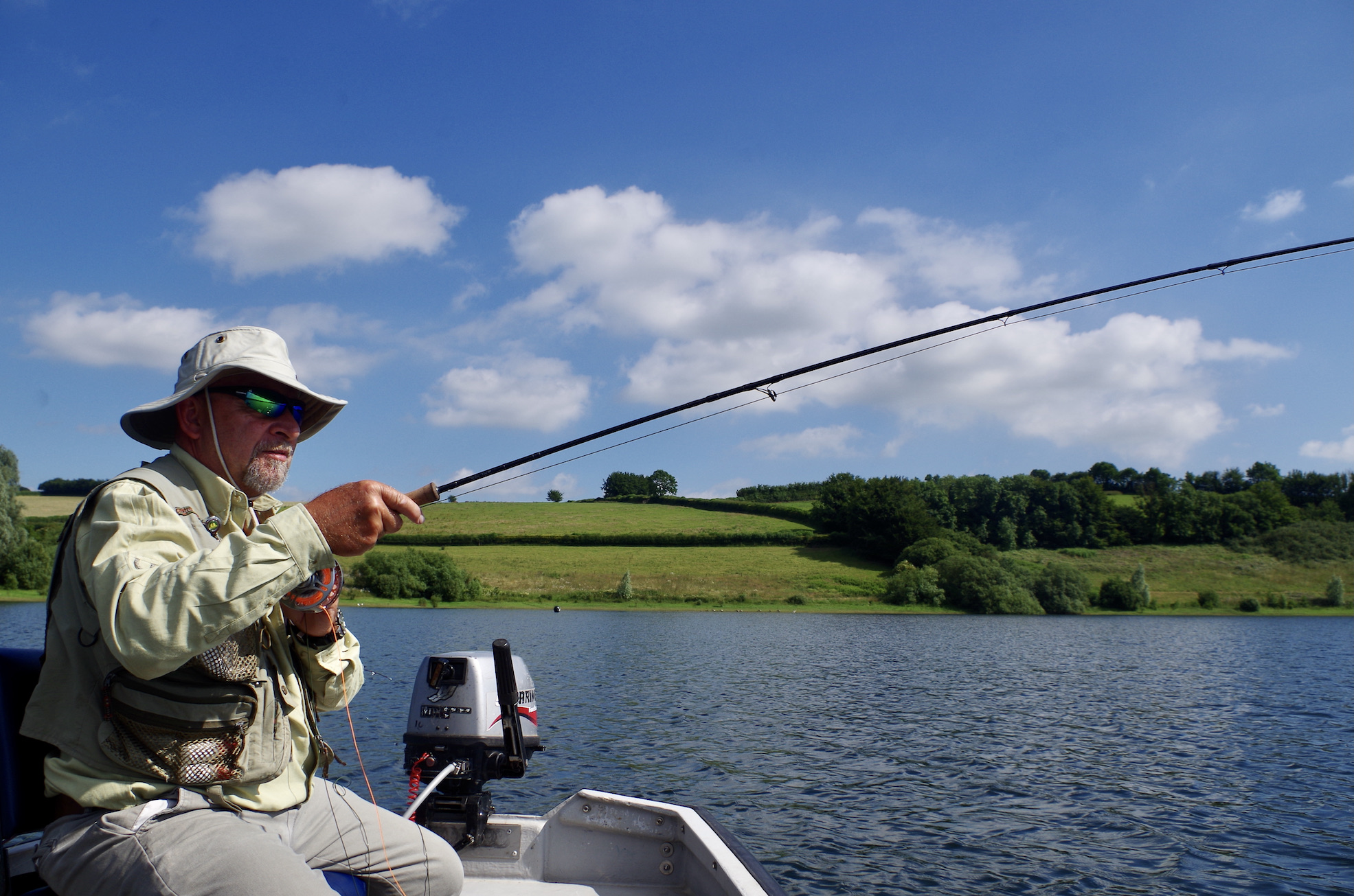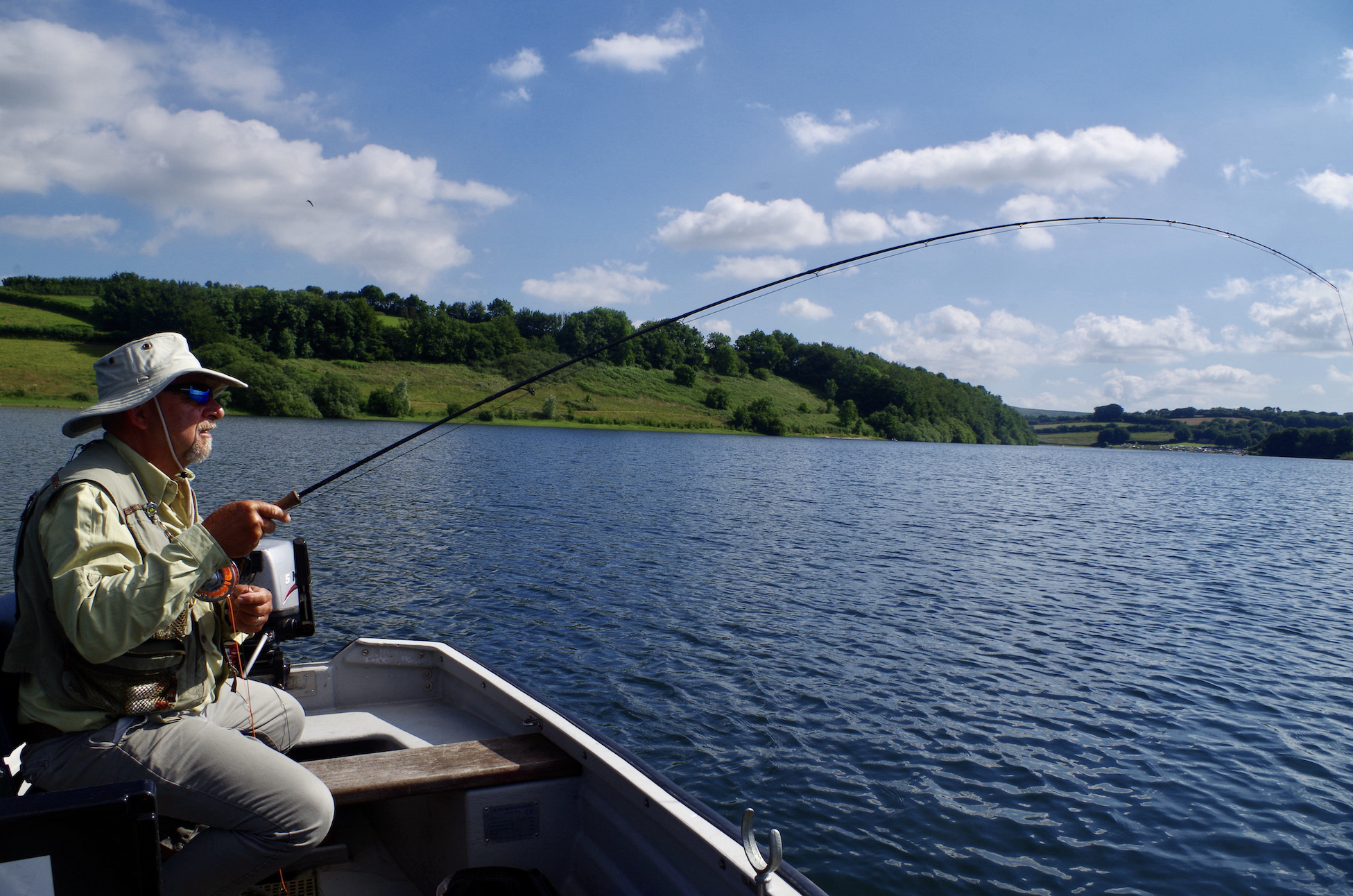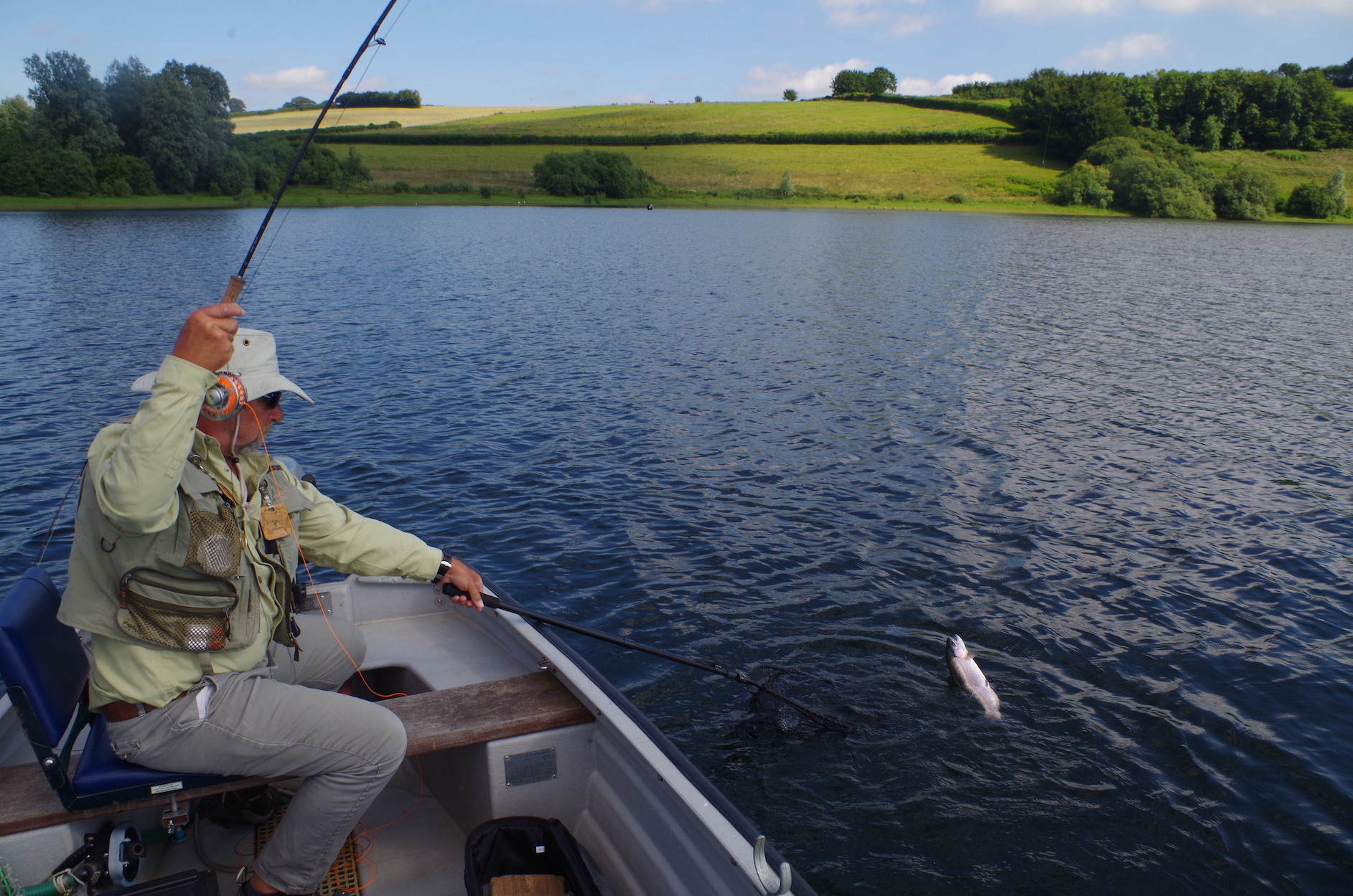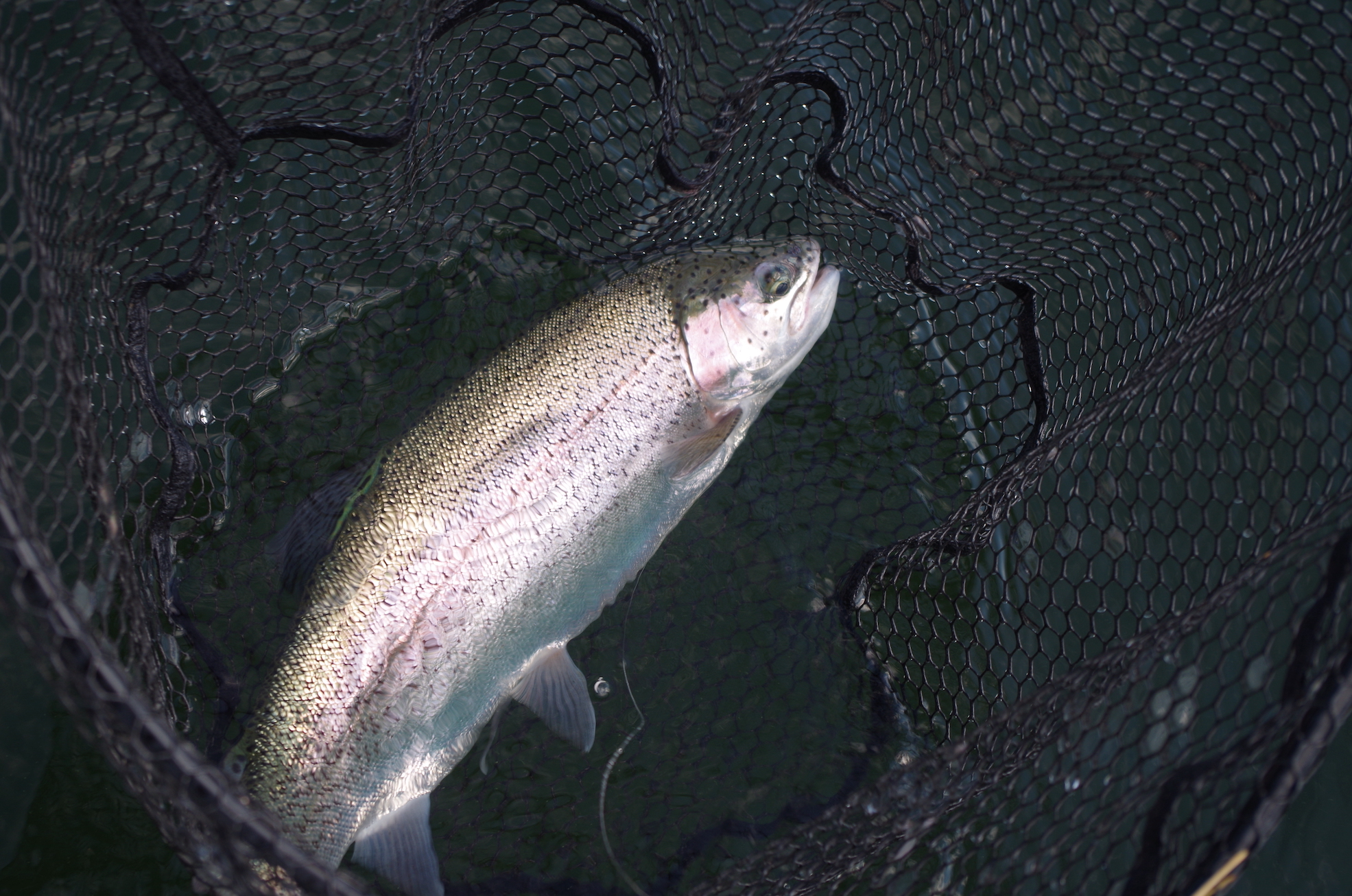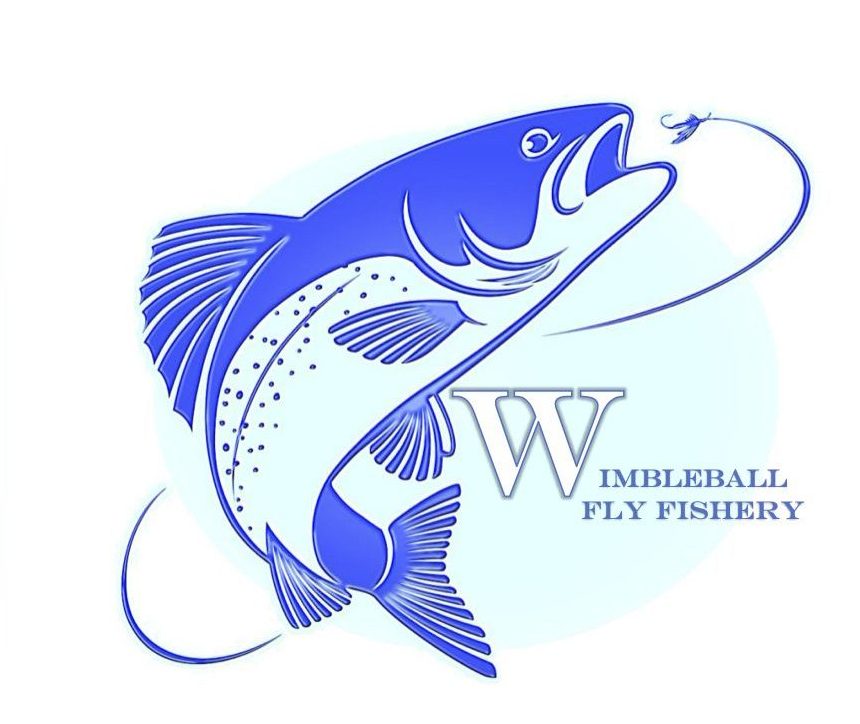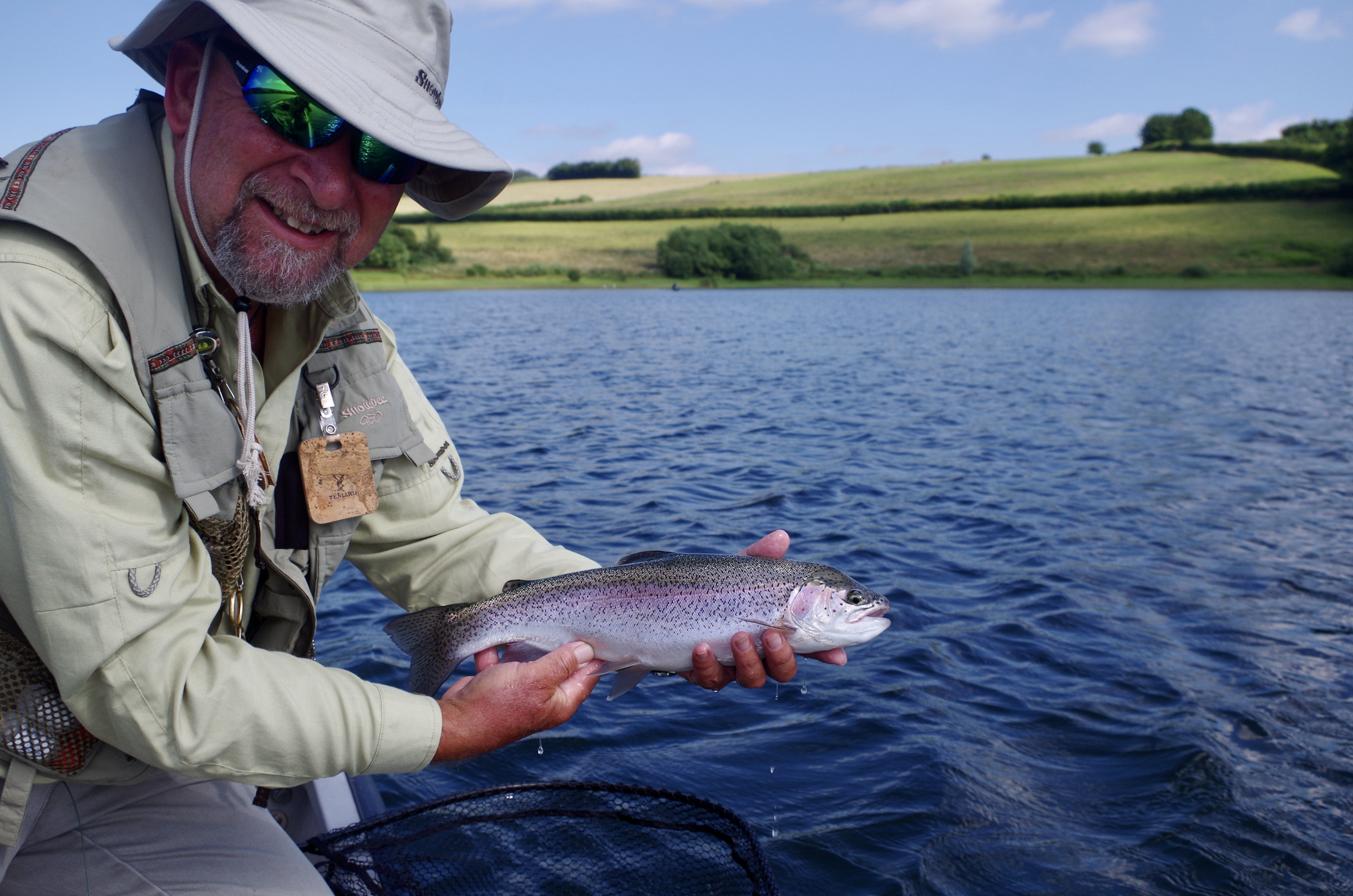 As we drifted the occasional fish was glimpsed following the flies. On one retrieve I was astounded to see a group of good sized rainbows chasing my team of flies before turning away at the last moment. Thinking we had found a shoal we dropped anchor and fished static for an hour giving a floating line and a team of imitative patterns a try. Whilst it was good to slow down and chill for a while I felt that the fish were not feeding and the best hope was a stripped lure or blob to stimulate an aggressive response.
We upped anchor and drifted until we ran out of water, calling it a day at close to 7.00pm after ten hours with just a fish each it had been a hard day's fishing.
A Jamaican proverb: 'Ebry day good fer fishing' – but not ebry day good for catchin fish'.
A phrase for the day and the reason I will be back again whatever the weather.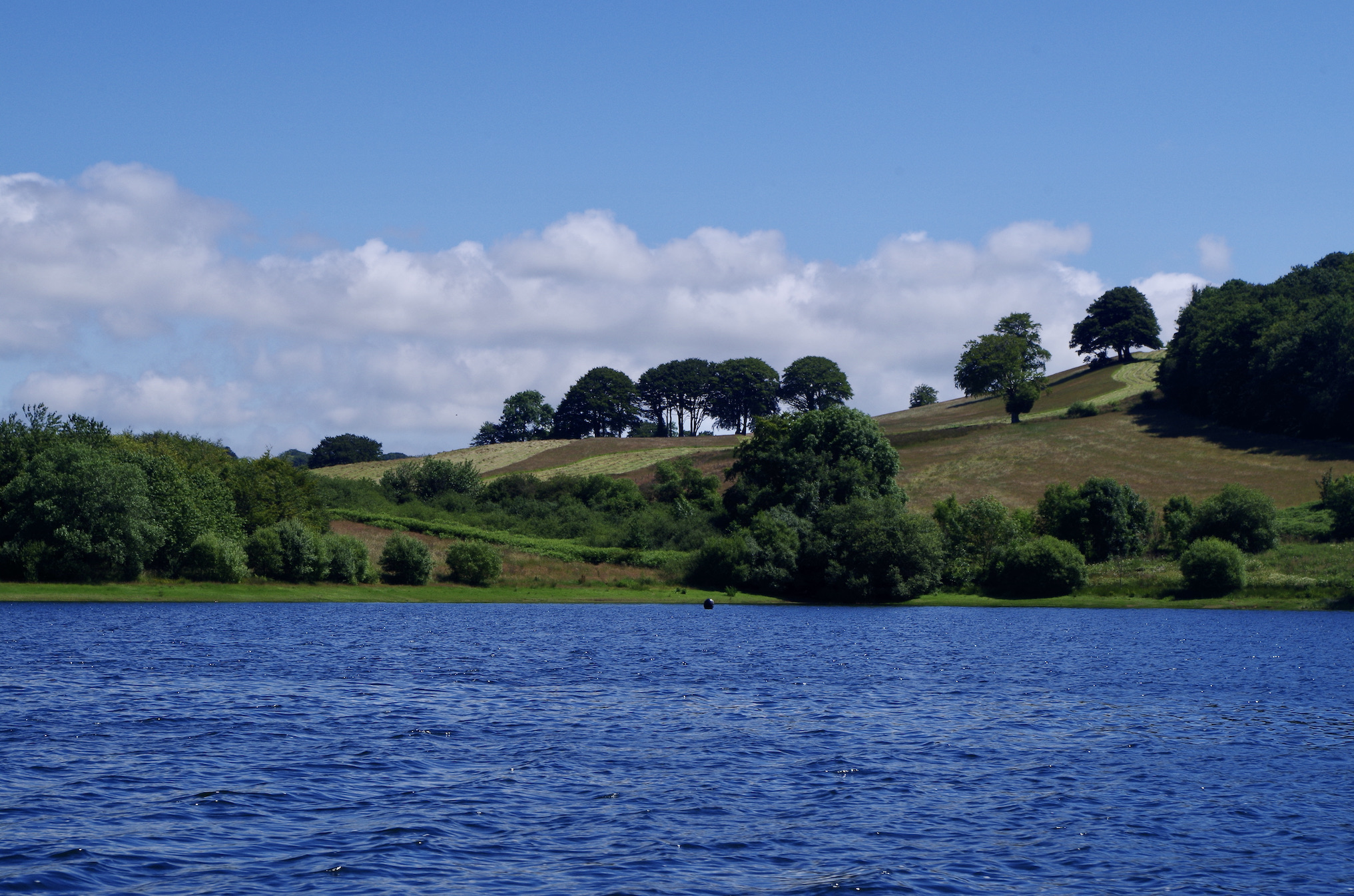 After a long hot day afloat perhaps a cool beer at the George Inn at Brompton Regis? https://thegeorgeinnexmoor.co.uk/?fbclid=IwAR3a8bHVB5iHmbvTNTYunb_jCt1nG-rz9Nm-DLtWYL1cpV408SQdS8VD8pQ