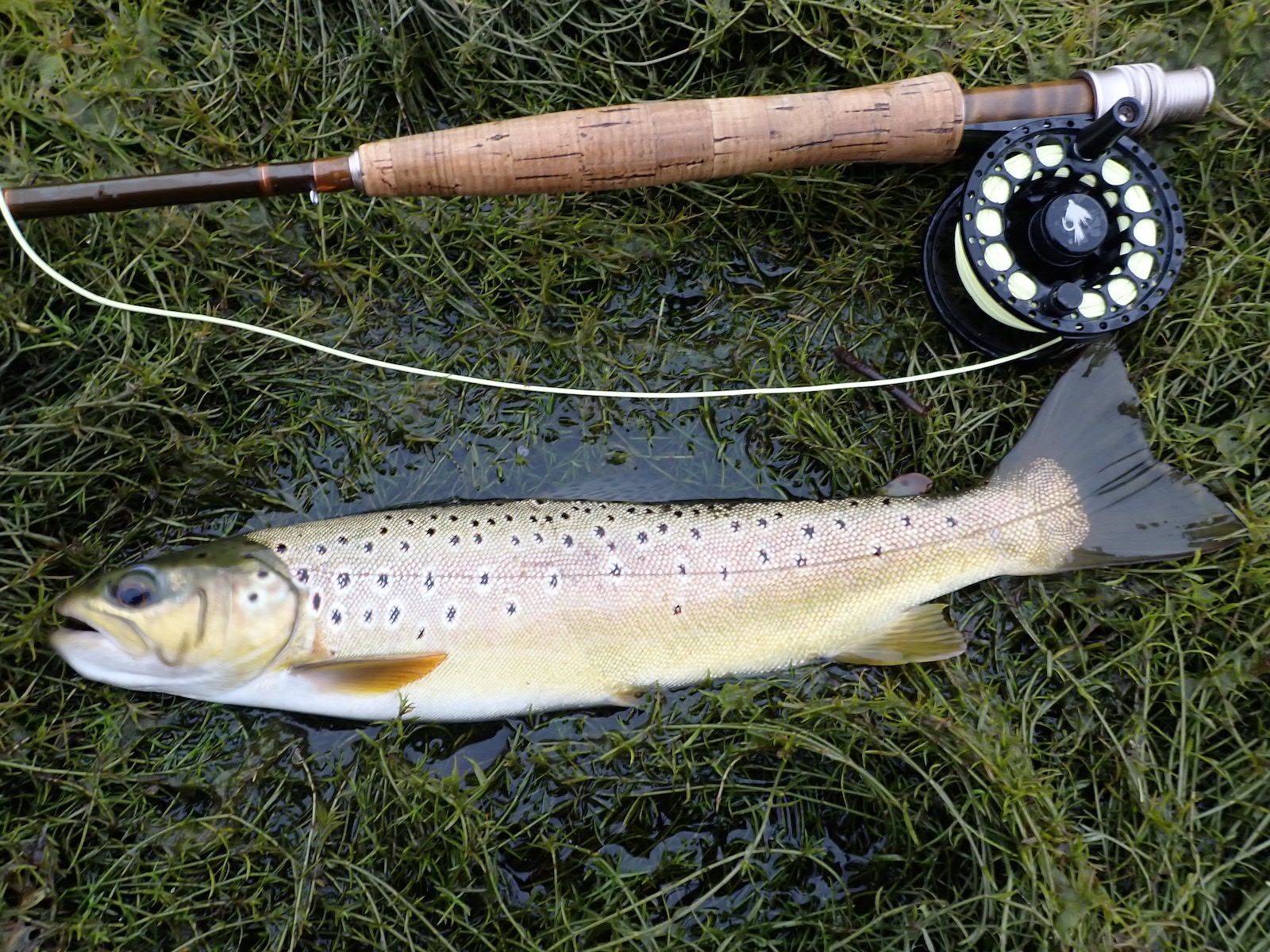 A cool South West wind ruffled the surface of Wistlandpound and mist descended upon the tree lined perimeter as I waded out into the lake. I had left the rod set up since my last visit with a black tadpole on the point and small black pennel variant on a dropper. I commenced to search the water and after ten minutes hooked into my first brown trout of the evening a valiant scrapper of perhaps 10″. This was only a short session but proved to a good one. During the next hour I banked ten trout up to 12″ and on one cast even managed a brace with one on each fly.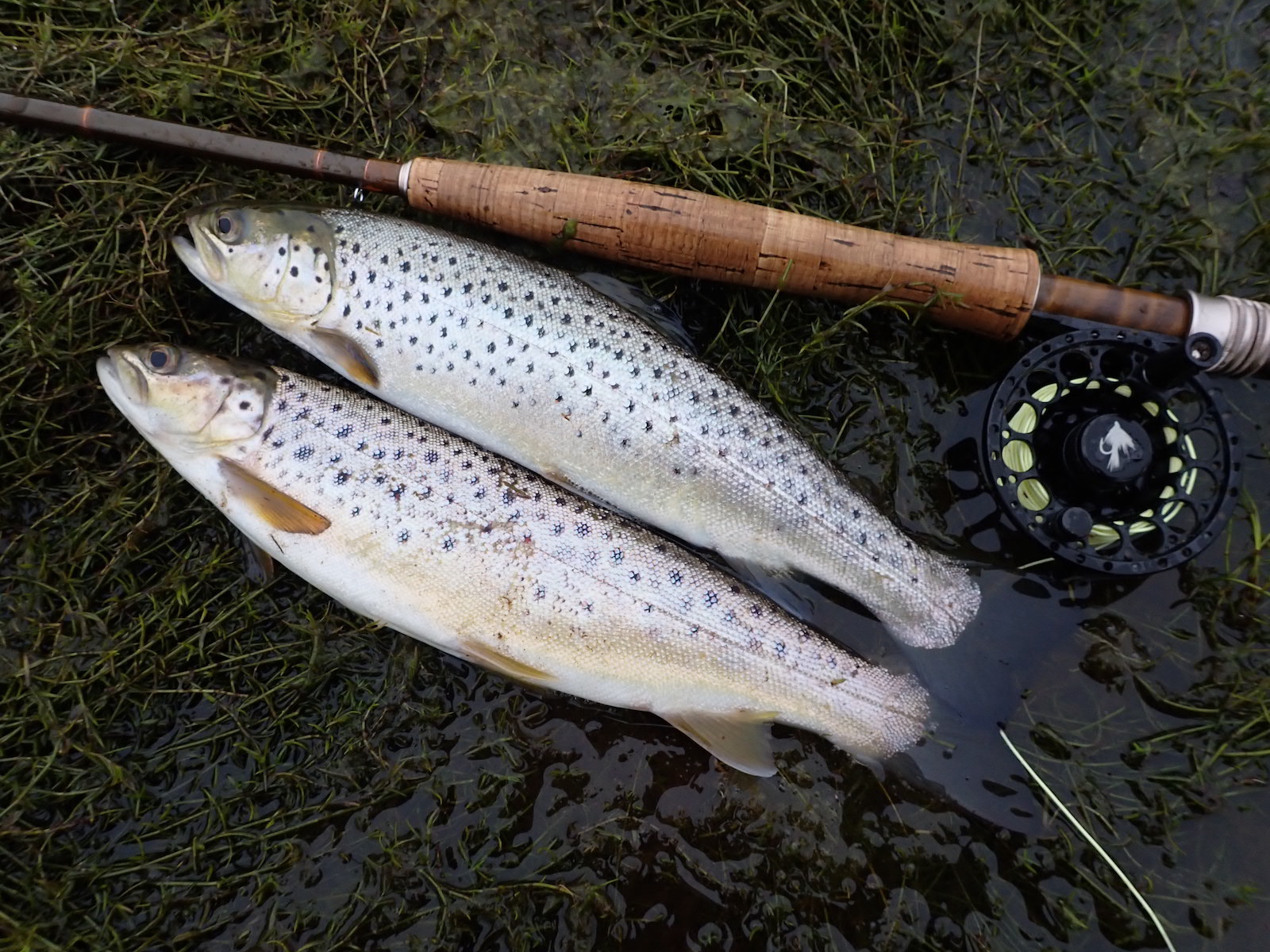 I wondered if the rudd would still be present in the shallow inlet and wandered up for a cast or two. Six rudd later I returned to the trout area and added another brownie to the total as the light faded from the day.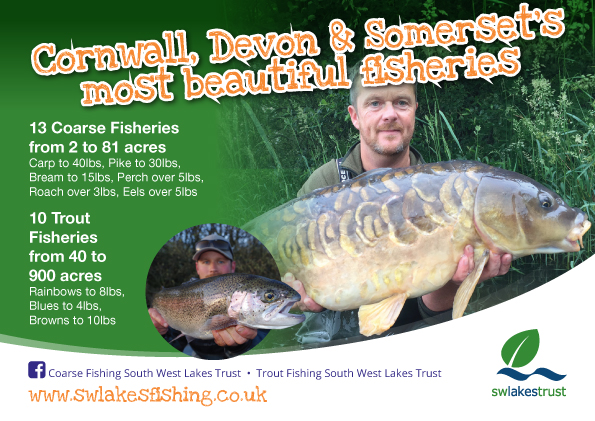 The following morning I decided to head for a short session on the Torridge once again targeting brown trout as with river levels now very low there was little chance of a salmon.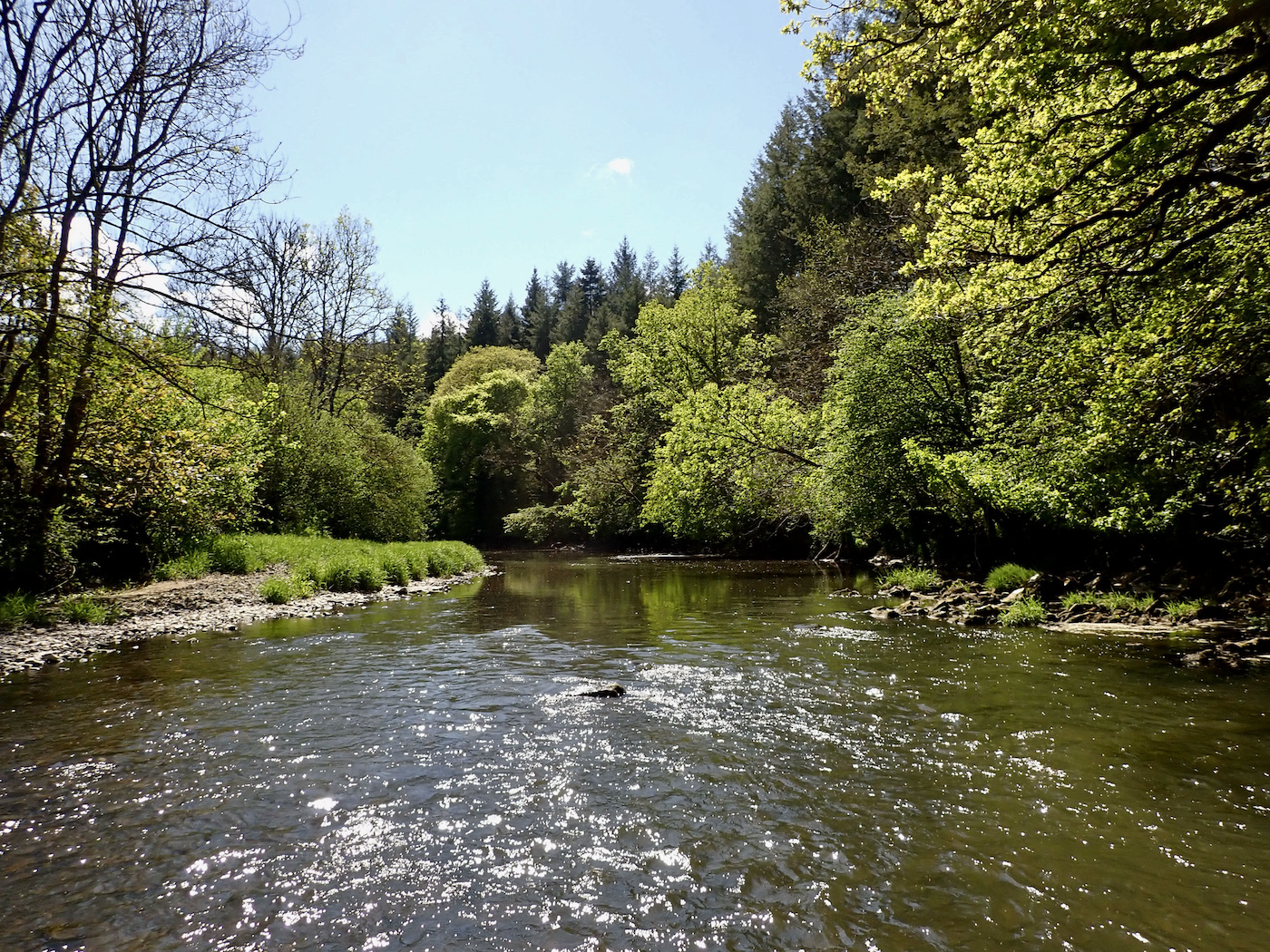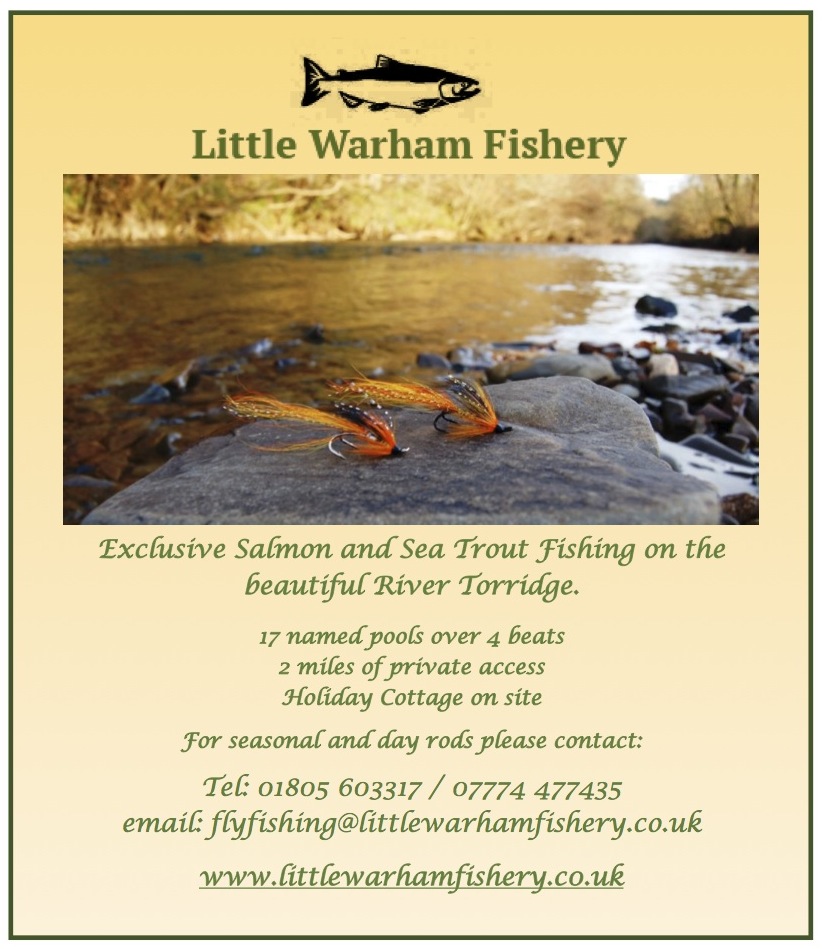 It was a delight to be wading in the cool waters with lush green growth all around. I started out with a new Zealand style set up and hooked a brown trout of perhaps 8oz after a few casts but it came adrift after a brief tussle.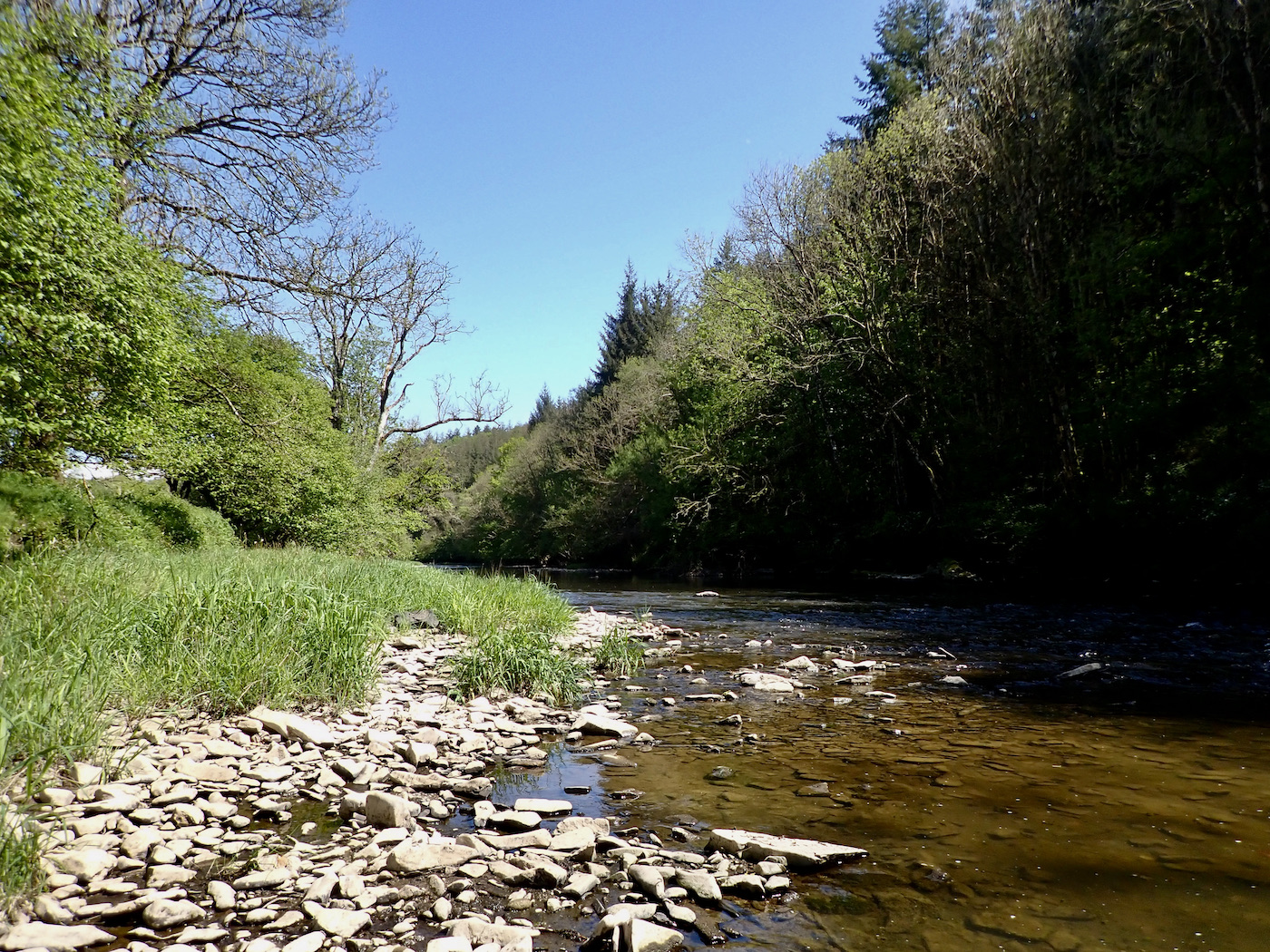 It was good to see plenty of fry darting about in the margins and a few toad tadpoles. I was hoping to spot a few rising fish but they were very few and far between. At the top of the beat I changed over to a pair of nymphs and tried drifting these over promising lies to no avail. With only a short time left a few fish started to rise and I hastily changed over to a dry fly. I flicked the fly into the streamy run where I had spotted the rising fish. A glance at the time and I realised that my time was almost up.  One more cast… a splashy rise and I was into a 12″ brownie to save a blank session.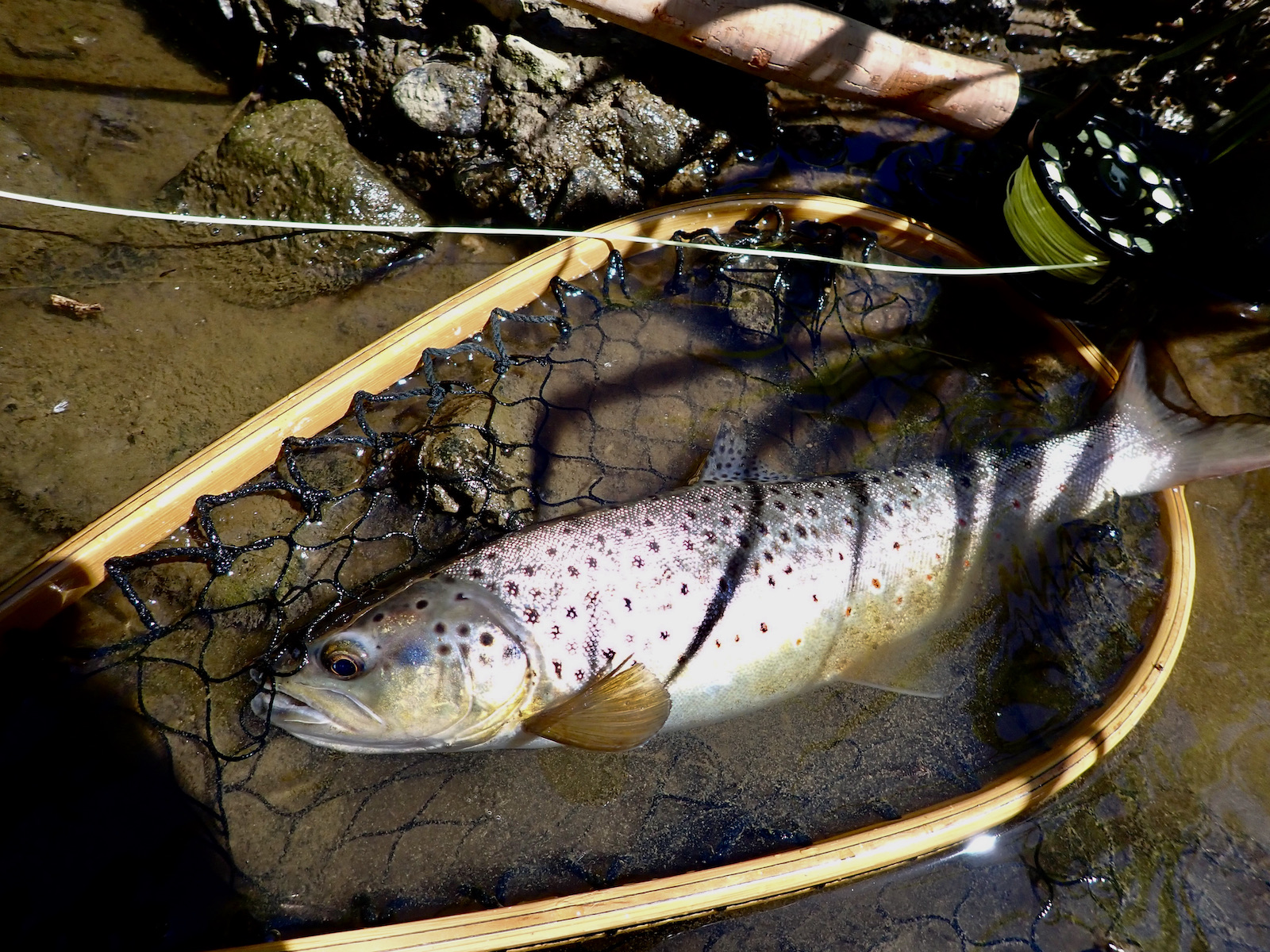 One of the joys of fly fishing is the lack of preparation required. Just pick up the rod and head to the waters edge.