A bitter North East wind blew down through the Bristol Channel making fishing conditions difficult for the dozen who booked into Combe Martin Sea Angling Clubs Lee to Lee Competition on Sunday 27th November. I was fortunate to take top spot with a specimen bull huss weighing 10lb 9oz that was tempted on high water using an Ammo Bluey, mackerel and squid cocktail presented on a pennel rig using 6/0 Sakuma Manta Extras. Thanks to Rob Scoines who got soaked through whilst netting the fish amidst a torrent of spray.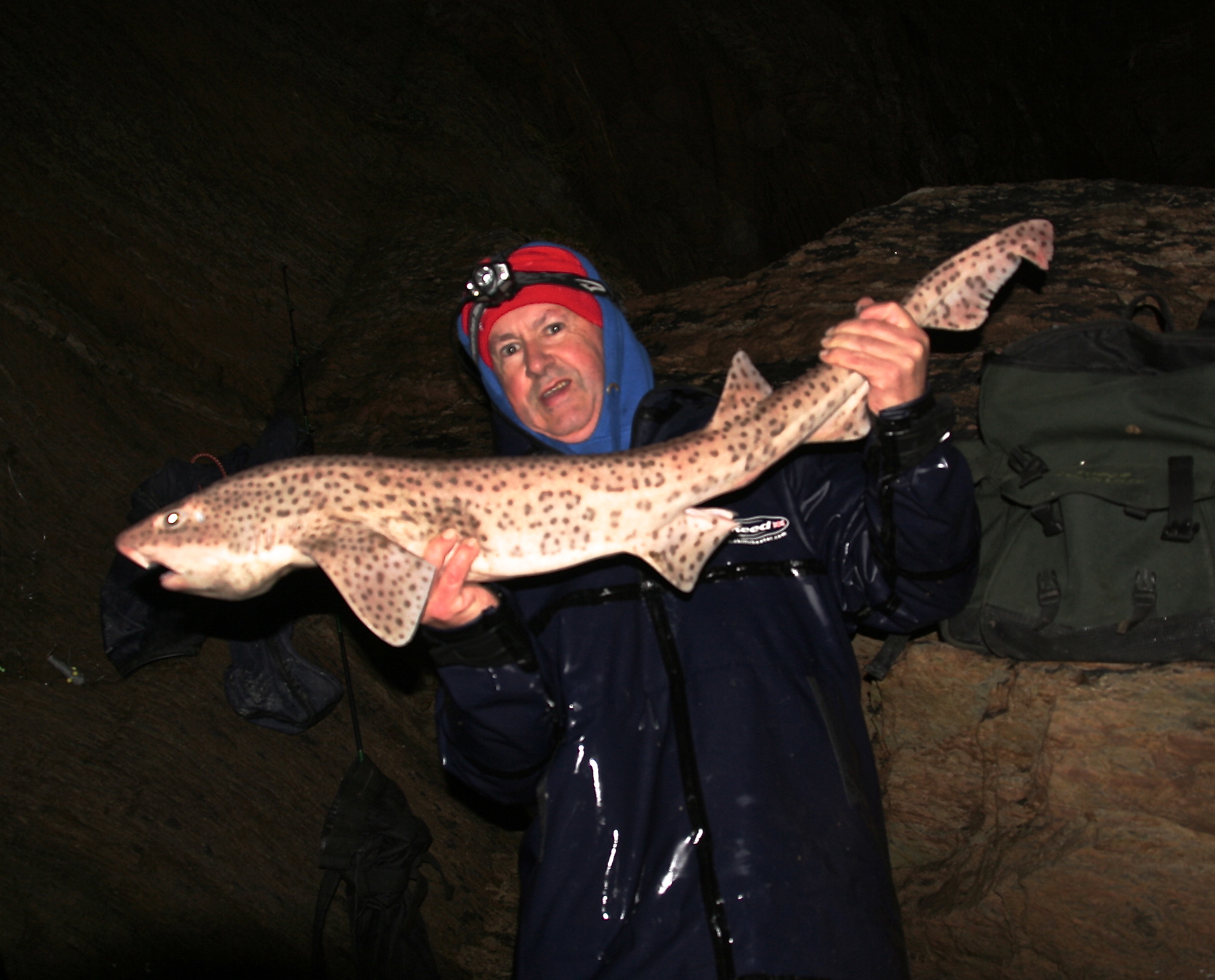 Wayne Thomas – bull huss 10lb 9oz
Daniel Welch took second spot in the competition with a pouting of 15oz and Ross Stanway third with a dogfish of 1lb 11oz. Daniel Welch also landed a pleasing pollock of 2lb 10.5oz. A few other dogfish, rockling and small conger were landed.