The latest news from Zenia at the prolific Anglers Paradise complex.. Don't forget that many of the lakes are also open to day ticket anglers.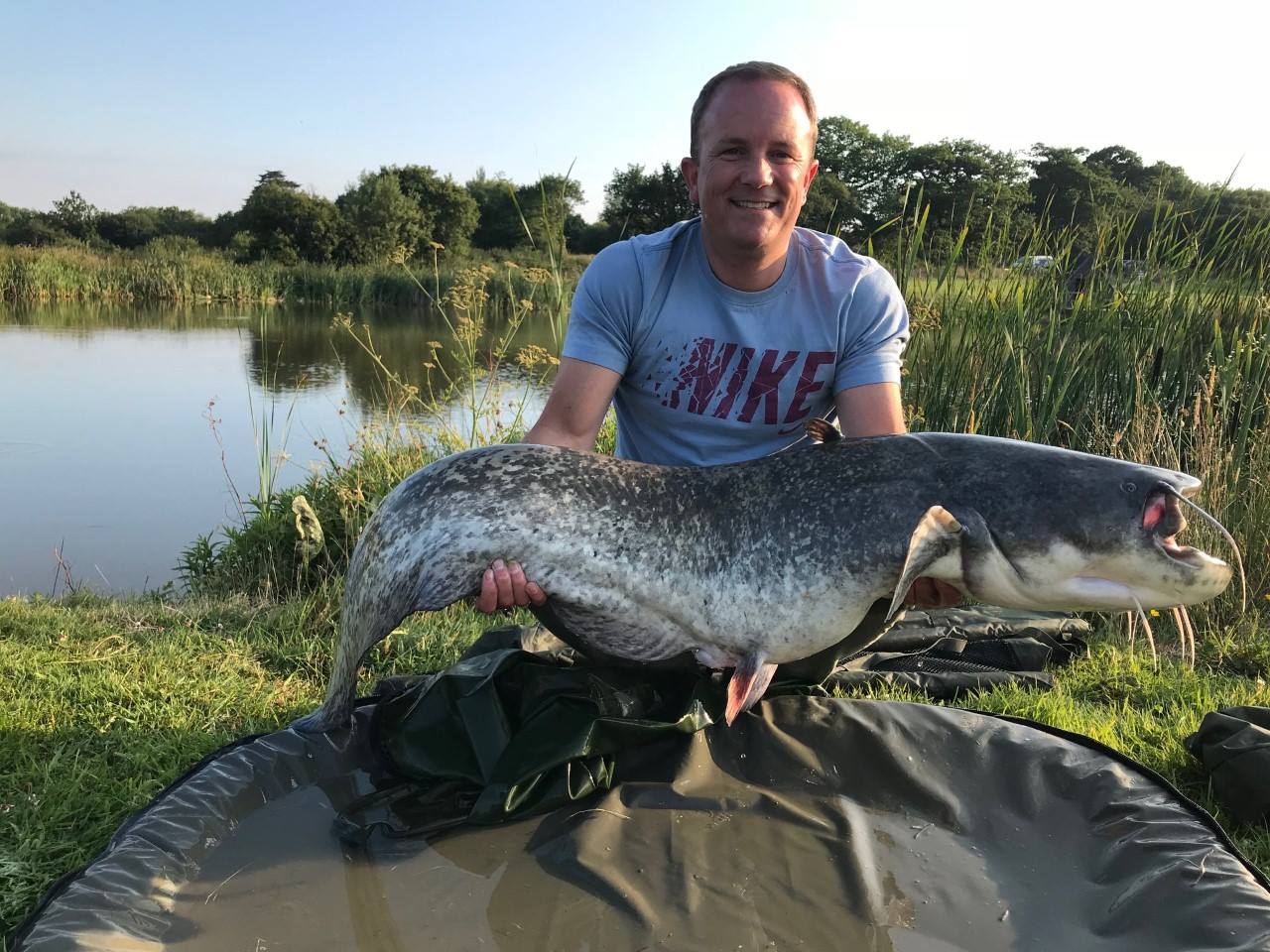 (Above)Bradley Bone from Clacton On Sea in Essex had a session on Nirvana's Specimen Cat Lake in the hope of catching a big one, at 7.30pm that happened!! Bradley landed a personal best 54lb 6oz Wels Catfish on two 30mm halibut pellets fished in the margin.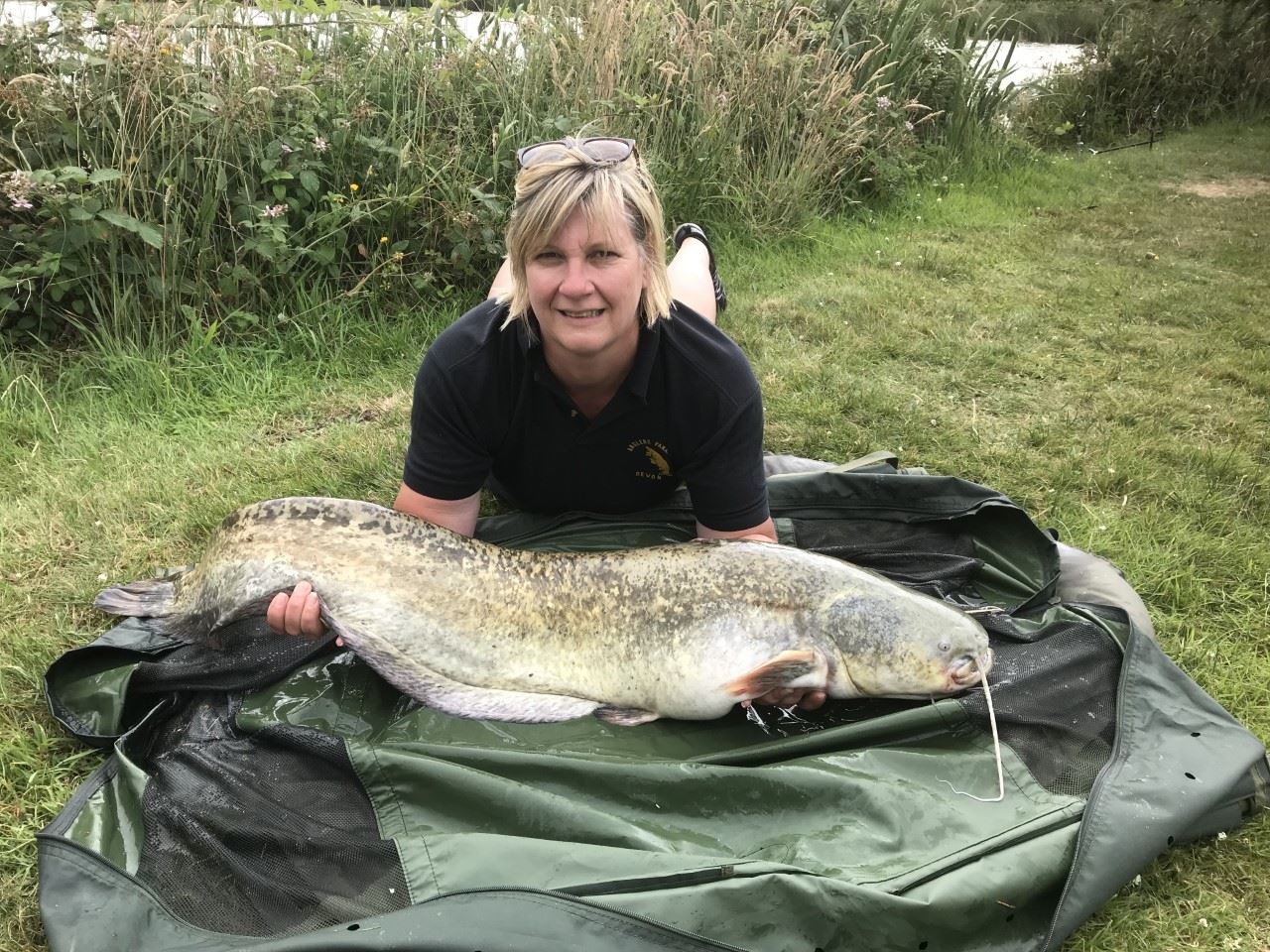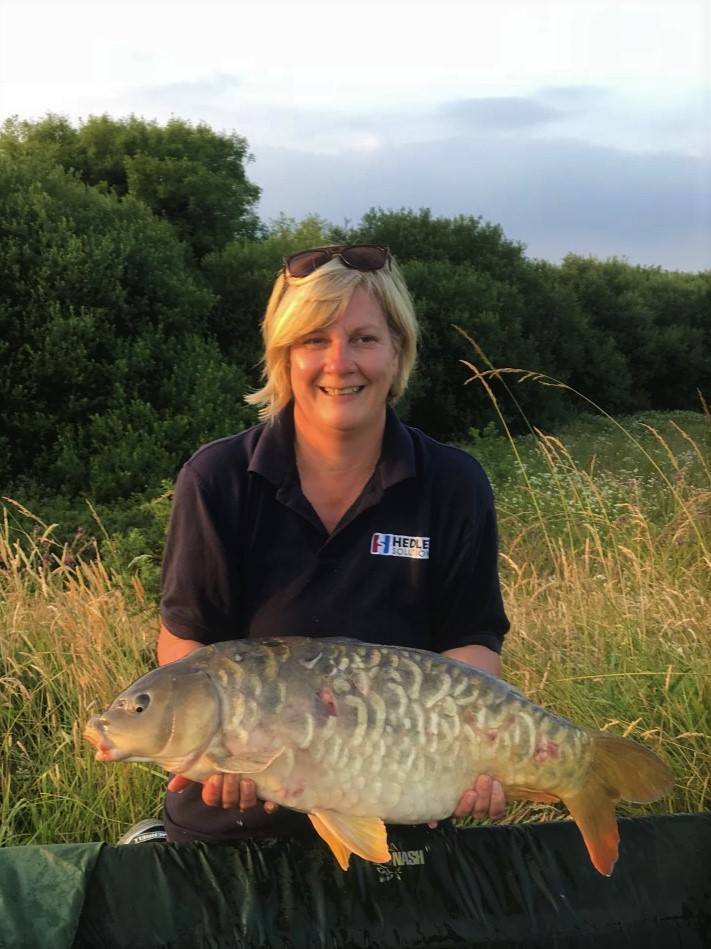 FISH OF THE WEEK WINNER 6TH JULY IS… ( Above)
Caz Osborne from Stamford, Lincolnshire who after years of trying…finally beat her previous personal best 13lb Carp with a 18lb 3oz Mirror from Eldorado's Bottom Cat and Carp Lake! Her partner Julian was green with envy!! She also had a 25lb Cat whilst the men had their tails between their legs!!
Caz's Story –
"On the build up to our stay at Anglers Paradise, we had especially been looking forward to fishing the Bottom lake at Eldorado and planned to do 2 nights and days. However I have been ill with pneumonia since before Christmas, Jules (aka the King) and my friend Rob took my kit down for me and set up camp. This year I set no goals for fishing, but really hoped to better my long standing best carp weight of 13lb 13oz.
With the weather being as hot as it had been, the King set up running rigs to target the Cats and this resulted in a cat at 25lb same as my previous PB. However on Wednesday morning we had some rain and it was much cooler, so we hoped the Carp would show.
I was delighted when the alarm rang out and I caught a lovely Mirror Carp at 18lb 3ozs which broke my old PB by over 5lbs which stood for 4years!!
It was caught on my new h-gun Nash rod which was a present from Rob, using a Paradise bait Catastrophic main bait topped with a burton bait squid and octopus pop up, wrapped in the Kings magic paste all in a PVA bag with halibut pellets casted to the island."
WELL DONE CAZ – ANOTHER FEMALE ANGLER WINNING!!!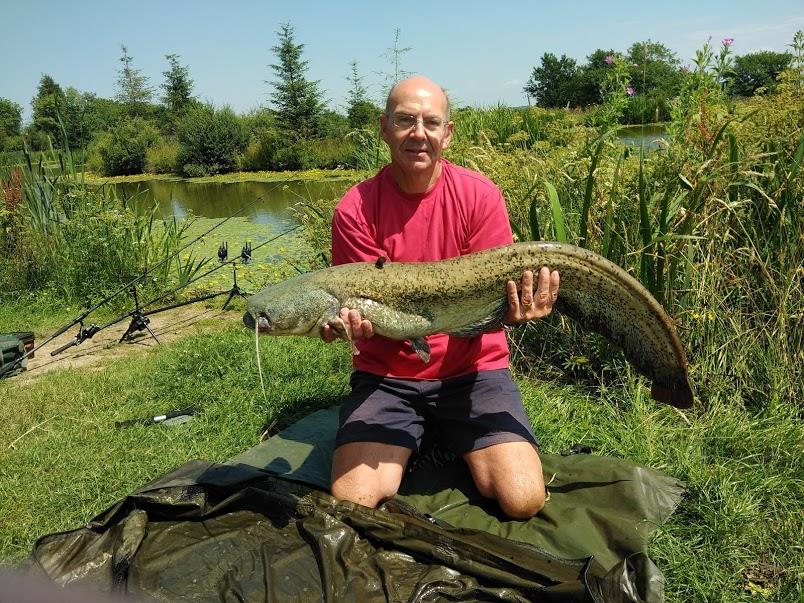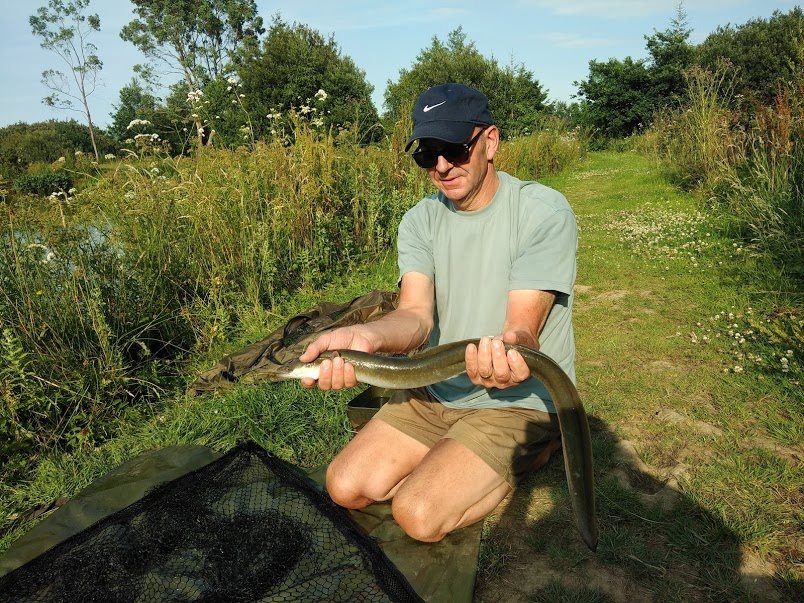 **SPECIES & PB GALORE FOR ONE ANGLER!!**
Kevin Boxall from Grantham, Lincolnshire had a reel mixed bag of catches catching plenty of Carp including a personal best 26lb 13oz Linear from the Specimen Carp Lake, a personal best 37lb 10oz Cat from the Octopussy, a personal best 3lb 8oz Eel also from the Octopussy and a lovely Golden Tench from the Specimen Carp Lake.
Here's his story –
"Sunday, I went to Octopussy, and caught a 37lb 10oz Catfish, using luncheon meat. This was a personal best. On Monday I went back to another area in Octopussy and caught a 18lb 10oz Catfish on halibut pellets and my biggest ever Eel at 3lb 8oz.
On Tuesday I went to the Main Carp Lake and landed a 17lb 6oz, with a number of smaller carp, using Live System boilies. I stayed overnight, but no action, however on Wednesday, after catching a number of small carp and losing two good sized ones I eventually ended the day with a 19lb 8oz Mirror Carp.
On Thursday, I decided to try Easy Access, landing 2 Catfish of 20lb 4ozs and 14lb 9ozs. On Friday I decided to try my luck on the Specimen Carp Lake, first of all I fished the split and caught many small Carp and a Golden Tench (not weighed, estimated about 2 1/2lb). I was getting fed up, so decided to move near the deeper water. After catching a few more little Carp, I eventually landed a 26lb 13oz Mirror Carp again using Live system boilies. I had fantastic week, have booked up our 4th holiday for next year before we left."