The mild conditions have really brought the carp on the feed at Stafford Moor where anglers are enjoying success on both Beatties and recently reopened Lodge Lake.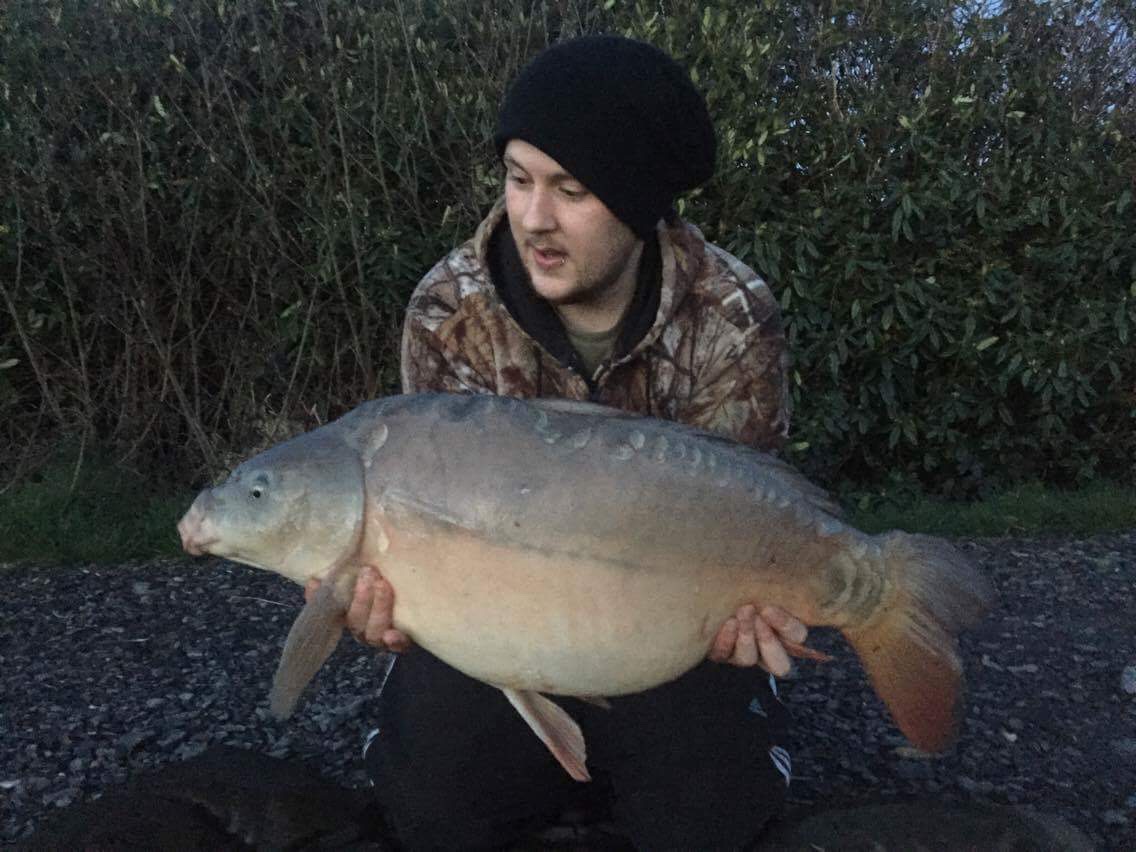 (Above)Jack Lord with his 25lb 3oz catch from Beatties lake on the inlet swim using Mainline Cell boilies.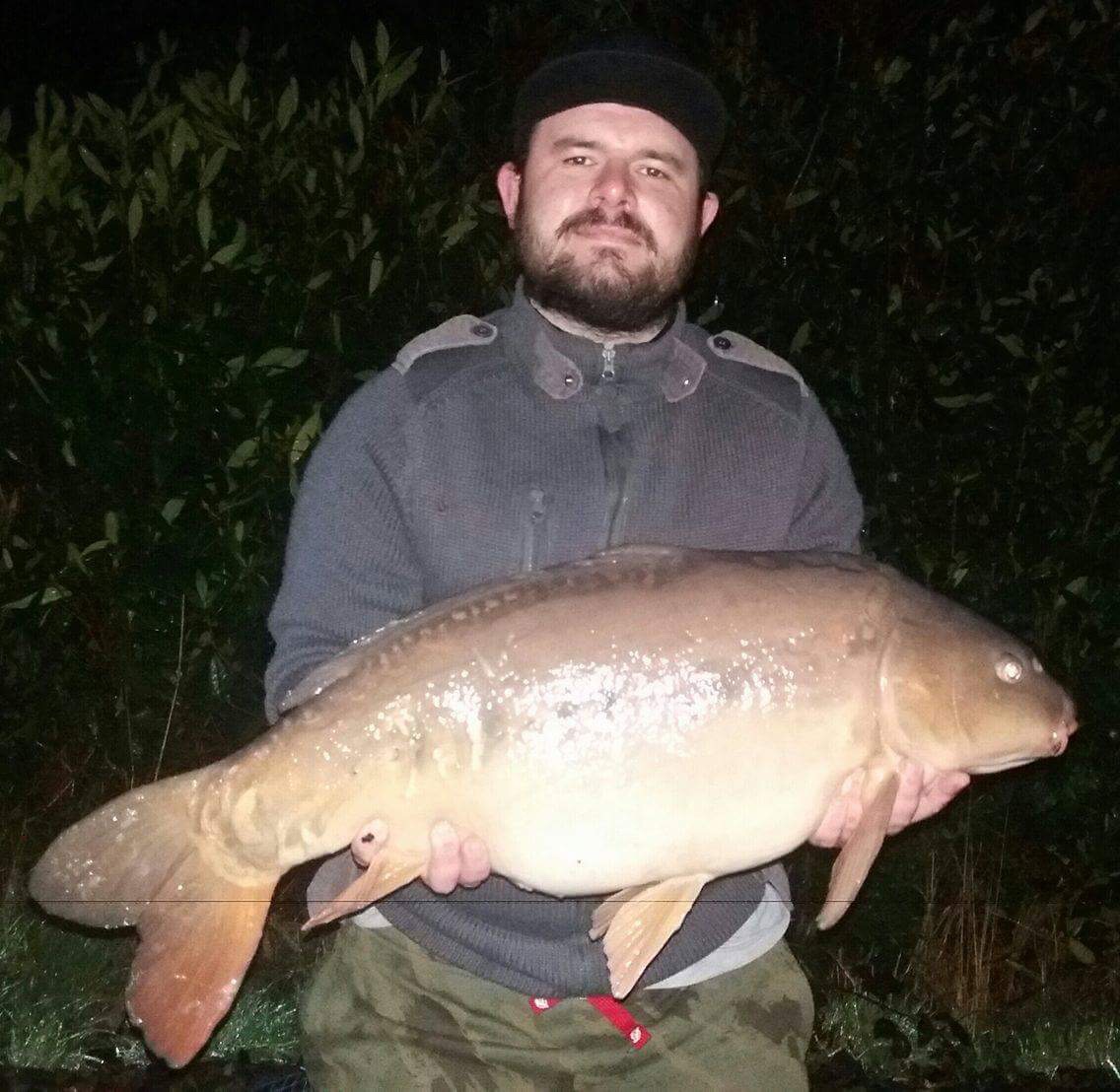 (Above)Matt Luscombe  had a new personal best of 27lb 6oz from the dam wall on Beatties Lake Matt had 2 fish out in 24 hours using good old Mainline Cell boilies.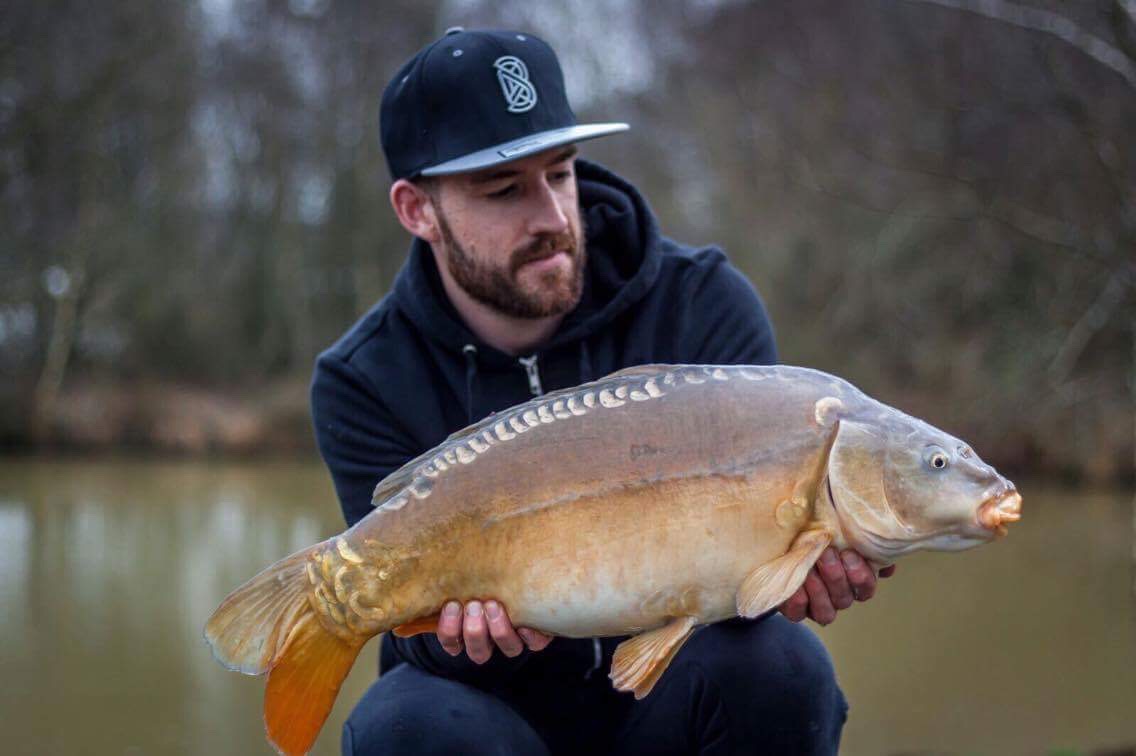 (Above)Simon Jones who comes fishing here with friend Jon Osman. They fished up on the dam wall on lodge lake at the weekend had 6 fish out up to 22lb using Mainline cell pop ups .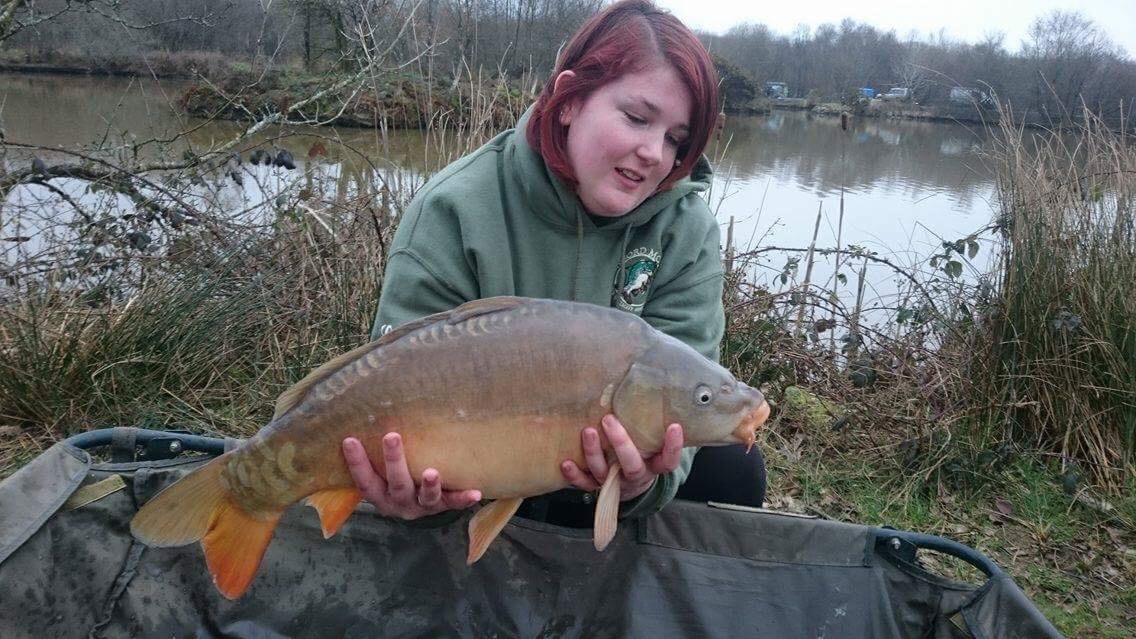 Natasha Harrison with her 11lb catch from the spit on lodge lake using sticky Baits Manila boilies. Natasha had blanked at other fisheries for the last 7 times she has gone fishing so was pleased to just catch even if it wasn't the biggest she still caught !
Steve Pinn "The BIvvy Tramp" sent me this report from the recently reopened Lodge Lake.
"These are the best of last week's catches on Lodge lake which has been closed for most of Jan and Feb for maintenance work. We were rewarded as the first on there for some time with 21 fish between myself and 'The Captain' Keith Maker. I think Keith had more fish but I was delighted to get a cracking fish for Lodge lake and a pb for that lake at 25Ib 14oz plus the beautiful 'apple slice' mirror at 17Ib 4oz – a perfect example of how size doesn't matter when they are that attractive. I also caught the scaley fish during that wonderful purple dawn.  Bivvy Tramp.