FISH OF THE WEEK WINNER 16TH AUGUST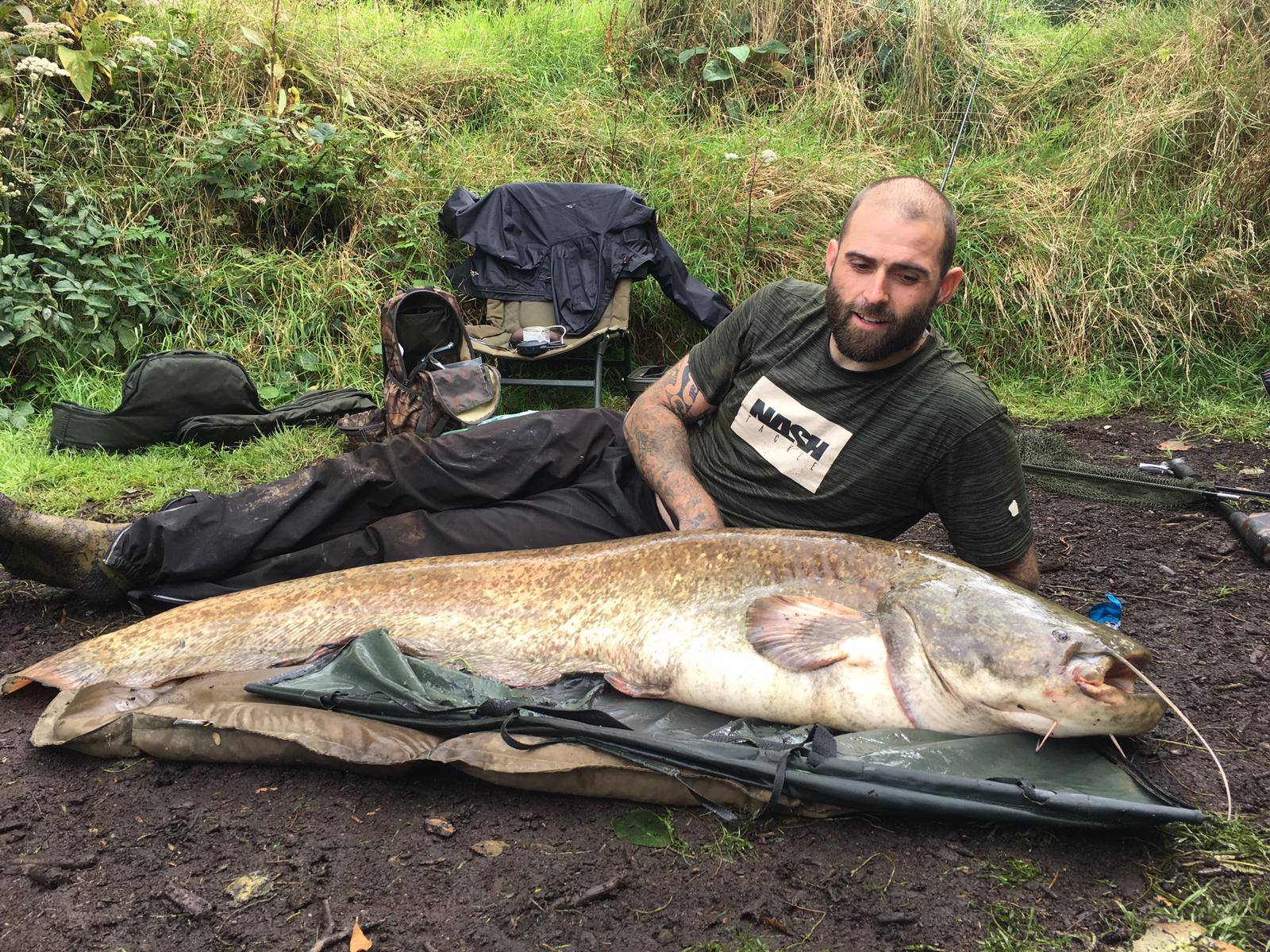 Lorcan Holdsworth who after watching Alan Blair's Family Fishing video shot at Anglers Paradise inspired him to return to us with his family and he caught an amazing personal best 78lb 6oz Catfish from the Main Carp Lake!!
Lorcan's story –
"On a return visit to Anglers Paradise with the family I met 15 year old Ozzy on the Easy Access Lake where between us after not much luck we partnered up and got 3 nice Catfish up to 25lb. Ozzy even broke his PB at 22lb and would you believe on sweetcorn!
After a terrific session Ozzy invited me down to the Main Carp Lake and with confidence high within 2 hours had a very strange bite. Once I picked the rod up I knew the fish was a decent size and new it was a Cat straight away. The fish was unstoppable and wrapped me around 5c's Island where the rod went solid. I made a quick decision to swim out and release it from the snag. After a long battle Ozzy and I finally got this monster in a net as we cheered our success.
A very special moment that neither of us will forget. Great team effort as on this occasion I smashed my PB weighing in at 78lbs 6oz!"
WELL DONE LORCAN – WHAT A FISH TO CATCH AND IT'S THE BIGGEST CATFISH TO COME OUT THIS YEAR – CONGRATULATIONS AND WELL DONE!!
Here he is with his winning Fish and being presented his prizes by Zyggy and Zenia with special thanks to JRC Fishing.
**FISH OF THE WEEK IS SPONSORED BY JRC FISHING – THE MAKERS OF GREAT CARP TACKLE**