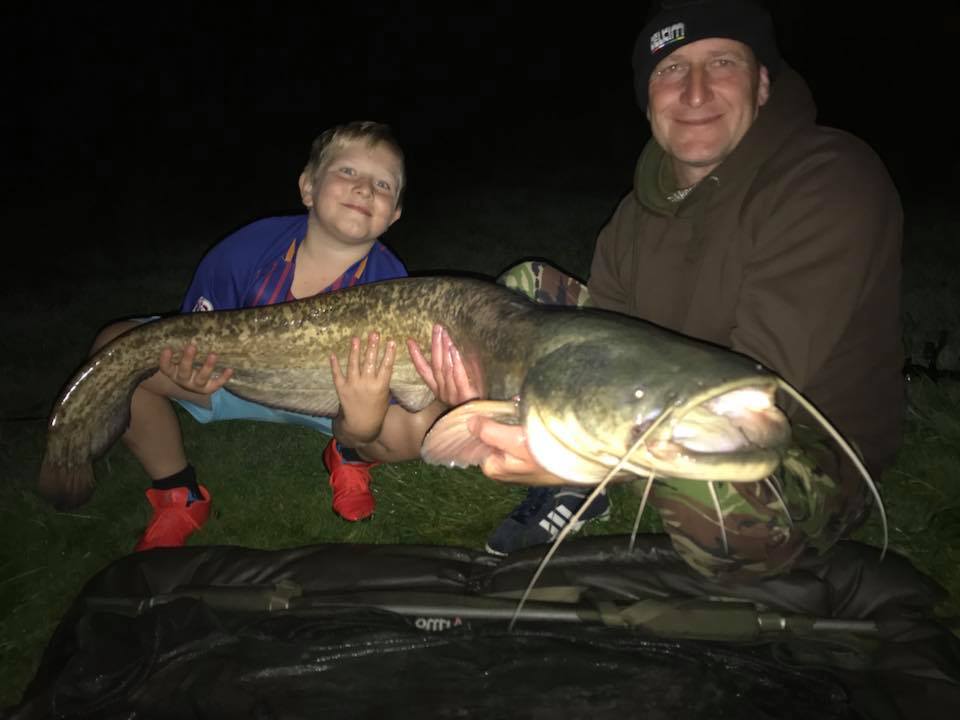 Above) Paul Baker recently took his son to Anglers Eldorado to show him what a real Catfish looked like up close and they caught this 30lb Wels Catfish from the Bottom Cat and Carp Lake 2 caught on double halibut pellets.
Lovely to see Families on the bank sharing their passion of fishing with siblings – what it's all about!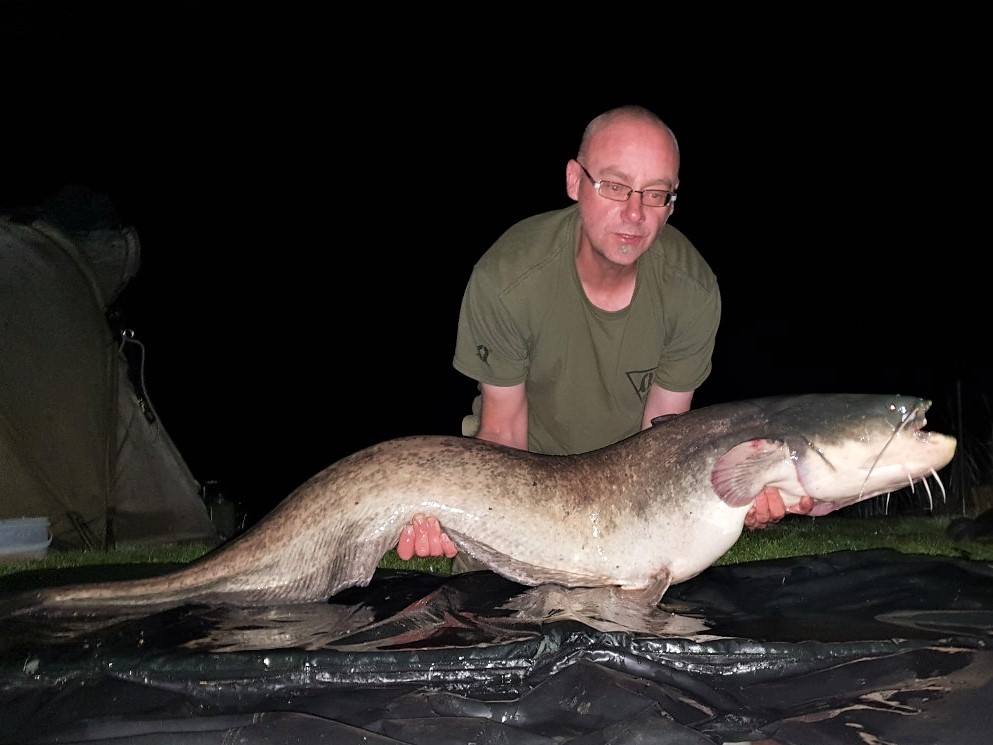 (Above)
*PB CATFISH FROM NIRVANA**
David Poolman fished Nirvana's Day Ticket Specimen Cat Lake and managed to catch a personal best 56lb 8oz Catfish in the early hours.
David caught his PB on a soaked halibut pellet/squid pop up combination.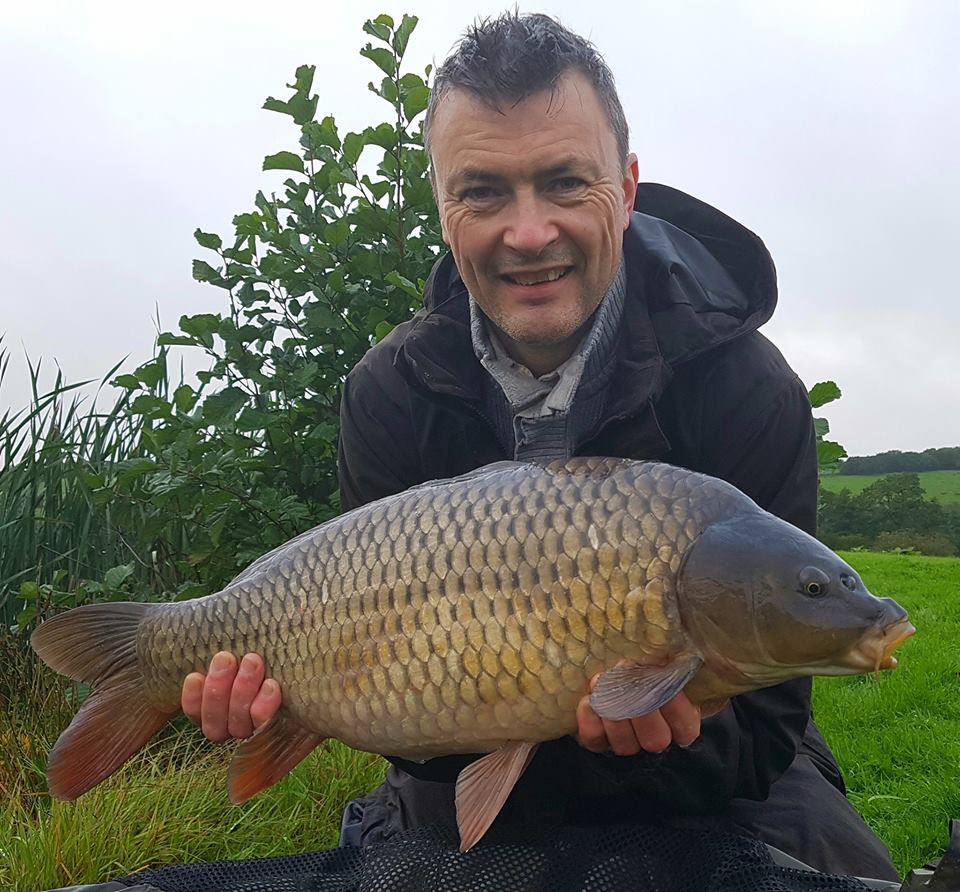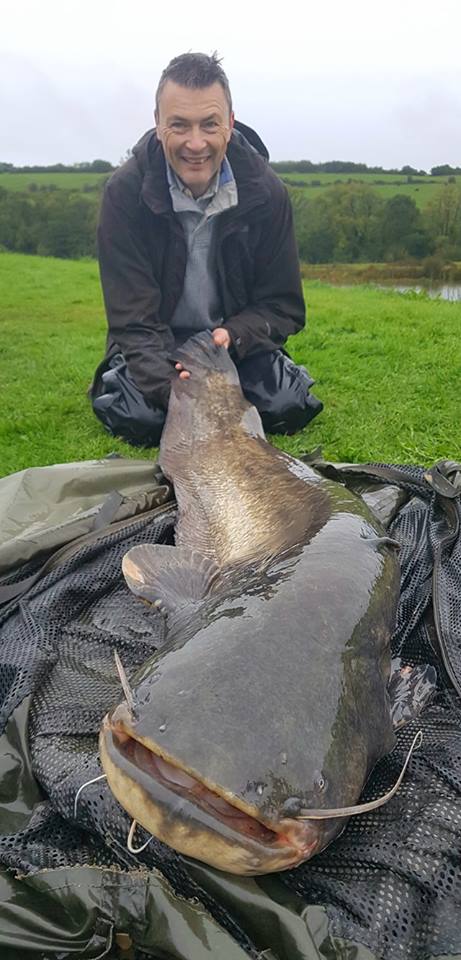 (Above)Angling Guide Julian Chidgey organised a Cat and Carp Camp weekend at Nirvana. The conditions were tough to say the least, they lost a few but Morgan Lloyd from Oxfordshire saved the weekend by catching his 1st ever Catfish at a whopping 60lbs 3oz and a 15lb Common both from the Specimen Cat Lake.
Julian shared –
'Well what a weekend that was! Winds that threatened to launch bivvies into the lake, and rain that had me contemplating building an ark! The anglers who attended the Carp and Cat Camp stuck at it despite the weather, knowing that it would only take 1 bite to make the session a success. Morgan Lloyd had the first breakthrough after we spotted a 30-40lb carp top between the waves and a single hookbait cast close by soon gave a bite. Unfortunately the fish dropped off before we got to see it.
Richard and Tony also both had big fish top in front of them and the tension was clear as it felt a bite was on the cards. Morgan was the lucky one again as a single hookbait (Tor baits Squido pop up) produced a bite as darkness fell. A modest mid double common was the result but with the temperature falling and the wind having turned to a bitter North-Easterly it was good to see a fish on the bank. As first light came this morning the keen anglers stood over the rods counting down the final minutes of the session. An alarm sounded and Morgan was again the lucky angler, from the outset it was clear this was a special fish and I soon paddling out with my landing net to scoop up a very long catfish.
It was great to see the teamwork and camaraderie as we weighed and photographed the 60lb 3oz monster. As we packed away our wet gear and headed our separate ways it was great to think of the new friendships formed through a great weekend. I will definitely be organising another event for next Spring so please get in touch to reserve your place for a shot at the fish of a lifetime.'