The River Torridge Fishery Association
President: Lord Clinton
Chairman: Paul Ashworth                                                                   Secretary: Charles Inniss
Beeches, Sheepwash, Beaworthy Devon EX21 5NW
Tel: 01409231237/07464190944
e-mail: [email protected]
NEWSREEL:  SPRING 2020.
At this extremely unusual and difficult time, here is the Spring Newsreel with the latest news from the Association.
We cannot fish the river at the moment but it is the time of year when subscriptions are due. Please forward your cheque for £20 to the Secretary at the above address. Please make cheques payable to The River Torridge Fishery Association.
If you prefer to pay by BACS: a/c no 00827770    sort code 51:70: 16
The salmon hatchery:  the rearing programme last winter and early spring has been our most successful to date and over 38,000 swim-up fry have successfully been stocked out into the headwaters of the main river and the major tributaries. All were stocked out during the weekend of 21st/22nd March: on 23rd the government announced a total lockdown, which would have prevented any travelling to the stocking out sites. We were very lucky!! For the dedicated team of volunteers it is a great relief when the fry are stocked out after five months of hard work.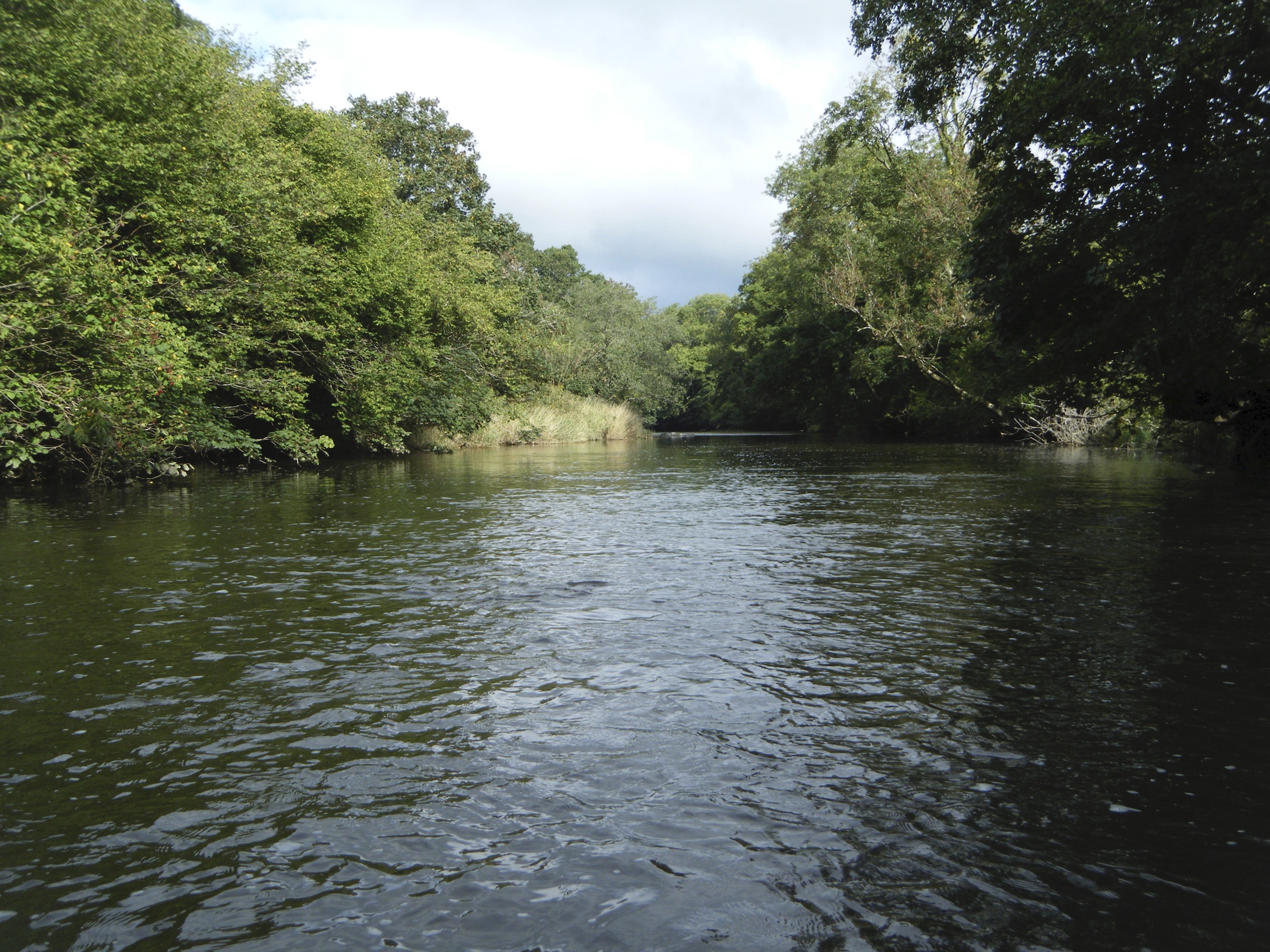 The fishing season so far: not much to report. After an incredibly wet winter, culminating with over 10 inches of rain in February, the river was in full spate for the first fortnight of March.  On 13th March a salmon was lost at the tail of the weir pool at Beam. I saw a running fish at the tail of the Junction Pool, where the Okement joins the Torridge, the day before the lockdown came into force on 23rd March. So for the time being all fishing has come to a halt. Walking the river at Sheepwash I have seen trout feeding on the surface, which has cheered me up. Since the monsoon season ended in mid-March, there has been no appreciable rain in North Devon for four weeks and already the river is showing its bones. The forecast for the next few weeks is for very little rain. If we are able to fish later in the season, maybe this will coincide with a period of more unsettled weather. Here's hoping!!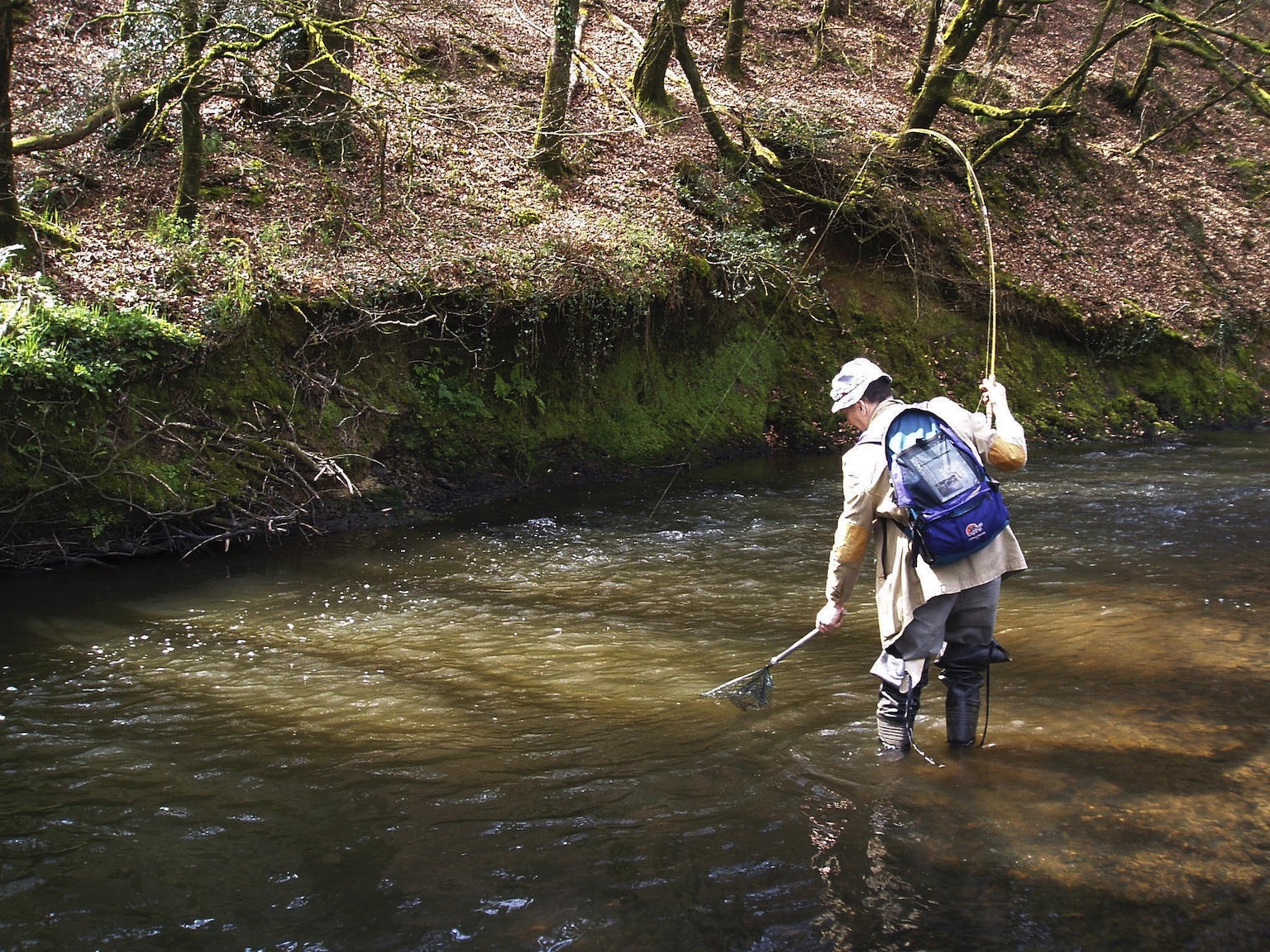 The AGM: the agm which was due to take place at The Half Moon on Friday 3rd April was postponed and will be held later in the year.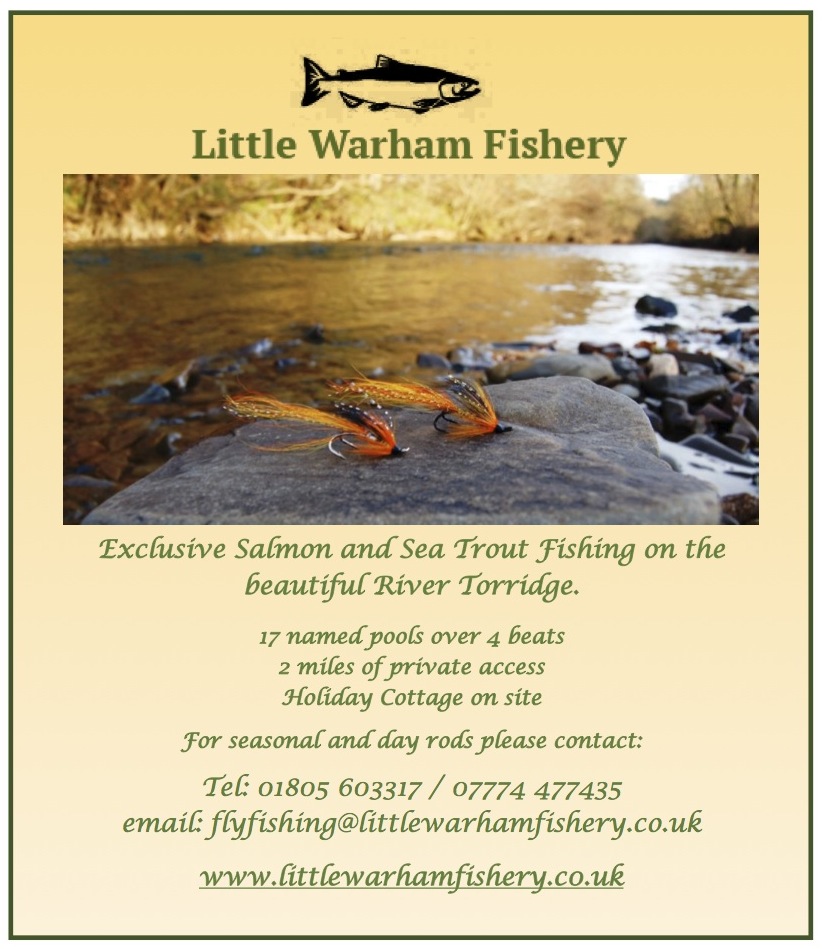 Our Fishery Officer is retiring: after 33 years at the helm, Paul is retiring at the end of this month. We have been so fortunate to have a dedicated fishery officer who has always held our beautiful river close to his heart. He has been a wonderful ambassador for the river and a good friend to us all.  Paul will continue to fish his stretch of the Lower Torridge and I am sure will give help and advice when asked.
At present the EA has not appointed a successor, but in the short term three other fishery officers from Devon and Cornwall will be covering Paul's patch.
Enjoy your retirement Paul and keep fishing.