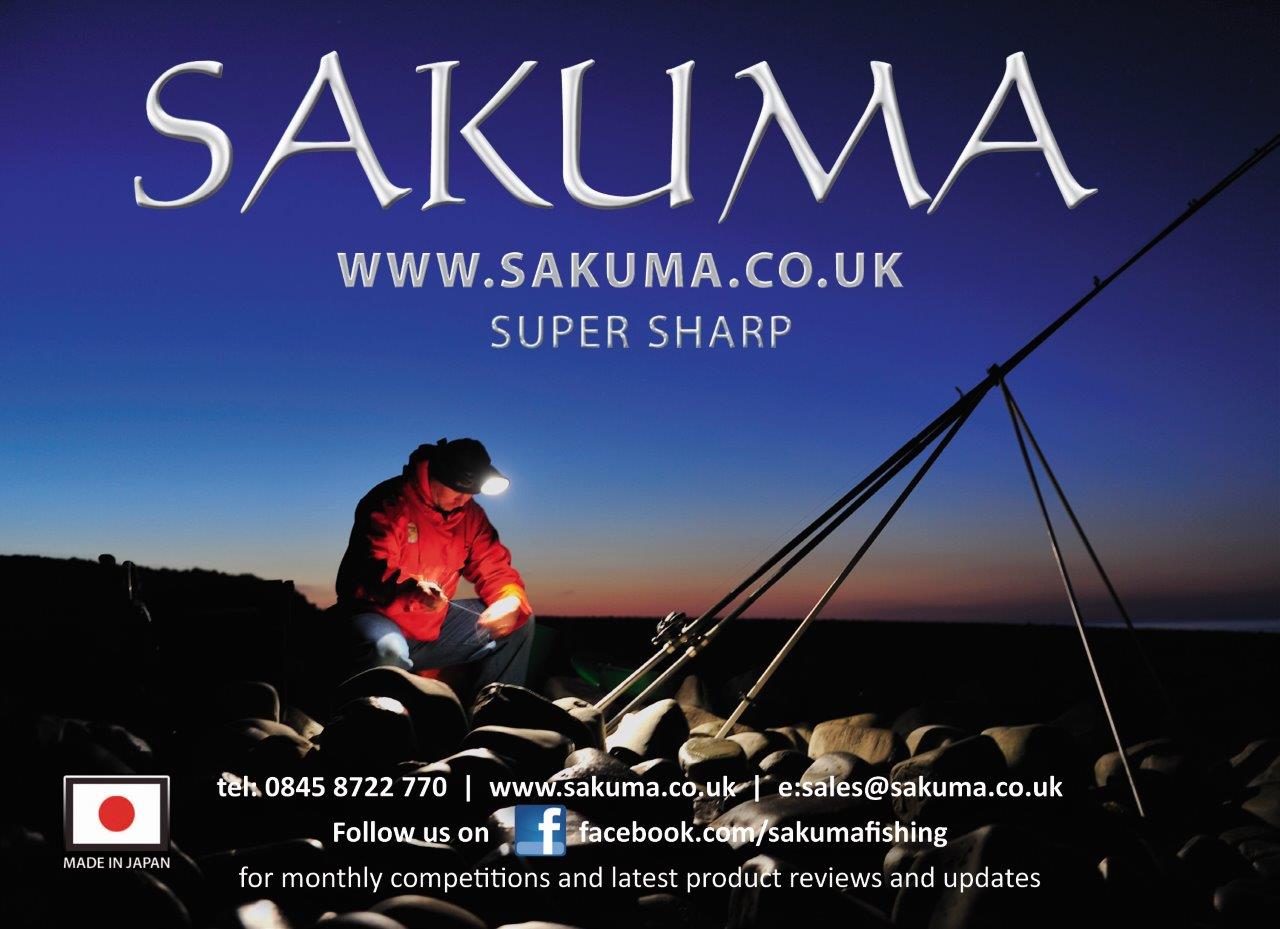 http://www.sakuma.co.uk
Jamie Steward fished an up Channel mark and hooked into a surprise fish in the shape of a rare skate. The skate believed to be a blue skate (Common skate) is a very rare catch from the South-West of England and sets a new club record for the Combe Martin SAC. The skate weighed 8lb 3oz which its not big in skate terms as these fish grow to over 200lb's. I wrote about the huge skate that were once caught off Lynmouth and the North Devon in my book "I Caught A Glimpse". coast it would be exciting if these fish could once again establish a population in our region. I have made enquiry's to try and establish a definite identification of the skate and will update this story when I have further expert opinion.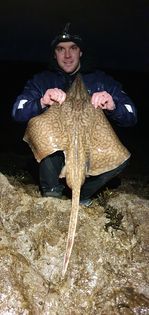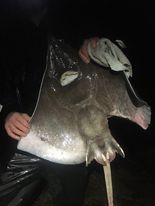 The skate has a large chunk missing from its wing indication that it has been attacked at some point by a large predator.'possibly a seal or shark. This is of course one of sea anglings great attractions in that you never know what lurks pithing casting range.
Jamie was fishing with fellow club member Ali Laird who caught a 20lb 3oz specimen conger.