Tarka Swims Bideford & District AC Coarse Section monthly competition.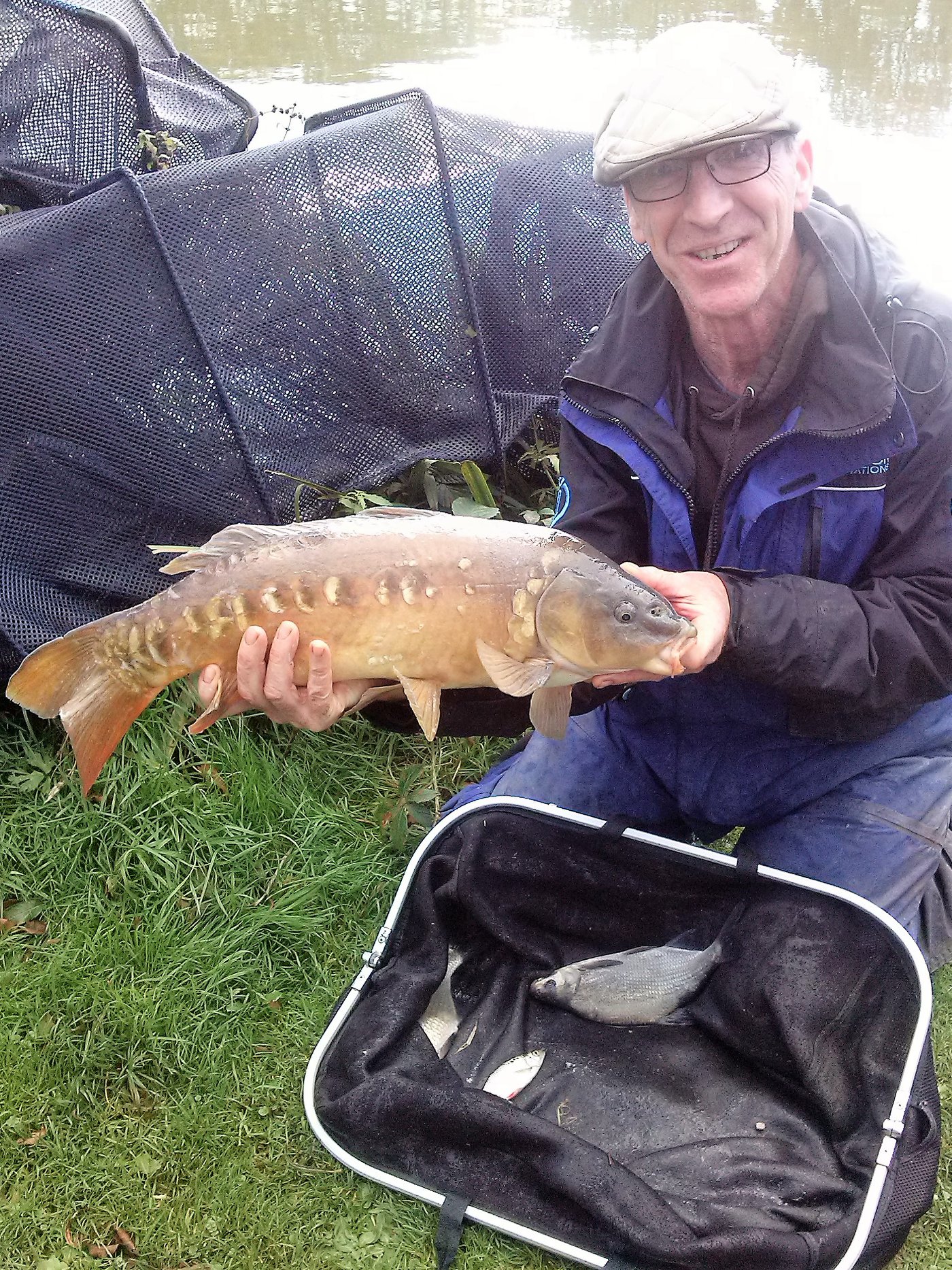 1st Martin Turner 9lb 13oz
2nd Pete Slade 4lb 15 1/2oz
3rd Richard Jefferies 4lb 15 1/4oz
4th Steve Bailey 4lb 4oz .
Sunday's 5 hour match was fished by 9 members in damp,cooler conditions. Martin Turner anded a good carp after 40 mins on peg P this fish, along with 2 skimmer bream on 6mm pellet on the bomb gave him victory. Pete Slade on peg H landed a good net of silver fish to beat  Richard Jefferies by a mere quarter ounce for 2nd place.