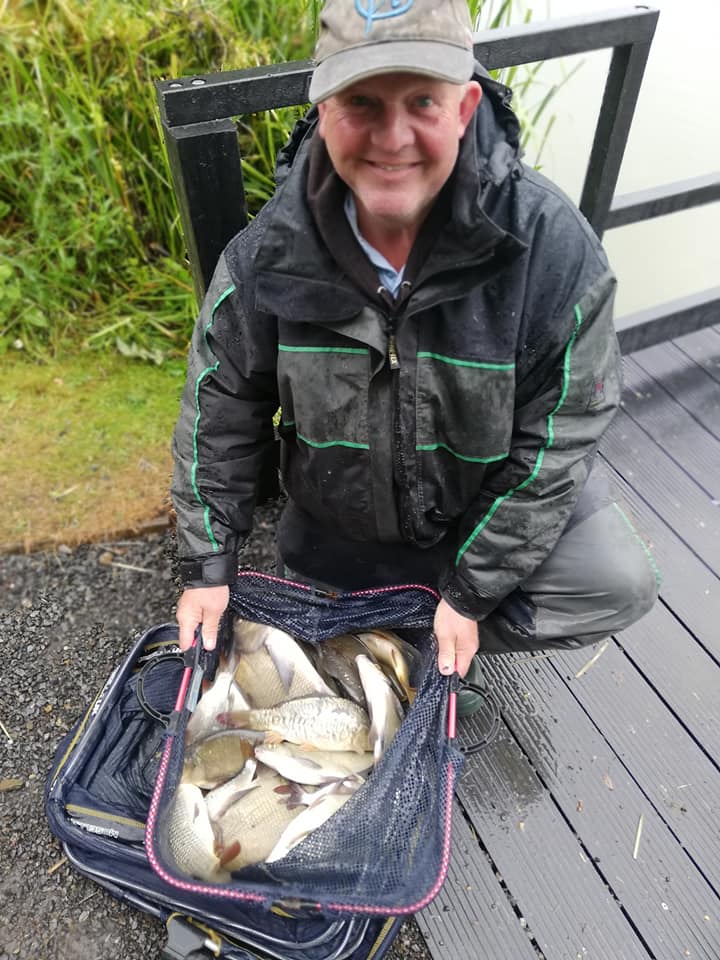 July monthly competition Tarka swims results:
1st Nathan Underwood  50lb 8oz
2nd Mike Snudden 34lb 3oz
3rd Richard Jefferies 21lb 15oz
Joint 4th Kevin Shears and Keith Mountjoy  21lb 13oz
6th Colin Cherrington 21lb 1oz .
20 fished  in Sundays competition, held in mild but wet conditions.  Nathan's terrific bag of carp and bream where caught on sweetcorn in the margins on peg14, Mike on the adjoining peg continues his great run with a similar catch . Richard got to grips with peg 18 for 3rd spot. The lake has once again produced excellent returns.