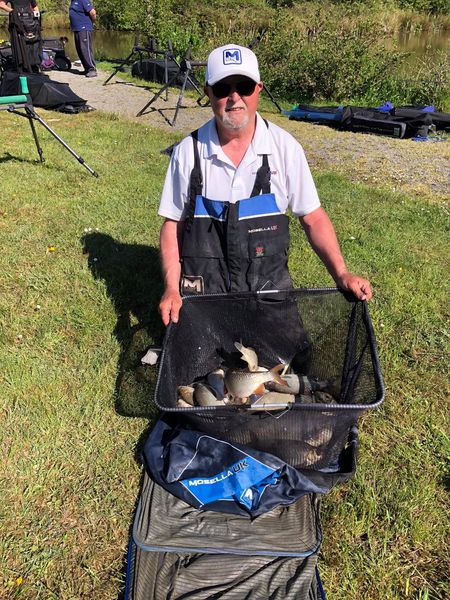 See below full report from Jo at Stafford Moor. 
Some awesome weights as always from this stunning venue.
"Hi all oh what a fabulous week!
Just want to say how we have loved having you all here for our Over 50's Festival 2021 sponsored by MOSELLA UK. Talking of MOSELLA UK can you believe that our sponsor has only gone and won the festival what a liberty !!! Anyone would think he's a good fisherman ! Haha oh a huge Well done Vic Bush  amazing ! Vic won with a perfect score of just 4 points and a total weight of 427lb well done Vic well deserved
thank you Vic for all the spot prizes kindly donated by yourself most appreciated and thank you for sponsoring our festival.
In second place with a score of just 5 points and a total weight of 560lb 2oz was Mark Layzell well done Mark
In third place with a score of 6 points and a total weight of 583lb 1oz was Clayton Hudson well done Clayton
The full winning list is shown below. All winners if you haven't already need to call me tomorrow so I can have your Bacs details to transfer your winnings for you.
Thank you so much to everyone who fished our festival your continued support is amazing !! Plus thank you all so much for supporting th JO-OP
Our festivals all have waiting lists now so if you are interested in fishing any of them please let me know to add you to the reserve list as you may still get in
Such a difference to when we took over and struggled to fill any of the festivals so the support that you all show us is off the chart !