( Below) Matthew Freeburn who now has a new personal best of a 32lb mirror from swim 14 (beach 1) on lodge lake caught on Sticky Baits Manilla boilies soaked in liver with some free offerings.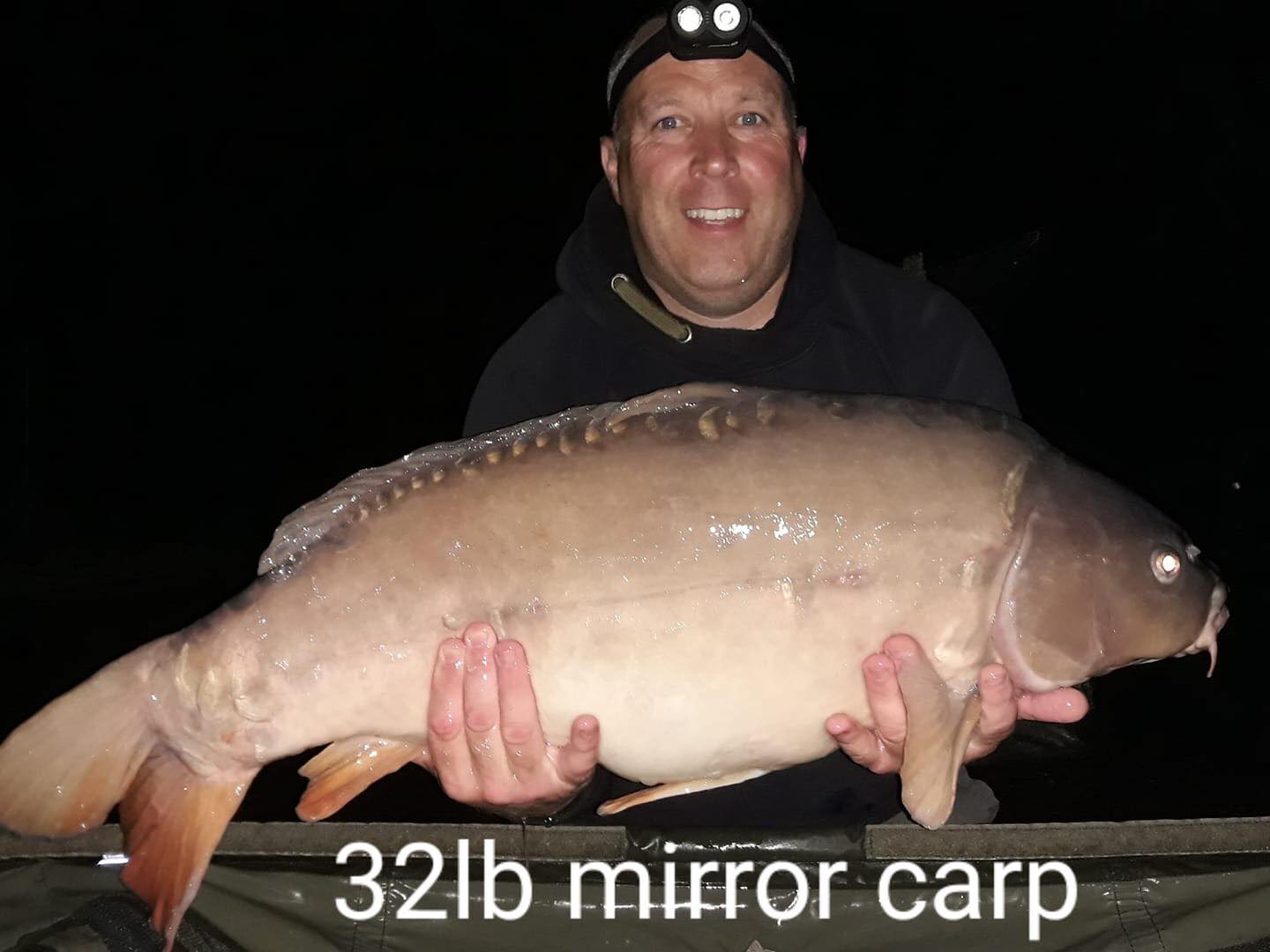 Big Bags from the Match fishing fraternity too!
The latest residents match on Tanners lake with 21 fishing.
 Top weight of the day was from Ant Thornhill who bagged himself 188lb 3oz from peg 5.
2nd was Mark Goggins (goggy) who bagged 169lb 3oz from peg 10.
                                                                                                     3rd was Nick Roberts peg 17 with 150lb 13oz.
Open match on Tanners and Woodpecker lakes 
1st place was Sean Brennan with 224lb 4oz from peg 17 on Tanners lake fab weight
2nd place was Ant Thornhill with 130lb 11oz frommpeg 19 on Woodpecker lake
3rd place was Jamie Bradshaw with 197lb 11oz from peg 20 on Tanners lake
( Below) Jamie Corrigan who fished on swim 1 (Long Island ) on Beatties lake. Jamie had 11 fish our all caught on Sticky Baits Manilla boilies well