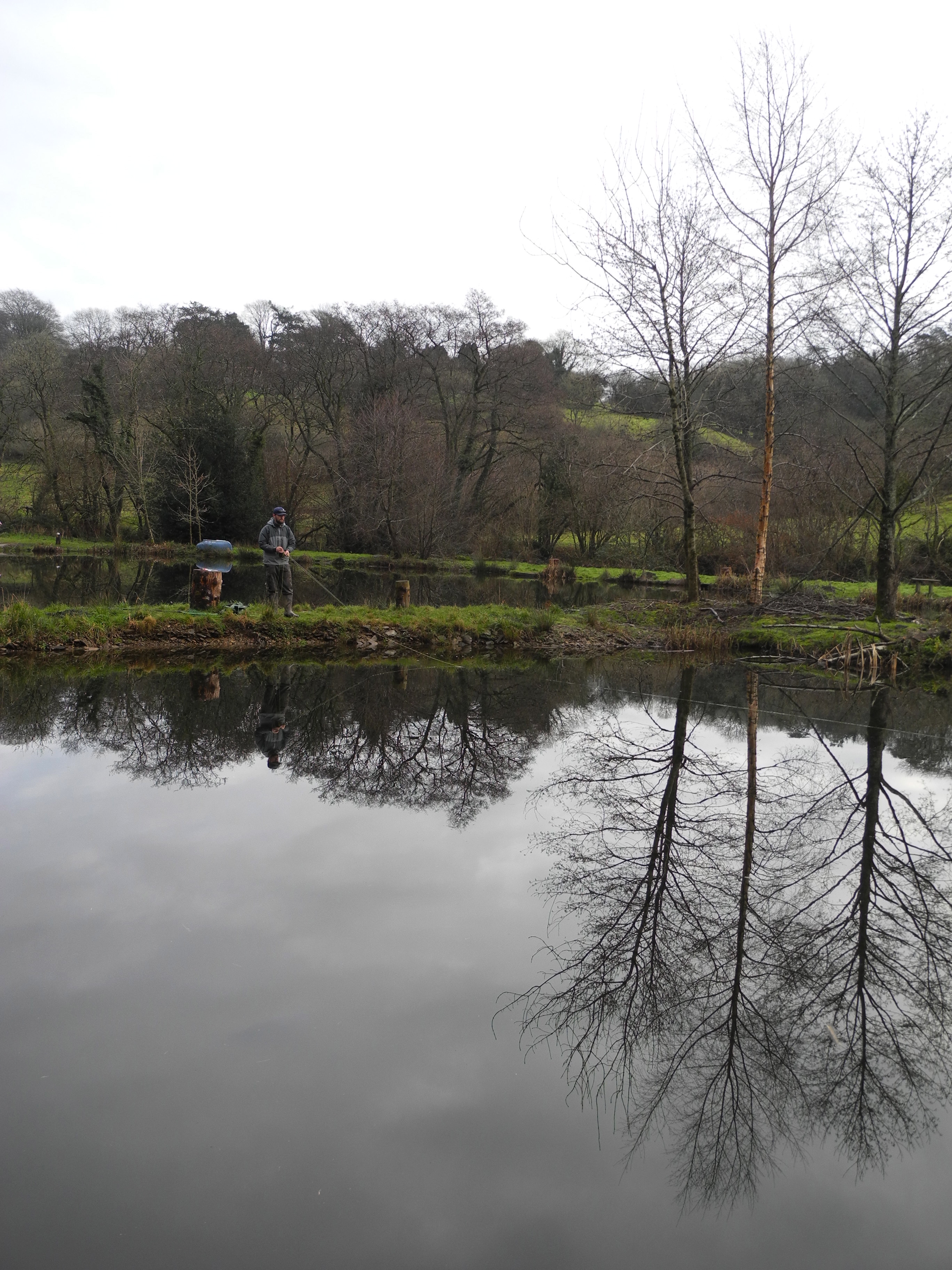 My friend Danny Ford dropped a me a Facebook message to say he was visiting Bratton Water; would I like to join him. Whilst I had not got time to fish I had got time to pop down for a chat and a catch up. On arrival the lake was mirror calm with the trees and reeds casting reflections across the still-water that was punctuated by the pleasing rings of feeding trout.
Danny was casting a line from the Dam and fishing a team of small buzzers very slowly watching the tip of the line intently for any movement that could indicate the deception of a wily trout. Danny pulled a fine prize from his trout bag a stunning brown trout of around 6lb. Its flanks were decorated in crimson spots. its tail was full, a perfect brown trout that would please any angler.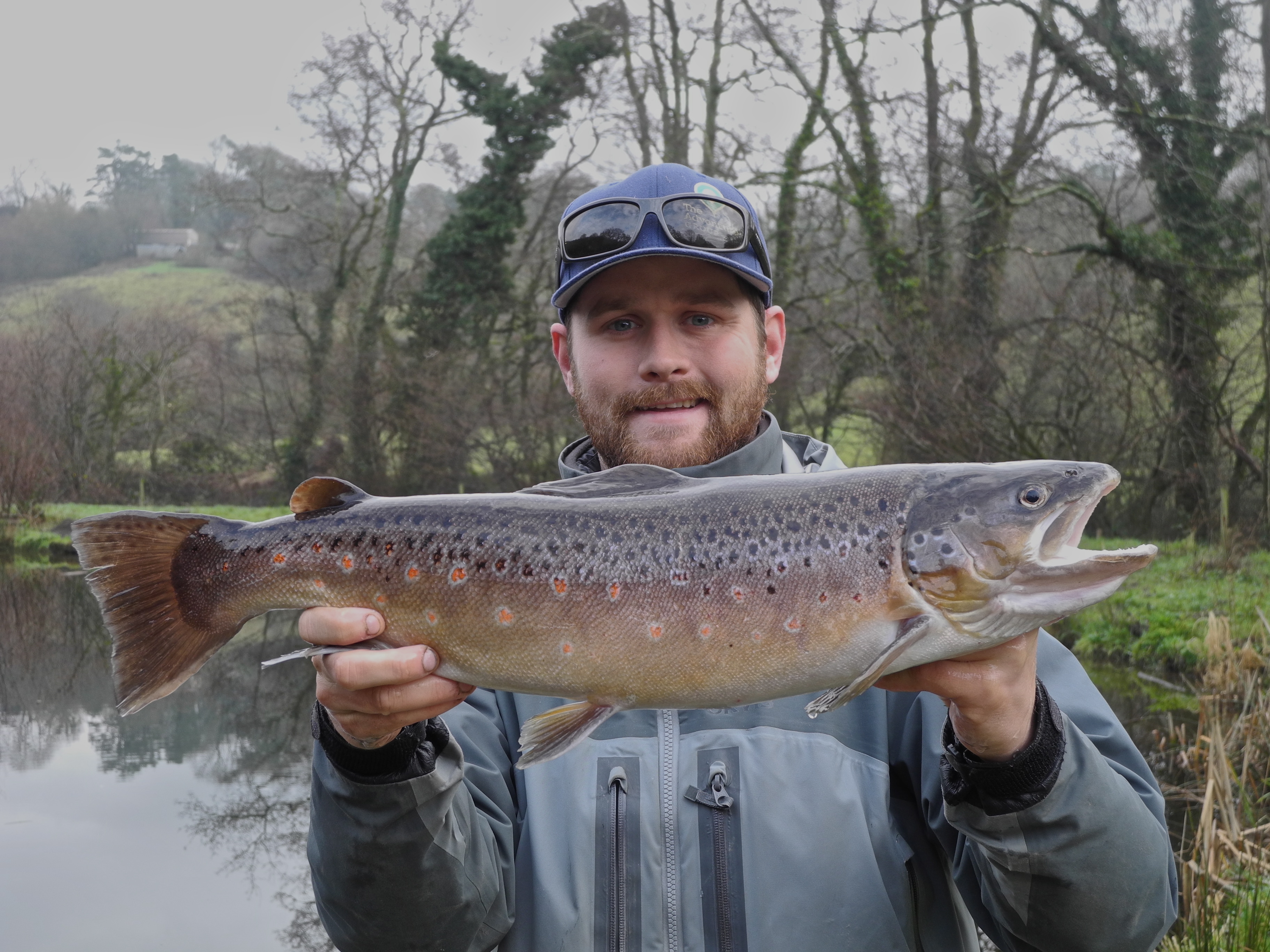 We chatted about fish, waters and prospects for the coming year. I told Danny I wanted some action shots and for a while he struggled to get a take. This is so often the way with trout in small still waters, Danny had caught three trout within his first hour and had taken a short rest to find that the fish had stopped feeding. Eventually after half an hour of varied retrieves the line drew tight and Danny played a beautifully marked brown trout to the net.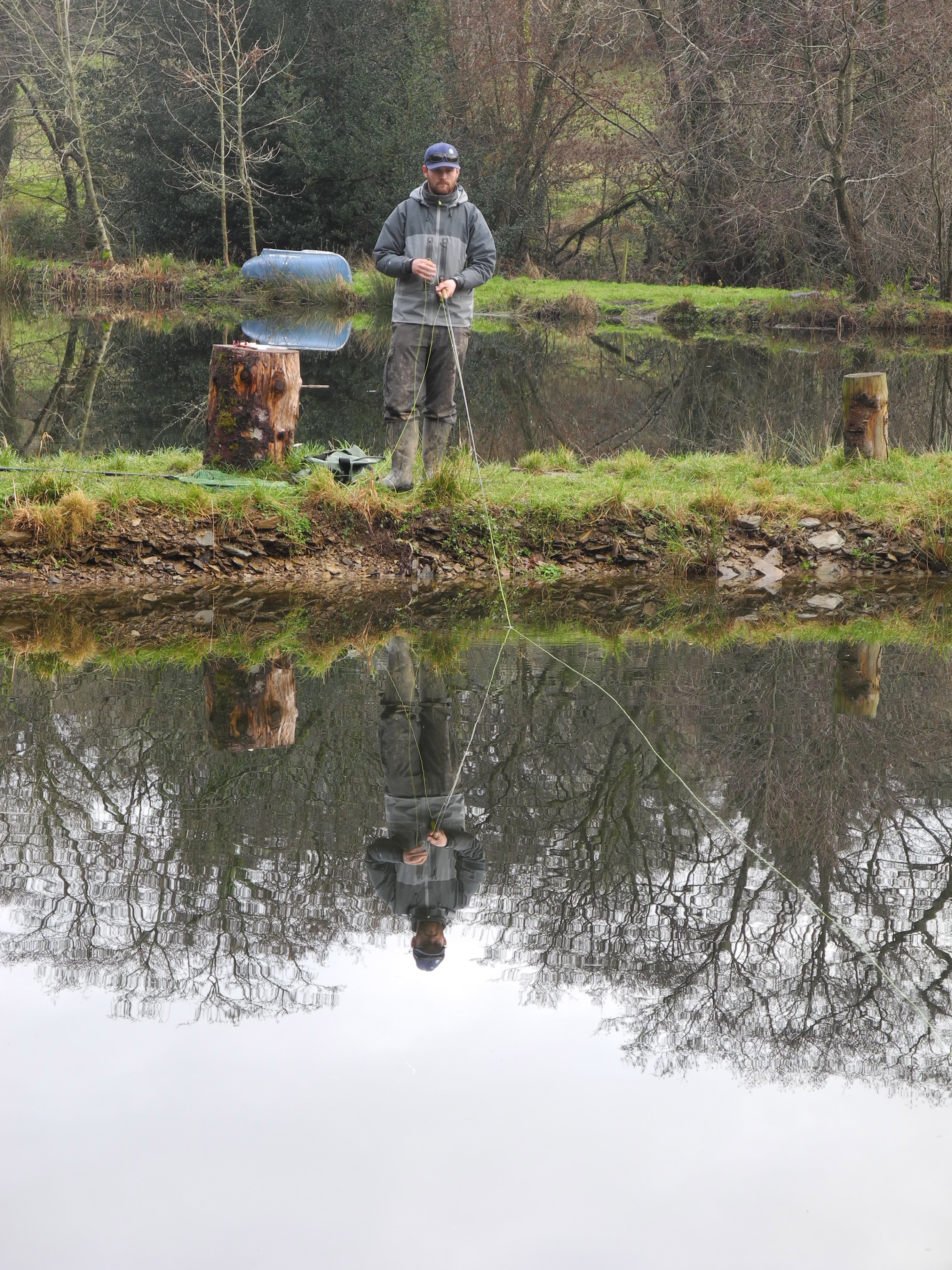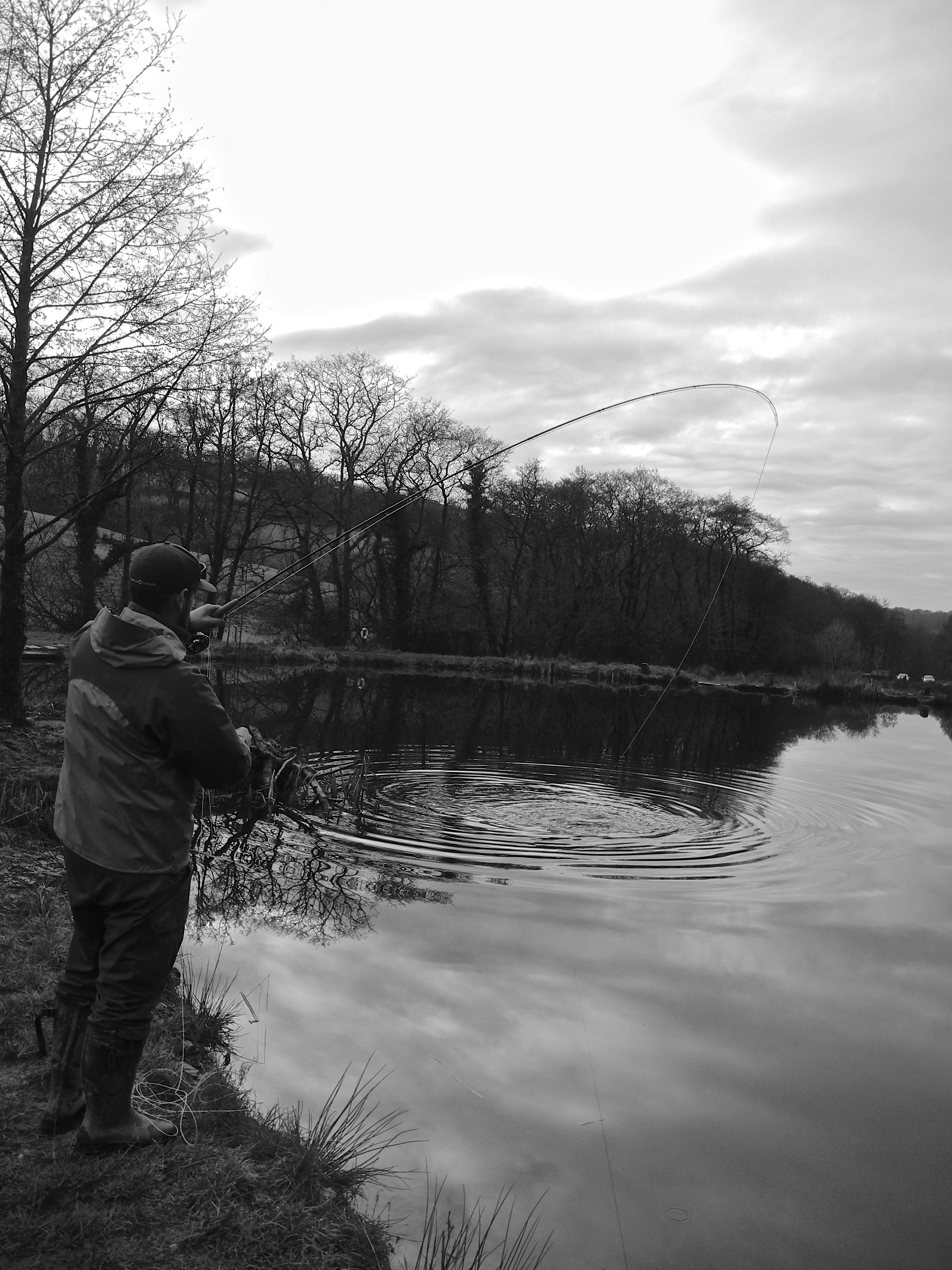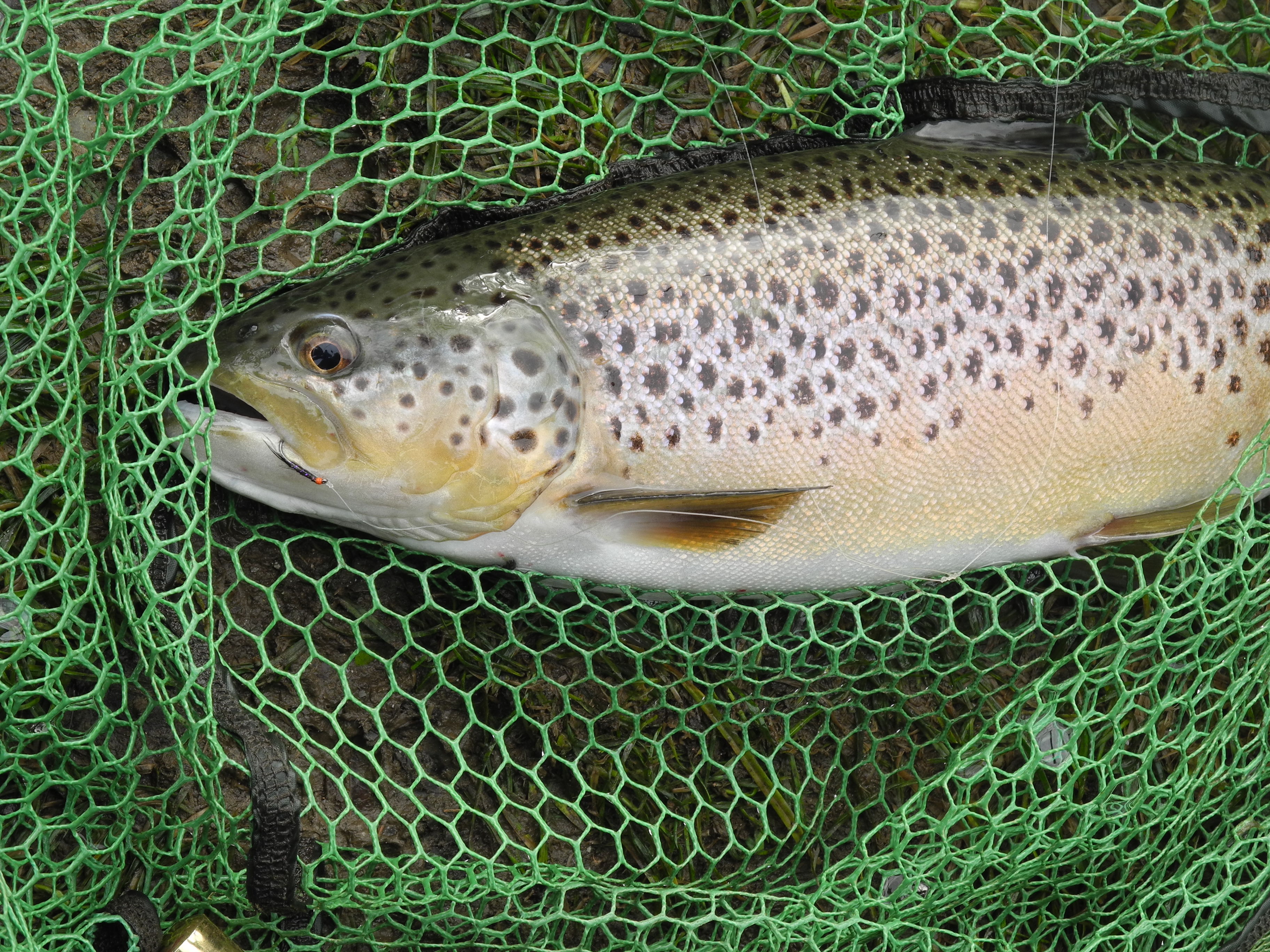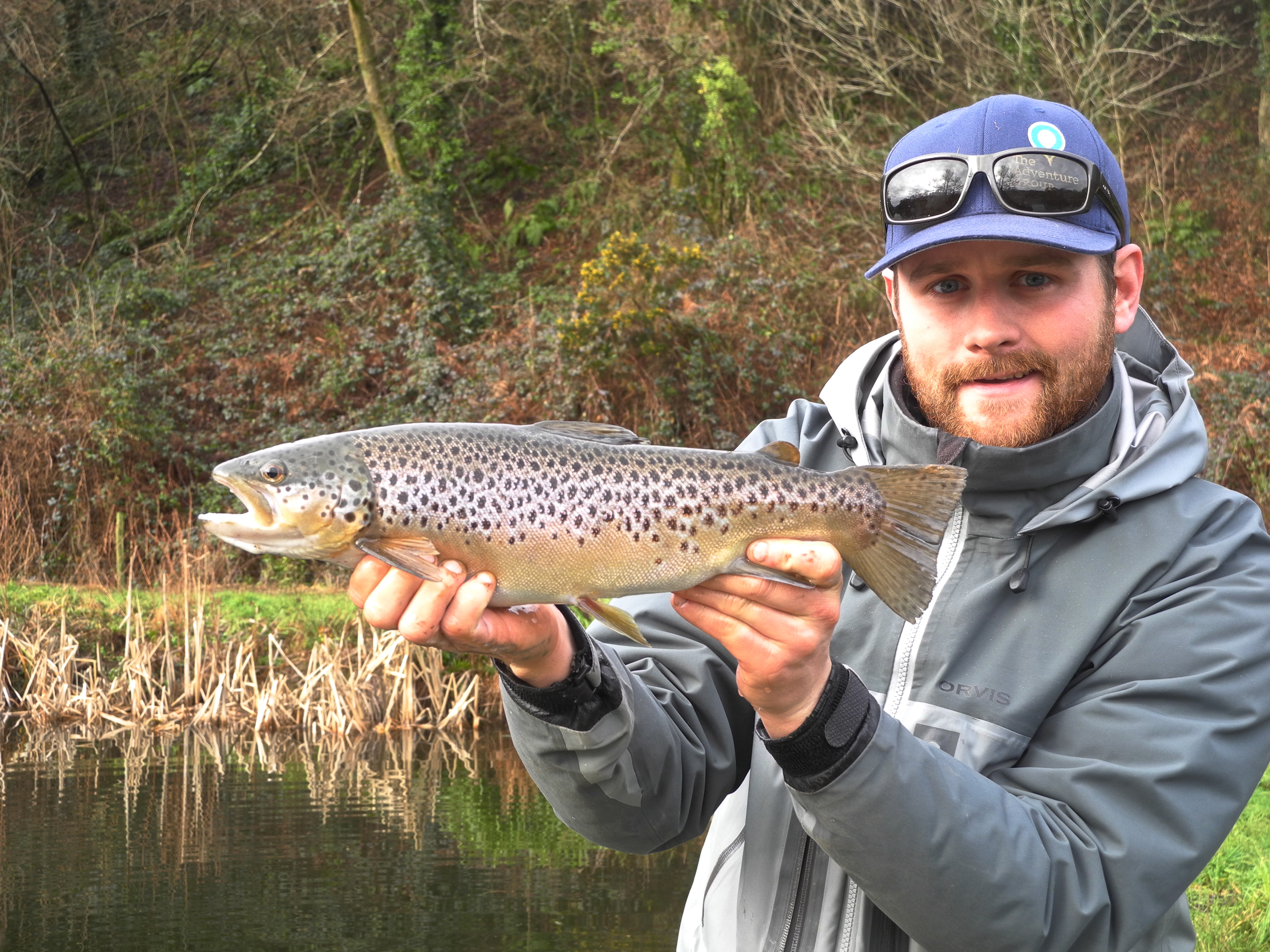 Danny undoubtedly went on to catch his final fish of a five fish limit bag. We talked briefly of flies and concluded that one of the most important aspects of fly is that the angler has confidence in it. Danny carries a small selection of flies on most outings and has total confidence that he can catch on all but the hardest days.