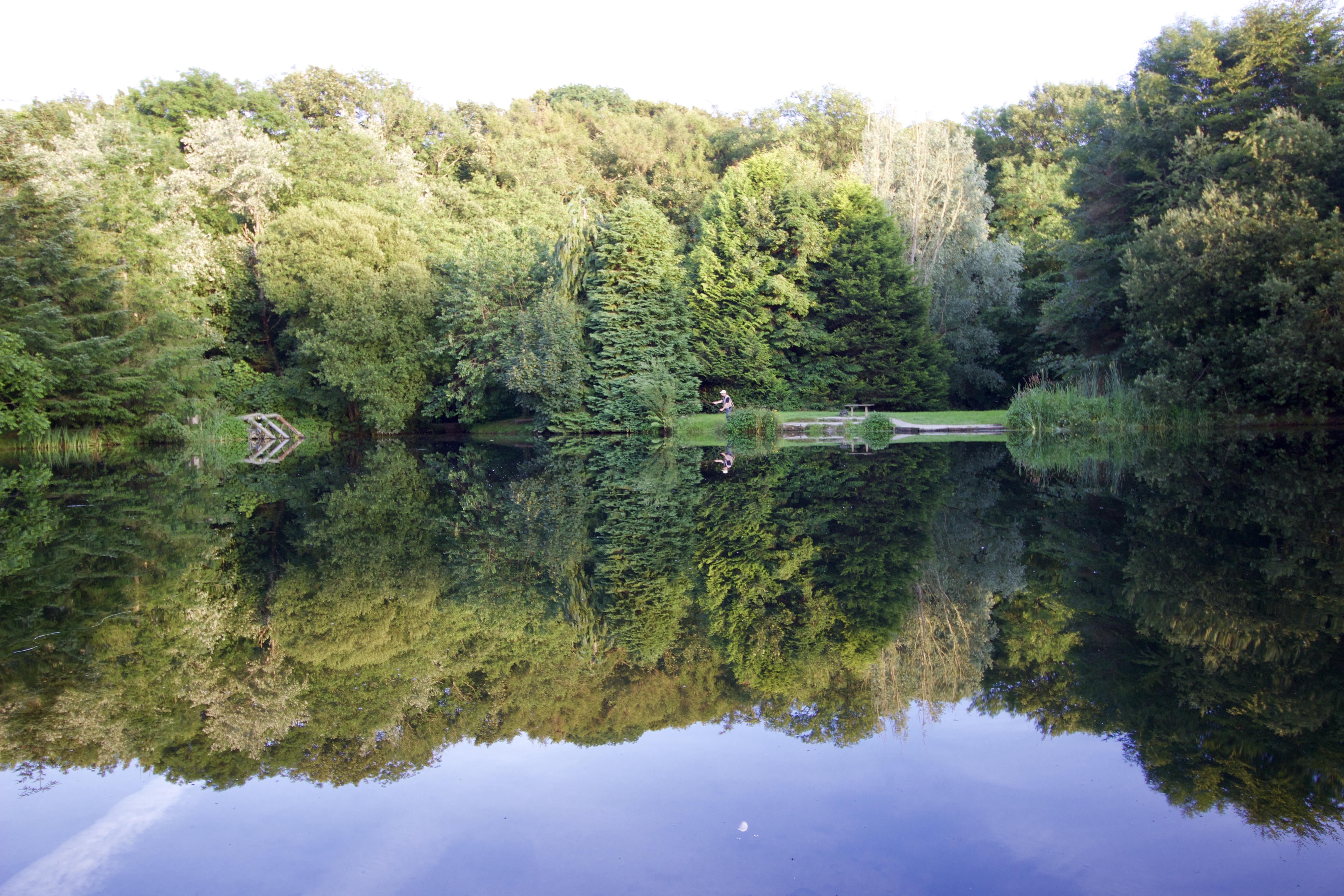 Summer evening on a trout lake in early July lush green vegetation surrounding the mirror calm surface. Swallows swooping over the water with trout cruising clearly visible in crystal clear water.
I was enjoying an evening at Blakewell with their resident instructor Jeff Pearce. Jeff was as always kitted out with the latest top quality tackle from Snowbee a Spectre 5 weight rod matched to a 2 to 5 weight thistledown fly line that has recently won a prestigious European Fly Fishing Trade Award.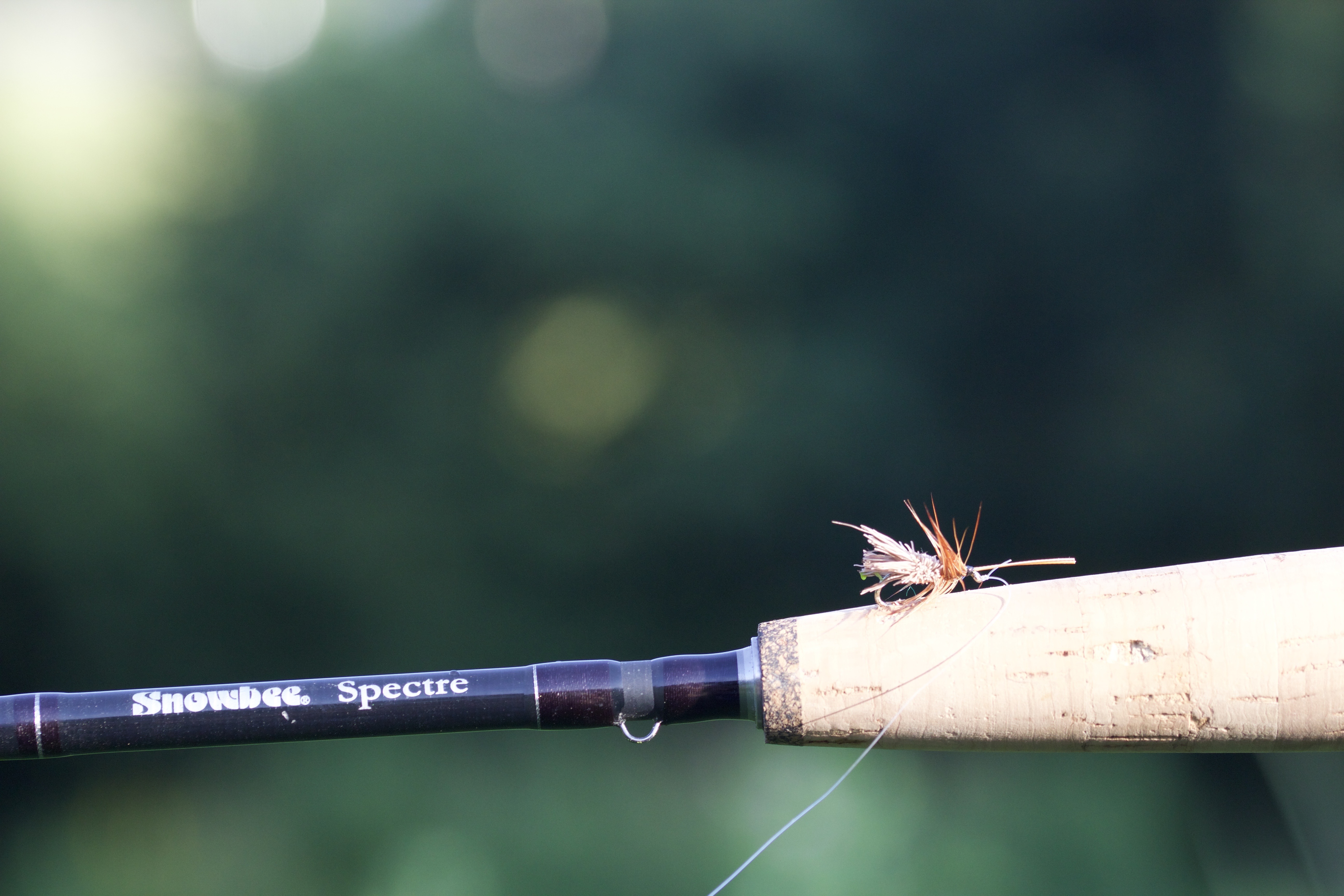 I had elected to contrast Jeff's top of the range modern tackle by bringing along a 7ft Scottie Split Cane rod that I purchased from a work colleague last year. I later discovered that the rod had once been owned by Richard Mann a regular at Blakewell who sadly passed away last year. Whilst I am not a devout advocate of vintage tackle I do have a fondness for angling history and split cane rods have a certain feel that is somehow more in sync with nature than the steely modern perfection of carbon fibre.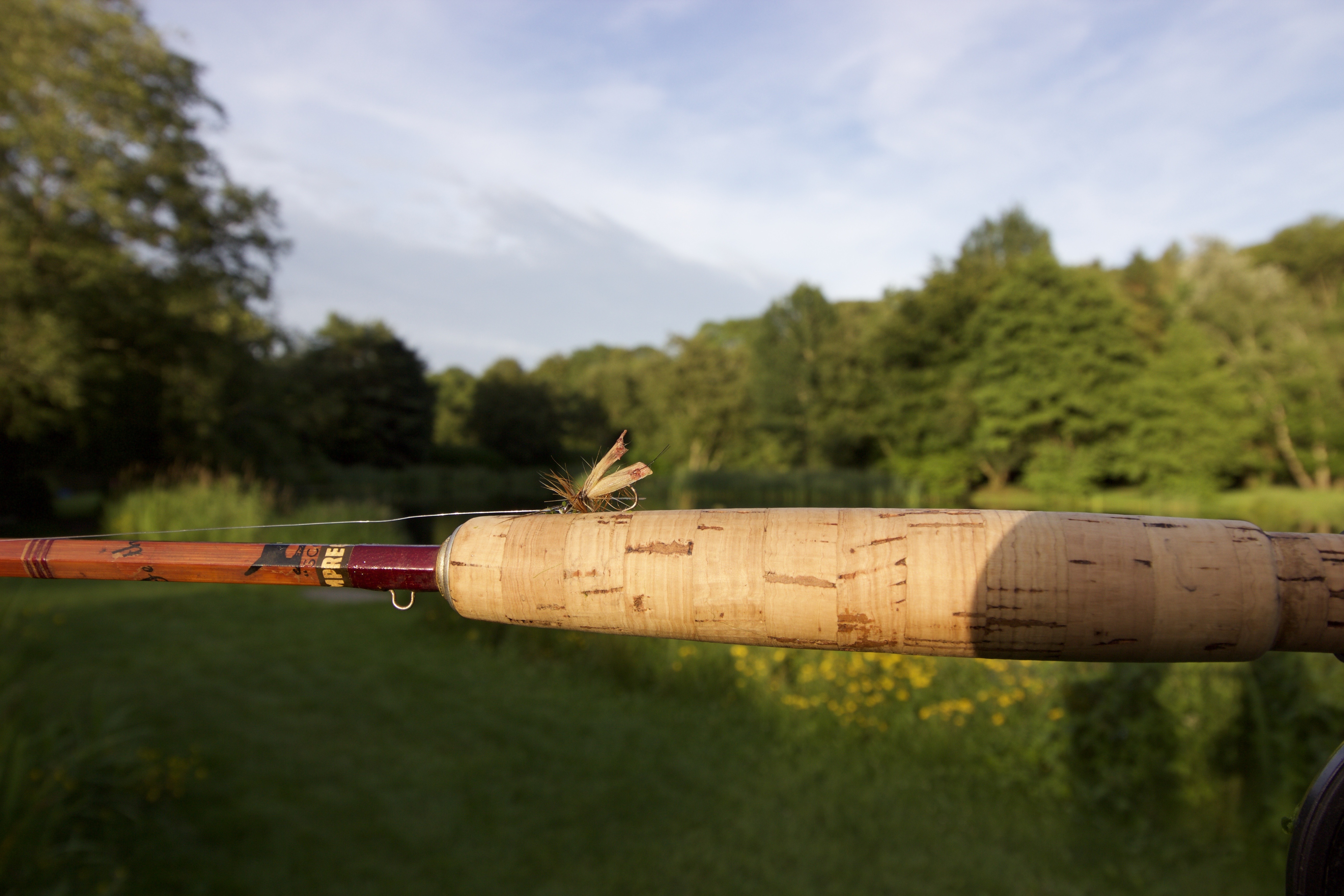 We had decided to restrict ourselves to dry fly only on this warm and sultry evening planning to savour the visual delights of this method. It is surprising that so many anglers miss out on the best trout fishing summer has on offer by concentrating their efforts during the daytime hours often fishing office hours between 9.0am and 5.00pm when they could arrive at 5.00pm and fish until dusk when the fish undoubtedly become more active.
After a days work that had entailed a meeting in Plymouth I was relieved to eventually arrive at the lake at close to 6.30pm where I found Jeff chatting to a couple of visiting anglers.
Trout were clearly visible, some cruising and others were suspended lethargically almost motionless in the water
I tied a small grey duster to my 4lb point and worked the fly line until I had found the range of the target trout. Jeff was soon into action tempting a fish on a small caenis imitation. After a pleasing tussle a beautiful spotted brown trout of a couple of pounds was being admired.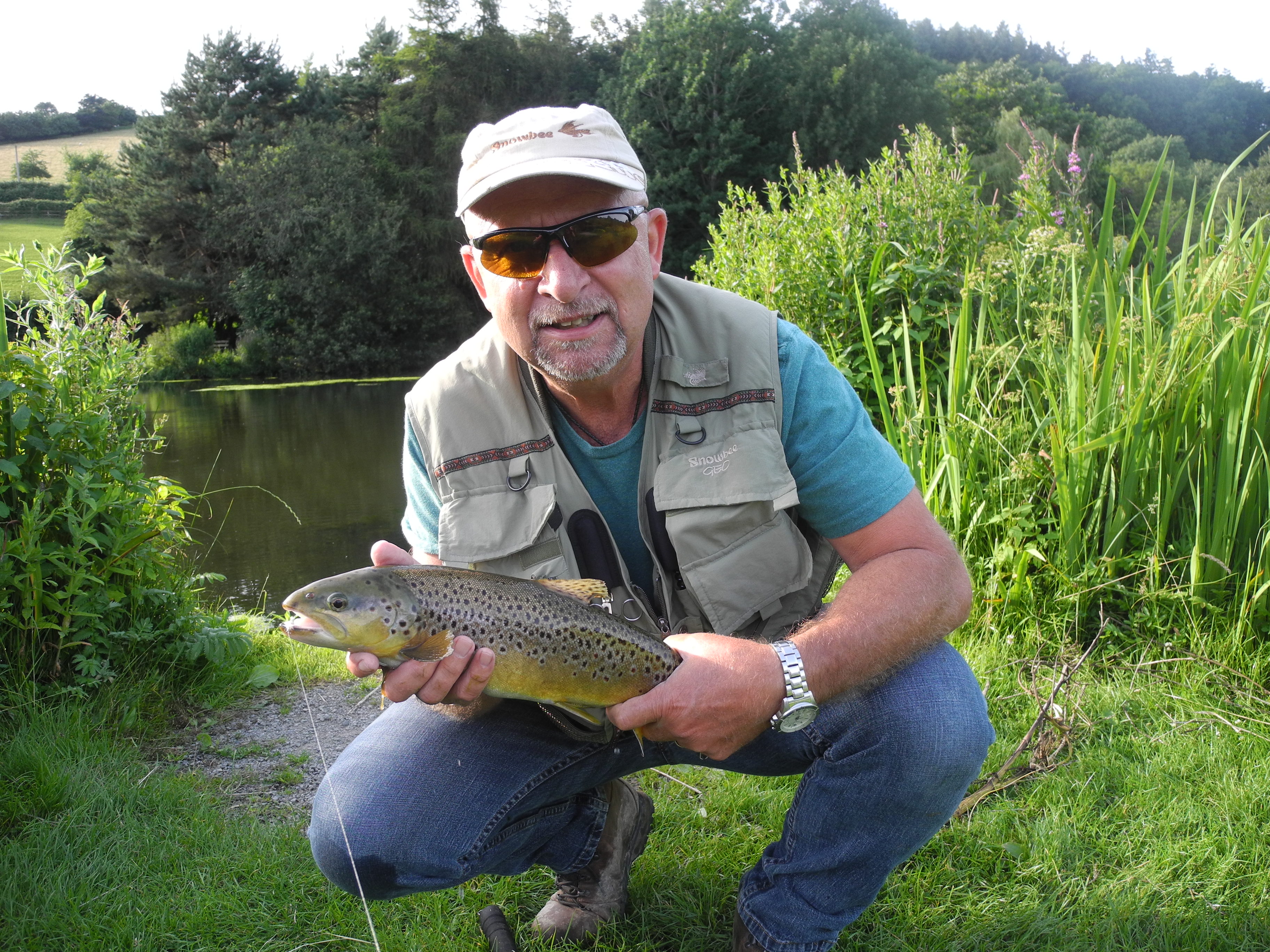 It was obvious that the actively cruising trout were the fish to target as they were we guessed on the lookout for food. After a few refusals I dropped my fly into the path a cruising fish and watched as it nonchalantly swam up to the fly and slurped in my offering. The satisfying tightening of the line and well-bent rod followed this delightful moment of deception. This was the first decent sized trout I had hooked on the old Scottie as previous outings with the rod had been on the river where I had relished catching 4oz wild browns. This 2lb plus rainbow was a more severe test for the rod though I lent into the fish with total confidence enjoying every moment as the old cane absorbed every lunge.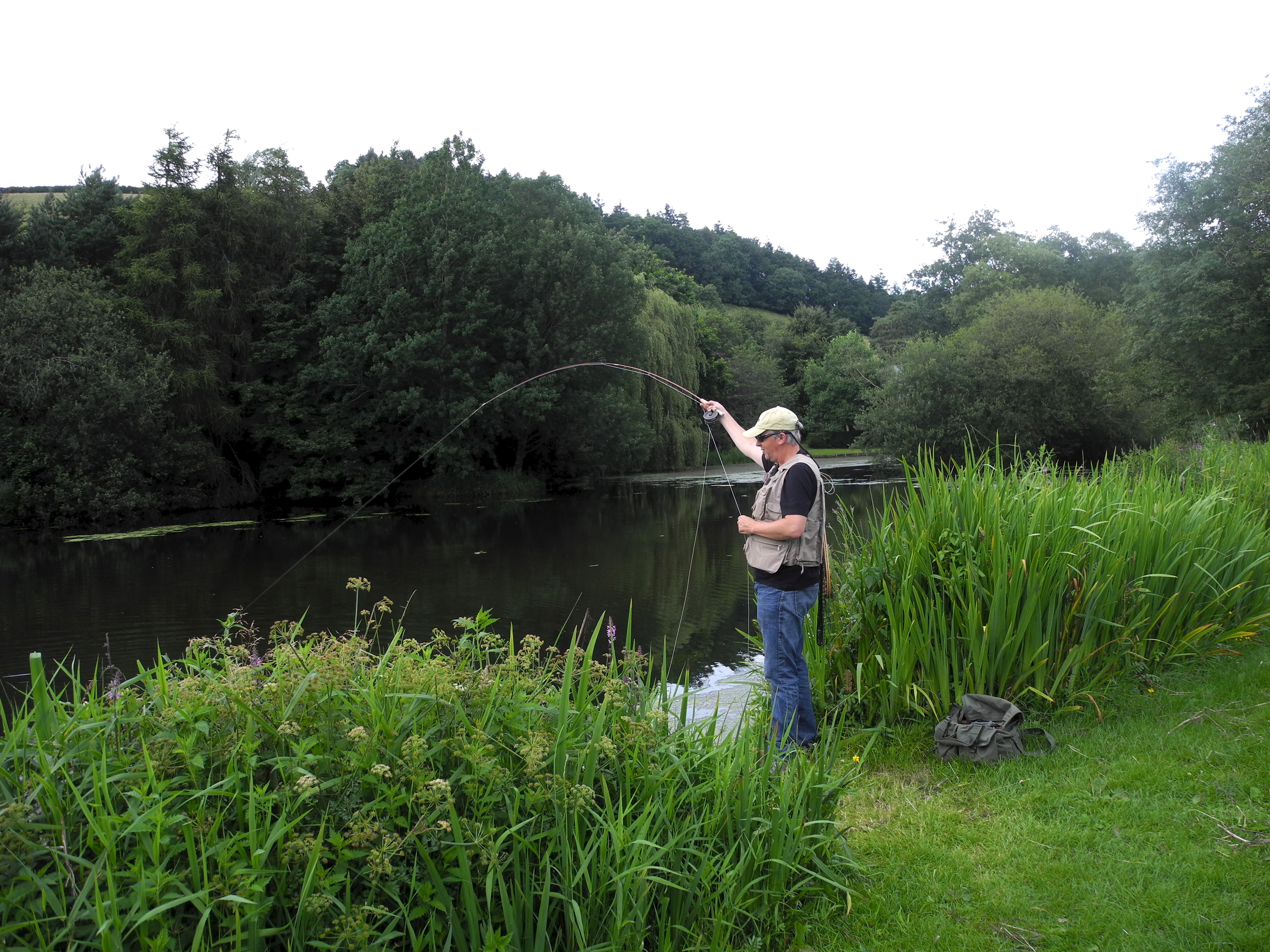 As we fished on Jeff enjoyed success with a small sedge pattern twitching it a few times and then pausing. This often provoked a rise from the trout and a well bent rod. I followed suit tying on a sedge pattern myself and casting to active trout. This was fascinating fishing watching each fish's reaction to the fly. There is surely no more enjoyable way to catch trout than with the dry fly?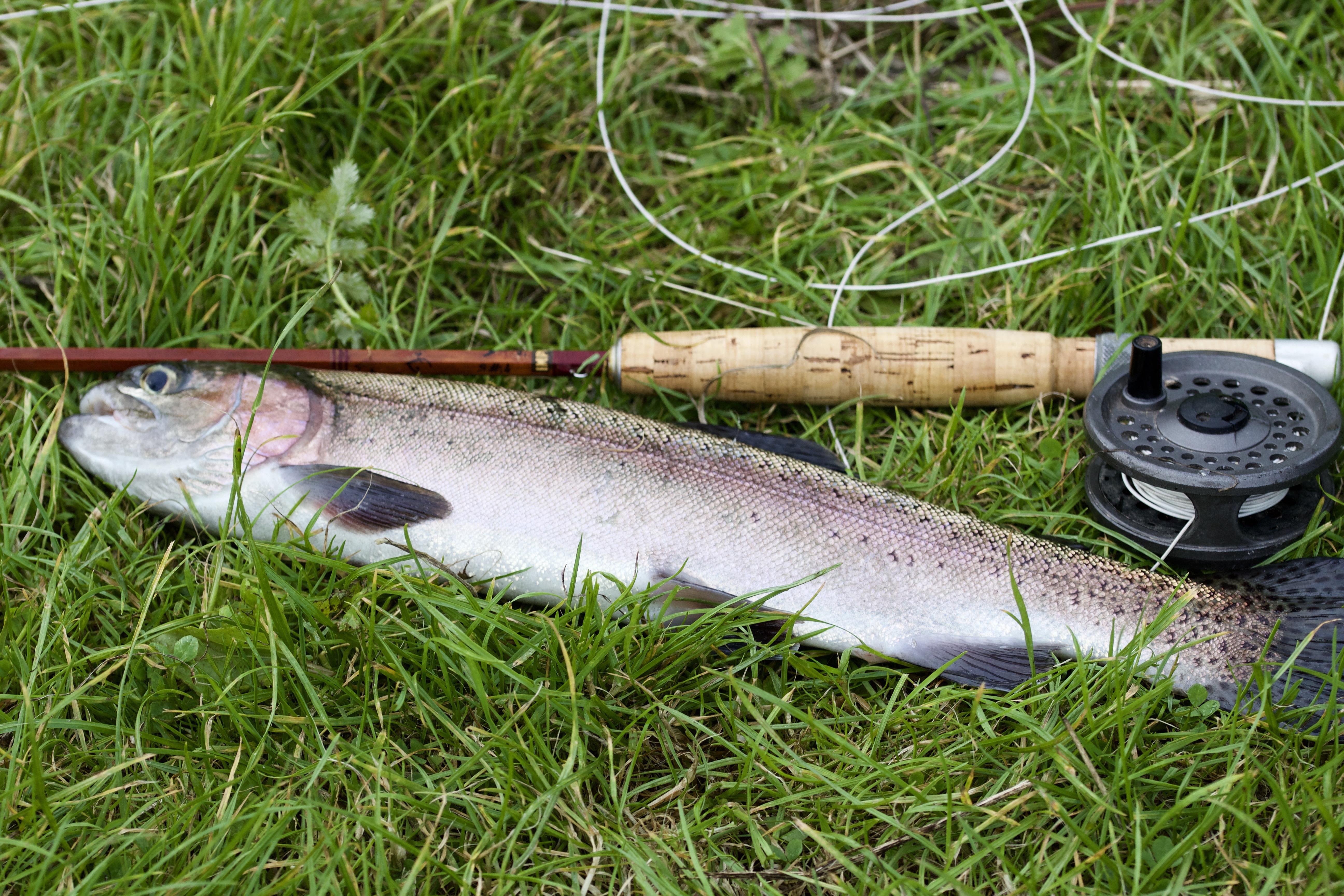 Image by Jeff Pearce
As the sun slowly sank the trout became more active as the air-cooled and more flies hatched around the lake. There was no hurry to catch fish as we enjoyed the ambience of the summer lake. Chatting about fishing here and there and hatching plans for fly-fishing excursions in both saltwater and fresh. Jeff is a dedicated fly angler and relishes catching on this method above all others.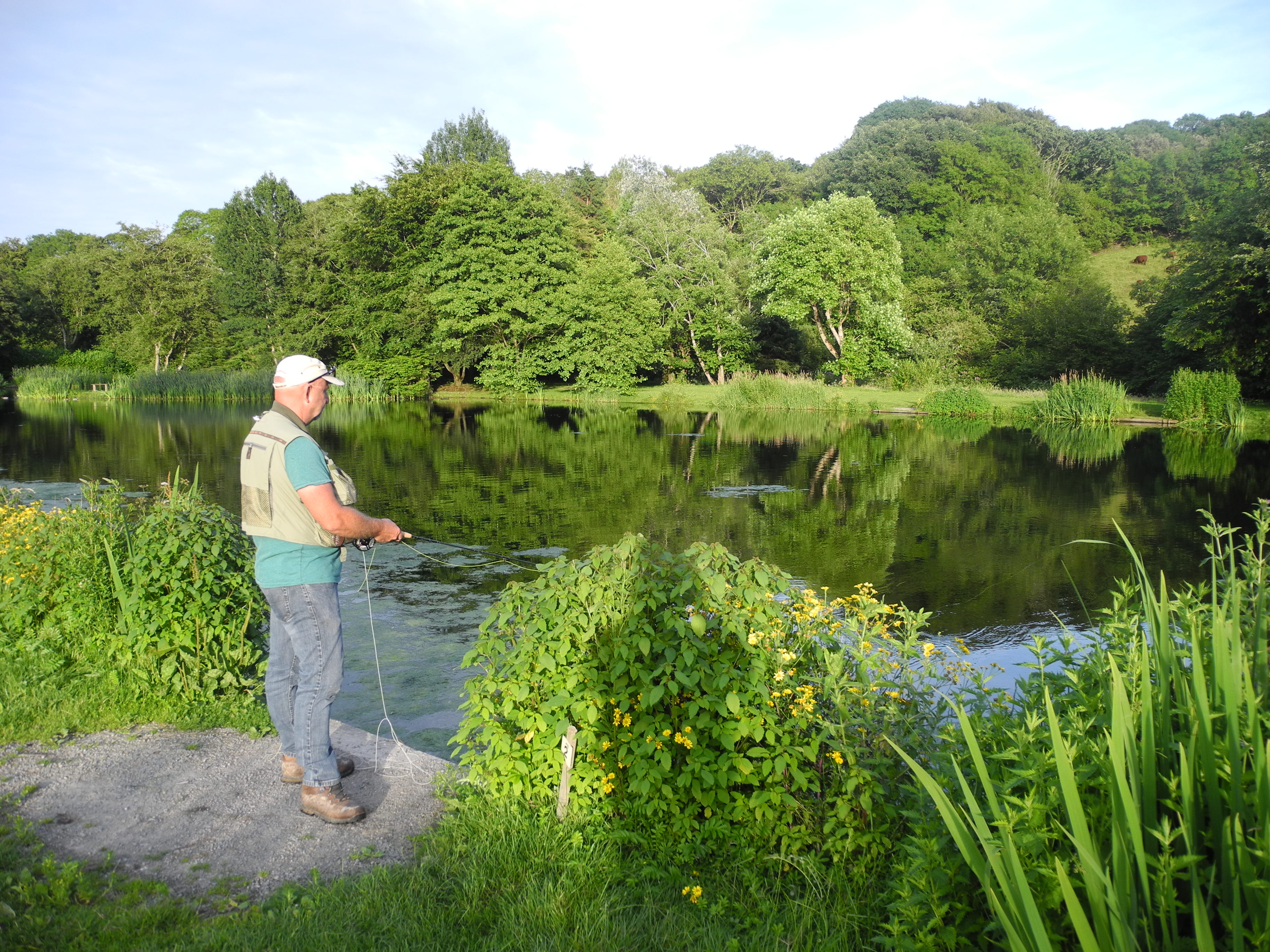 As the sun sank we took the opportunity to capture images of reflections in the water as the summer day ebbed away. A pair of kingfishers flashed across the water a pleasing glimpse of blue and orange. A heron wheeled above the trees emitting a primeval cry and resembling a pterodactyl that once flew millions of years ago. Such summer evenings are to be savored as the evenings once again begin to shorten as summers glorious peak of perfection passes.