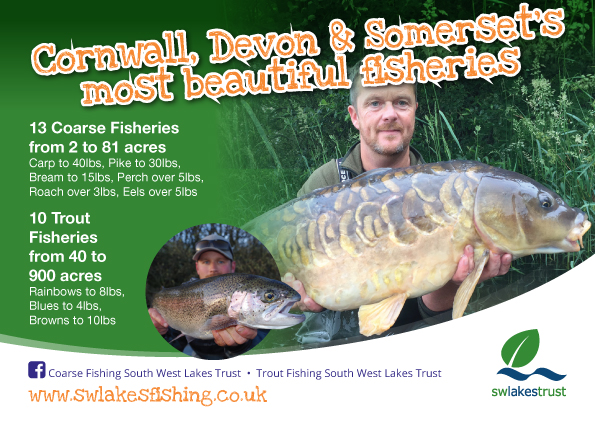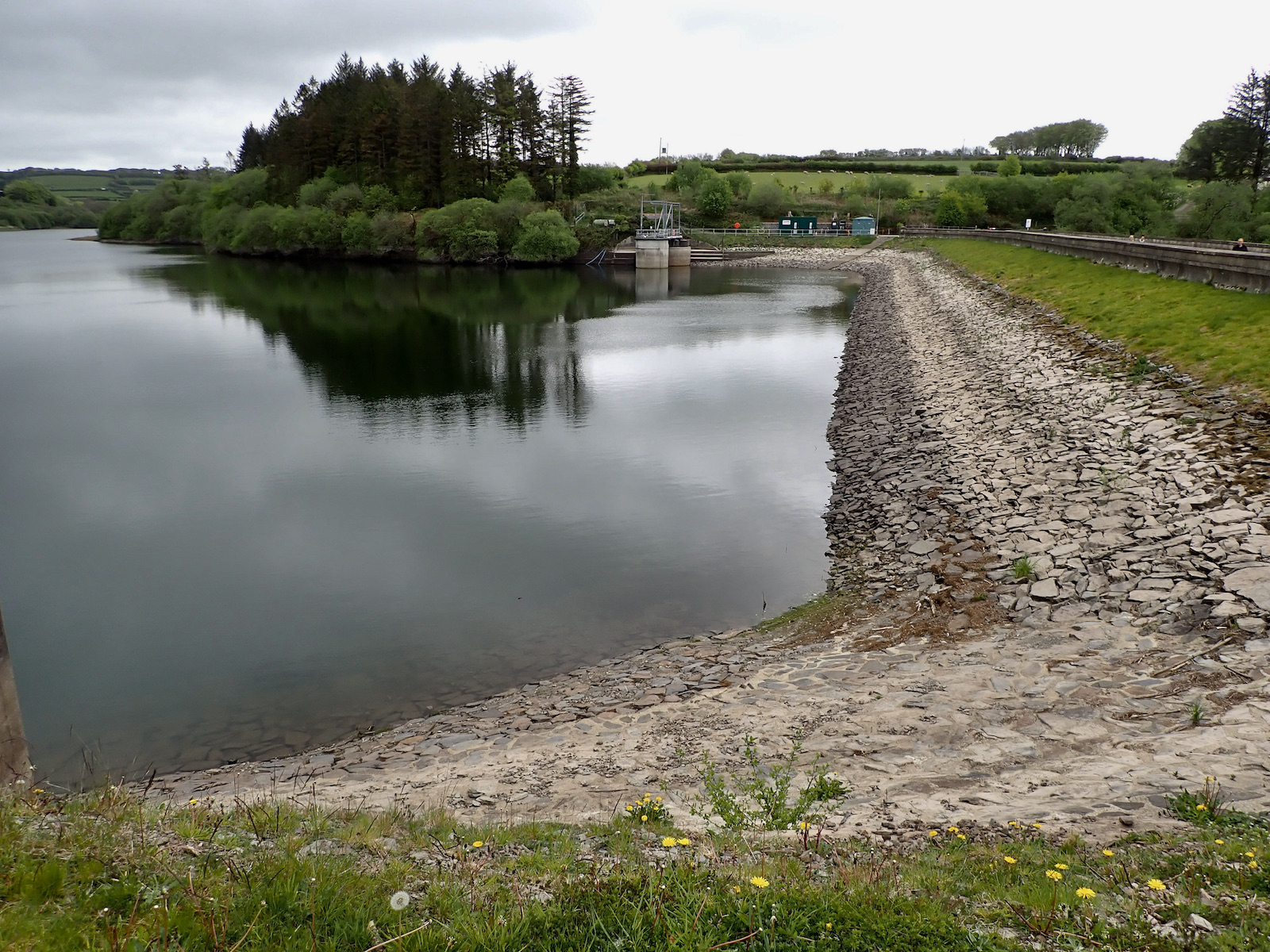 As I walked down to the dam at Wistlandpound I was surprised to see just how low the reservior was so early in the season. After a long dry spring and a relatively dry winter it will need a lot of rain to regain the levels with water pumped from the River Bray near Challacombe.
This was only a short session that was to prove far more productive than I expected. I tied a small black lure on the point and black spder pattern to a dropper. Walking to the point on the West Bank I started putting out a line and started a slow retrieve. After each cast I took a step to my right planning to cover plenty of water. After half a dozen casts I was encouraged by a boil on the surface as a fish swirled at the fly without connecting.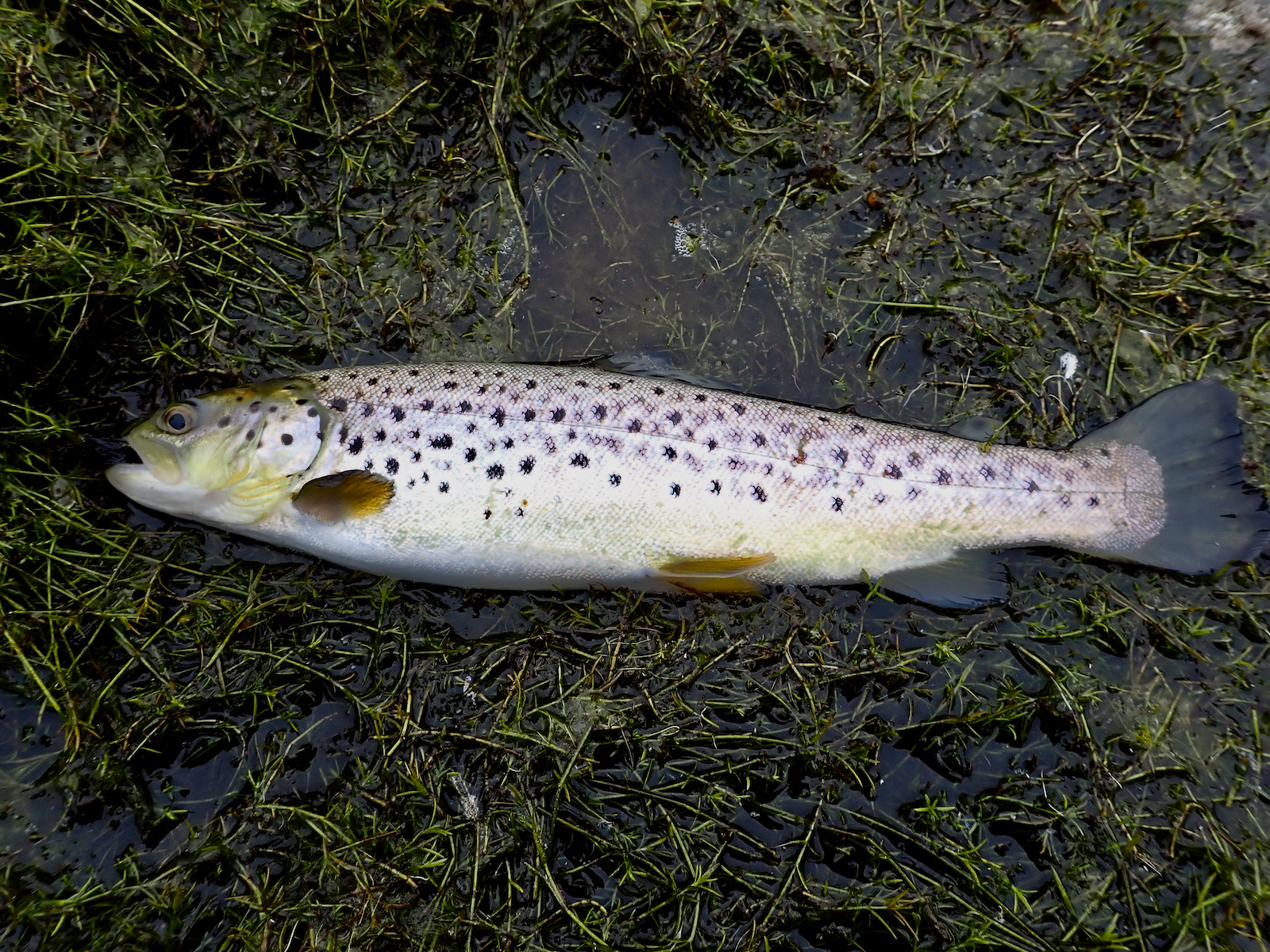 A few cast later came a solid tug as I connected with a brown trout that gave a spirited account spending plenty of time leaping high out of the water before coming to hand. During the next 45 minutes another five trout followed all pristine looking fish of around 10″.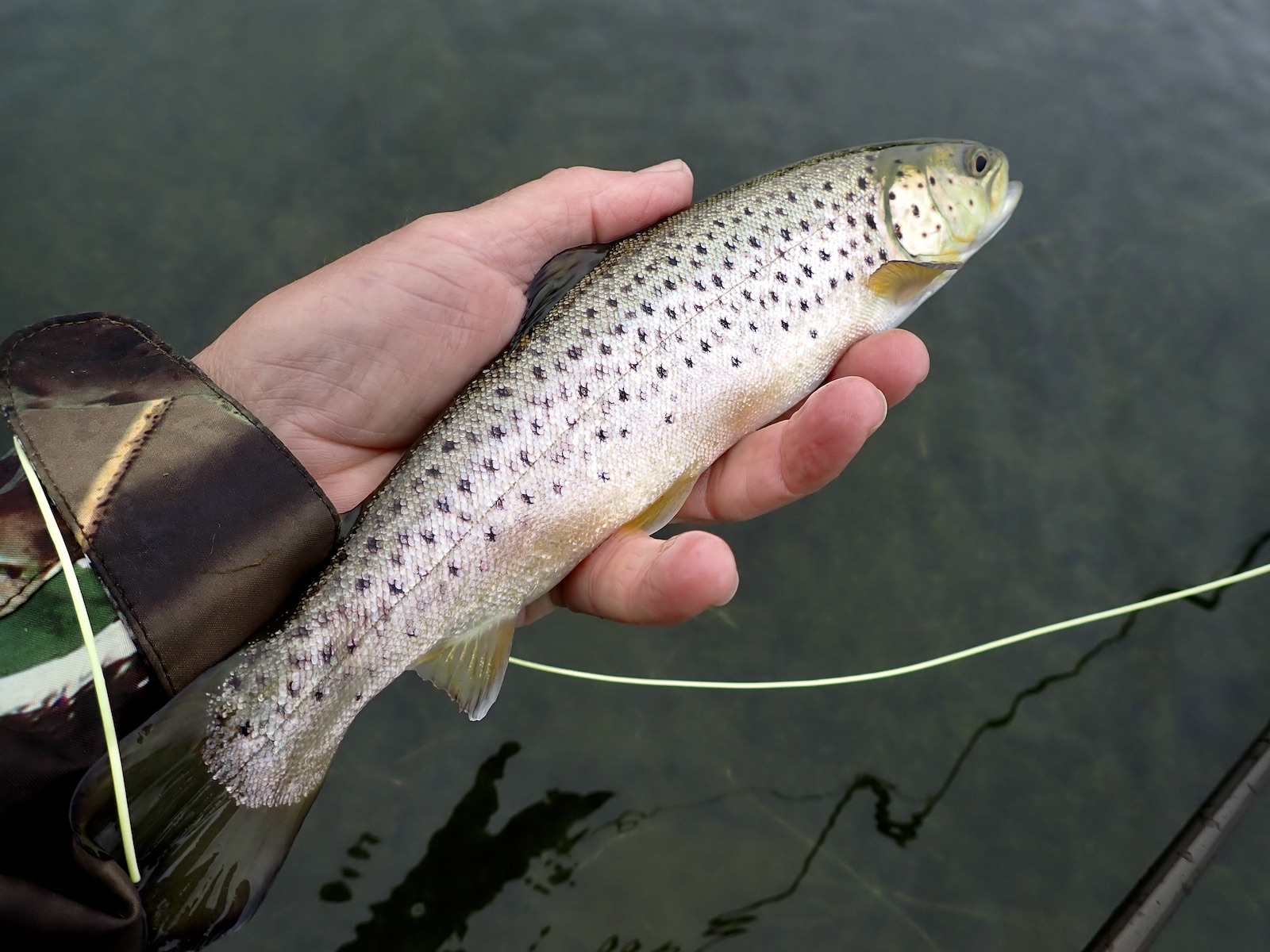 I decided to walk to the far end close to the inlet to see if any rudd were showing. After a couple of casts another brown trout siezed the fly and was brought protesting to Hand. I caught sight of swirls close to the weeds and put the flies into the area. The line pulled tight and I lifted into my first rudd of the season. During the next thirty minutes a dozen or so rudd were brought to hand. These were beautiful fish the light bouncing off their scales and fins glowing red. Th size of the rudd was encouraging with the average size bigger than those caught last year. The best was around 12oz and I have heard runours of fish well over 1lb.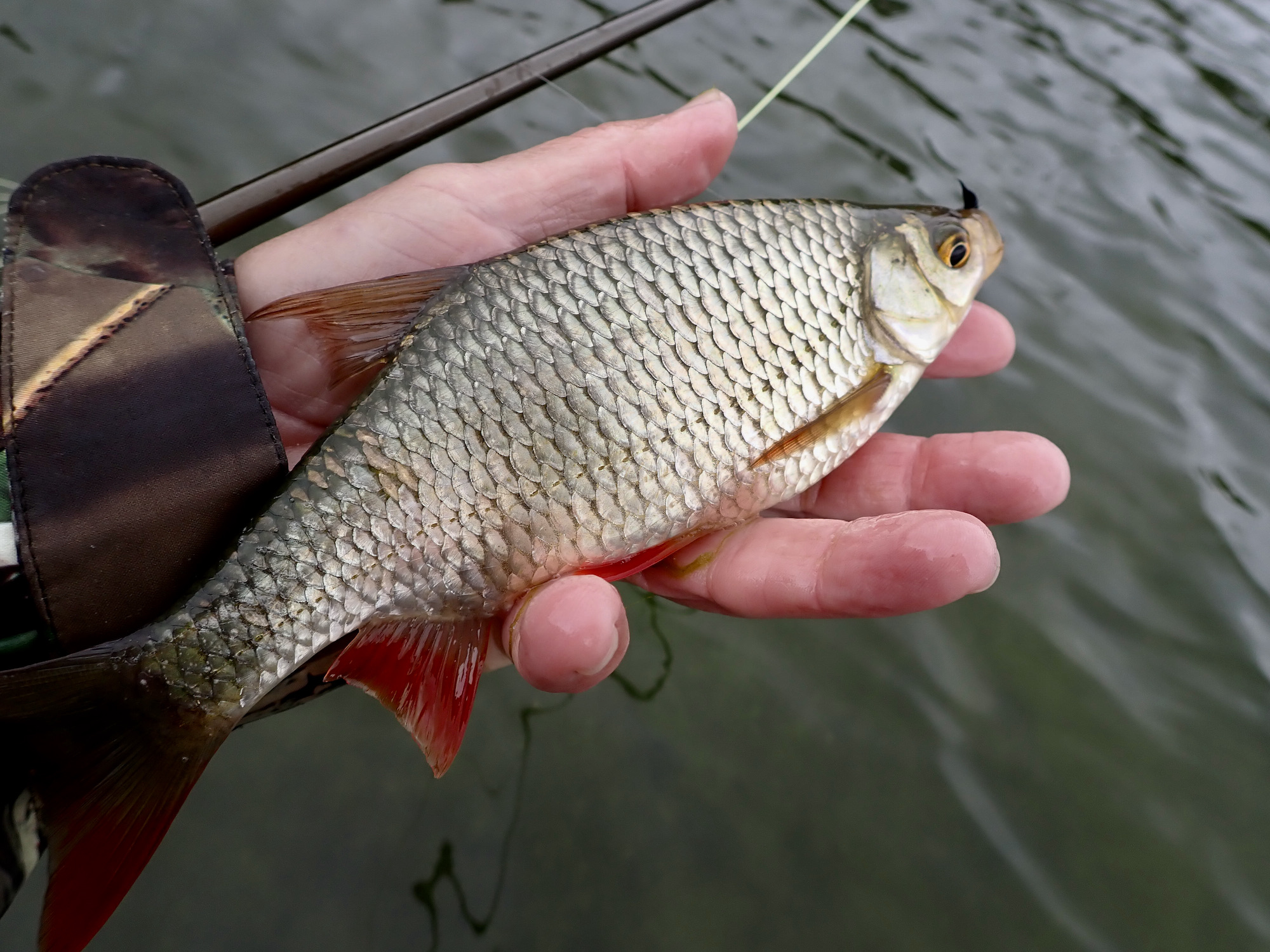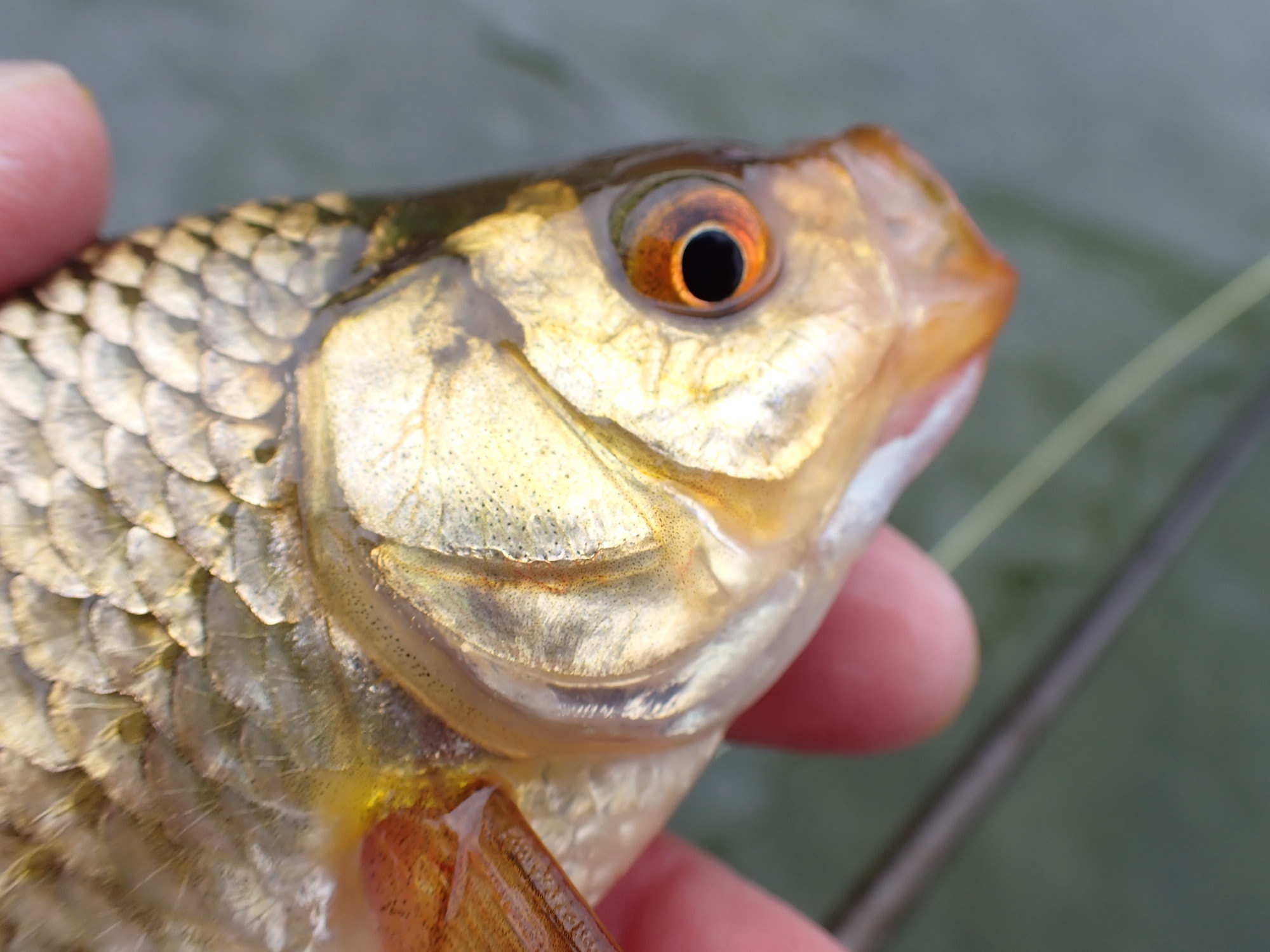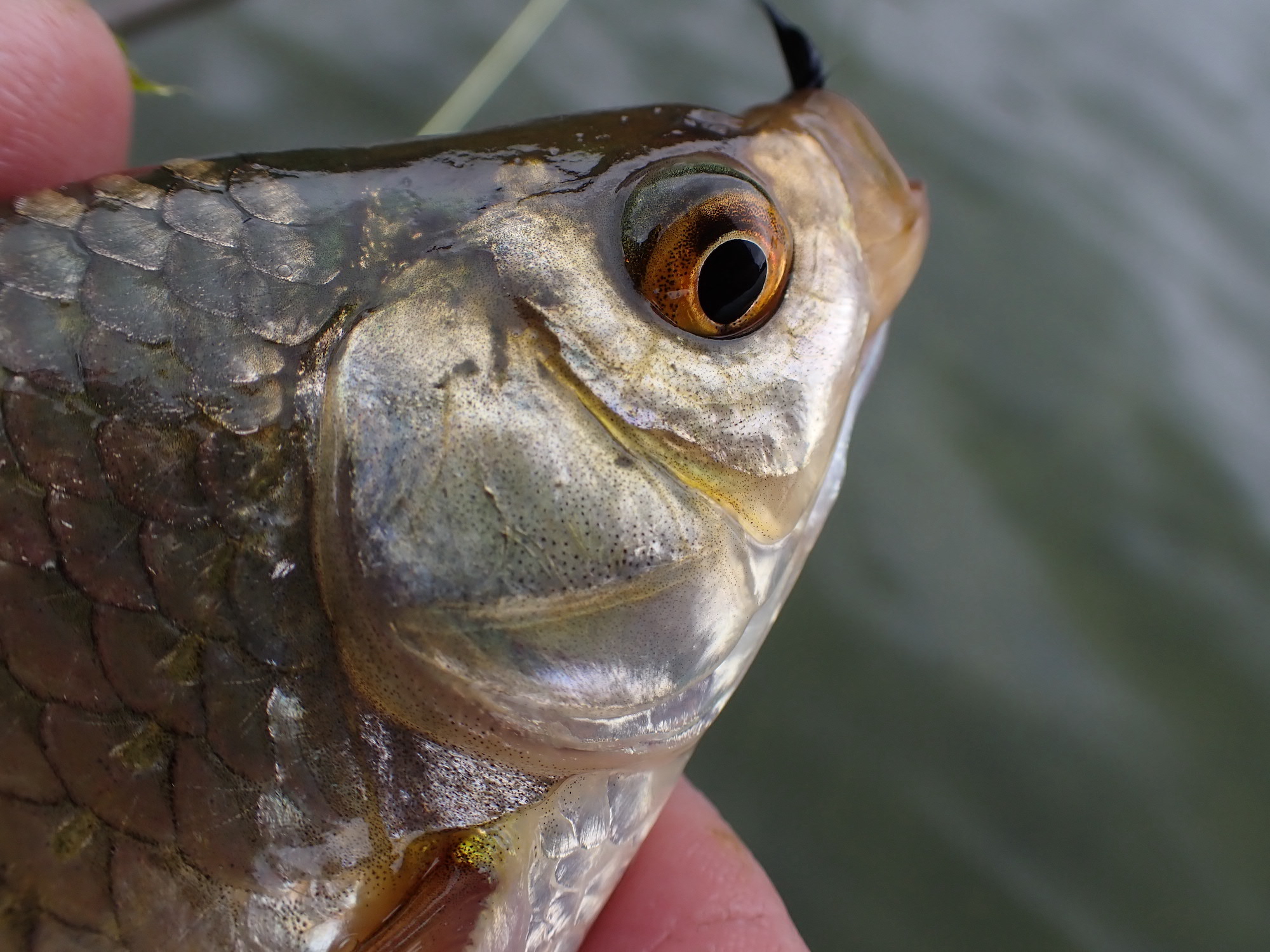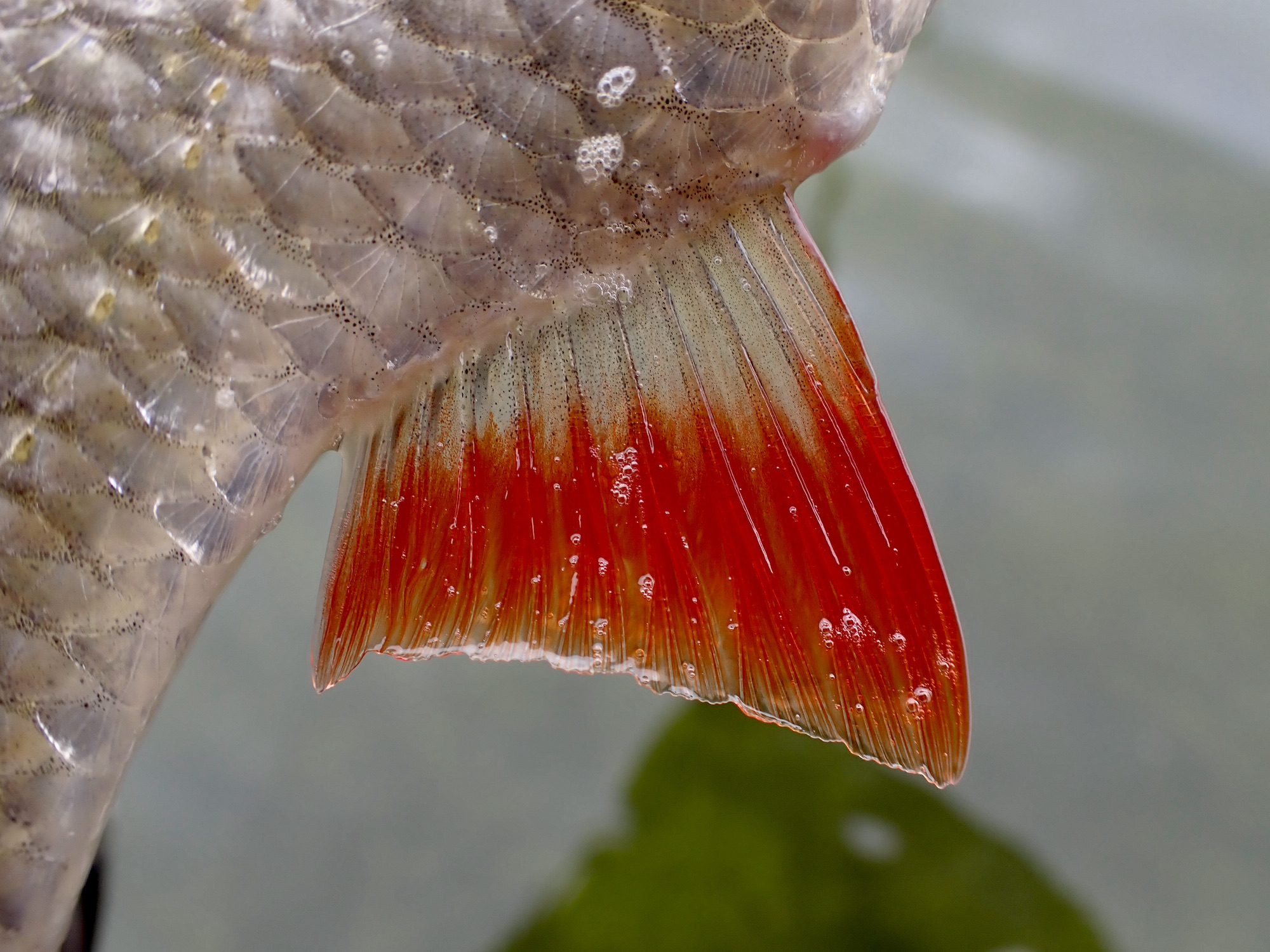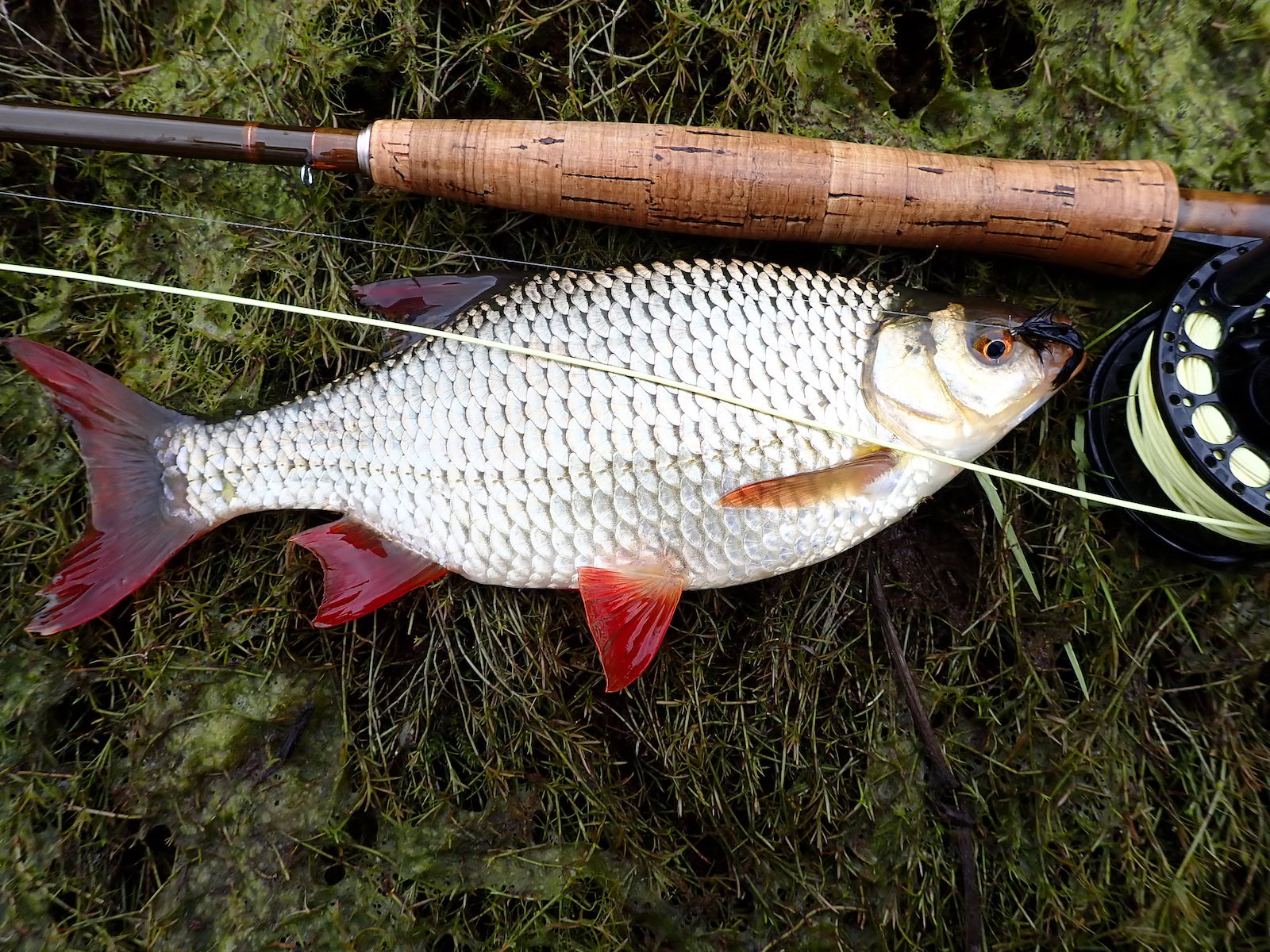 I walked briskly back to the car after a short but rewarding session.