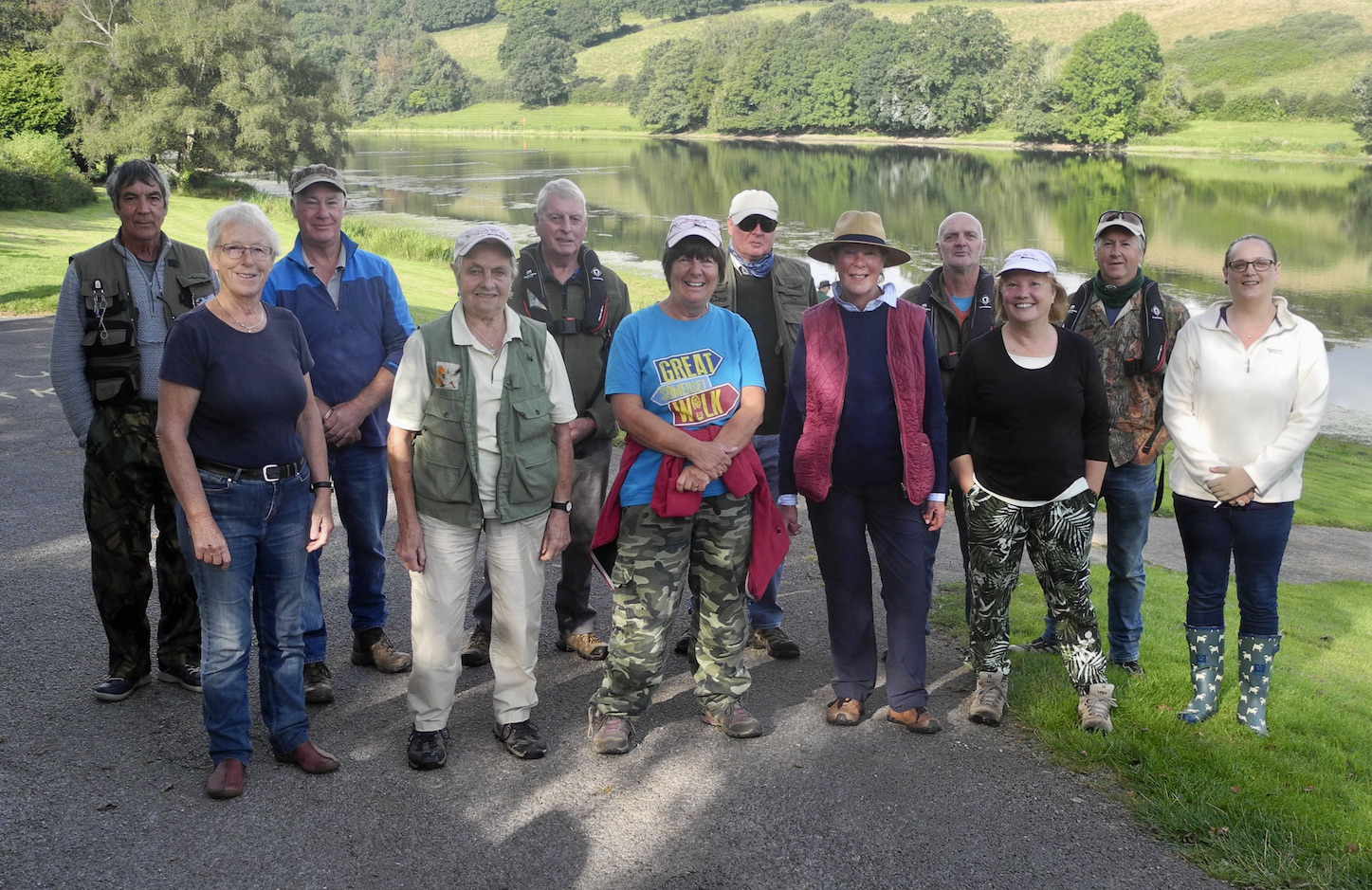 Many thanks for the report below from Sally Pizii  Trustee and Fishing coordinator of all  SWFFL (South West Fishing For Life)  and FFL groups  :-
What a wonderful day the ladies from South West Fishing for Life had on Sunday at Hawkridge Reservoir.
The weather was warm and fine and, as always, the scenery provided a stunning background to the competition.
The ladies might have all been united by having had breast cancer, but competition was fierce as they fished their annual fly fishing boat match.
The boats were all carefully rowed by members of the Wistlandpound Fly Fishing Club  and secrets shared as to which fly to use and where the best place to cast would be.
There were trout everywhere and could be clearly seen cruising through the water, one almost jumped in to one of the boats, but only one was hungry enough to take the fly offered.
Julie Abbott caught a lovely two pound, four ounce trout. She took first prize as did her boatman Andre and everyone else got 'runners up' prizes.
Due to Covid, a shared meal was not on offer at the end of the event, but next year, we hope it will all be different.
Thanks go to the Wistlandpound Fly Fishing Club and to Wessex Water who allowed the competition to take place.
https://www.southwestfishingforlife.org.uk/index.php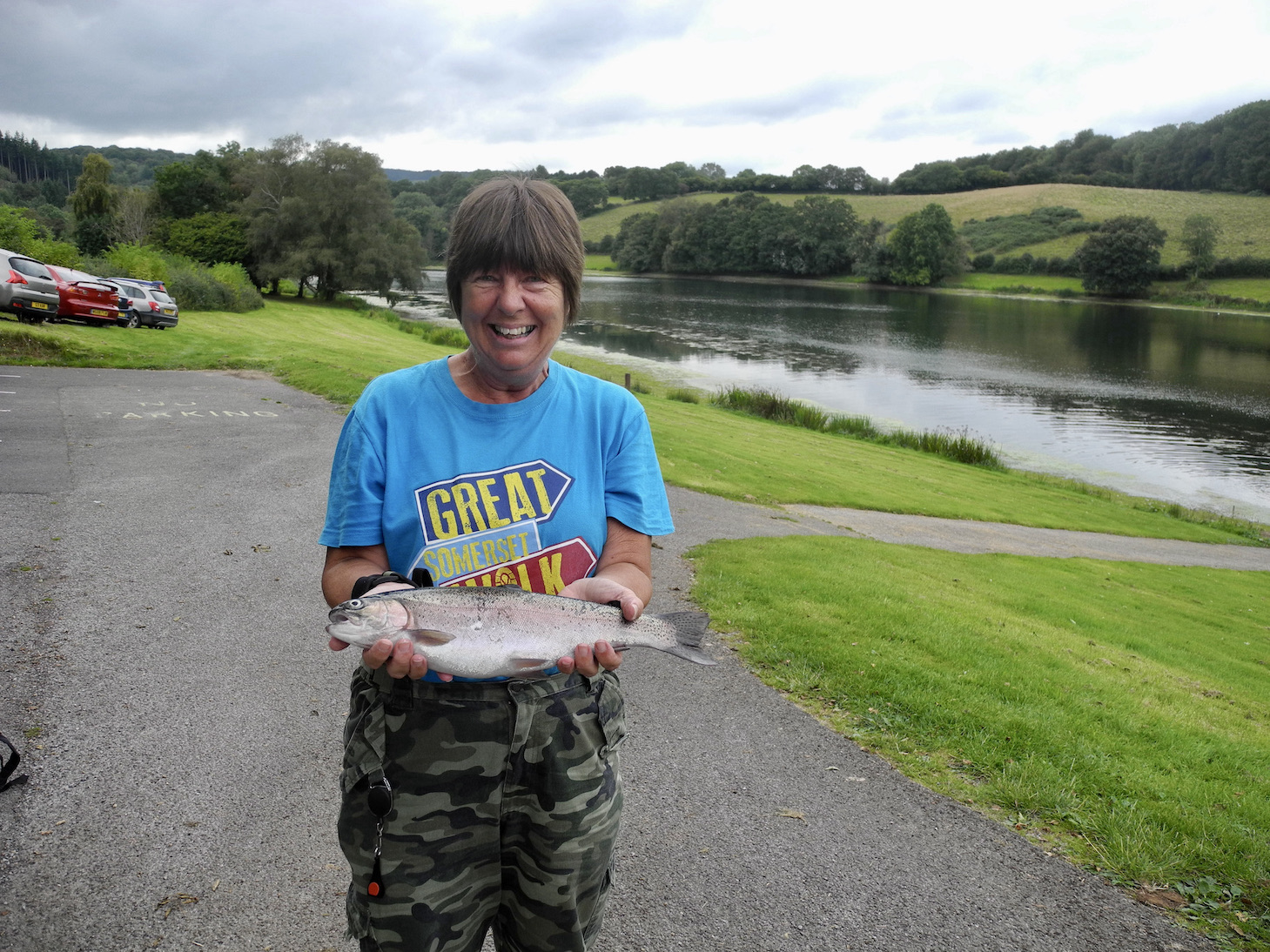 The Wistlandpound Club members fished on after the mornings boat sharing to compete in the clubs Roger and Guard Shield. The winner was Colin Combe with four trout for 11lb 4oz and runner up myself with four trout for 9lb 12oz. David Eldred was third with one trout of 2lb 14oz.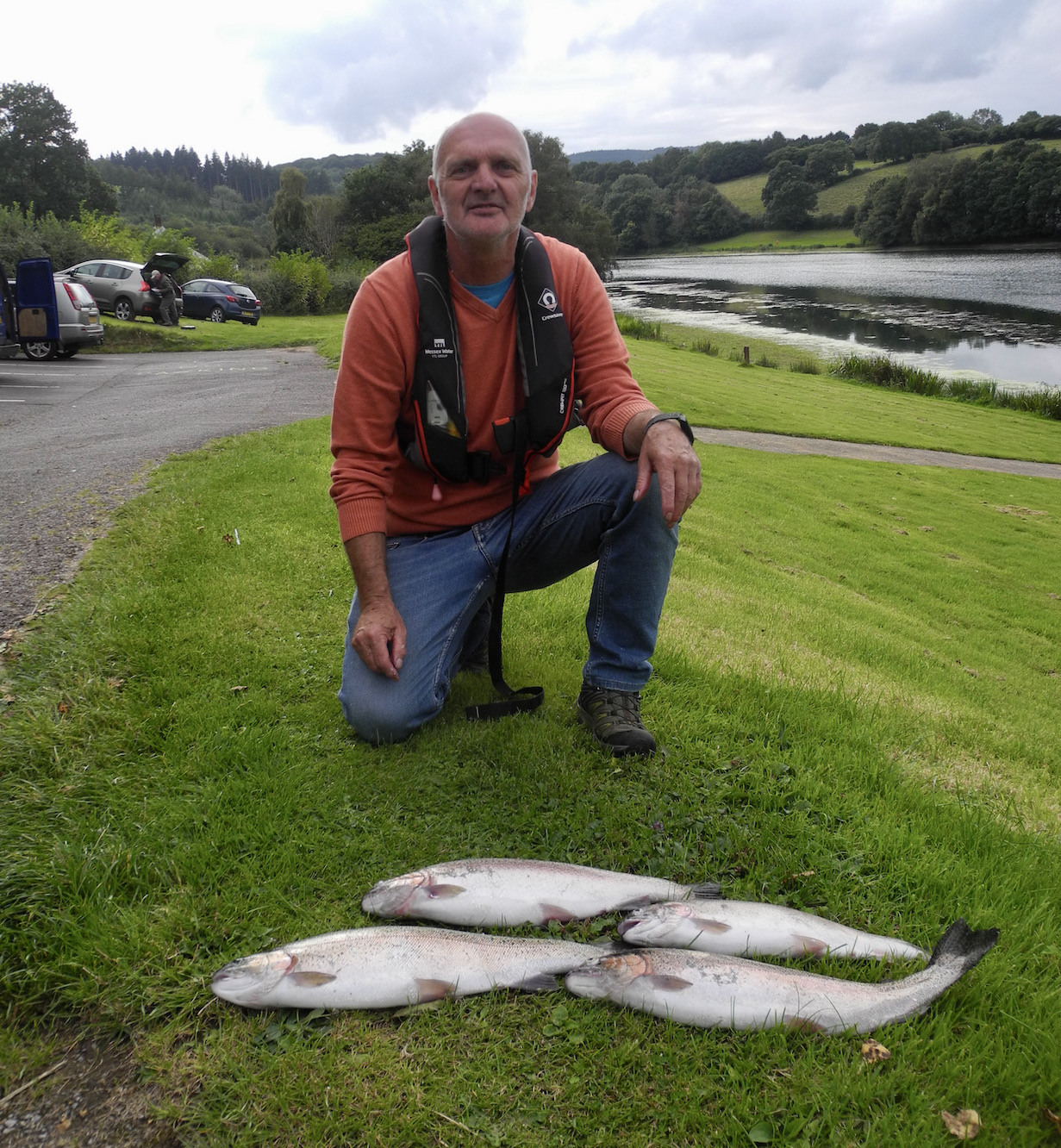 Hawkridge Reservior is at present run by Wessex Water and is a picturesque water located in the Quantox Hills close to Taunton.
https://www.wessexwater.co.uk/community/activities/fishing-at-hawkridge