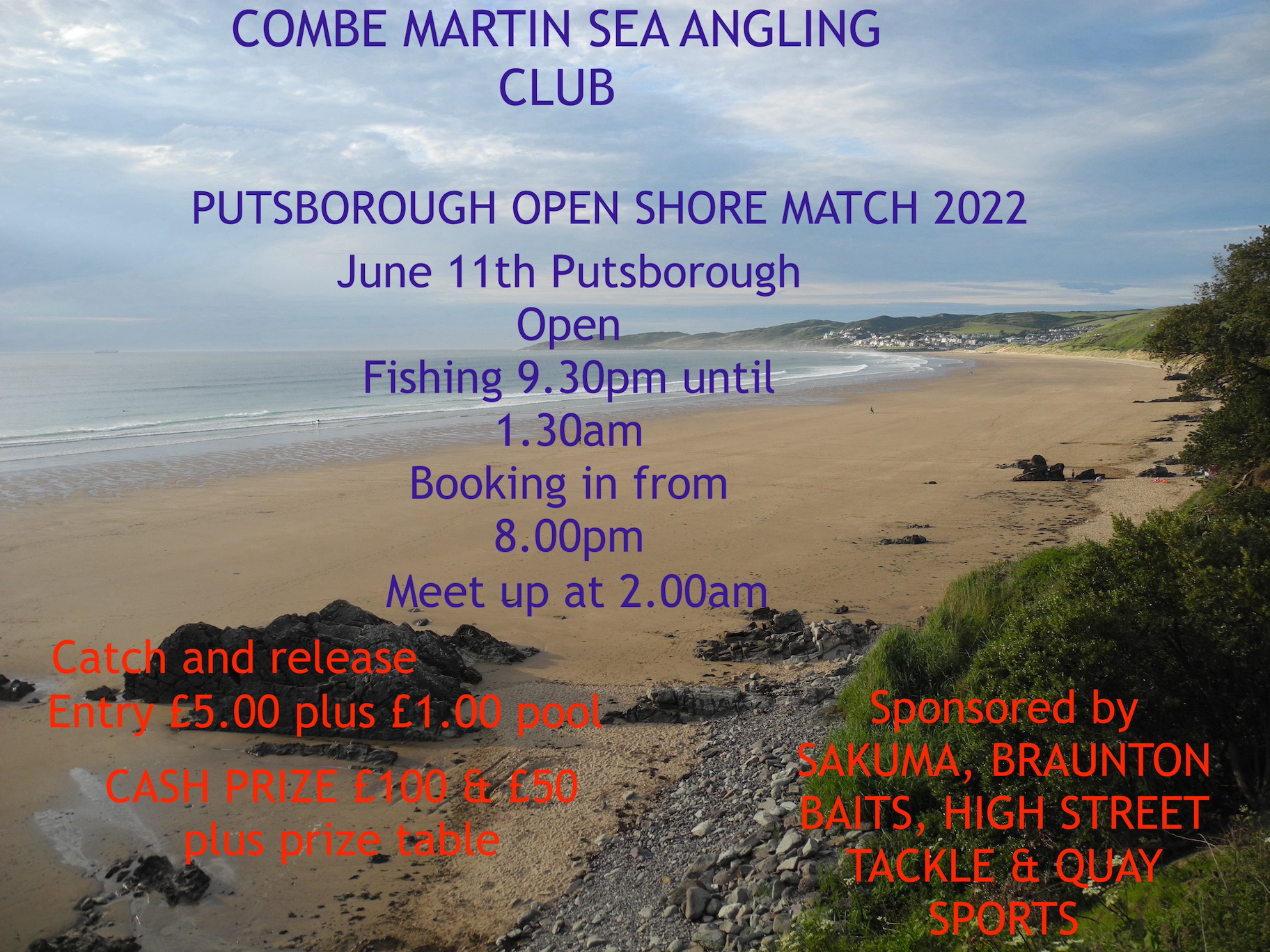 Combe Martin Sea Angling Clubs Putsborough Open was once again a resounding success despite a forecast of less than favourable conditions and slightly disappointing numbers of quality fish. It was great to hold the event again after two years of interruption due to the COVID pandemic.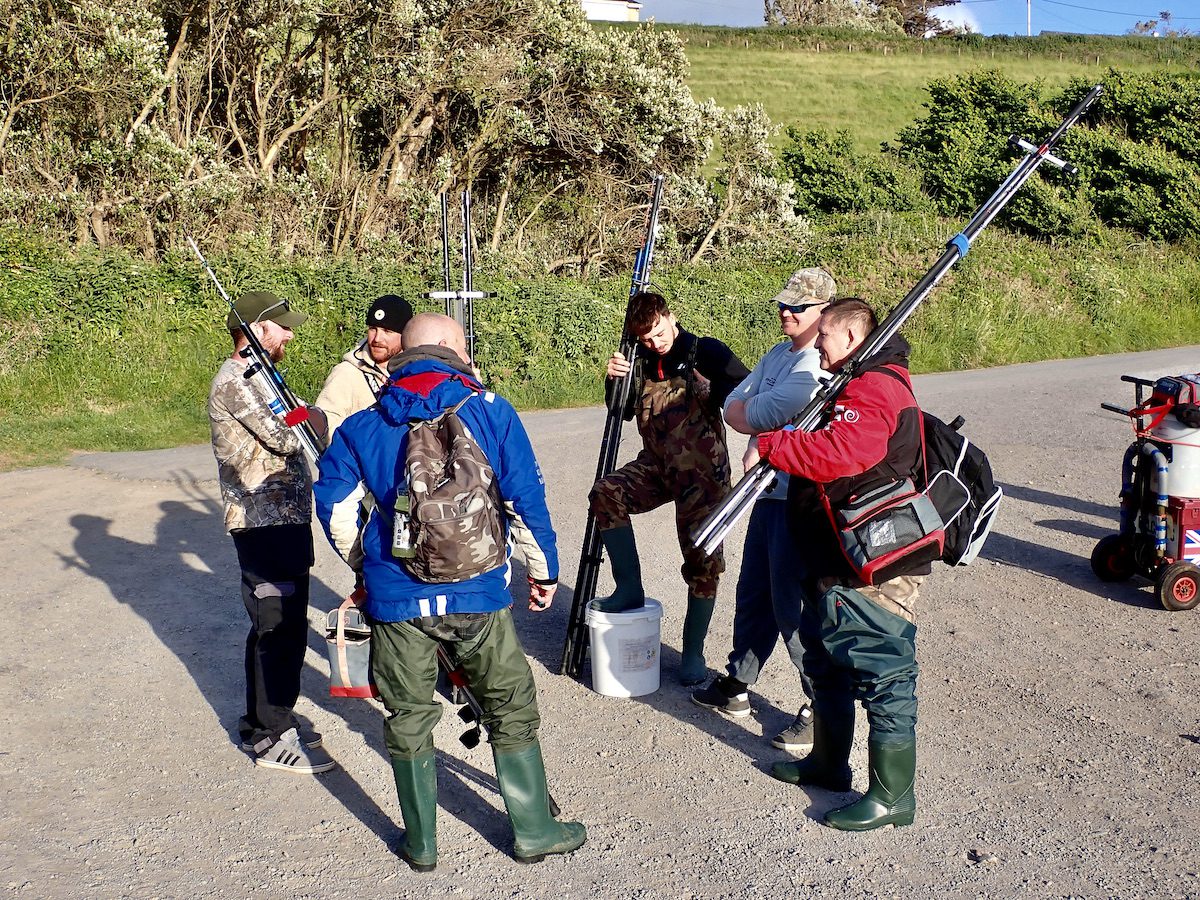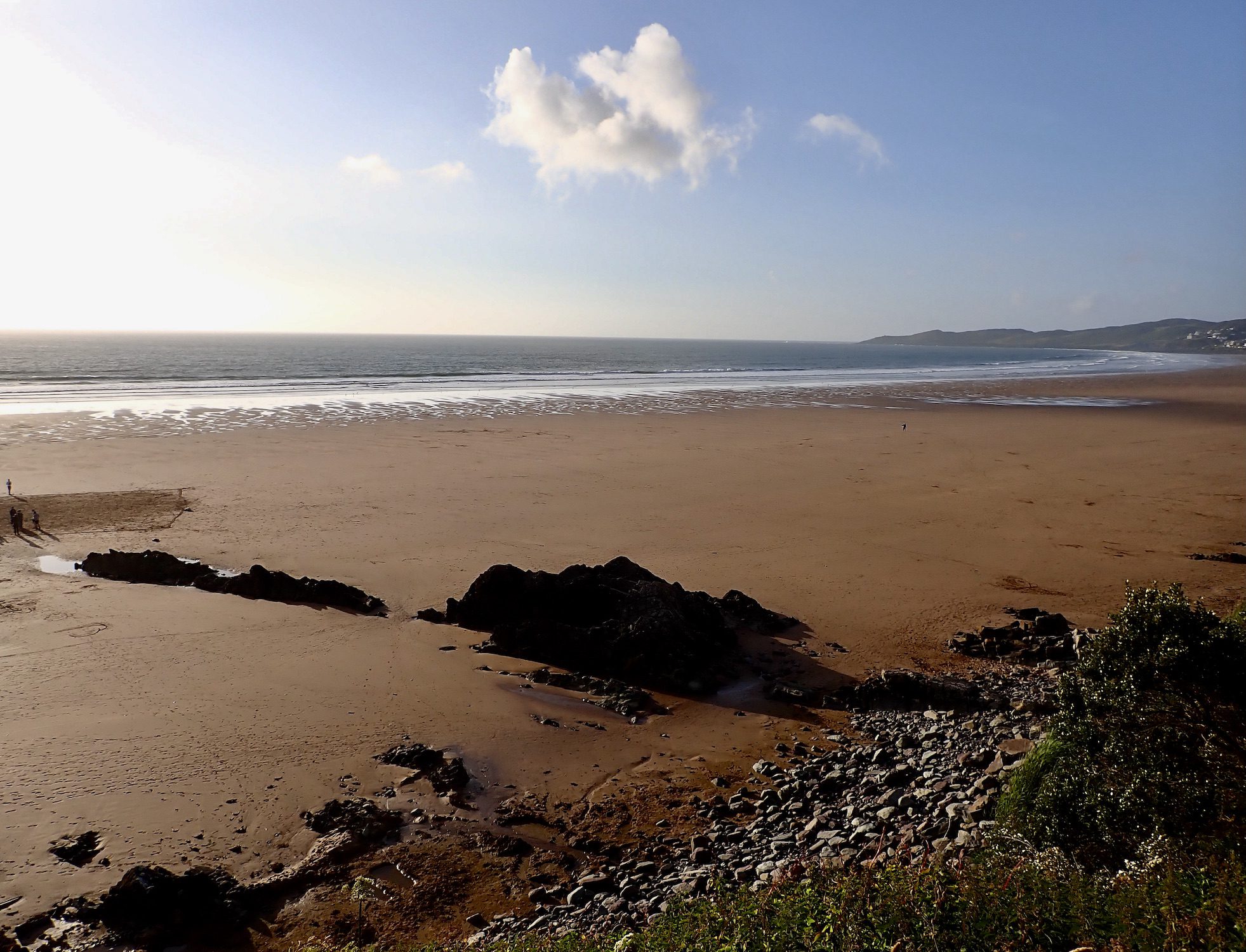 A massive swell had been pushing into the North Devon Coast over the previous couple of days casting doubt on the wisdom of proceeding with the event. Putsborough is however sheltered to some extent from a westerly wind and does not have such a severe swell as some neighbouring beaches. With high pressure starting to build and the wind set to ease the club decided to take a chance and proceed with the event. As luck would have it the forecast was correct and the wind eased though the swell was still a little challenging.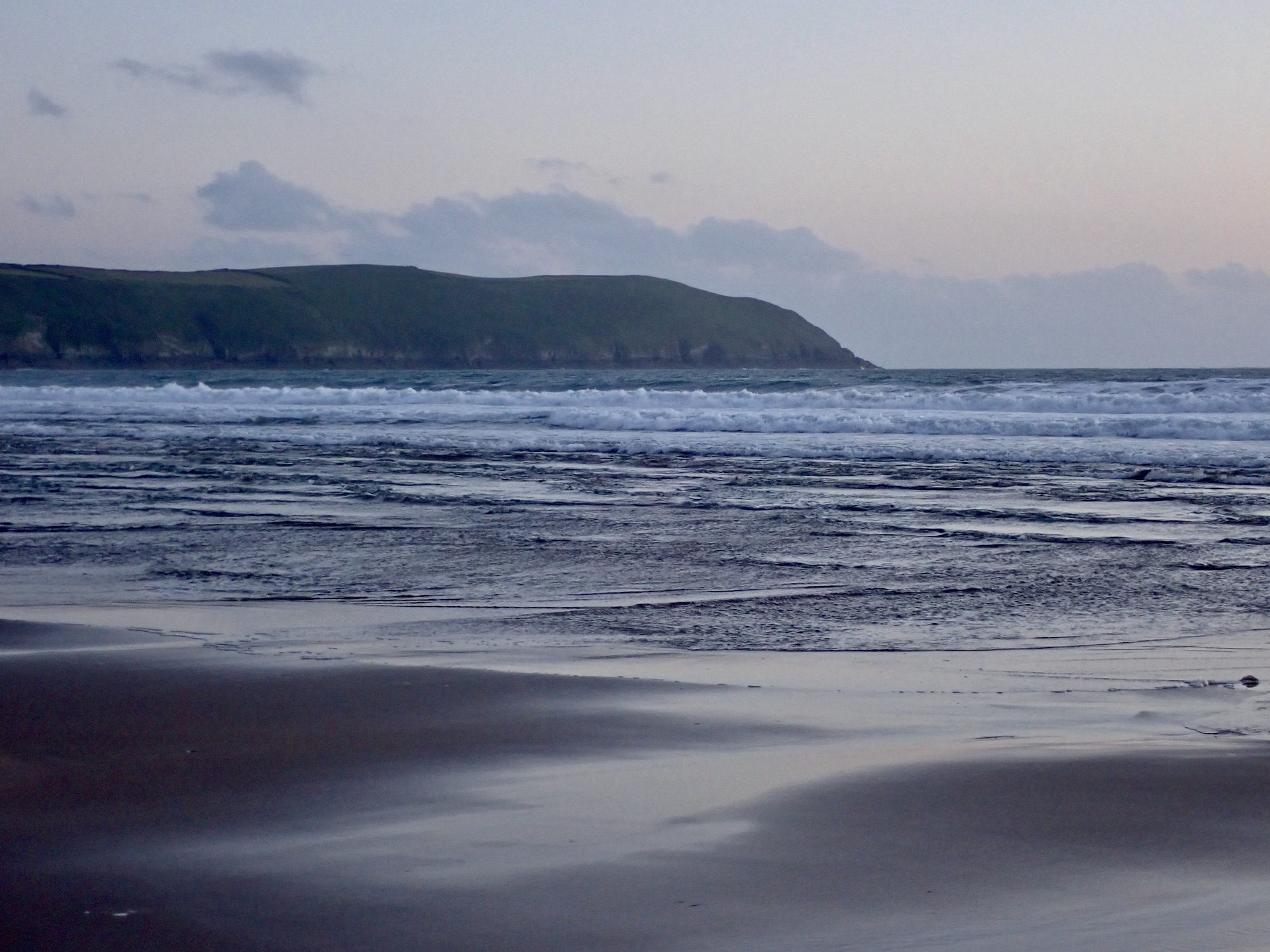 Thirty-two anglers signed in and it was great to see familiar faces once again from the North Devon angling fraternity. The competitors spread out across the vast expanse of sand some pitching up closer to Woolacombe than Putsborough. The beach was littered with brightly coloured jellyfish.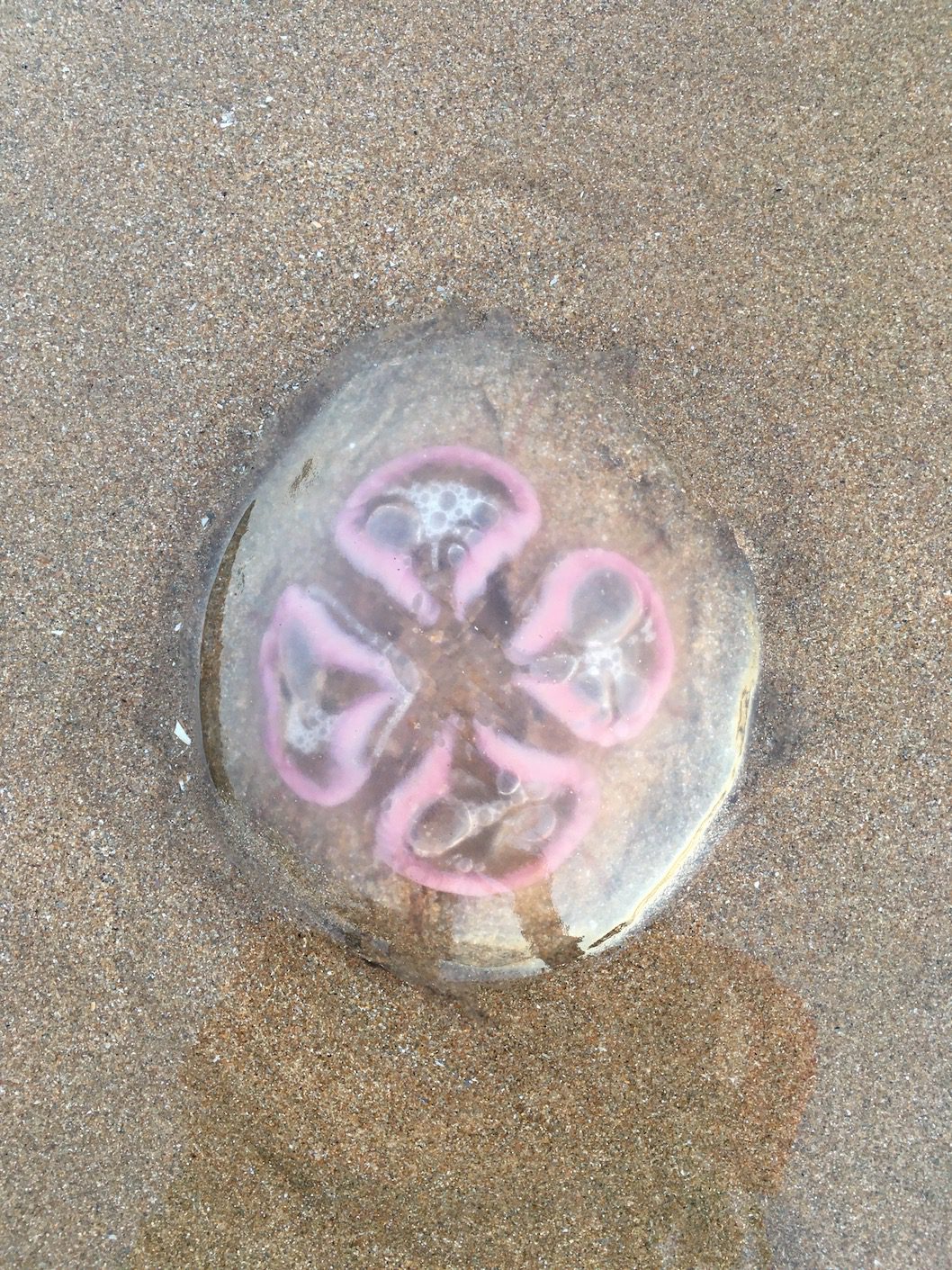 A stunning sunset was enjoyed by all as tackle was prepared and hooks laden with bait.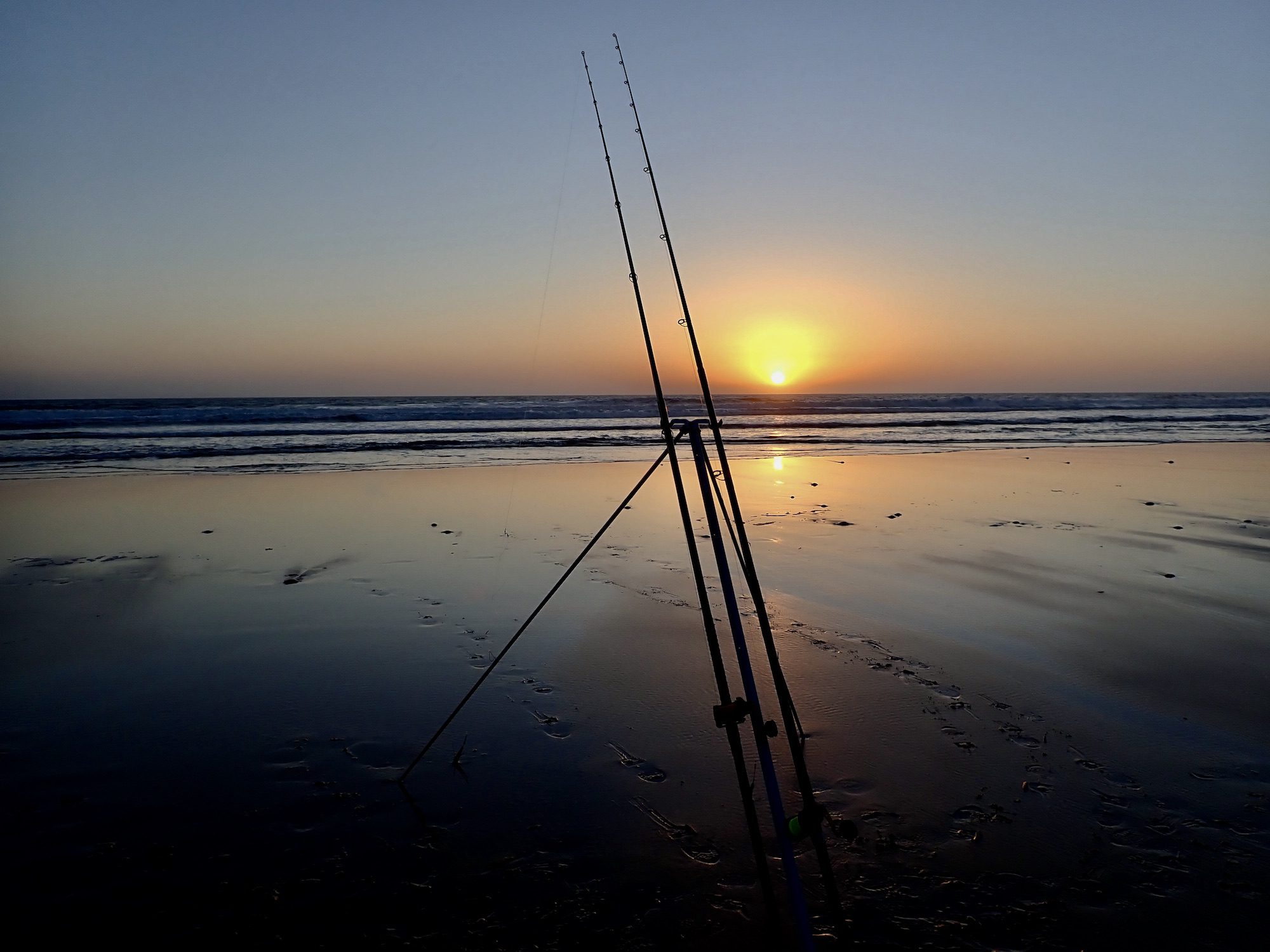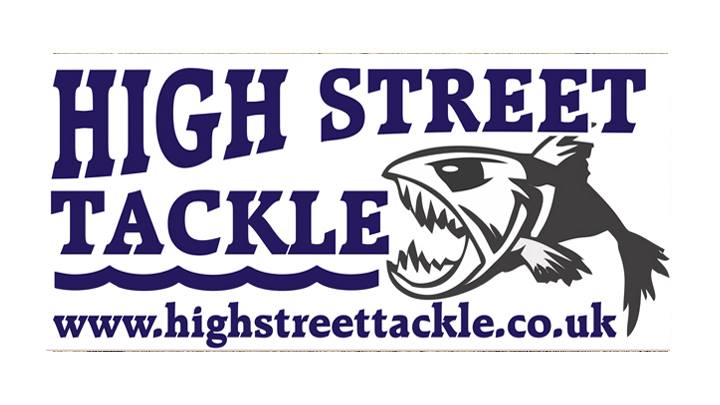 http://www.highstreettackle.co.uk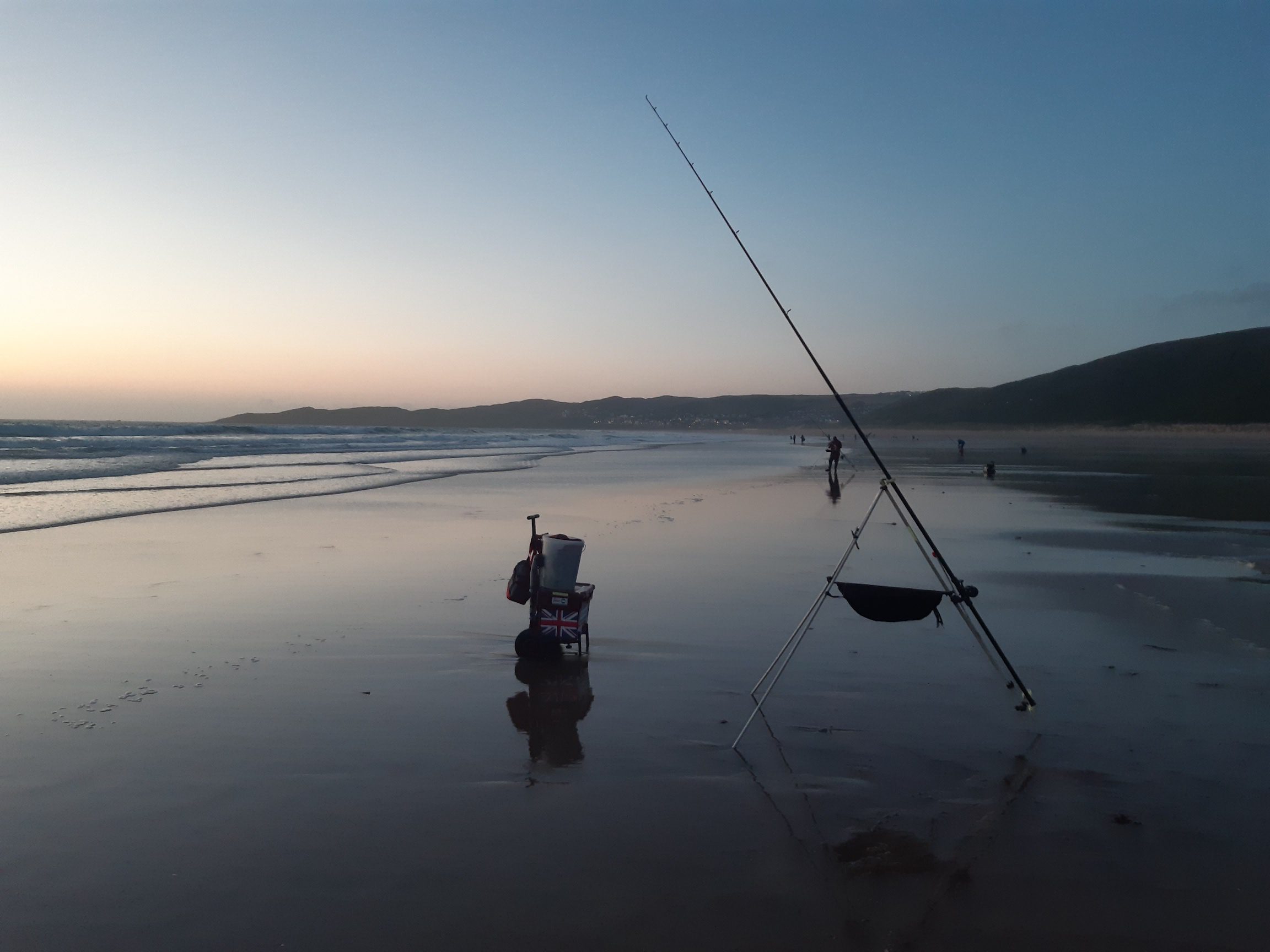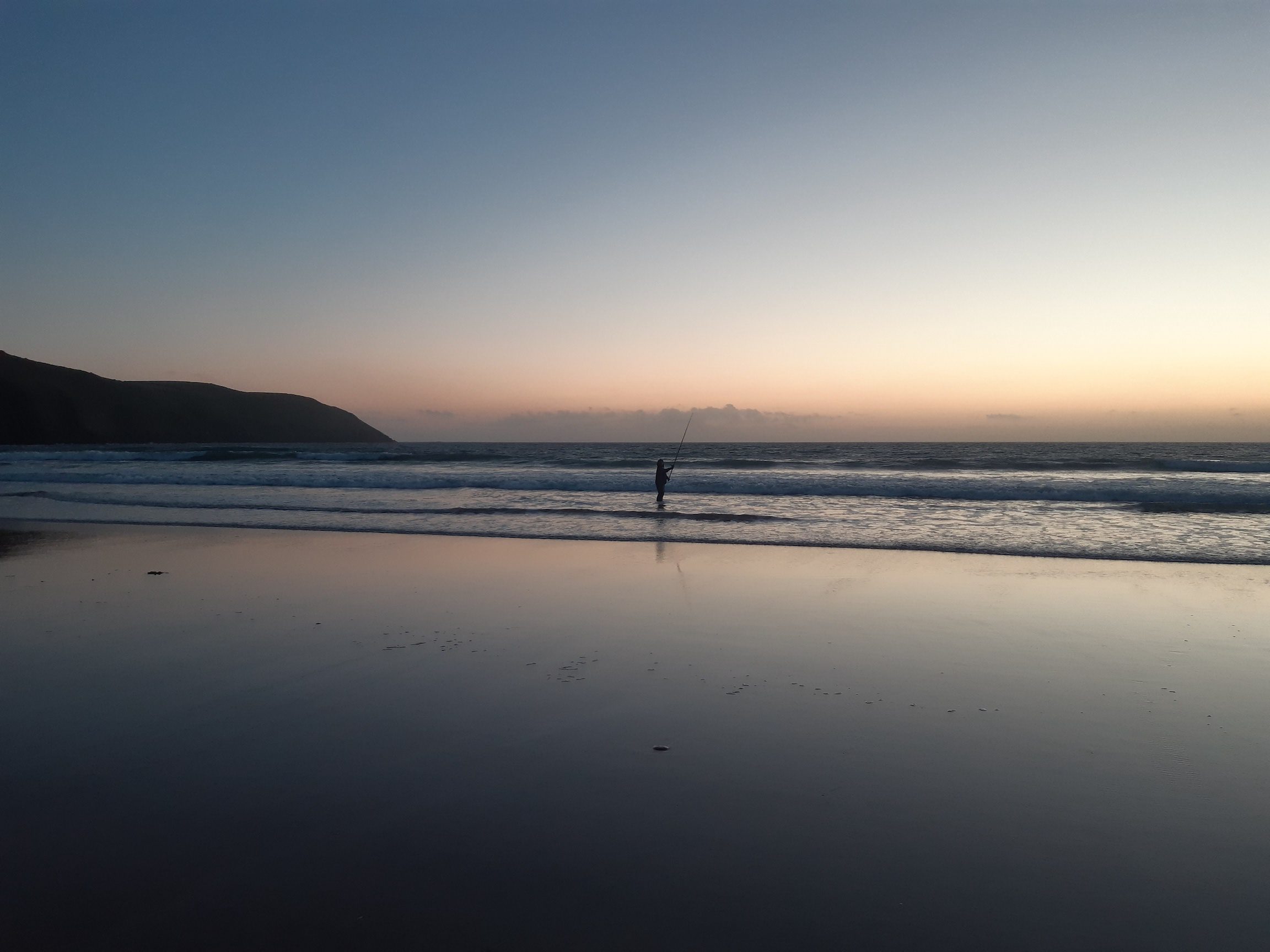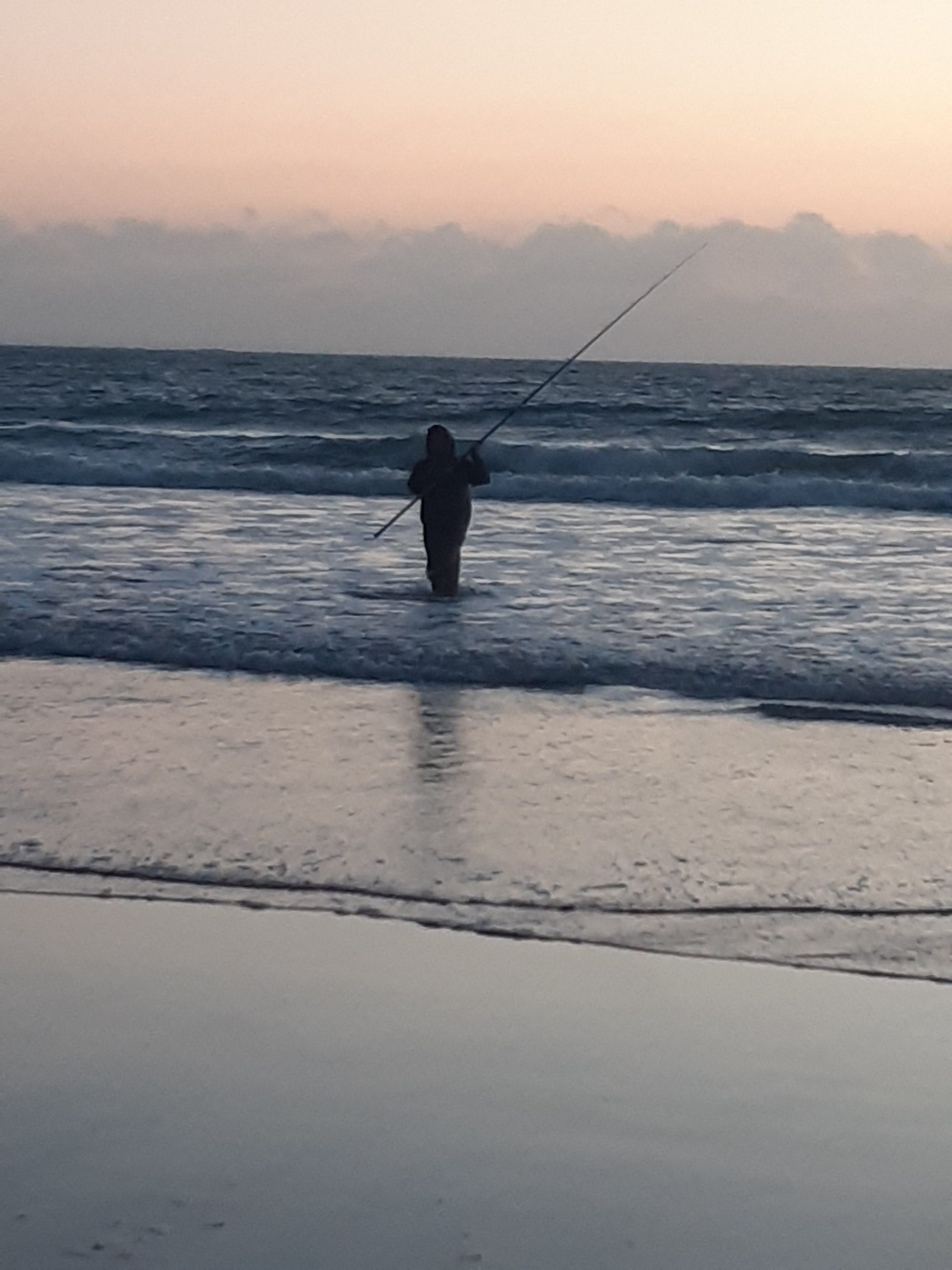 The fishing proved slow with dogfish dominating catches. Two  good sized smoothound took the top two places with Ryan Hardman winning and taking the top prize of £100 plus specimen pool and a choice from the prize table. Kevin Legge was runner up with a smoothound of 7lb 4oz. A couple of small bass were tempted the best a bass of 2lb 8oz for Gareth Pike.
Thank you to Scott Wallace for providing a few additional images of the night.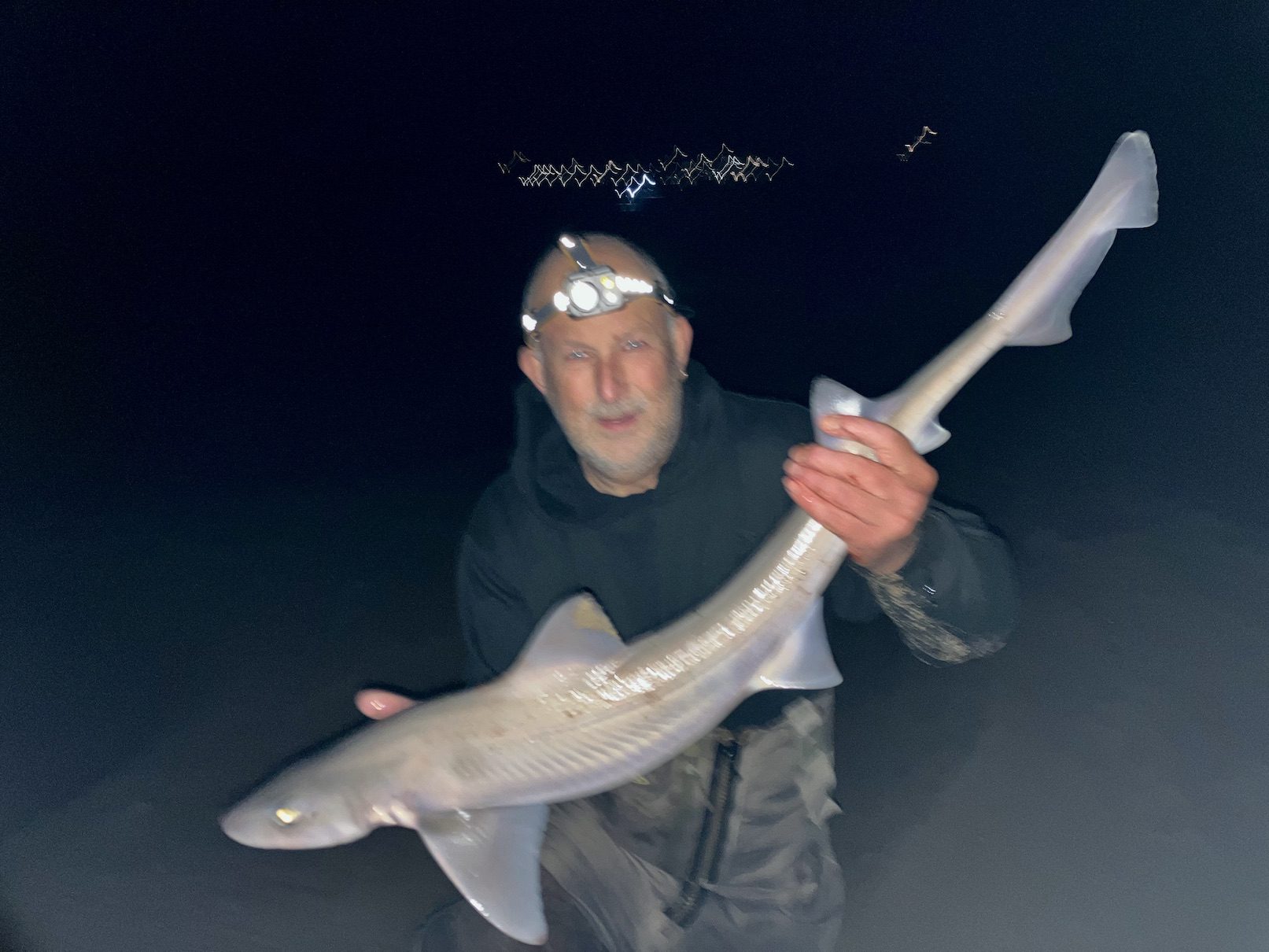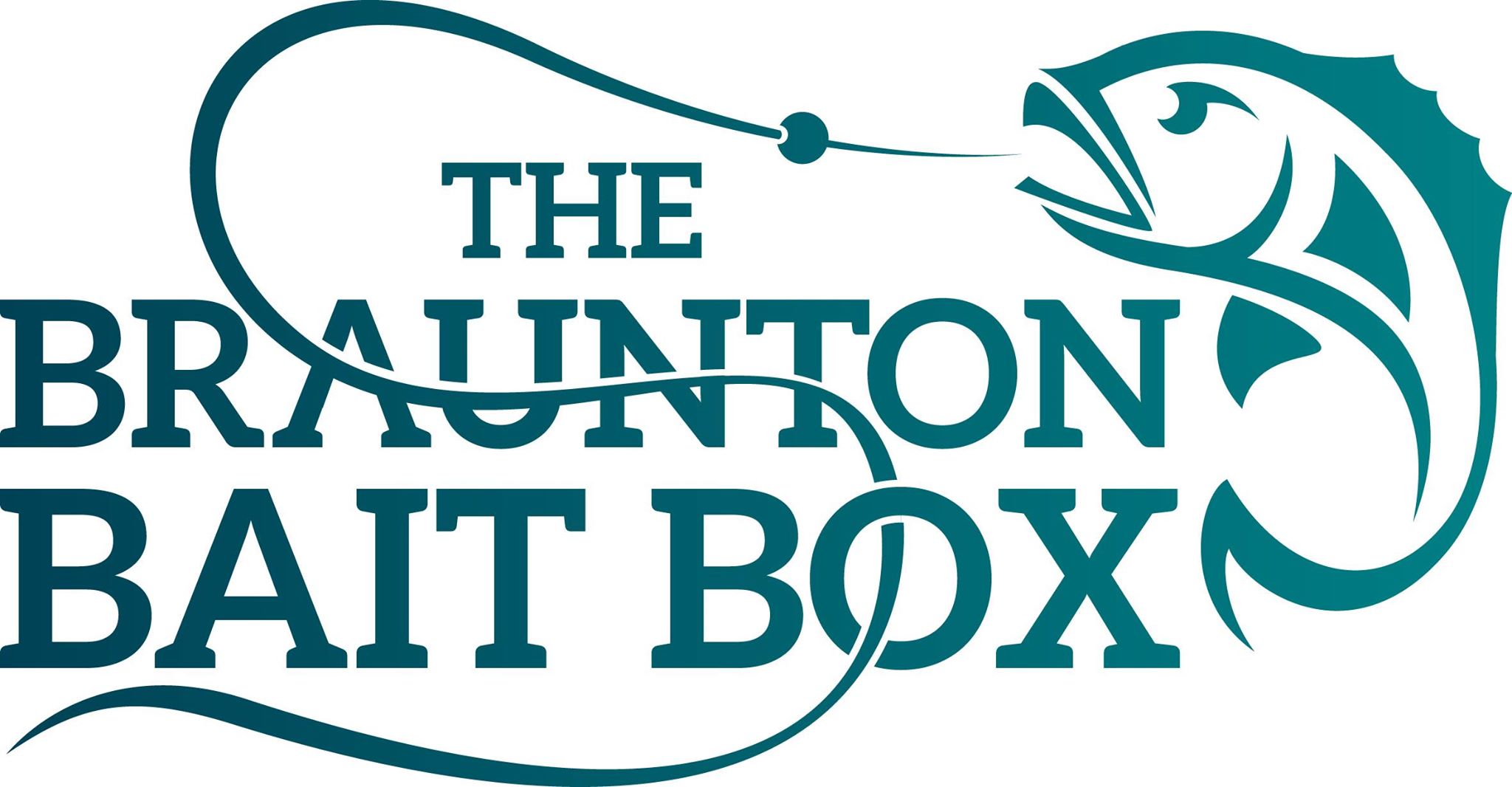 The club would like to give a big thank you to the sponsors; Sakuma Tackle, Quay Sports, HIgh Street Tackle and Braunton Baits. I am sure those who took part appreciated the superb range of prizes for the winners listed below.
1st        Ryan Hardman            smoothound 7lb 10oz
2nd       Kevin Legge                 smoothound 7lb 4oz
3rd        Shaun Kersey             dogfish  2lb 6oz
4th        Arron Brooker             dogfish  1lb 15oz
5th        Antony Smith             dogfish  1lb 14oz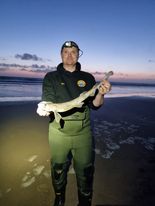 6th        David Brooke             dogfish  1lb 12oz
7th        Gareth Pike                 dogfish  1lb 12oz
8th        Antony Smith             dogfish  1lb 11oz
9th        Wayne Thomas           dogfish 1lb 10oz
10th      Gareth Pike                 dogfish 1lb 9oz
11th      Nick Phillips                 dogfish 1lb 8oz
12th      Nathan Clements        dogfish 1lb 7.5oz
13th      Arron Brooker             dogfish 1lb 7oz
14th      James Corner             dogfish 1lb 6oz
15th      John Johnson             dogfish 1lb 6oz
Best bass – Gareth Pike 2lb 8oz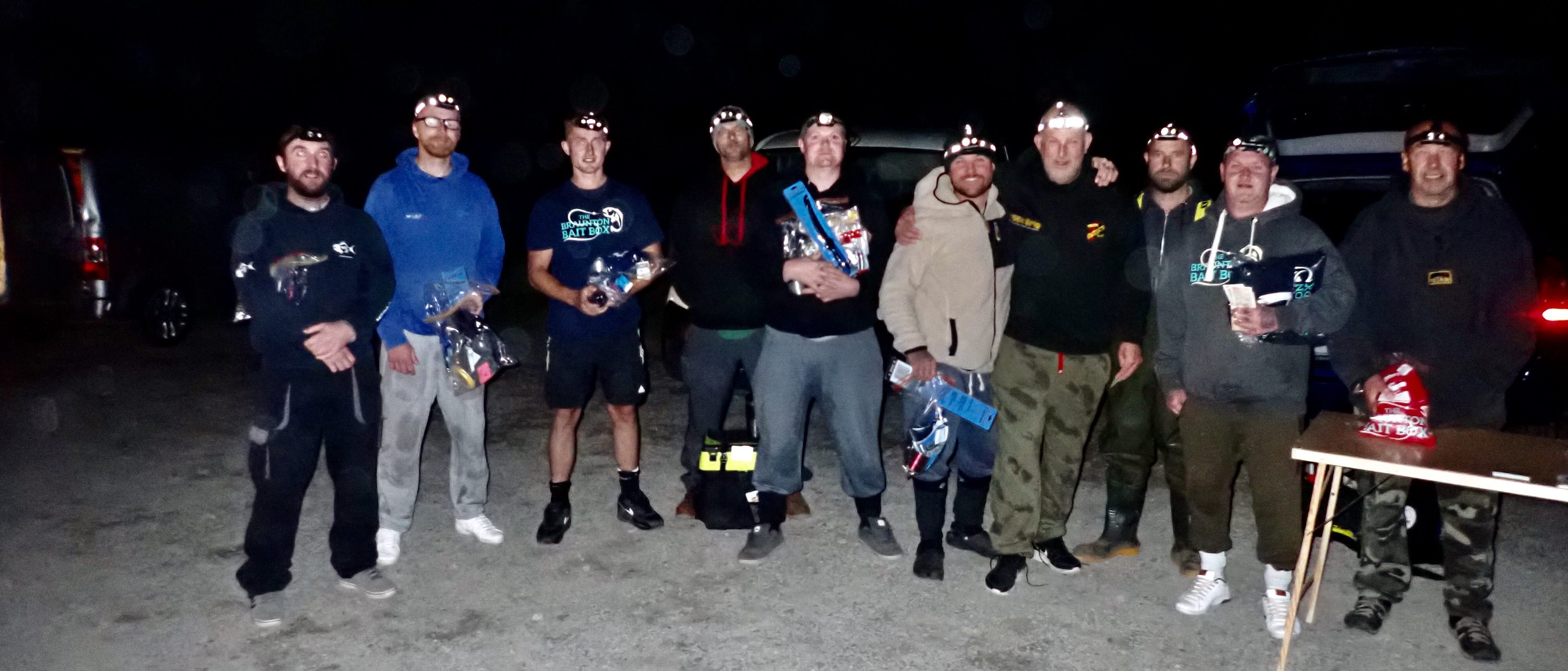 Combe Martin SAC give thanks to all those who made the effort to take part and to the landowners at Putsborough who gave permission for use of the car park free of charge out of hours,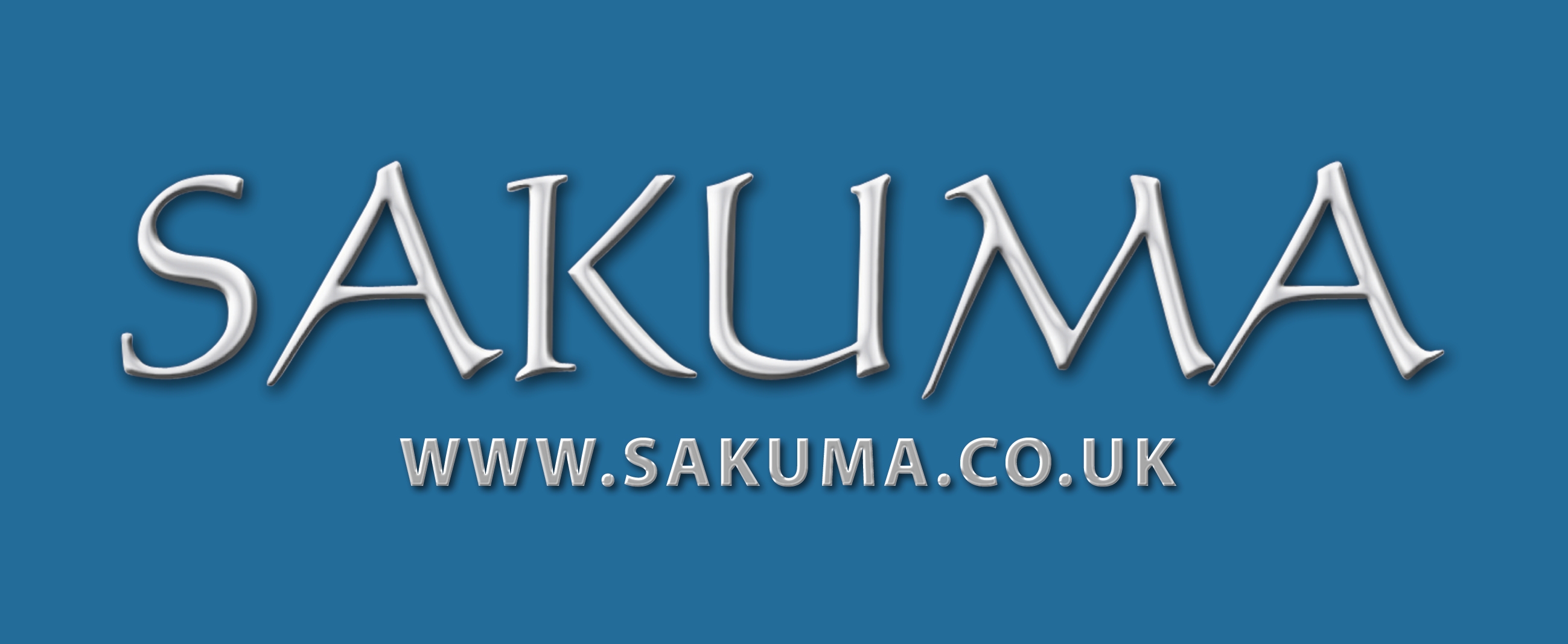 http://www.sakuma.co.uk