Stafford Moor is undoubtedly one of the areas most prolific carp fisheries with a steady stream of twenty pound plus fish reported each week. The latest reports from Joanne Coombes come with plenty of images of captors and their carp.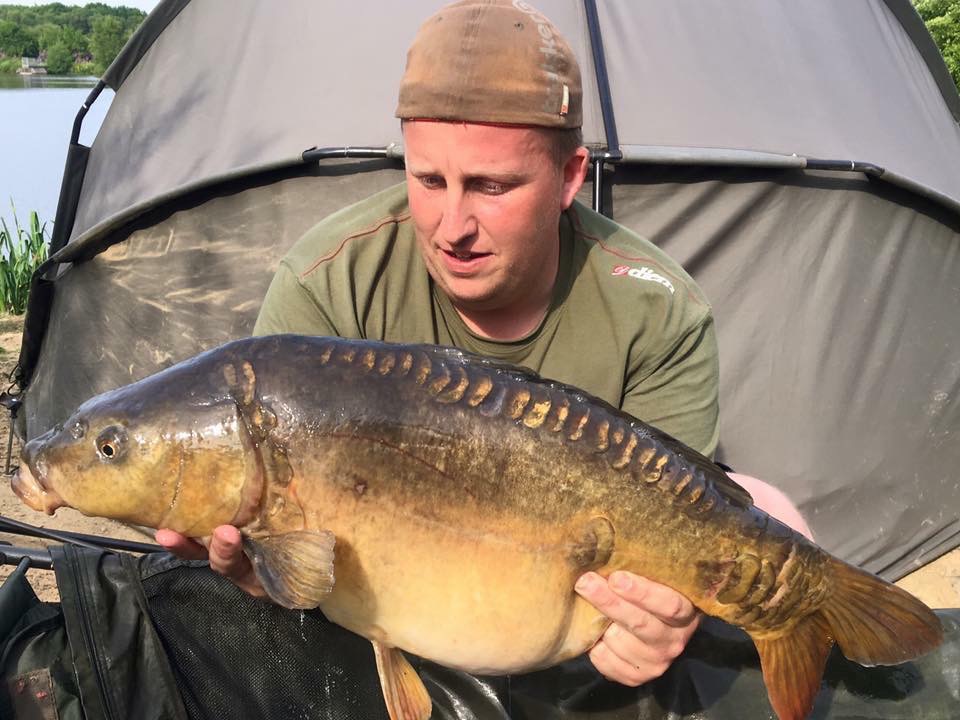 Richard Mason had a successful session using Whealy fishy baits boilie's landing 12 fish to 27lb 15oz.
Gareth Simpson landed several carp to 26lb using home made boilie's.
Donna Blythe and her husband enjoyed success using Sticky baits boilie's. Donna landing a personal best mirror carp of 19lb 8oz. Her husband Chris landed a carp of 25lb.
Adam Hilton fished the summerhouse swim on Beattie's lake using home made boilies to land this fine mirror of 23lb 10oz.