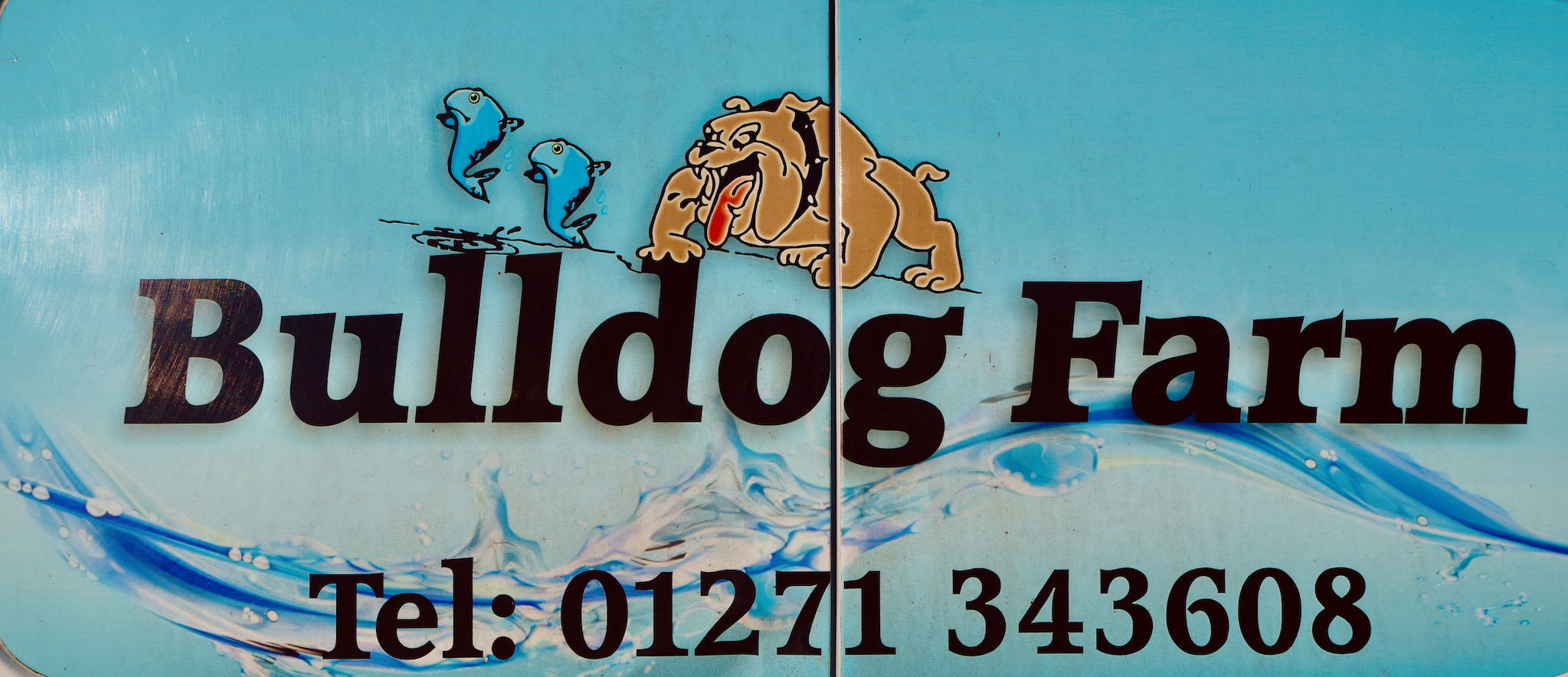 Bulldog Trout Fishery is gaining a reputation for producing quality trout fishing as illustrated here from the latest report sent over by fishery owner Nigel Early.
"At the end of the day nothing like a quite cast or two on my lake, time to reflect how lucky I am. Had my friends down from Evesham fishing today sadly one no longer with them having passed away and is sorely missed. A toast to Rodger during a break.
Well done to Bill for the biggest fish a Magnificent brownie of 10 lb plus,"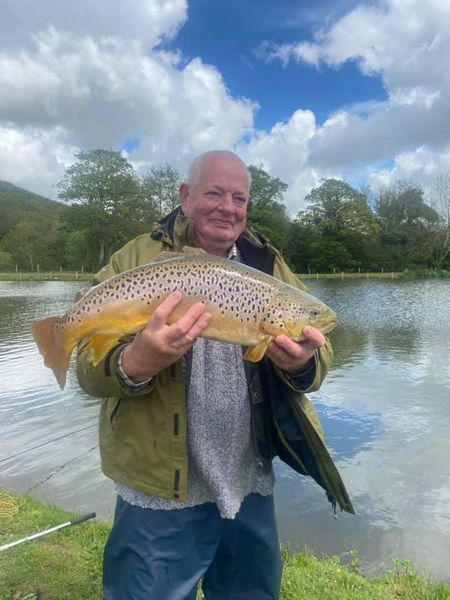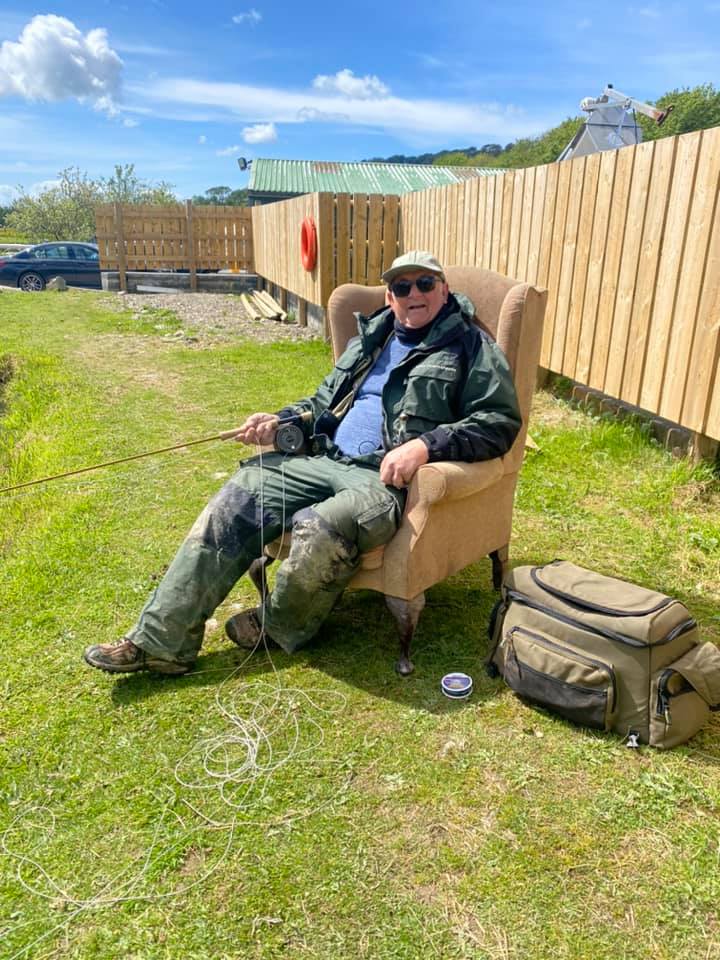 (Below) Krystian and his mates traveled from Yeovil to fish Bulldogs trout Lake were well satisfied with a great day with all three anglers taking four fish bags scaling;ing 17lb 9oz, 17lb and 15lb 12oz.The trout averaged between four and five pounds.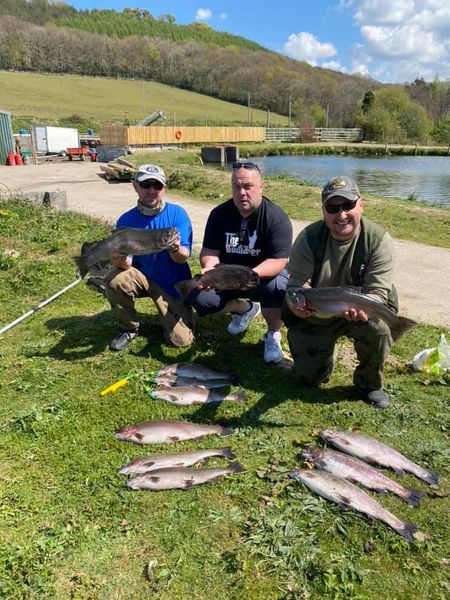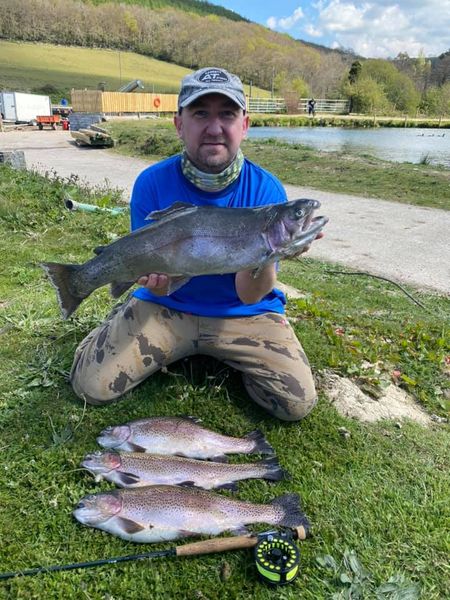 (Below) South Molton Bishop Mike Clothier tempted a fine brace of rainbows scaling 4lb 8oz and 8lb.