Stafford Moor are hosting the Silver Manic Festival over the weekend the practice Match on Friday November 4th was fished on Tanners , Woodpecker and Pines lake 42  fishing. Well done to Andy Morrison who was the winner of the day with 28lb 8oz he fished on Woodpecker peg 28 Andy fished red maggot. In second place was Chris Simmons who fished Tanners peg 32 and bagged himself 21lb 1oz well done to everyone who fished today. .Day one of the Silvermanic festival starts tomorrow with the final on Sunday i will keep you all posted with results.
 1st Andy Morrison Peg 28 Woodpecker: 28lbs 8oz
 2nd .Chris Simmons Peg 32 Tanners: 21lbs 1oz
 3rd  Dave Smith  Peg 24 Woodpecker: 19lbs 0oz
4th  Adrian Marshal Peg 26 Woodpecker: 16lbs 9oz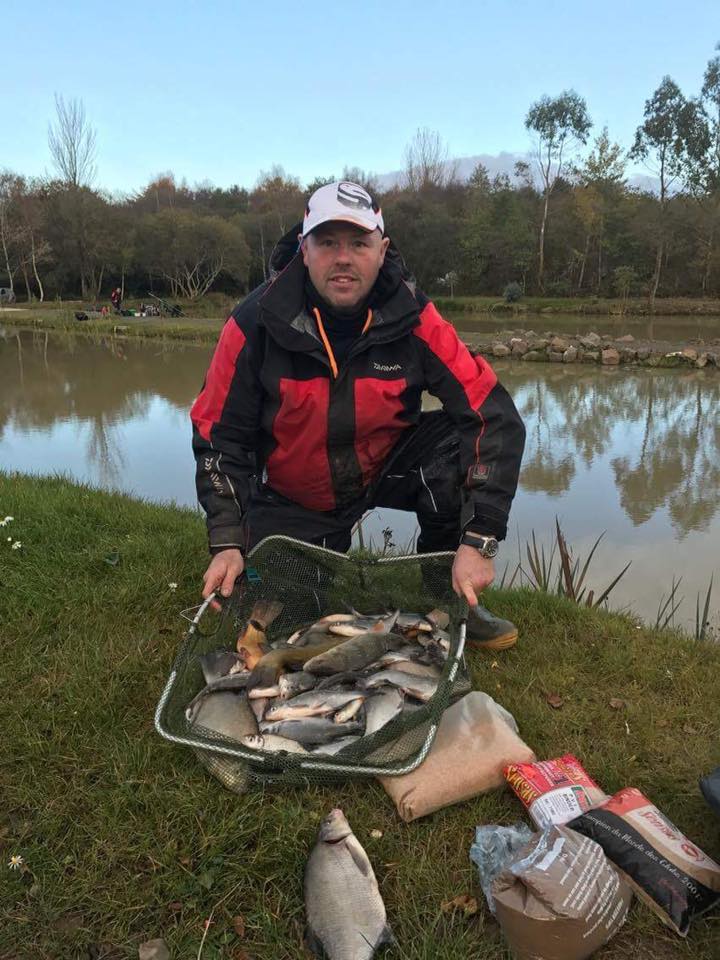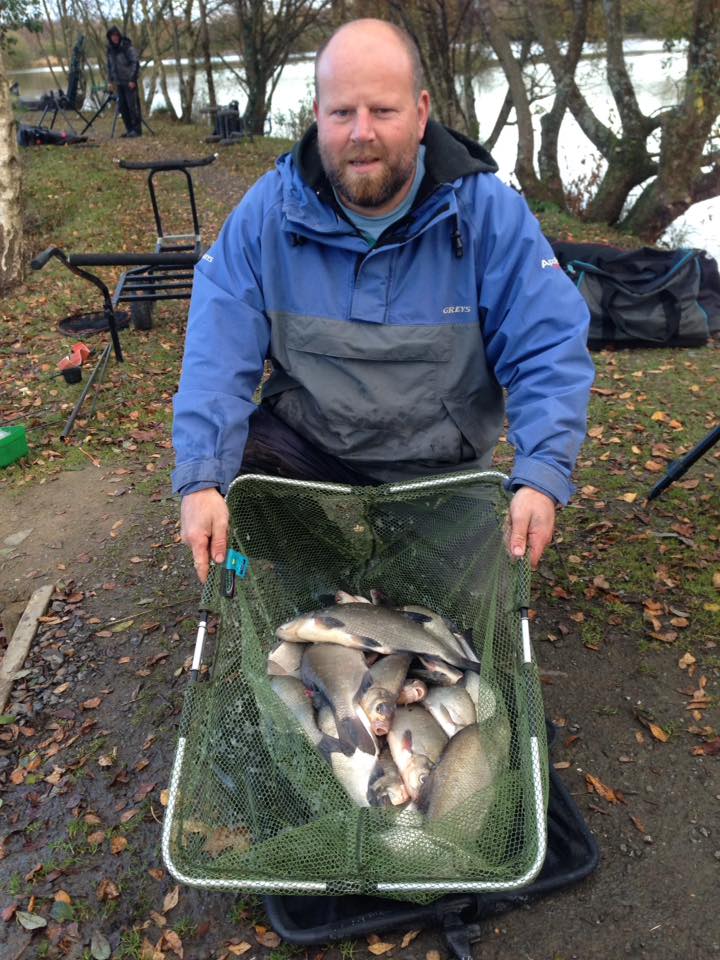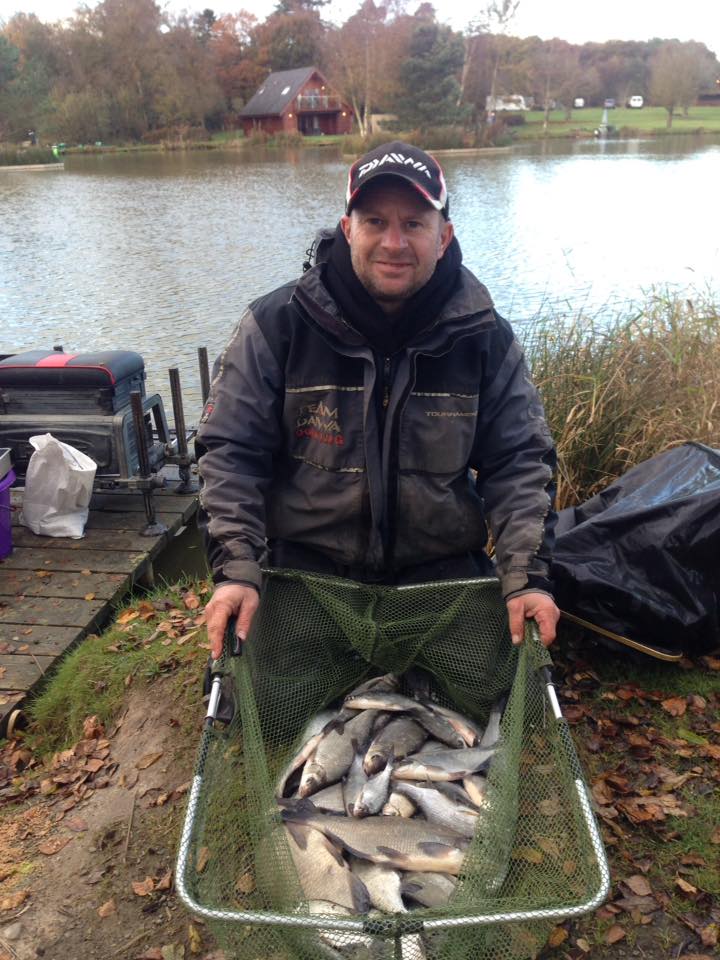 Day one of our Silvermanic Festival here at Stafford Moor. Was a freezing cold day. Had 3 guys from each section on each lake qualify today. These are Tanners: Rob Henrick, Mark Warren, Andy Griffiths, Tom Downing, David Smith, Boz Phillips. Woodpecker: Duncan Edwards, Adam Palmer, Chris Davis, Jim Lawrie, Bradley Gibbons, John Fridge. Oak: Peter Randle, Adrian Marshall, Steve Clark. Pines: Chris Bailey, Dave Carter, Paul Burckett.
1st -ANDY GRIFFITHS Peg 36 Tanners: 18lbs 7oz
2nd  ROB HENRICK Peg 4 Tanners: 13lbs 11oz
3rd  STEVE CLARK Peg 15 Oak: 12lbs 6oz
4th   ADRIAN MARSHALL Peg 14 Oak: 11lbs 2oz