I was sorting through the tackle shed today and there is a quite a lot of old tackle some of it given to me over the years. It has dwelt in those old tackle boxes for years but this lockdown has given time to delve into the boxes and start to tidy. Much of it will never be used again but it does unlock a few memories.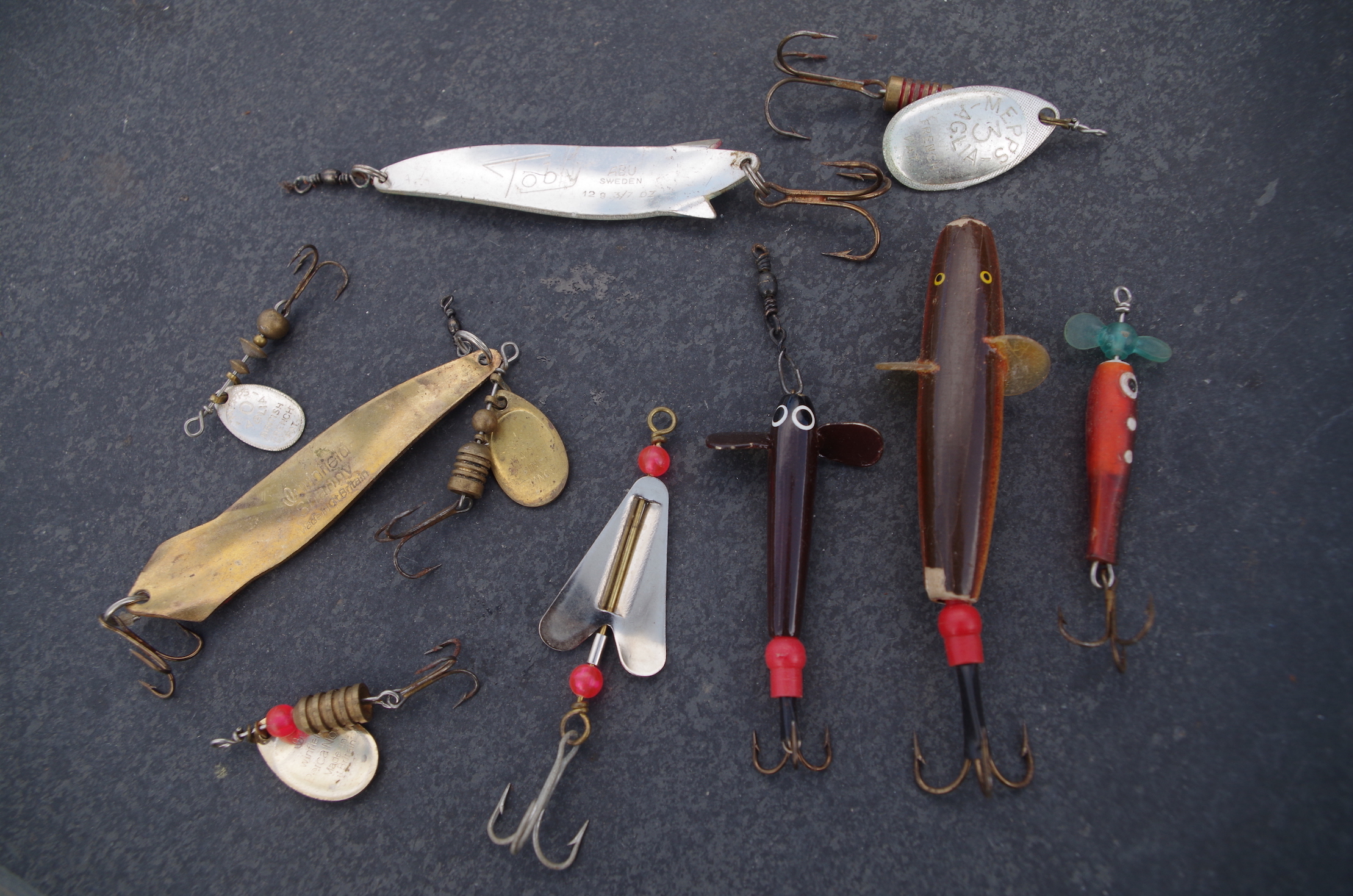 (Above)The Mepps spinners that were favourites for salmon and sea trout in those days of plenty before the Fly Only Rules came into protect stocks.
The Mackerel spinners, Devon Minnows and classic the ABU Toby.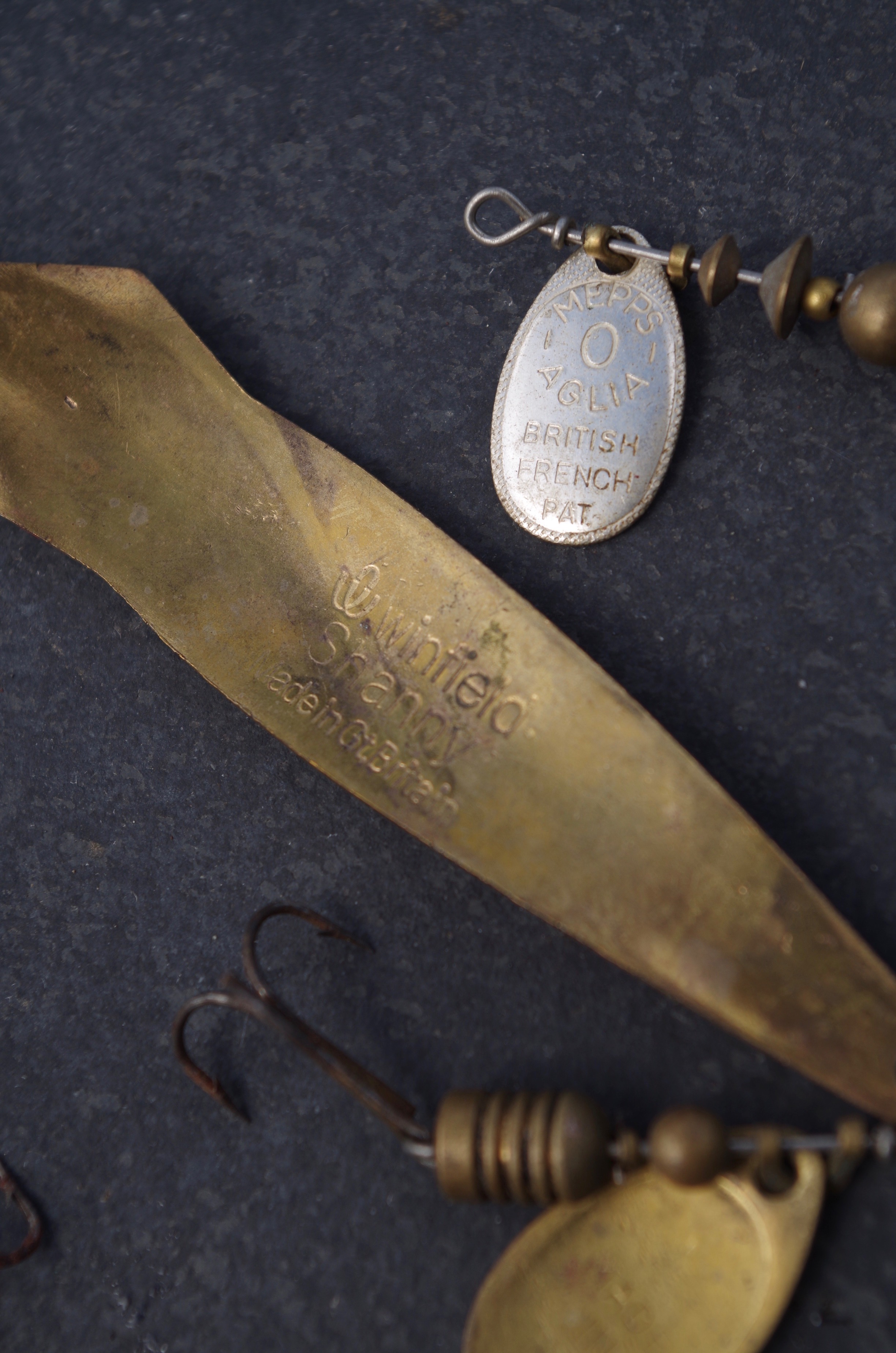 (Above) The Winfield Shanny – Made in Gt Britain 
I notice the Winfield Shanny that brought back a fond memory of when Woolworths sold fishing tackle. Every Saturday afternoon my parents went to Barnstaple to do the weekly shop. I would wander off to visit the Rod Room or Gales. Or perhaps to Woolworths to buy a cheap bit of tackle or look through the record department. Them maybe call into A J Watts for some trendy clothes and finish off with a coffee in John Gays Coffee house.