Since my last report which was written whilst there was snow on the ground, we have had Storm Eric followed by the most glorious February weather. It has been lovely to see so many anglers fishing Anchor Lake in the sun. The lake is beautifully clear with the fish cruising just below the surface. All areas around the lake have been fishing well with a wide range of flies being successful along with a slow retrieve.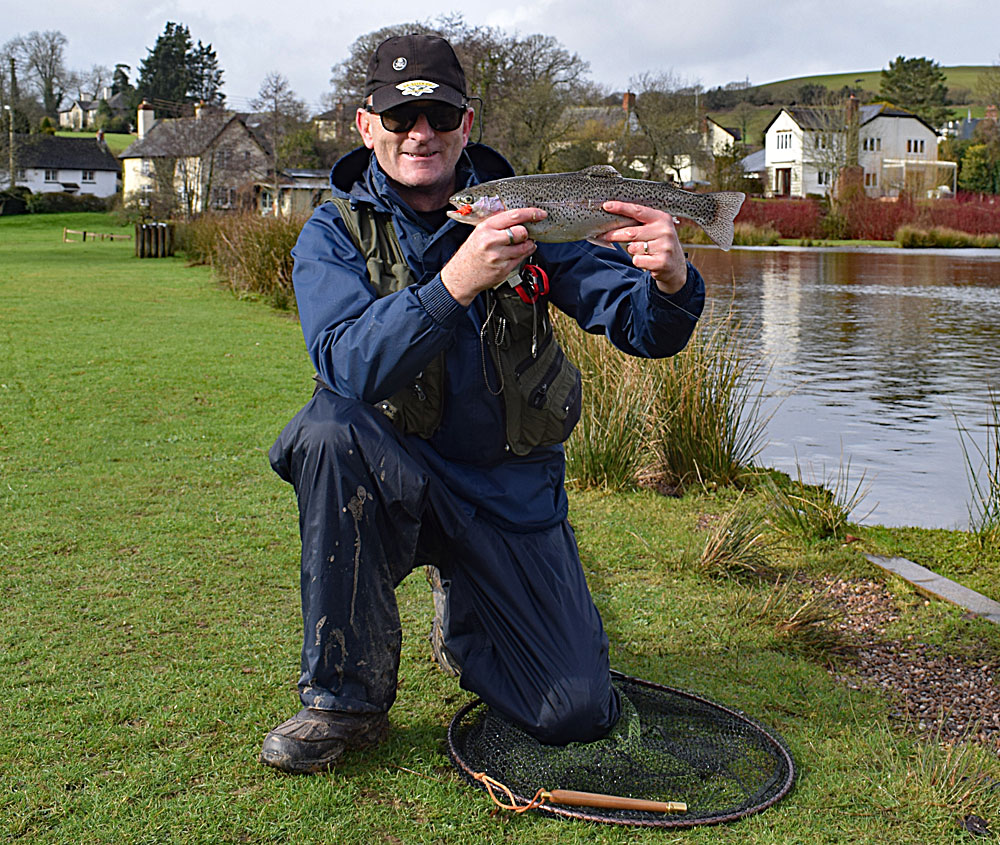 Chris Comber from Norton Fitzwarren visited Exe Valley Fishery for the first time during Storm Eric and managed to entice out this hard fighting Rainbow Trout.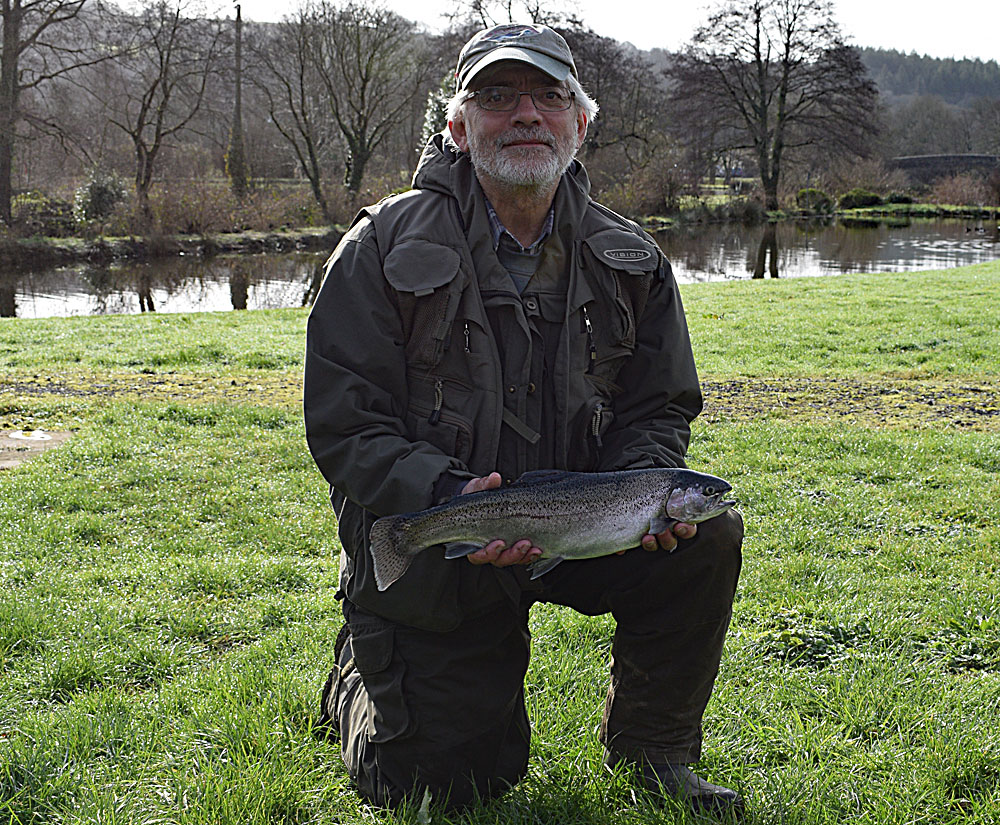 Richard Carr from Wiveslicombe was given his permit as a gift and visited Exe Valley over the half term. Richard caught 4 fish with the biggest weighing in at 4 ½ lbs.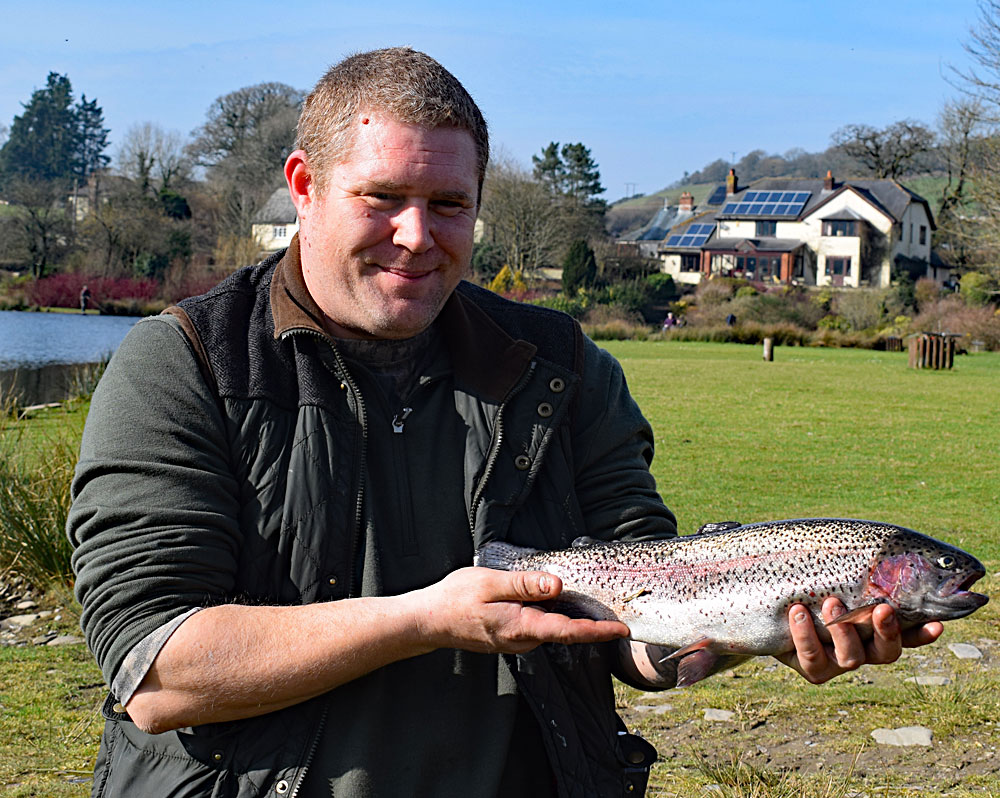 Anchor Lake Tactics
Throughout February a large number of flies have been working well with Bloodworm & Blob patterns continuing to be successful along with Sedge, Diawl Bachs, Damsels and Hares Ears. The fish have been close to the surface earlier in the day and moving down a little deeper when the sun is very bright.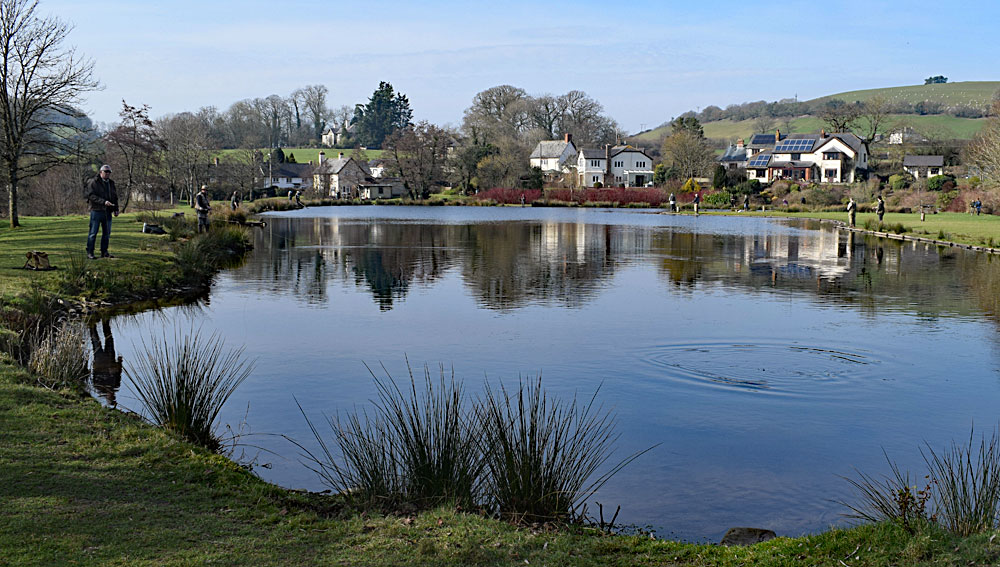 Lobbs Lake Re-opening
After the huge weeding effort on New Years Eve I am pleased to say that Lobbs Lake will open for family fishing from Monday 1st April 2019. Lobbs Lake will have a separate permit to Anchor Lake and it will be an any method lake. As well as fishing on Lobbs Lake there will be bags of fish food for sale in the shop for those who would like to come and feed the fish.
Special Offers & New Permit Option
Starting today I will be trialling a 1 fish permit option as requested by several of our anglers, also any transaction of £25.00 or over will receive a voucher to use in the shop.
Fishery Notices
· Quick reminder to anglers that have taken up our Winter Permit Offer – there is less than a month to go to gain your free permit with the offer ending on 31.03.2019. You then have until 30.04.2019 to use your permit.
· Please can I remind anglers fishing Catch & Release that there are few separate rules. A copy can be found here.
· The pre-order menu will continue to be available until 31.03.2019. There is a copy below.
Thank you for taking the time to read this report. Sue x