North Devon Match Group Winter League No.5 Jennetts Reservoir.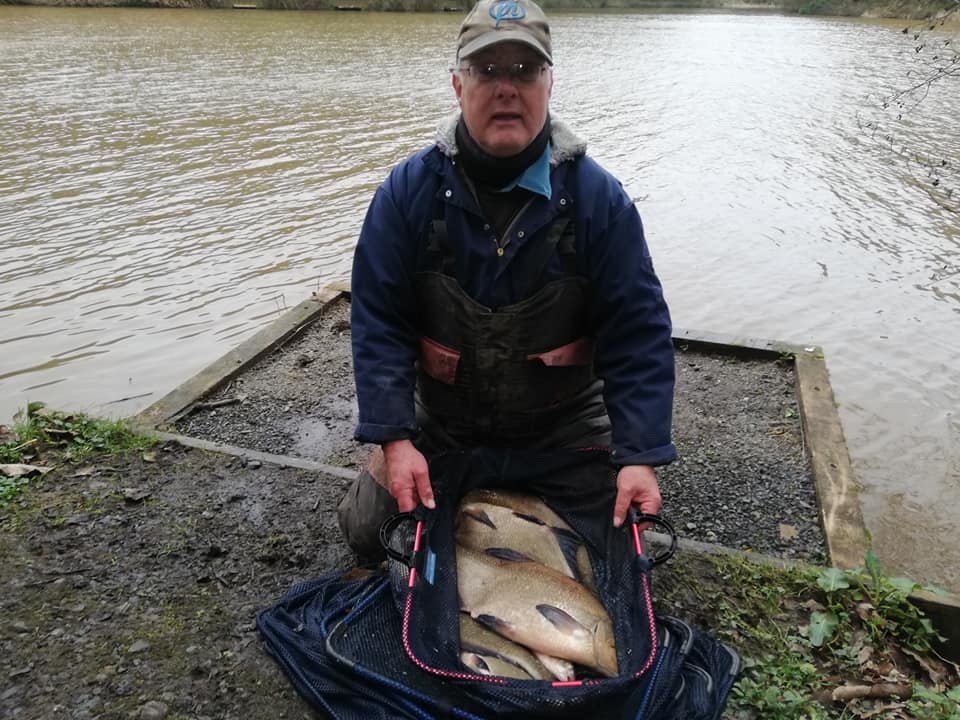 1st Paul Elworthy  26lb 1oz
2nd Chris Morris 12lb 5oz
3rd Martin Turner  12lb 3oz
4th Wayne Murton  7lb 5oz
5th John Forster    1lb 10oz ,
Eight fished . A mild , dry but windy day encouraged some of the larger bream to feed and with a reduced entry we all fished on the first bank. The roach proved difficult to tempt but Paul didn't need any , his six bream caught on triple red maggot on a groundbait feeder on peg 4 was the convincing winner, Chris, on peg 5 landed 3 bream on the pole for second edging Martin into third with a mostly Rudd net on peg one.